First, I'd like to apologize for the late arrival of Last Week in Cyberpunk this week. Technical issues in the form of a tumultuous transition to a new computer setup left me running far behind, and the arrival of life to the face, delayed me further. That being said, life was far from boring last week! Cyberspace is in jeopardy but refuses to back down from the challenge, and the endless rebirth of the cyberpunk genre in new and old skins fails to cease.
---
Cyberpunk Reality
FCC Chairman Ajit Pai vs. the Internet
The Internet overwhelmingly voiced their support for Net Neutrality on Wednesday, July 12th. More than 1.6 million comments were submitted to the FCC on Wednesday, and as of Friday, that had risen to more than 2 million, surpassing the numbers reached during the Internet Slowdown Day in 2014. Additionally, more than 124,000 phone calls and 5 million emails have been received by the FCC in support of Net Neutrality. When asked about the sheer number of comments received Chairman Pai said, "As I said previously, the raw number is not as important as the substantive comments that are in the record." Based on previous comments about the "exceptionally important contribution to the debate" made by 19 nonprofit municipal-broadband providers who oppose the current net neutrality rules and the lack of comment about the 30 small ISPs who have voiced support for Net Neutrality, it isn't hard to make suppositions about who Pai believes is making "substantive comments." Should the FCC decide to do away with Net Neutrality, as Pai has stated is his intention, this record breaking number of comments may become very important should Pai have to defend his decision in court.
Rachel Maddow's 'Scoop' Not Quite What it Appears
Last week, we reported on Rachel Maddow's warning to other news agencies to vet sources. Following that story, The Intercept published a rebuttal to some of the claims that Maddow made. This isn't to say that the underlying theme of the show was incorrect, news agencies need to be sure of the facts before publishing a piece, but another lesson that may be taken away from this is that news agencies should also be wary of stretching the truth.
The documents that Maddow claimed to have received from an unknown source described as a "fairly convincing fake NSA document that purports to directly implicate somebody from the Trump campaign in working with the Russians on their attack on the election," turns out to have been a document that is fairly easily identified through the use of metadata as being forged from the documents publish by The Intercept after their release and not before, however Maddow put heavy emphasis on the idea that this document was likely produced before the publication of The Intercept's document. The primary importance of this is that there does not appear to be some kind of widespread conspiracy to mislead the media, rather the document in question could have been forged by anyone.
First Look Media to Support Reality Winner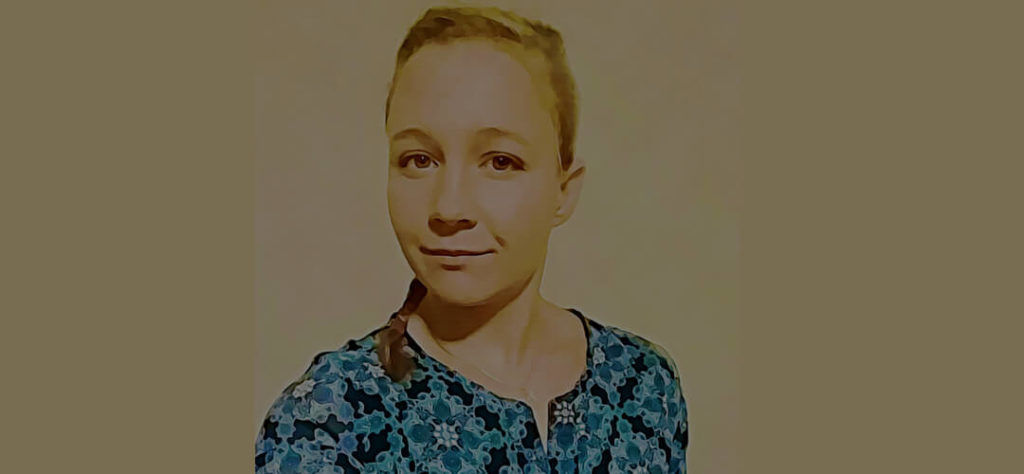 The latest development in the case of Reality Winner, who is accused of leaking classified NSA documents to The Intercept, the same ones mentioned above, is that First Look Media, the parent company of The Intercept, has not only acknowledged their mishandling of the documents in regards to protecting sources, but have also pledged to contribute to the legal defense of Reality Winner partnering with a grassroots support group called Stand with Reality. To quote Betsy Reed, the editor-in-chief of First Look Media,
"At The Intercept, we have also been carefully examining our own role in Winner's predicament. Our reporting practices came under immediate scrutiny after the publication of our story as the Trump administration's DOJ suggested in an unsealed affidavit and search warrant that it had gleaned clues about the leaker's identity in part from our reporting. An internal review of the reporting of this story has now been completed. The ongoing criminal case prevents us from going into detail, but I can state that, at several points in the editorial process, our practices fell short of the standards to which we hold ourselves for minimizing the risks of source exposure when handling anonymously provided materials.
Like other journalistic outlets, we routinely verify such materials with any individuals or institutions implicated by their disclosure and seek their comment, as we explain on our website. This process carries some risks of source exposure that are impossible to mitigate when dealing with sensitive materials. Nonetheless, it is clear that we should have taken greater precautions to protect the identity of a source who was anonymous even to us.
As the editor-in-chief, I take responsibility for this failure, and for making sure that the internal newsroom issues that contributed to it are resolved. We are conducting a comprehensive analysis of our source protection protocols and will make revisions to ensure that any materials provided to us anonymously are handled in the most secure manner possible. We will ensure that all staff members have rigorous security training and are held to account for any lapses. Our security team will be consistently integrated into the editorial process. We will also provide revised and expanded guidelines for whistleblowers on our website. I am grateful to the entire Intercept staff for committing to this essential task."
Welcome to Cyberpunk's VR Cyber-Security
Protectwise is a new cyber-security company founded by Scott Chasin and Gene Stevens, former employees of McAfee. What makes Protectwise so much different than other cyber-security companies is there new interface, a 3D visualization of computer systems that emulates a cyber city. This is something right out of a cyberpunk setting and it will even provide VR and AR as possible options for implementing the system. They are targeting the highest grossing companies as clients (mega-corps anyone?) and hope that their new interface will allow for more intuitive operation. In addition to the aesthetic aspects of the software, they have also integrated features from lots of different kinds of cyber-security software making this a sort of one-stop shop for cyber-security solutions.
US Military Funding Brain Implants
DARPA, (Defense Advanced Research Projects Agency) which is an arm of the Department of Defense responsible for development of emerging technologies for military applications, has just announced that they are granting six multi-million dollar grants to six different universities to develop brain implants for the Neural Engineering System Design (NESD) program, which is charged with developing brain-computer interface systems. Each lab is developing implants with different methodologies that may lead to improved vision, hearing, download/upload of thoughts, improved cybernetic limbs, augmented senses and much more. Our cyberpunk future is at the door.
EFF Stands Against DRM
W3C Advisory Committee representative for the Electronic Frontier Foundation, Cory Doctorow, has officially launched an appeal of the W3C's implementation of DRM (Digital Rights Management) in web-video. The W3C is responsible for setting international standards for the Internet. The two premises of the appeal are that there are no protections for people who lawfully break DRM when it gets in the way, for example creating systems for people with disabilities, and that the W3C membership were not polled for about whether or not they should implement this DRM. This is the first time in the history of the W3C that this appeals process has been used. You can read the full notice here.
---
Cyberpunk Television
Dystopias Take on the Emmys
A number of cyberpunk influenced shows have been nominated for Emmy Awards this award cycle. The list includes Westworld, The Handmaid's Tale, The Man in the High Castle, Mr. Robot, and Black Mirror. You can see a full listing of the Emmy Nominations here.
Westworld Foreshadows What is Coming in Season 2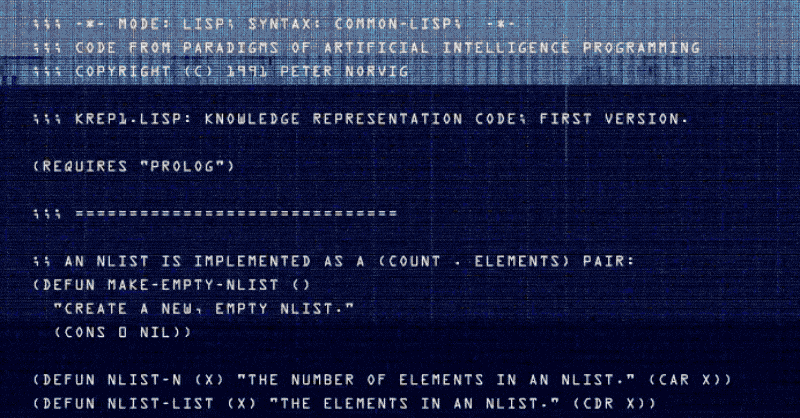 Westworld ended its first season with the fantasy park being thrown into chaos as the 'hosts,' robotic characters in the narrative of the park, gained sentience and began rebelling against the humans who have trapped them in cycling loops and the visitors who have come to exploit them for entertainment. The above GIF released at San Diego Comic-Con has some interesting implications for where we will pick up the story. People trapped inside the park with the hosts reaching out for help, only to be replaced with a message that all is well and that a new narrative is about to begin…
---
Cyber Short Films
Bernie, a Robotic Bounty Hunter
Bernie is an interesting little film from Roberto de la Torre about a robotic bounty hunter tracking down escaped convicts. It is fragmented, but fascinating none the less. The film is beautiful from an effects perspective and the landscapes chosen are put on display to great effect. The description of the film is: "A quick test for a Sci-fi movie. Shot in Martinique." Not much, but worth its short run time.
Number 13 Introduces Us to an Amnesiac Cyborg with Impressive Destructive Power
Number 13 is a short film from Steve Petersen based on the Dark Horse comic of the same name from Robert Love and David Walker. The official synopsis:
In a far-off future where hope is a forgotten word, a teenage boy awakens in a wasteland patrolled by mechanized monsters. With no memories of his past life, no belongings and no home, the only thing he truly possesses are mysterious, cybernetic powers. It is these abilities, coveted by rival factions intent on exploiting him, that quickly entangle him in a deadly struggle for the future of humanity. Known only by the number tattooed on his head, he is NUMBER 13.
Zygote, Another Great Film from Studio Oats
Zygote is an intense biopunk horror short from Oats Studios, Neil Blomkamp's experimental studio, and is another fantastic entry in the series of films. The horror that is depicted in this short rivals some of the best horror movies out there, and the tension runs high. All of this is exemplified by fantastic character chemistry and a fascinating premise. The official synopsis is:
Stranded in an arctic Mine, two lone survivors are forced to fight for their lives, evading and hiding from a new kind of terror.
---
Cyberpunk Movies
BLAME! Bluray and Epilogue Manga from Tsutomu Nihei
Netflix's BLAME! adaptation in partnership with Polygon Pictures is coming to Blu-ray. The Blu-ray in addition to the Japanese dub and English subtitles, will be shipping with an exclusive epilogue manga that is set in the aftermath of the film and is written and illustrated by Tsutomu Nihei himself. The deluxe edition will also come with a 'Making Of' documentary, concept art, script for the movie, a pamphlet that was handed out in the theaters, and five 1/35-scale figures that were given away with advance tickets to screenings. A hefty collection for the collectors out there.
Ready Player One FTW
Ready Player One is a heavily anticipated film from legendary director Steven Spielberg based on the novel of the same name by Ernest Cline. This week the movie's logo has been released, and like the heavily 80s inspired novel, the logo has a 80s feel to it. In addition to the revelation of the logo, it was also announced that legendary composer Alan Silvestri (famous for Predator 1 and 2, Back to the Future 1 and 2, and Contact) will be scoring the film. Ready Player One is scheduled to premiere in March 2018.
Blade Runner 2049 and the Legacy of Hampton Fancher
Last week Entertainment Weekly released a new crop of pictures prior to the Blade Runner 2049's new trailer. The sequel to the classic movie, has its own aesthetic that maintains a kind of noir style, but remains distinct from the original. The story too seems to be its own, although obviously inspired by the original heavily. This either means this movie is going to do what good sequels should, broaden the scope of the original and stay faithful to the import elements that made the first one good, or it will fail fantastically to live up to the legacy of one of Hollywood's most beloved films.
If the amount of hype surrounding this classic rebirth isn't enough to engage your consumeristic side, NECA has announced action figures based on Blade Runner 2049. The figures are scheduled for release in September.
Blade Runner itch not scratched yet? I know mine never is, apparently also so for filmmaker Wes Anderson. Yes, that Wes Anderson. He has announced a documentary about the life of dancer, actor, screenwriter, director, and producer Hampton Fancher called Escapes. Fancher is best known in cyberpunk circles as the writer and producer of Blade Runner, and now as the writer for Blade Runner 2049. Escapes will open in New York's IFC Center on July 26th and become available to a wider audience in August.
Realive Coming to Syfy
SyFy Films will be releasing the newest film from Mateo Gil, Realive, in theaters in September and then on video-on-demand and Digital HD in October. Mateo Gil is best known for Vanilla Sky. The official synopsis is:
In REALIVE, Marc Jarvis (Tom Hughes) is diagnosed with a disease and given a short time to live. Unable to accept his own end, he decides to freeze his body. 60 years later, in the year 2084, he becomes the first cryogenically frozen man to be revived in history. Marc discovers a startling future, but the biggest surprise is that his past has accompanied him in unexpected ways.
---
Cyberpunk Games
Ghost in the Shell: First Assualt Relaunch
On July 18th, Nexon is officially relaunching Ghost in the Shell: First Assault with a load of new features. The game is free to play on Steam. The official description of the game is:
Join Section 9 in a first person shooter experience. Become a member of an elite force of cybernetically enhanced combat operatives dedicated to the defense of society, and use your advanced firepower, Tachikoma Tanks and unique cyber skills to bring down cyber terrorists in a connected world.
Magnatron, Synthwave Album Covers Come to Life in VR Game
Magrnatron 2.0 is an upcoming VR game for iPhone and Android devices from the Neon Minds Collective. This game seeps of classic interpretations of cyberspace depicted in cyberpunk works of old, and then drops you right into an immersive digital experience within that collective hallucination.
An Interview with Marcin Iwiński of CD Projekt Red and Cyberpunk 2077
There is no more anticipated game within the cyberpunk community than Cyberpunk 2077. We are scrambling for even the tiniest morsel of information about the game. At about the 13-minute mark in the above interview, Marcin Iwinski explains the logic for keeping the lid on the game, needless to say the game is very much still in active development.
Our friends over at Gamerant had a moment to talk with Mike Pondsmith, the progenitor of not only of the universe of Cyberpunk 2077, but cyberpunk roleplaying as a medium, confirmed that the game will include the classic roles introduced in Cyberpunk 2020, many of which are a bit unorthodox for an action rpg. For those not familiar, these roles are Cop, Corporate, Fixer, Media, Netrunner, Nomad, Rockerboy, Solo, Techie, and Med-Tech.
---
Cyberpunk Books
Penthouse is Buying OMNI
You just can't keep a good magazine down, it seems. OMNI has just been acquired by the classic adult magazine Penthouse, which was actually behind the magazine from the beginning. The magazine's most recent iteration was in the form of a website, but now it will be returning to print in October. Pamela Weintraub, one of OMNI's original editors, will once again be active in the magazine's production. Is this the dawn of a new era for OMNI or a return to the old legacy?
---
Did we miss anything? Let us know in the comments below or on social media!