… And for those of you just tuning in, where the hell have you been? You're streaming live from enndee-dot-enn-yuu, rotating through no less than eighteen different sources. Lowest latency. Freshest sounds. Set your TLS to two-point two, drop that TTL to ten minutes, and crack that volume. In the next hour we've got releases from A to F and a few marked X…
Xetrovoid – Nowhere to Run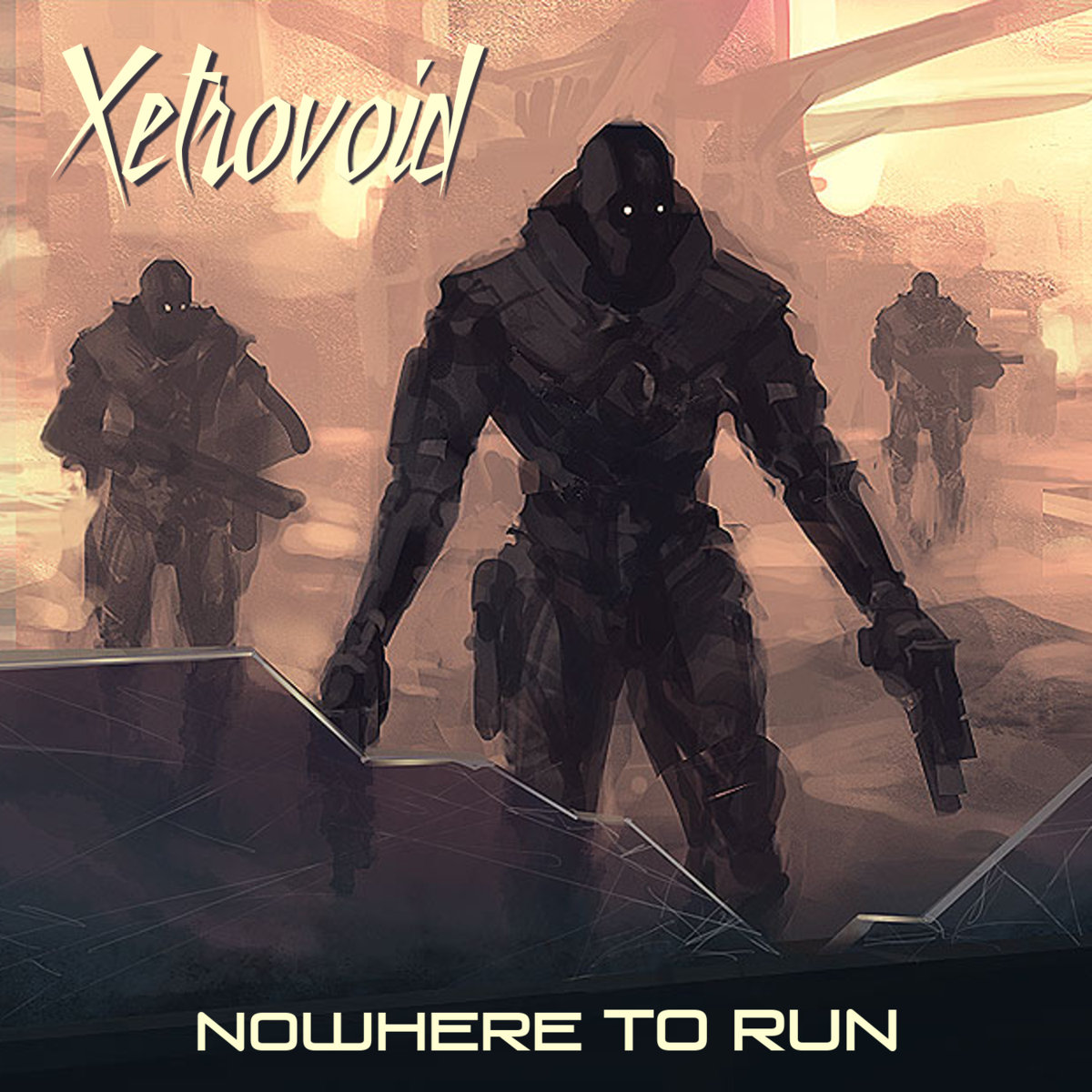 We covered one of Xetrovoid's earlier albums – Welcome to Cyboria – around six months previously and since then this Netherlands-based synthwave artist has been on a regular release schedule. Nowhere to Run is the full-length capstone to the story of a nameless cyborg soldier fighting a shadow war against his creators. So far, so science fiction.
To my ears the sound is inspired by high-tempo arcade shooters and throwback motifs from 80s synth. Hiding In The Shadows carries this off about as well as Xetrovoid has ever managed it, and while I didn't necessarily think it was my favourite song on the album it's clear that there's been great progress since we last checked in with this artist. My pick was Don't Look Back, a track which would fit well on a mixtape for fans of Perturbator; decent tempo, fun synth solo, pared back in the right places and well placed for the album's lead out in Drive Away. See you again in six months, Xetrovoid!
Psychic Hotline – Planned Obsolesence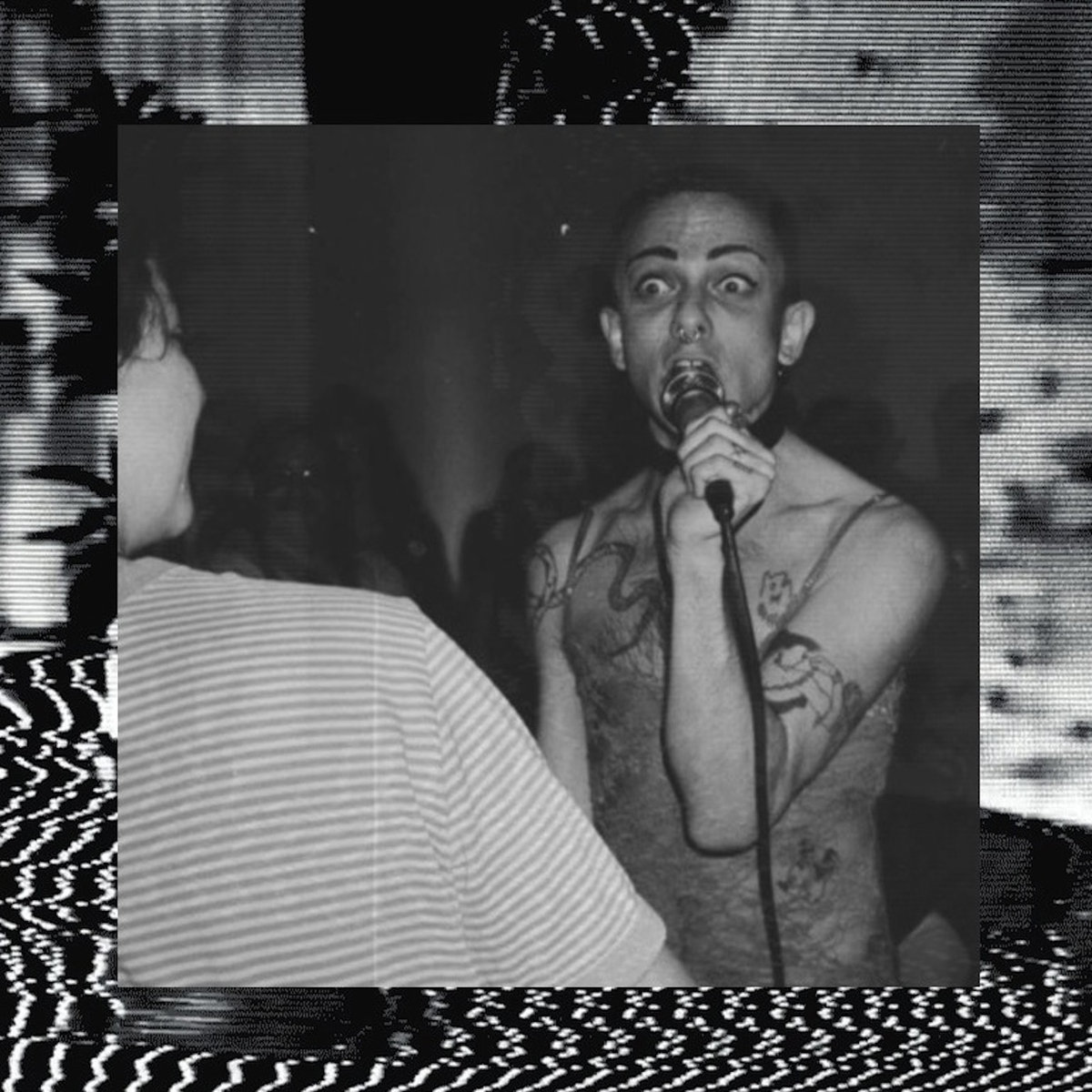 There's no easy summary for Psychic Hotline's output. As it was before, it is again. Industrial-influenced beats like the pulse of a tweaker thrum through tracks like Probable Cause. Lyrics describing the painful divorce of self from flesh in Rush. A froth of sexuality covering every duet. As it was before, Psychic Hotline is intense and uncomfortable to listen to.
That's not the say that my discomfort is your discomfort, but Planned Obsolesence is closer to art project than audio entertainment and in listening to the album I found it more difficult to grasp the synthesis that the artist is reaching for. Fans of industrial noise will find things to enjoy here, as well as anyone with an affinity for deliberate counterculture, but unlike Phone Sex I came away wishing for less instead of more.
Timestalker – Pandemonium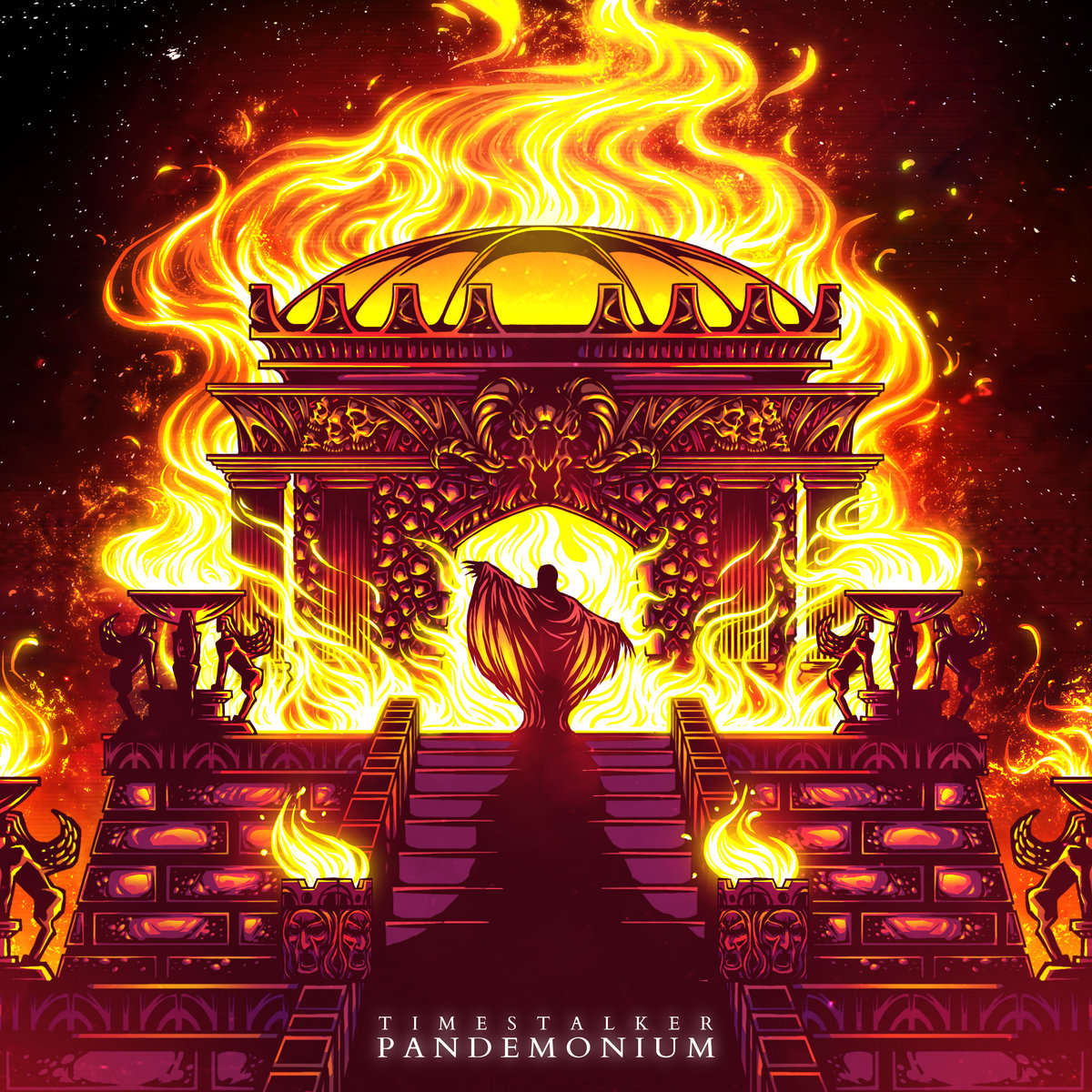 All I have for you here is a fragment, the opening track to a new release from Saint Gallen, Switzerland's Timestalker. The new release, Pandemonium, arrives on April 10th and I, unfortunately, do not have a link for you either. What I do at least have is a positive impression having done my due diligence and listened to the music currently available via this artist's bandcamp page. If you're a fan of GosT and Carpenter-infused darksynth you'll want to give Pandemonium a listen when it launches.
Fixions – Genocity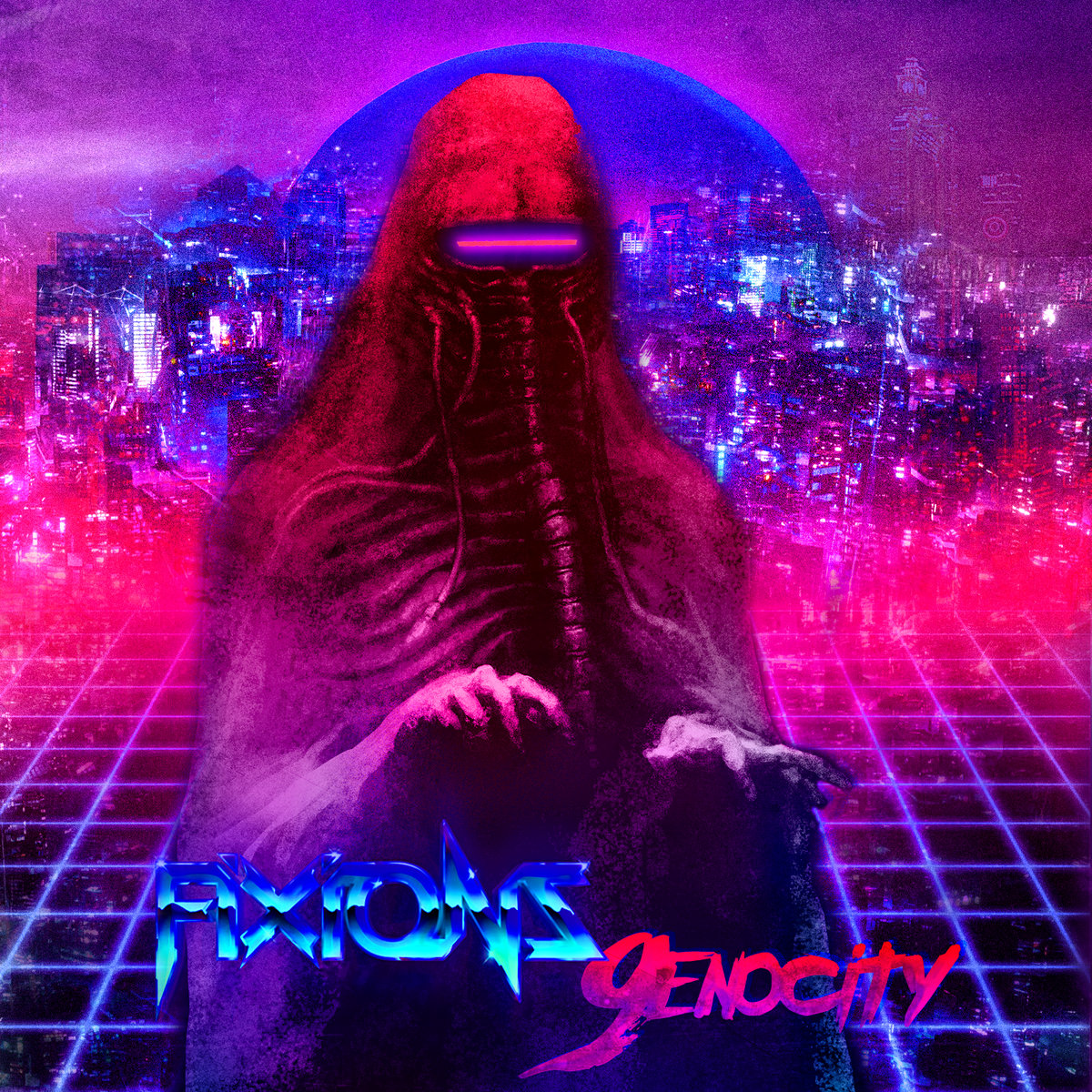 You might know Fixions from one of their previous works; the soundtrack for pixel art beat-em-up Mother Russia Bleeds. Today we're listening to Genocity, released on March 27th 2017. You're in for a long run with Genocity, 16 tracks long and close to an hour of electro-heavy synthwave pulling you through your life as a victim in the slums of the future.
Fixion's schtick in Genocity is that of a dystopia holding its breath for the arrival of a fated figure, the Rust Oracle, while the sky above turns red in reflection of the streets below. Crimson Mutation is that inflection point, a piano-led intro that breaks down into darkwave and combines into the strongest track on the album. A favourite, and not just from the alliteration in the title, is Nanoveins Knives Intrusion with it's interesting tempo and deliberately industrial background noise – did you hear the drill at 0:42? – which caught my attention again after a long listen. As with other listens this month I did feel that less could have been more but you may want to consider this one as background noise for your tabletop RPG if it's too much for a deliberate listen.
Eumateus – Sinais Magnéticos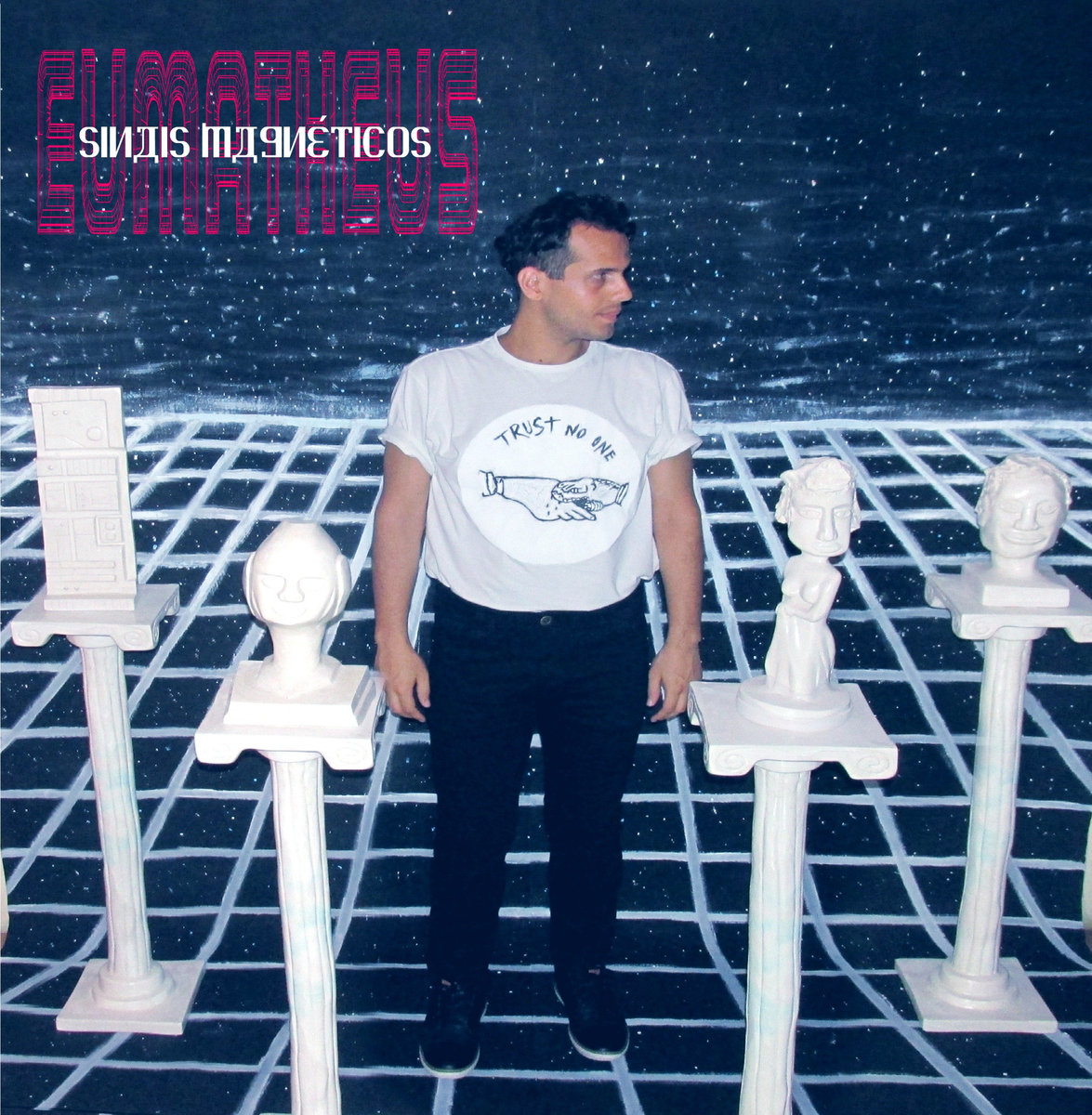 Sinais Magnéticos comes to you from Jacobina Brazil, courtesy of experimental synthwave artist Eumatheus. As with a lot of the artists we try to cover in the monthly dossier it's sometimes hard to pick out the things that will resonate with our audience and I won't be breaking that trend with Sinais Magnéticos. It's a free-form expression in the same way that, say, Psychic Hotline isn't constrained by familiar musical structures and that can render it a more a sonic canvas than you may prefer.
Transe delivers an unsettling percussive presence. Layered drum machines tracks imitate industrial machines as they lull your hindbrain into a sonambulant state, which is to say it's a kind of trippy listen. I sort of lost track of time listening to it and by the time I was done I didn't know if I'd had it on repeat for an hour or the five minute long track was enough to stretch out time. Available for free on bandcamp it might not be your thing but you'll never know without a listen.
Moter – Wave Transmission EP
Back on familiar ground now, here's something else that caught my ear this month. Six tracks long and approximately 25 minutes wide, Wave Transmission gave me one of my most enjoyable listens of the month. Tight production values, rich sound, great album art, and an EP that I have trouble recommending any one track from because I genuinely enjoyed all of them. Give Jet a listen if you listen to any of this one. I'd describe the EP in more detail but I honestly don't want to spoil your experience, I just hope you enjoy it!
Neon Shudder – Omens III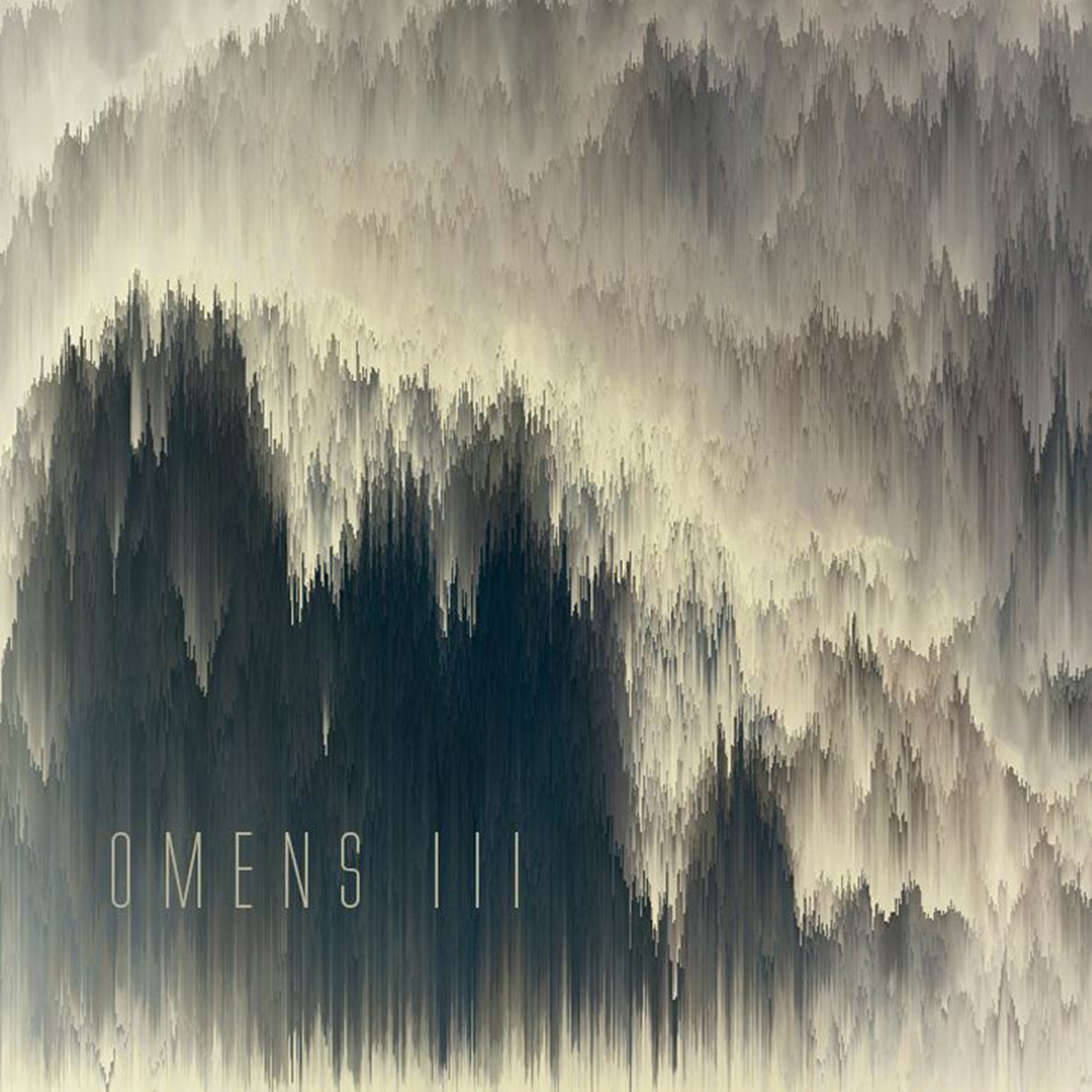 Unfortunately I can't tell you what my favourite track on Omens III was because until April 13th you'll be stuck with the four sample tracks available via Bandcamp. That's right, music fans, I get all kinds of press promos to listen to. Neon Shudder has been releasing music since 2013, honing and crafting over the course of now thirteen different albums and EPs. Omens III, unsurprisingly, is the third Omens release, and is unsurprisingly enjoyable to listen to.
Don't just take my word for it. Back in 2016 Neon Dytopia's Chris Tolwyn called Neon Shudder's Cadence "a bold and well-delivered experiment". Gaia Fatalis was my favourite selection from the sample on offer. There was something I couldn't quite place in the production as I re-listened to it on bandcamp, like the cymbals were swallowing the rest of the instrumentation when they clashed, but when you're nitpicking such minor details it's worth remembering that the whole experience is a positive one; like how often do you hear strings in a concept synthwave album?
Hexencraft – The Infernal Schism
Another tough listen for me, The Infernal Schism is darksynth with a helping of black metal and that's evident quite clearly in the the military precision of the percussion from the opening track, Hellfire Assault Battalion, and smack-you-in-the-face-obvious with the guitar solo in the EP's title track.
I actually quite like black metal; I like Akerkoke and Ihashn and Emperor and Satyricon and you get the picture, which made the refrains to black metal stylings in a piece of retrowave kind of jarring for me. Nonetheless I'd offer up A Flame in the Void as the better synthesis from this EP. I don't think anyone in the scene is doing anything quite like Hexencraft is, so who knows how far he's going to push this particular boundary? The Infernal Schism, in light of its influences, is a rather knowing nod to the contrasting influences that spawned it.
… and what's with the attack on the vaporwave tag this month anyway? Did someone let a research script run wild with a soundbank because I must've counted a couple of octets worth of cookie-cutter albums show up in the last week alone. Time was you could pick up anything and be assured of a good time, now you've got to wait for a personal recommendation or, as always, something from my private reserve. Time's up. Bandwidth's out. Same time, same DNS. Adios… until next time!