The premise of Urbance, an animated show from the mind of Director Joel Dos Reis Viegasis and Steambot Studios, is that a disease, called the E1 Virus, kills anyone who has sex. This outbreak has led to an organization called COEVO to mandate that sex and even contact between people to be illegal. It is an animated show from the mind of Directed Joel Dos Reis Viegas. The show was successfully funded on Kickstarter and the first episode has come out.  Check out the first episode below:
The official synopsis for the series is:
In the crumbling inner city, sex kills. The urban landscape is split in two — men on one side, women on the other— opposing each other. COEVO seems to be the only hope: a government medical treatment developed to cure every single citizen except that those wearables haven't produced the expected results yet… Born among this lost generation of frustrated gangs, Kenzell and Lesya live each day as their last, defying anyone who stands in the way of their union. Like modern avatars of Romeo and Juliet, they will have to choose between love or their kind, Passion VS Reason, Deadly Eves VS Neo Blasterz… In their flamboyant relationship lies the premises of a revolution against the authorities, the vicious Mediators and their mysterious separatist laws. Rebels can change the world…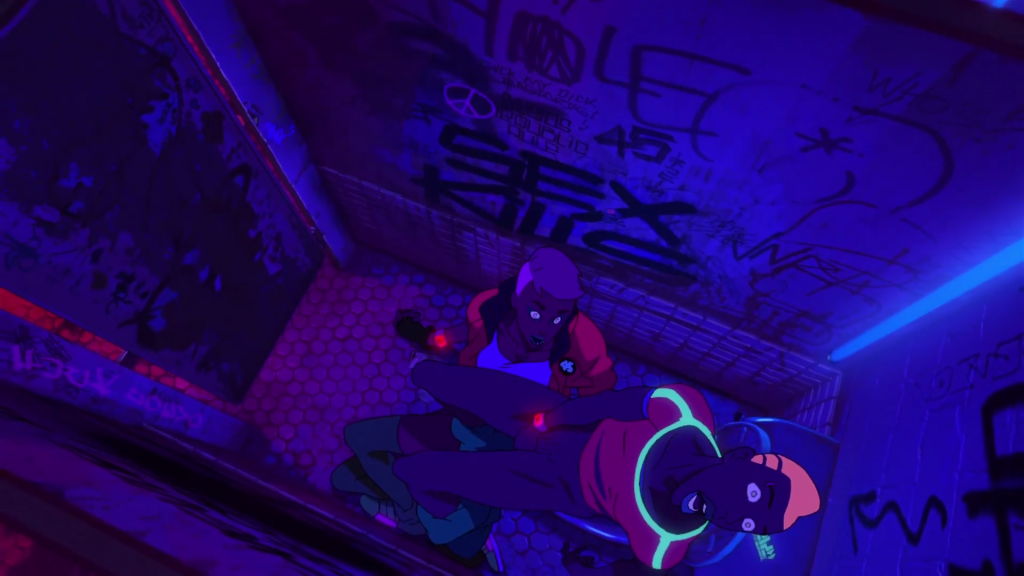 The show is superbly animated, and the character designs are incredibly interesting. What immediately struck me when I discovered this show, is that it is not white dominated. Ethnicity shouldn't be an important element to point out, but there are unfortunately small amounts of film and tv that are aimed at a non-white audience. The diversity that is displayed in Urbance makes it feel fresh. You can empathize with the young, defeated, inner city urban culture in the Last Generation. This term, which is used in the film, feels ripped straight out of the punk/nihilistic idea of No Future. And against this backdrop, it makes sense that there would be an underground movement to defy these ridiculous laws of no contact, and to create something like Ndorfin, a drink that simulates the experience of sex. The punk runs deeper than that too, with a healthy dose of urban gang culture. This isn't super apparent in the first episode, but it plays an important role in the story as portrayed on the official website. The Mediators, who are a kind of technologically enhanced enforcement branch for COEVO are very cyberpunk oppressors, although it is not immediately apparent if they are physically enhanced or if their abilities come from wearable technology. Due to the high prevalence of wearable tech in the episode, though, I would assume the latter. The only portion of the first episode that bothered me was that the voice acting didn't feel natural.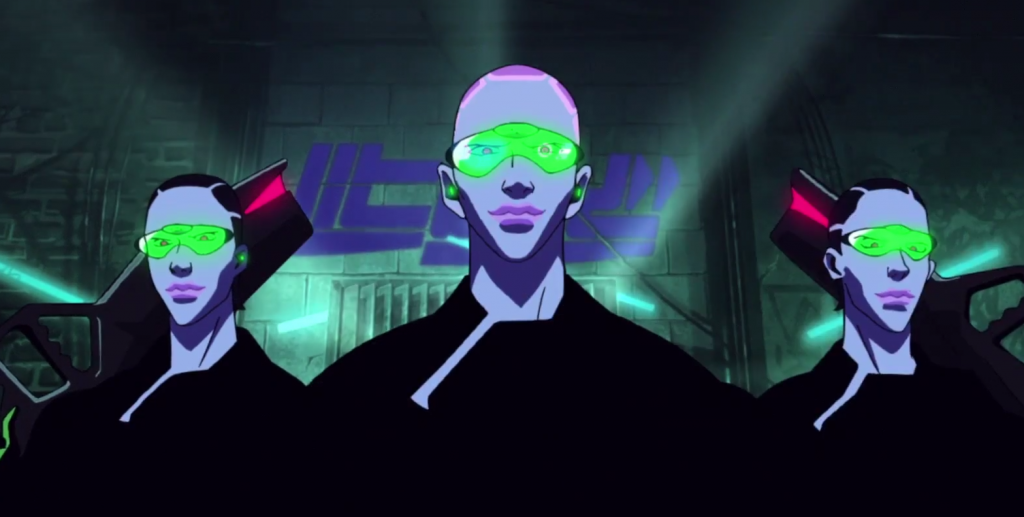 The Urbance show is part of a multimedia project which will also include a video game, but there is little information about this portion of the project at this point. They have an e-mail list to keep up to date on this; you can sign-up here.
You can find more information through Urbance's Facebook, Twitter, or on their official website.
Urbance – 9/10