Following the successes of Anime in their catalog (whether or not they are actually originals), Netflix has released a trailer for what is a beloved manga, BLAME! I will admit I have not read this series yet but have heard of it and it's been on the backlog of things to catch up on. Mr. Robot comes first. Here is the synopsis for the film:
In a distant dystopian future that is wild and out of control, join Killy on a quest to reclaim a dwindling civilization from the brink of oblivion.
While the trailer is short, it gives a clear vision of what the movie will be about. There is clearly something going on with the main character Killy mentioning that he's human as if to imply that not every being we will encounter is the same. The squad shown in the beginning seconds also seems to have a mission that won't end well. The dystopian landscape of huge megastructures and a world seemingly lost to technology defines the vibe that the manga portrays. Again my ignorance of the manga doesn't allow me to delve that much deeper into what that means, whether it's the age old tale of a mega corporation seemingly using humanity only for profit or the advancement of society towards singularity.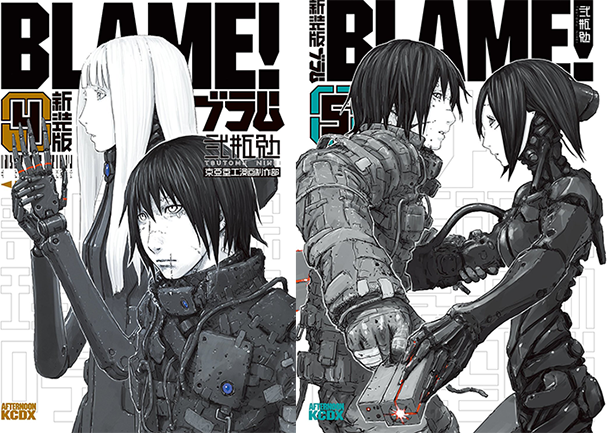 Anime News Network released some sketches by BLAME! artist Tsutomu Nihei from Comic Con which shows the contrast of the artwork for the movie from the manga. It will be interesting to delve into the manga and see what else is kept and lost along the wayside. I may also have to check out the anime.