Proof of concepts can sometimes be the most intriguing shorts, because we know that they are merely an example of potential. David Karlak sold his action/sci-fi concept Rise to Warner Bros. in 2011 and created this short to show what could be done. It stars well known actors such as Anton Yelchin of Star Trek and Rufus Sewell of Dark City fame.
RISE from David Karlak on Vimeo.
While in many films robots are the evil overlords bent on destroying mankind because of our deficiencies, Rise flips the perspective. What if robots were being mistreated and wouldn't stand for it any more? Yes, we've all seen this done in the AniMatrix. Some of the scenes seem to come straight from the two part series that explained why the revolution began in that series. It's an intriguing question and this concept seemingly answers it in brilliant fashion.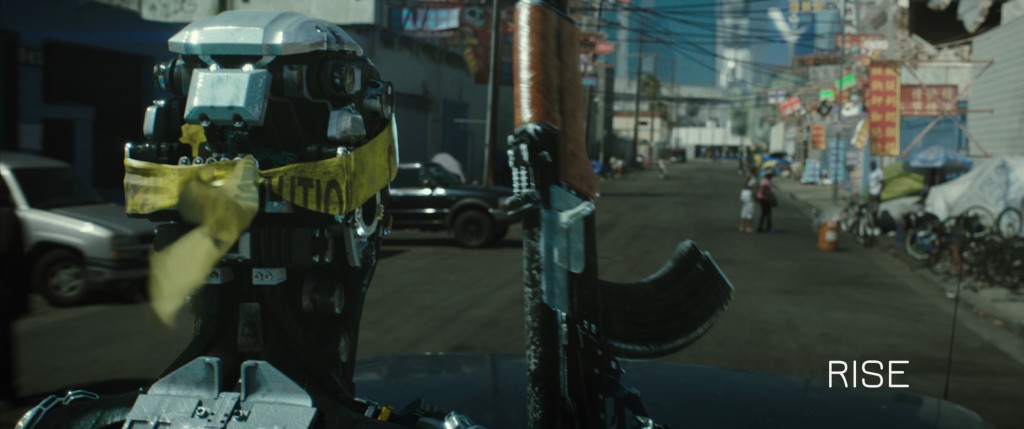 The short is shot well and has some stunning visuals given the budget. The ideas surrounding a robot uprising are nothing new, but it's always an interesting plot to tinker with. Given the ideas of man's creation and what man has created rebelling against us similarly to how we may or may not have rebelled against our makers if you're to believe that sort of thing.
If this was to get a full Hollywood makeover, it could potentially be a fun action packed cyberpunk film. While there have been those that were let downs, I think it wouldn't be far fetched to say this would potentially be a sleeper cult favorite in the waiting.
Official Synopsis:
In the near future, sentient robots are targeted for elimination after they develop emotional symmetry to humans and a revolutionary war for their survival begins.
You can check out the film's official website HERE and visit them on Facebook HERE.