Kung Fury is really a love note to 80s action movies. Much of the cyberpunk ascetic comes from this period and is well represented here. Kung Fury really only has cyberpunk elements for the record. Most people who enjoy cyberpunk will find something here to enjoy however. There is a Tron homage in the beginning, as an arcade machine comes to life to wreak havok upon the world. And Hackerman is a homage to hackers of 80s media who almost seemed to have magical powers. Hackerman literally hacks time, and hacks away bullet wounds for example. The full length film is now available for your enjoyment completely free of charge.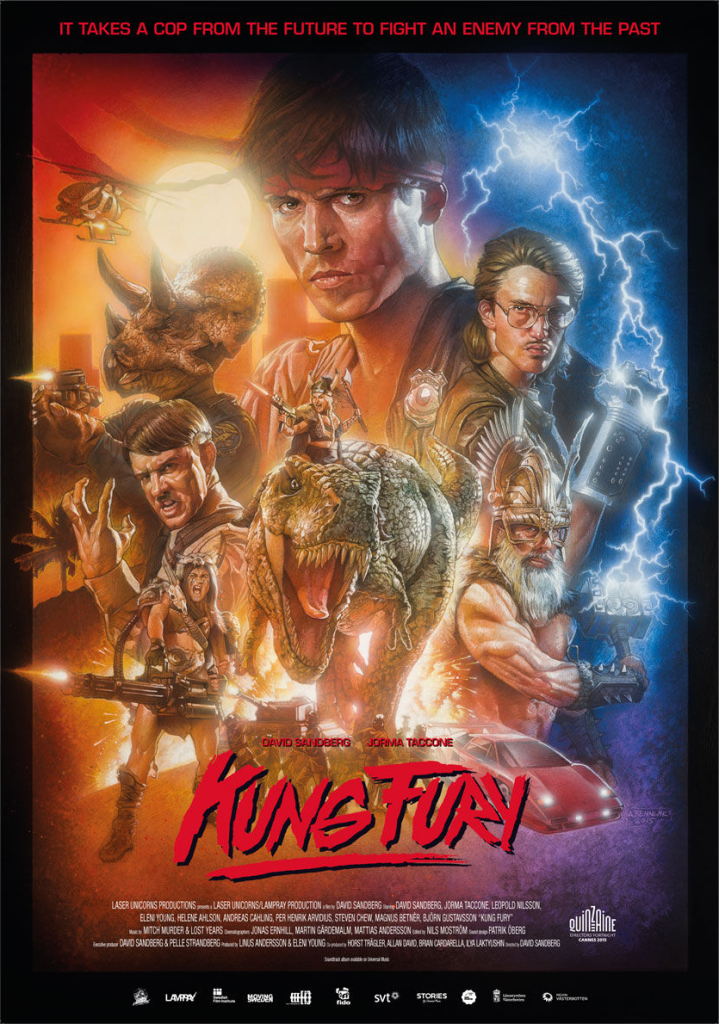 The film's plot is basically that a 80s cop becomes a Kung Fu 'chosen one' who can master the lost art of Kung Fury. In an attempt to stop Hitler he goes back in time with the help of Hackerman to kill Hitler. Accidentally going to far back in time, Kung Fury (the cop) meets a curious mix of viking women with futuristic weaponry who ride dinosaurs. They take Kung Fury to Thor who transports him to the actual time of Hitler where he is eventually defeated.
To further drive home the 80's feel, the creators collaborated with David Hasselhoff to create a music video for the movie's theme song True Survivor.
Part of the marketing campaign for the movie involved a tutorial by Hackerman on how to hack time. This video ends with Hackerman being transported in time and created a meme for fans to put Hackerman in different venues of time. The reddit is fun to peruse. My favorite finds Hackerman in the original Fallout game.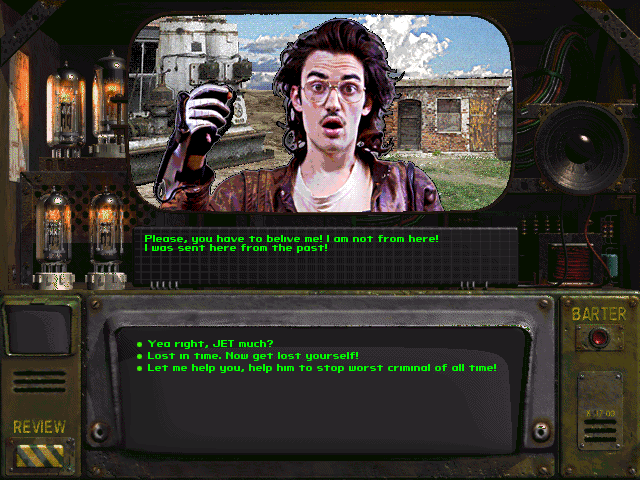 If your 80's fix is not yet quite met, then you can also download and play the 80's styled arcade game, which channels games like Double Dragon.
Kung Fury really went out of it's way to embrace the silliness of 80's action movies that were dominated by gratuitous action, martial arts, dinosaurs, and sometime oddly inaccurate fantasy. Much of the movie almost seems inspired by old Rock music covers as well channeling the music of the time. They really covered their bases when embracing the gestalt of the 80's action movie.