Science fiction, cyberpunk included, has always been a bit of a boys club. Think of the names that we most readily associate with the genre. William Gibson, Bruce Sterling, Neal Stephenson, and the list goes on. Women have been part of the cyberpunk movement since the beginning, though. Pat Cadigan's name is the most synonymous with cyberpunk, being the only woman featured in the science fiction anthology that largely defined the genre, Mirrorshades: A Cyberpunk Anthology. To quote the woman herself:
"I was the only female writer in Mirrorshades; two decades later, things have changed… but not much." -Pat Cadigan, Introduction to The Ultimate Cyberpunk (which was edited by Cadigan)
I'm not going to claim that there is some vast conspiracy to keep women out of writing, or out of the cyberpunk genre, but I think it is important to acknowledge their contributions to the genre, which are often overlooked. It's important to read books from a diverse set of perspectives. Below, Neon Dystopia takes a look at five important women in the cyberpunk canon and lists some other women you can look up if you want to deepen your dive into the cyberpunk depths of the female perspective.
Pat Cadigan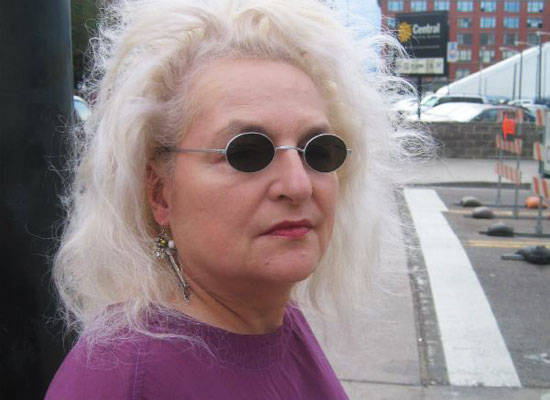 The only person who can top this list is Pat Cadigan. Proclaimed the "Queen of Cyberpunk" by The Guardian in 1994, Cadigan has contributed more to the cyberpunk genre more than any other woman. Included in Mirrorshades: A Cyberpunk Anthology, Cadigan is considered one of the founders of cyberpunk. She has won numerous awards for her work, Nebula Award for Best Short Story (1986), the Philip K. Dick Award (1987) for Mindplayers; the Nebula Award for Best Novel (1991) and the Arthur C. Clarke (1992, 1995) for Synners and Fools. Cadigan's cyberpunk writing is about the intersection between the mind, body, and technology and how these interactions affect our perceptions of reality and identity. One of my favorite books of all time is her first novel, Mindplayers. I have owned several copies, all of which have been gifted away to expose others to her brilliant work.
Suggested Reading – Mindplayers
Book Synopsis:
For Allie, putting on the madcap that Jerry borrowed was a very big mistake. The psychosis itself was quite conventional, but it didn't go away when she took the madcap off, so the Brain Police took over leaving her with a choice – go to jail as a mind criminal or become a mindplayer.
You can get a copy of Mindplayers here.

James Tiptree Jr. (Alice Bradley Sheldon)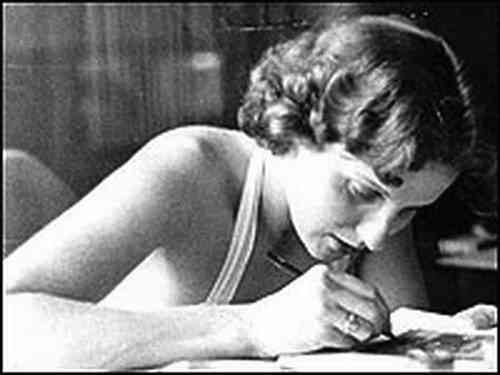 Our second foray into the women of cyberpunk, James Tiptree Jr., doesn't feel feminine at all. James Tiptree Jr. turned out to be the pseudonym that Alice Bradley Sheldon adopted when she began her writing career in 1967. For Sheldon, though, taking on a male name meant more than just avoiding criticism as a woman, she suffered from gender dysphoria. It was discovered in 1976 that James Tiptree Jr., was in fact, Alice Bradley Sheldon due to slip-up in the obituary of her mother. Unsurprisingly, Shedon's writing was thematically concerned with gender displacement and the reversal of gender roles. Although not all of her work is cyberpunk, she is best known in the realm of cyberpunk for her novel The Girl Who Was Plugged In.
Suggested Reading – The Girl Who Was Plugged In
Book Synopsis:
Philadelphia Burke is a cruelly deformed man whose botched suicide attempt lands him in a hospital where he is recruited to become a "Remote,"  or a person who controls an artificially grown body, in this case, a female one named Delphi. Delphi becomes a media sensation and a Paul Isham, a network executive, falls in love with her. What could possibly go wrong…
You can get a copy of The Girl Who Was Plugged In here.

Lisa Mason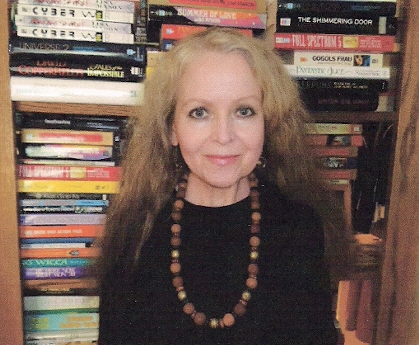 Lisa Mason is the only woman, next to Pat Cadigan, that Bruce Sterling included in his cyberpunk reading list, Idea of What Every Well-Appointed "Cyberpunk SF" Library Collection Should Possess. I'm not going to argue with Chairman Bruce, and I have no reason to. Mason started her career as a lawyer before transitioning into the esteemed occupation of writing. Unsurprisingly then, many of her stories focus on the perspective of lawyers, as is the case in Arachne. Mason is also a recipient of the Phillip K. Dick Award (1994) for her book, Summer of Love, which is about a time traveler.
Suggested Reading – Arachne
Book Synopsis:
In the not-too-distant future, high above the mean streets of post-quake San Francisco, mechanically modified professionals link minds in cybernetic "telespace" — everything from business deals to legal decisions can now be accomplished with lightning speed. But, when young hotshot lawyer Carly Nolan discovers a deadly scheme afoot — someone, something, is stealing human souls, and her unconscious mind is the latest target — she finds she must entrust her career and her mind to an enigmatic robot therapist.
You can get a copy of Arachne here.
Melissa Scott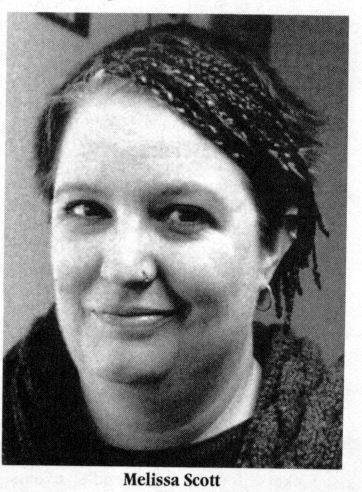 Melissa Scott is the author of the quintessential cyberpunk novel Trouble and Her Friends. Scott is famous for her inclusion of LGBT characters in her works, although this rarely is the focal point of the story. Instead, this adds to the complexity of the story and the elaborate settings that she weaves with her writing. She was a recipient of the John W. Campbell Award for Best New Writer in Science Fiction (1986) and has won Lambda Literary Awards for Trouble and Her Friends (1995) and Shadow Man.
Suggested Reading – Trouble and Her Friends
Book Synopsis:
Trouble and Her Friends is set in the United States of America sometime in the near future, and tells the story of India Carless, who goes by the name "Trouble" in her life as a criminal hacker, and her ex-lover Cerise. After leaving the underground behind three years earlier, they discover someone impersonating Trouble online, and reunite to travel across the country to confront him.
You can get a copy of Trouble and Her Friends here.
Madeline Ashby



Madeline Ashby makes this list because she is one of the most prominent modern cyberpunk writers, regardless of gender. Her stories about artificial intelligence, biotechnology, and radical science have helped to define the modern landscape of science fiction as a whole. Besides being an influential writer, Ashby is also an influential futurist, having worked with Intel Labs, the Institute for the Future, SciFutures, Nesta, Data & Society, The Atlantic Council, the ASU Center for Science and the Imagination. She is also a prolific author of criticism and essays on sites such as BoingBoing, io9, WorldChanging, Creators Project, Arcfinity, Tor.com, MISC Magazine, and FutureNow. Needless to say, her vision has a huge impact on the world, especially our cyberpunk world.
Suggested Reading – vN
Amy Peterson is a von Neumann machine, a self-replicating humanoid robot.

For the past five years, she has been grown slowly as part of a mixed organic/synthetic family. She knows very little about her android mother's past, so when her grandmother arrives and attacks her mother, little Amy wastes no time: she eats her alive.

Now she carries her malfunctioning granny as a partition on her memory drive, and she's learning impossible things about her clade's history – like the fact that the failsafe that stops all robots from harming humans has failed… Which means that everyone wants a piece of her, some to use her as a weapon, others to destroy her.
You can get a copy of vN here.
Other female cyberpunk authors that might interest you:
Rebecca Ore – The Illegal Rebirth of Billy the Kid
Janine Ellen Young – Cinderblock
Laura J. Mixon – Glass Houses
Anne Harris – Accidental Creatures
Syne Mitchell – Technogenesis
Margret Atwood (Cyberpunk contemporary who writes with heavy dystopian themes) – The Handmaid's Tale
Ren Warom (ND previously reviewed Escapology)- Escapology

Wilhelmina Baird – Crashcourse
Deborah Teramis Christian – Mainline
Lisa Smedman – Shadowrun: The Lucifer Deck 
Joan D. Vinge – Psion
Marianne de Pierres – Nylon Angel
Cyberpunk is a genre that isn't afraid to ask questions, even dark questions that delve deep into the existential places. The female perspective draws these ideas out into a new light. The future is diverse, and if we, as cyberpunks, want to truly grasp the complexities of our reality, then we need to see it through as many lenses as possible, be it along gender lines, ethnic lines, or any other mutant, alien, or cybernetic lines.
Some of the links included in this article are Amazon Affiliate links. If you would like to purchase these items, consider using the links provided and help support Neon Dystopia.