The time has come. Neon Dystopia has re-emerged from the augmentation tank! We appreciate the cyberpunk community standing by us while we were in stasis. A number of dedicated dwellers of this dystopia engaged us for the initial beta-testing and helped to fine tune the site's upgrade. Our chassis has changed a lot and has a lot of new functionality, so I want to provide a primer on what's new and different.
Front Page
Neon Dystopia's front page has been updated with a more visual interface. You'll notice that the most recent articles are still featured at the top of the page, enlarged for emphasis.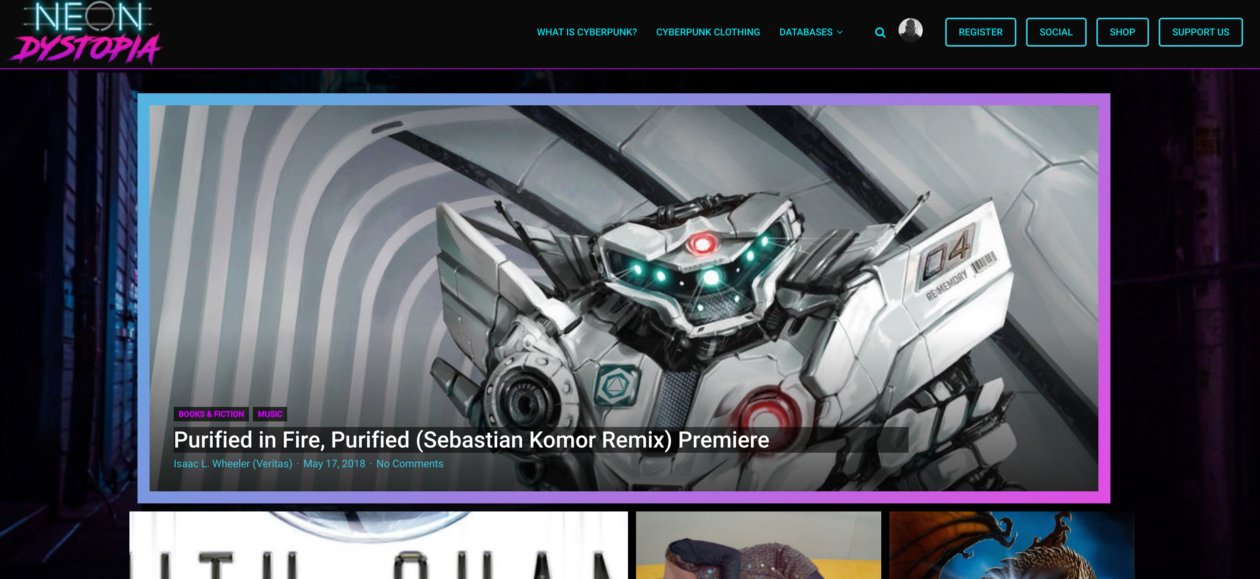 The big change on the front page, though, is the browsing optimization of the site's articles with the 'Article Dragnet'. This is a search and filter functionality that displays articles in most recent order until filters or searches are applied. There are easy to use filters that are differentiated by category. Next to the search bar, you'll also be able to sort by author, views, and date.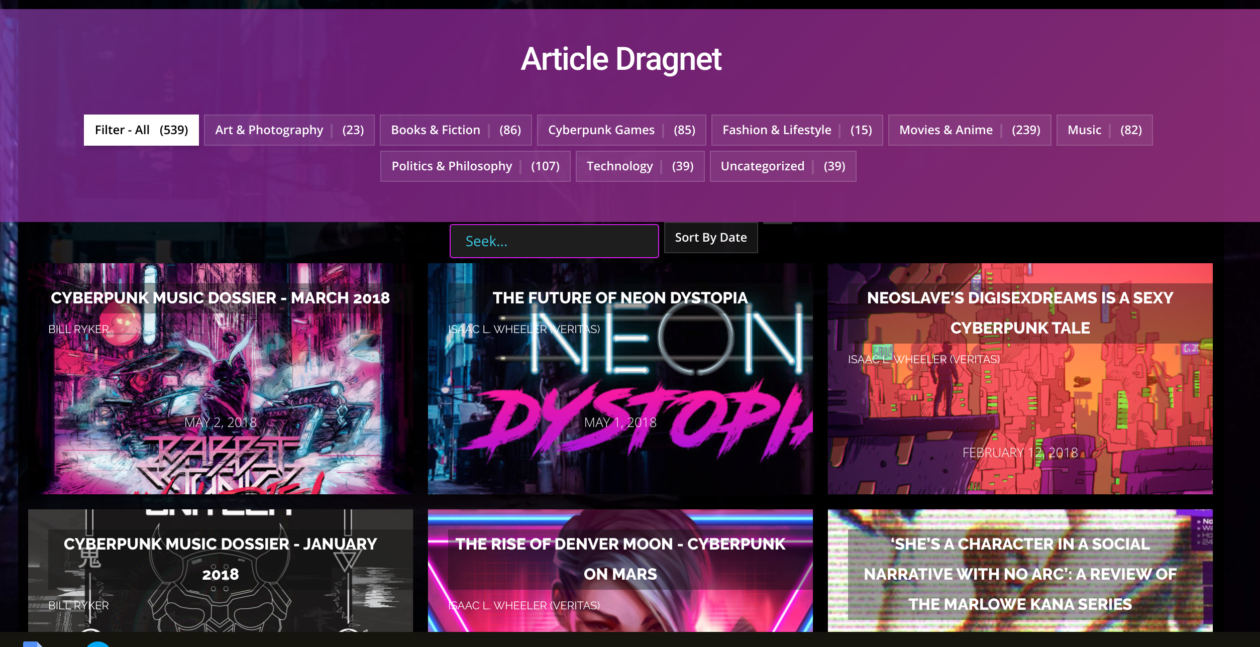 Community
Since Neon Dystopia's incept date in 2014, a large part of Neon Dystopia's mission has been to facilitate and grow the cyberpunk community. This vision is finally becoming more fully-formed through the implementation of a number of new community features on the site to assist in 'finding the others,' as Timothy Leary suggested.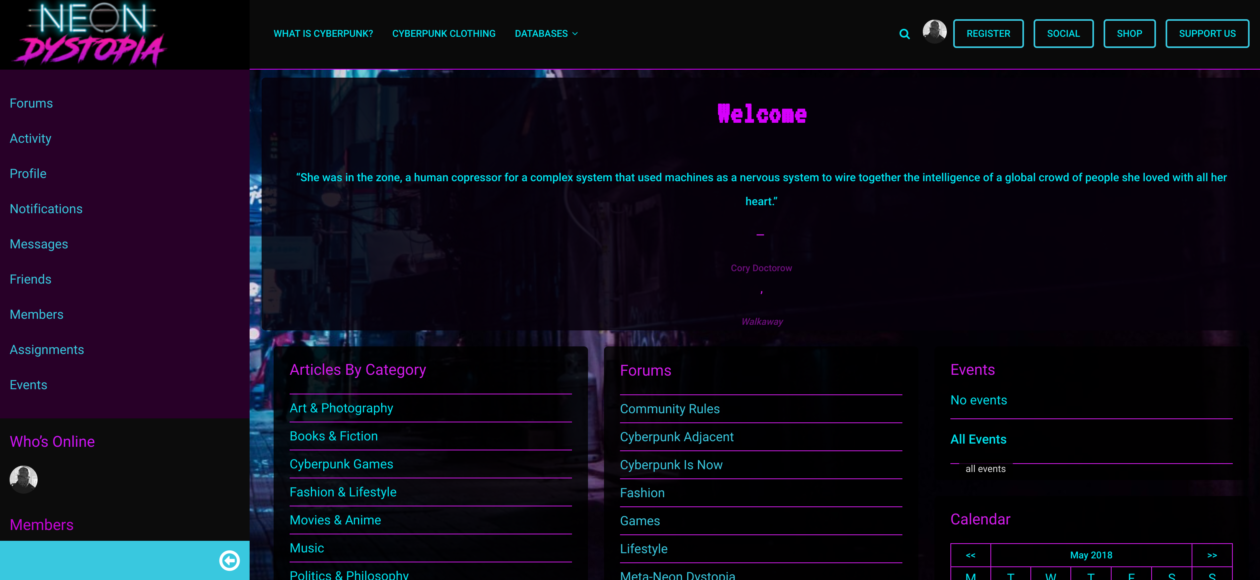 Forums
The Neon Dystopia forums are intended to be a core resource for members of the cyberpunk community to have in-depth conversations about cyberpunk topics. We've also opened up forums specifically for requests, such as article suggestions and database additions. We want to hear what you want to read about, and we want to engage with our community to create the most complete cyberpunk database possible!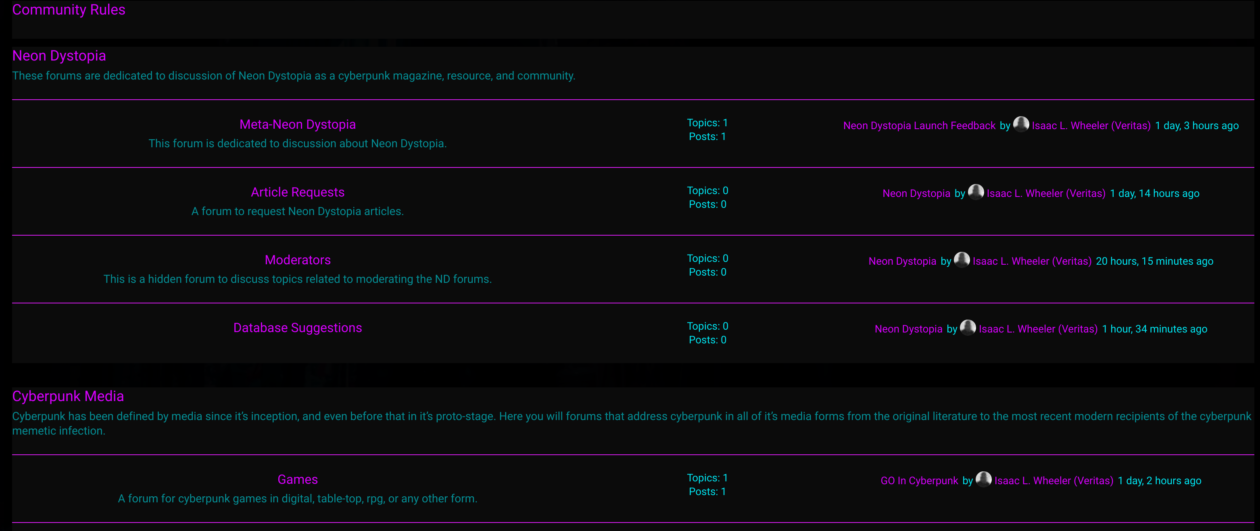 Chat
Sometimes people just want to have a live conversation from the confines of their home and without going AFK. For those particular kinds, myself included, there is a live-chat feature at the bottom of the community page where you can engage live with other cyberpunks.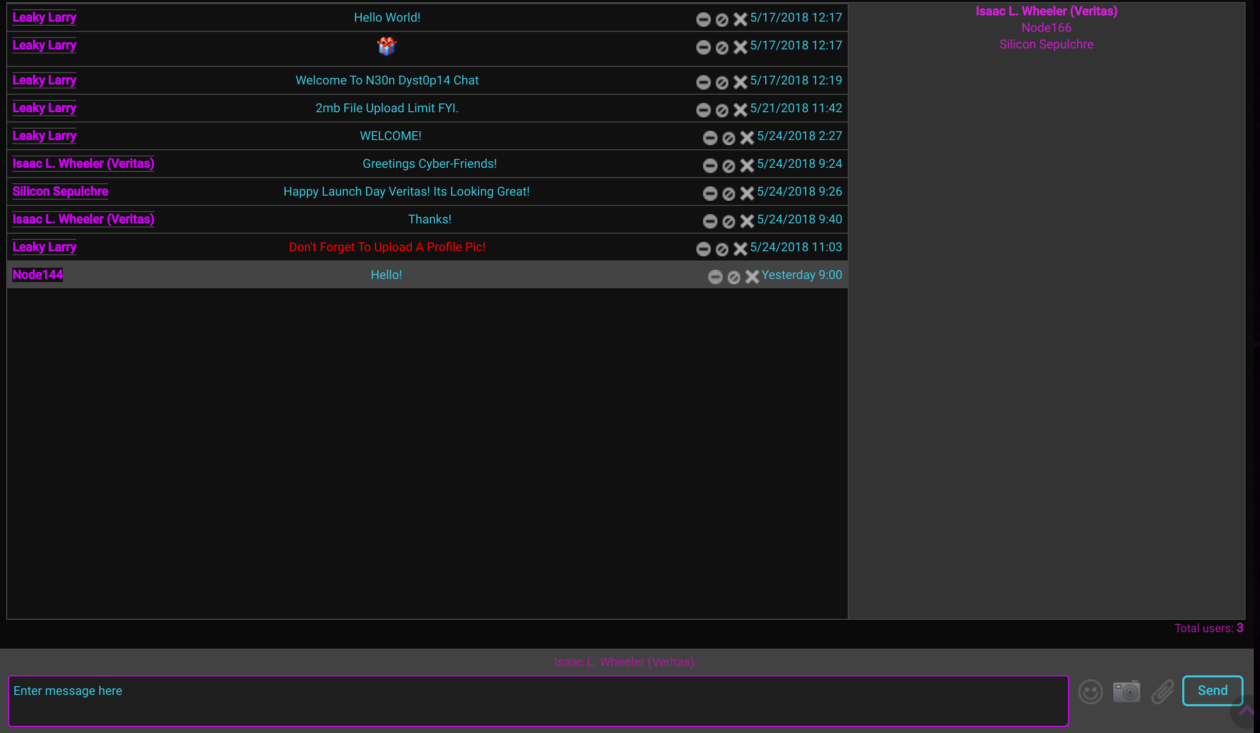 Personal Timelines
Each person who registers a Neon Dystopia account will have their own customizable profile that features a timeline where you can post content about your own cyberpunk experience in the tradition of a social media timeline, but unique to you without the targeted advertising.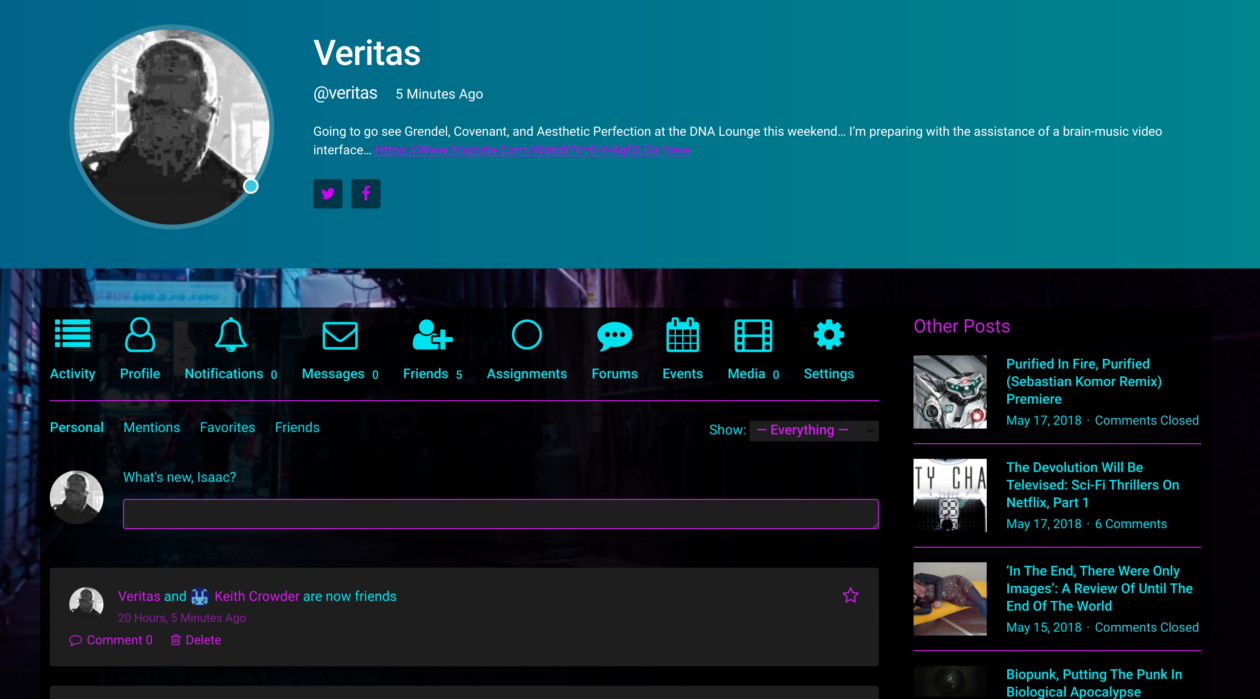 Direct Messages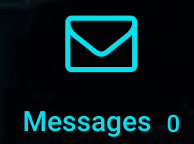 There is a built-in direct messaging system so that you can reach out and talk to any other member of the community in a more private environment.
Events
In the community section, there is a calendar that people can add events to. We intend to start posting release dates, Kickstarter launches and deadlines, relevant music shows, relevant gatherings, etc. We want to know about your events and projects too! Don't be shy about using the calendar so that people know when stuff is happening!
Shop
Our shop has been cleaned up and streamlined and we plan to start working on a series of new products. We intend to start working with artists from the cyberpunk community to create unique and original apparel. If there is something that you would like to see in the sphere of Neon Dystopia merchandise, please let us know!

Databases
The databases are an important part of Neon Dystopia and are also one of the most complex. We've saved them for last with the site update, so you'll notice they haven't changed much yet. We are working on expanding, improving, and integrating them into the new site, but we aren't quite there yet. If you have any ideas related to the databases, please let me know by posting in the Database Suggestion forum.
Solicit Feedback
We want to hear from this sprawling community! The website is new, so I'm sure there are going to be some bugs lurking that I have not yet weeded out. If you find one, feel free to let me know! If there is a feature that you think would be useful, I'd love to entertain the idea. This isn't my community, it is our community.
Support Us
There has been a large demand for Neon Dystopia to launch a Patreon, we are working on it currently and you should see one emerge in the next couple of weeks. In the meantime, if you'd like to support Neon Dystopia, you can make a donation here or purchase something in our shop.