Through hiccups and crashes and the ever present screeching of white noise we are broadcasting to you from the digital wasteland. We are back to a regular scheduled program and bringing you two weeks worth of news to fill your tired vacant eyeholes with. We are bringing you hacking heroes, weaponized noggins, the latest data leak, social media brain-jacking, and a ton of books and games to keep your brain wired. Dive in!
Cyberpunk Reality
Microsoft Workers Protest HoloLens Deal with Military
The US army has signed a $480 million contract to use the HoloLens with helmets in the battlefield, and dozens of Microsoft workers are signing a letter in protest. "We are a global coalition of Microsoft Workers, and we refuse to create technology for warfare or oppression" the letter stated. While Microsoft has created tech for the military before, apparently the line had never been crossed into actual weapons development. An additional concern is that the AR overlay would make the battlefield feel more like a simulated video game, which would further distance the soldiers from the harsh realities they are in (therefor, making killing easier). So far, however, it seems like Microsoft is continuing with its plans. The HoloLens 2 was unveiled in Barcelona a couple weeks ago.
Facebook Wants Access to Your Mind
In an interview between Harvard professor Johnathan Zittrain and Facebook CEO/ wannabe presidential candidate Mark Zuckerberg, the 34-year-old billionaire discussed the role of technology in society and, as usual, the future of Facebook. For the majority of the interview, Zuckerberg addressed concerns regarding the social network's privacy settings and content in what appears to be a reasonable manner–establishing a doctor-patient confidentiality-esque relationship between the network and its users, encrypting its messaging system more strongly, and other ideas that would give the users more control over their private information. Whether or not Zuckerberg's proposed solutions were sincere is yet to be seen, but may be influenced by the fact that Facebook hasn't been doing so hot lately.
However, late in the interview, Zuckerberg expressed the need for a "supreme court" of sorts for Facebook that would determine what kinds of content would be allowed to be posted on a case-by-case basis. In a rare moment of humility, he commented that no one person should have the sort of power he's been given, and that he would not be involved in this proposed judiciary system.
Unfortunately, shortly after this segment, the topic of augmented reality came up, in which Zuckerberg divulged that Facebook has been researching brain-computer interfaces. Ideally, this technology would allow Facebook users to interact online and with AR displays quickly by navigating and writing messages simply by thinking. However, Zuckerberg seems to have forgotten where his ludicrous amounts of money have come from–by breaching user privacy without consent, tracking their movements both on and offline, and selling their personal data to corporations, using it for targeted ads, etc. Perhaps Zuckerberg is simply being short-sighted in his grand ambitions, naïvely focusing on the ease of access a device like he described would bring without considering the massive drawbacks. But the threat still remains; if a brain-computer interface device ever hits the market without Facebook radically changing its practices (and you know it won't) this could potentially leave the individual's ultimate safe haven–the mind–open to data mining at the least violating end of the spectrum. But that's a small price to pay for convenience, amirite?
TL;DR – if you haven't jumped ship from Facebook yet, do it before the thought police drag you off for reading subversive material on a deviant website.
North Korea has Stolen More Than Half a Billion Dollars in Cryptocurrency
It comes to the surprise of none that North Korea has been accused of conducting a global hacking campaign yet again. The week before last saw some new information come forward in the form of a security panel held by the UN. Experts state that the attacks (past and present) were carried out by a specialized hacking force, with cybercrime being an important part of the country's economic policy as digital theft of crypto and foreign currency allows them to circumvent strict economic sanctions. Cryptocurrency is perfect for laundering, as it is removed from any government regulation (or protections), with North Korea racking in $670 million worth of the stuff in 2017 – 2018. Despite having little food and being ruled over by an actual Bond villain, The Hermit Kingdom can sling some serious code it seems.
Nikkei obtained a copy of the UN report and goes into much greater detail here.
Email Marketing Company Left 809 Million Records Exposed Online
Count this as yet another entry in our long documentation of how your information isn't safe anywhere online, for the week before last saw the discovery of 150 gigs of plaintext marketing data just sitting around in a MongoDB database. Security researchers Bob Diachenko and Vinny Troia stumbled upon the database, having gone public with their findings. The trove of data contained 763 million unique email address, phone numbers, names, home addresses, genders, social media accounts, and other 'business intelligence data' owing to the databases owner, a validations firm called Verifications.io.
Validation firms are an important part of digital marketing who verify that a client's mailing lists are full of real emails and won't bounce back messages. The data discovered in the database isn't anything one couldn't find on their own from various public sources, but amassing it all into one place would be a boon to any crook looking to pull some social engineering scam. Verifications.io went dark quickly when asked about the trove, pulling the information off the net and refusing to answer any questions (like where they are based or who the owner is) causing an already sketchy situation to be even more, well, sketchy.
Think this data dump pwned you? Hit up haveibeenpwned.com to see if your information was in the database. You can also read the full article here.
NSA Releases Open Source Cybersecurity Tool Ghidra
The US government, deciding it was tired of having their hacking tools stolen, cut to the chase and released a major security tool for free. Named Ghidra, the tool can't actually hack anything, but reverse engineers a programs code into something a human can understand. Programs like Ghidra are extremely useful in understanding types of malware and viruses found in the wilds of the internet, making them easier to combat. The program is far from new (which may explain why we are getting it for free), having appeared in lists of CIA and NSA cyber tools as early as 2017. It also isn't the first program to be released for free (not counting the stuff they just straight-up lost), with Security-Enhanced Linux and Security-Enhanced Android being available to the masses.
So do you want to help fight cybercrime like a good little American, or just fuck around with a piece of NSA technology because why not? Download Ghidra here! Releasing such a program into the wide world, however, seems like an interesting choice, as hackers could use it to simply better evade NSA security globally. Only time will tell if this was a smart move, but in the meantime have fun fellow nerds.
China Database Lists 'Breedready' Statuses of 1.8 Million Woman Discovered by Hacker
China seems to be winning the race of 'let's build a fucked up dystopia' among nations, but this one cements it. Victor Gevers, a Dutch ethical hacker and founder of the nonprofit group GDI.Foundation discovered the unsecured data cache while looking for open databases in China. The database was completely insecure on MongoDB (for there lies the worlds evil apparently) and was quickly taken offline after news of the breach. The information (which appeared in English) contained addresses, ages (ranging from as young as 15 to as old as 95), phone numbers, education locations, ID numbers, marital statuses, and a 'breedready' statistic next to them. It's well know China is currently going through a kind of population skew, with men far outnumbering women in the near future which could explain why such a creepy data collection even exists. The exact origin of the information is unknown or whether it was government collected or part of a dating service (although what dating service would have a 15 year old on it is beyond me), but the collection shows a deeply troubling trend in surveillance within China.
Our boy Victor also found a Chinese facial recognition database specifically targeting Muslims (who are being deeply discriminated against in China) in the SenseNets hack. Mr. Grevers is definitely cyberpunk through and through. For a full interview with him and more on China's developing dystopia go here.
Short Films
Alien Franchise Celebrating 40th Anniversary with 6 Short Films
Ridley Scott may have forgotten how to make a good Alien film, but six indie filmmakers have been selected out of more than 550 to show him how it's done. The shorts were made in partnership with Tongal (a type of online platform to connect creators with brands and filmmakers to crowdsource content) and gave creators full access to the Alien intellectual property. The films will be going live on IGN on March 29 with a new film a week (no Netflix or streaming, unfortunately). The official descriptions of the films are as follow:
ALIEN: Alone – Written and Directed by Noah Miller – Hope, an abandoned crew member aboard the derelict chemical hauler Otranto, has spent a year trying to keep her ship and herself alive as both slowly fall apart. After discovering hidden cargo, she risks it all to power up the broken ship in search of human life.

ALIEN: Containment – Written and Directed by Chris Reading – Four survivors find themselves stranded aboard a small escape pod in deep space. Trying to piece together the details around the outbreak that led to their ship's destruction, they find themselves unsure to trust whether or not one of them might be infected.

ALIEN: Harvest – Directed by Benjamin Howdeshell – The surviving crew of a damaged deep-space harvester have minutes to reach the emergency evacuation shuttle. A motion sensor is their only navigation tool leading them to safety while a creature in the shadows terrorizes the crew. However, the greatest threat might have been hiding in plain sight all along.

ALIEN: Night Shift – Written and Directed by Aidan Breznick – When a missing space trucker is discovered hungover and disoriented, his co-worker suggests a nightcap as a remedy. Near closing time, they are reluctantly allowed inside the colony supply depot where the trucker's condition worsens, leaving a young supply worker alone to take matters into her own hands.

ALIEN: Ore – Written and Directed by the Spear Sisters – As a hard-working miner of a planet mining colony, Lorraine longs to make a better life for her daughter and grandchildren. When her shift uncovers the death of a fellow miner under mysterious circumstances, Lorraine is forced to choose between escape or defying management orders and facing her fears to fight for the safety of her family.

ALIEN: Specimen – Directed by Kelsey Taylor – It's the night shift in a colony greenhouse, and Julie, a botanist, does her best to contain suspicious soil samples that have triggered her sensitive lab dog. Despite her best efforts the lab unexpectedly goes into full shutdown and she is trapped inside. Little does she know, an alien specimen has escaped the mysterious cargo, and a game of cat and mouse ensues as the creature searches for a host.
Love, Death + Robots: Now Streaming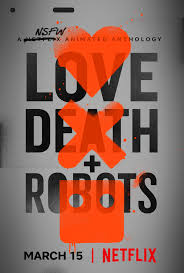 It's been a long month since the announcement for the new sci-fi anthology series produced by famed directors Tim Miller (whose original intent was to reboot the '80s cult anthology Heavy Metal) and David Fincher, but the wait is over, friends. In case you missed it, Love, Death + Robots debuted this past Friday, featuring 18 short science fiction and fantasy films from over a dozen different animation and film studios. If you haven't binged your way through it yet (you can bet that sweet ass of yours we have) artificial intelligence isn't quite as omnipresent as the title suggests, but between the copious amounts of gore, sex, and fuckwords, there's enough lowlife mentality to get you by until the next season of Altered Carbon comes out. Love, Death + Robots is now available for streaming on Netflix, so go get your fix, you filthy animals.
Cyborg: Deadly Machine
Recently on Kickstarter, the film collective MaseBrothers launched a campaign to fund their latest project, Cyborg: Deadly Machine. Looking like a parody of iconic '80s and early '90s action films such as The Terminator, The Predator, Robocop, and the cult classic Nemesis, Cyborg: Deadly Machine takes place in a post-apocalyptic world that has been ravaged by cyborg soldiers gone awry. The world's only hope? A hapless cook who somehow has the ability to kick serious ass.
Based on the trailer, it would seem MaseBrothers holds a high degree of fidelity towards the aesthetics of the films they've been inspired by, right down to its cassette tracking static and obvious miniature setpieces. In the vein of other cyberpunk parody films such as Kung Fury and Attack of the Cyber Octopuses, Cyborg looks like it'll be a hell of a lot of fun. Currently, the campaign has hit about 15% of its goal with 23 days left to go, so if you want to see this happen, feel free to donate here.
Television/Streaming
New Orphan Black May be Coming to AMC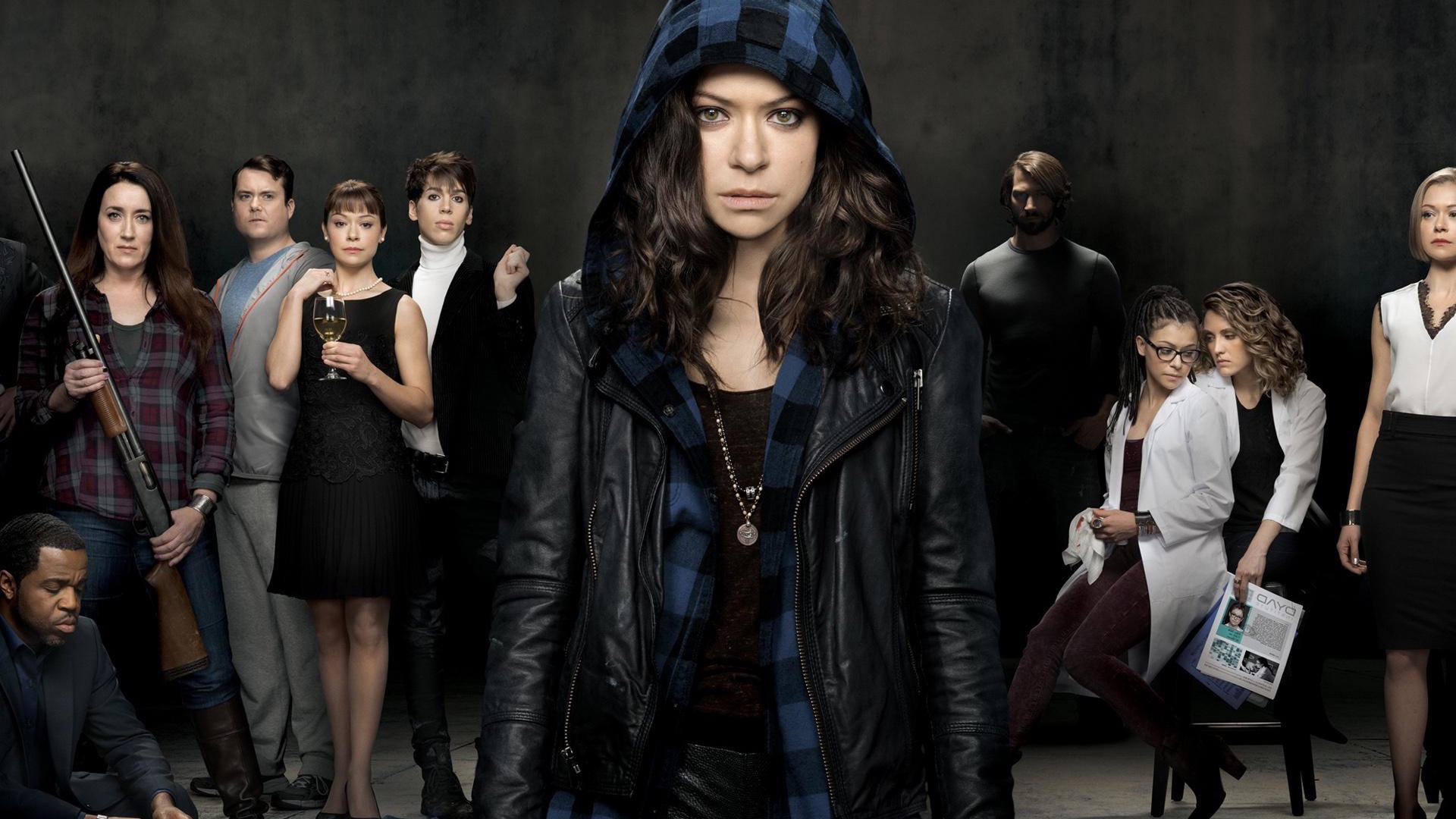 The clonetastic series Orphan Black may be getting a resurrection on AMC as a spin-off series taking place within the same universe. Variety reports that there are currently talks to bring back the five season series with Temple Street Productions producing again. It's still unknown whether the original cast will return, or this will tell another story with Tatiana Maslany's Sarah Manning. The change is definitely unusual, with the show being rebooted on a completely different network. We will keep you punks posted as this develops!
Manga Classic Spriggan is Getting the Netflix Treatment with a New Anime Series
It has been confirmed that the manga Spriggan (Striker for those in the States) is getting the Netflix treatment and is being adapted into a new anime series. Spriggan, by Hiroshi Takashige, is about world powers battling in secret over advanced technology left by an ancient race of beings while following the main character, Yu Ominae, and his work for the ARCAM Corporation who try and keep the artifacts from being misused. The new series will be animated by David Productions (Jojo's Bizarre Adventure), but right now there is limited information as to who else is involved. If you're a fan of the manga (or the 1998 movie like I am) then you know this new anime will be filled with cyborgs, secret government psy-op programs, super humans, and a whole lotta guns.
No Gun Life Will be Getting an Adaptation, Ultra Jump Magazine Confirms
You ever wake up in a back alley and discover someone has weaponized your head? No? Well that's the plot of No Gun Life where our protagonist, Inui Juuzou, is a former "Extends" soldier who has been heavily modified to be a dangerous weapon with no memory of who he was or why someone would turn his head into a gun. The news came from Ultra Jump magazine and according to them it will be produced by Madhouse. The current manga is going on seven volumes, with the eighth having dropped on March 19th.
Psycho-Pass Renewed for Third Season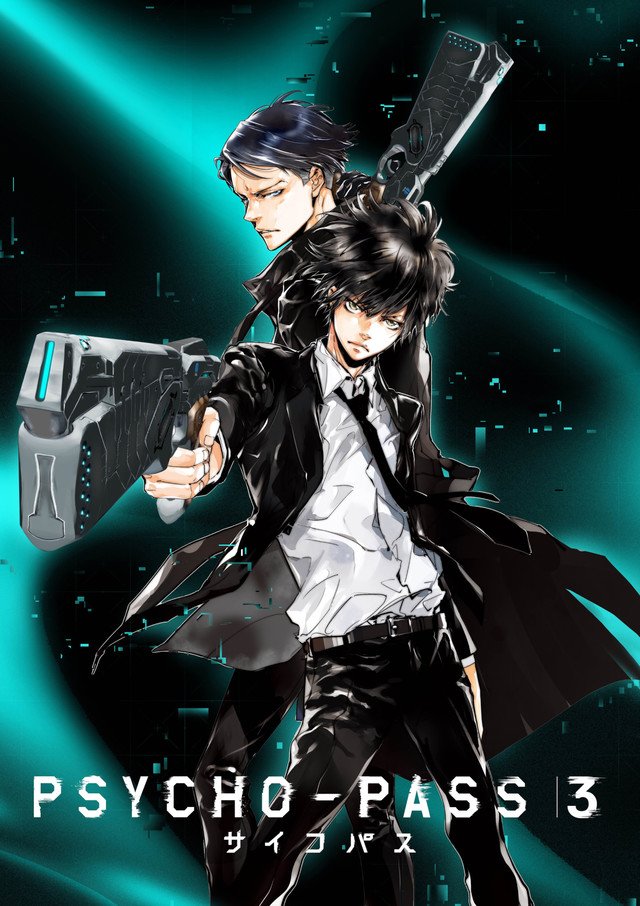 On the eve of the debut of the final film in the Psycho-Pass spinoff trilogy, Sinners of the System, the show's official website has revealed that a long-awaited third season has been greenlit. The last we've seen of Psycho-Pass' main storyline was way back in 2015 with Psycho-Pass: The Movie, and its development has slowed to a crawl since the first season finished airing in 2013.
However, seeing as Psycho-Pass 3 appears to be featuring two brand-new main characters as opposed to the series' constant, Akane Tsunemori, it may be safe to assume that the series will begin building towards a final conclusion as opposed to maintaining the status quo. No release date has been announced yet, but all the same, here's hoping Production I.G delivers a high-caliber story for this cyberpunk police procedural rife with snappy one-liners, and meaty explosions.
Osmosis: the Latest Netflix Cyberpunk Thriller Series Coming from France
Entirely shot in France, Osmosis is the latest Cyberpunk thriller coming from Netflix, a la Black Mirror. This 8 episode series is set in the near future where technology can dig deep into a user's brain in order to find the perfect dating match with 100% accuracy. But does perfect love exist, and if so, at what price? These are the questions that the producers apparently want to answer. Coming March 29th, I'll be excited to see another take on the future of online dating after Hang the DJ.
Sherwood: The New Cyberpunk YouTube Original
What happens when you combine Cyberpunk with Robin Hood? Why, Sherwood of course!
Having premiered already on March 6th, Sherwood is a CG adventure set in a dystopian 23rd century London. In it, a 14 year old hacker named Robin fights with a band of renegades to take down the mad Sheriff of Nottingham. Featuring 10 episodes, the series female lead Robin uses technology, instead of a bow and arrows, to fight back. Hitting all the right Cyberpunk notes with some great-looking visuals, this looks like an excellent addition to the Cyberpunk library. You can watch Sherwood online on YouTube with a YouTube Red subscription.
Books/Comics
The Very Best of the Best: 35 Years of Science Fiction
Looks like science fiction anthologies are hotter than the newest cyberdecks these days, as every major publisher seems to be dropping a new one on a near-weekly basis. The latest, a yearly anthology released by St. Martin's Press on February 26th, may cover the broader spectrum of science fiction and read like a greatest hits album, but since cyberpunk author Pat Cadigan is on the roster, we've decided it deserves a shout-out.
For decades, the Year's Best Science Fiction has been the most widely read short science fiction anthology of its kind. Now, after thirty-five annual collections comes the ultimate in science fiction anthologies. In The Very Best of the Best, legendary editor Gardner Dozois selects the finest short stories for this landmark collection, including short fiction from authors such as Charles Stross, Michael Swanwick, Nancy Kress, Greg Egan, Stephen Baxter, Pat Cadigan, and many many more.
The last collection edited by the late Gardner Dozois, The Best of the Best promises at least a little bit of cyberpunk action between all the space lasers and time travelers, as it falls within the margins of spec-lit's shift towards the themes explored by Neuromancer, Blade Runner, and other classics over the last 35 years. If you're into it, you can get yourself a copy here.
No Way
The sequel to last year's One Way, author S.J. Morden continues his hard-boiled series revolving around a corporate space prison that sounds like a mix between Alien, The Martian, and a good old-fashioned noir. While the premise sounds like it might lean a little more towards the space opera side of sci-fi, there are enough cyberpunk earmarks to fall on our radar.
They were sent to build a utopia, but all they found on Mars was death. Frank Kitteridge has been abandoned. But XO, the greedy—and ultimately murderous—corporate architects of humanity's first Mars base made a costly mistake when they left him there: they left him alive. Using his skills and his wits, he's going to find a way back home even if it kills him. Little does he know that Mars isn't completely empty. Just over the mountain, there's another XO base where things are going terribly, catastrophically wrong. And when the survivors of that mission find Frank, they're going to want to take even the little he has away from him. If there's anything in Frank's favor, it's this: he's always been prepared to go to the extremes to get the job done. That's how he ended up on Mars in the first place. It just might be his ticket back.
No Way was published on February 26th through Orbit Books, and you can get it here.
Famous Men Who Never Lived
While admittedly not cyberpunk, author K. Chess' science fiction tale of displacement in a world facing a refugee crisis (albeit the refugees come from a nuked-out parallel world) is highly reminiscent of Philip K. Dick's own use of social satire–particularly that of Do Androids Dream of Electric Sheep? and The Man in the High Castle.
Wherever Hel looks, New York City is both reassuringly familiar and terribly wrong. As one of the thousands who fled the outbreak of nuclear war in an alternate United States–an alternate timeline–she finds herself living as a refugee in our own not-so-parallel New York. The slang and technology are foreign to her, the politics and art unrecognizable. While others, like her partner Vikram, attempt to assimilate, Hel refuses to reclaim her former career or create a new life. Instead, she obsessively rereads Vikram's copy of The Pyronauts–a science fiction masterwork in her world that now only exists as a single flimsy paperback–and becomes determined to create a museum dedicated to preserving the remaining artifacts and memories of her vanished culture. But the refugees are unwelcome and Hel's efforts are met with either indifference or hostility. And when the only copy of The Pyronauts goes missing, Hel must decide how far she is willing to go to recover it and finally face her own anger, guilt, and grief over what she has truly lost.
This new release from Tin House Books has been up for grabs since March 5th, which you can get here, if you're so inclined.
Infinite Detail
Published by FSG Originals, Tim Maughan's newest novel seems to take an unconventional approach to cyberpunk worldbuilding, portraying a utopian, anarchic subculture that exists in the digital realm of near-future Britain alongside a digital apocalypse. Here are the deets:
BEFORE: In Bristol's center lies the Croft, a digital no-man's-land cut off from the surveillance, Big Data dependence, and corporate-sponsored, globally hegemonic aspirations that have overrun the rest of the world. Ten years in, it's become a center of creative counterculture. But it's fraying at the edges, radicalizing from inside. How will it fare when its chief architect, Rushdi Mannan, takes off to meet his boyfriend in New York City―now the apotheosis of the new techno-utopian global metropolis?
AFTER: An act of anonymous cyberterrorism has permanently switched off the Internet. Global trade, travel, and communication have collapsed. The luxuries that characterized modern life are scarce. In the Croft, Mary―who has visions of people presumed dead―is sought out by grieving families seeking connections to lost ones. But does Mary have a gift or is she just hustling to stay alive? Like Grids, who runs the Croft's black market like personal turf. Or like Tyrone, who hoards music (culled from cassettes, the only medium to survive the crash) and tattered sneakers like treasure.
The world of Infinite Detail is a small step shy of our own: utterly dependent on technology, constantly brokering autonomy and privacy for comfort and convenience. With Infinite Detail, Tim Maughan makes the hitherto-unimaginable come true: the End of the Internet, the End of the World as We Know It.
Infinite Detail has been out since this past Tuesday, so get yourself a copy while there's still an internet left to fulfill all your consumerist wants and needs.
Blade Runner 2019 Announced
Huge news on the comics front: Titan Comics, a relatively new imprint of Titan Books, has recently announced in conjunction with Alcon Entertainment that they will be adapting Ridley Scott's magnum opus into a comic series. Not to be confused with Boom! Studios' more-faithful adaptation of Do Androids Dream of Electric Sheep? or the Blade Runner anime that is currently in the works, Blade Runner 2019 will take place during the same time period as its source material but will focus on a female blade runner named Ash (pictured above) and focus on a brand new plot and different characters.
Toting talent such as Blade Runner 2049 screenwriter Michael Green, Titan Comics' latest effort displays more ambition than many of their other series, which are typically tie-in comics, continuations of popular video games, movies (including Stieg Larsson's Millennium), and television series. However, they have owned the rights to countercultural icon Tank Girl since 2008, so if you'll indulge some speculation, the chances of this becoming the graphic novel equivalent of Blade Runner's novelized sequels is… Well, it's still there, but regardless, but we have faith that this could be another chance to tell stories like the animated short Blackout 2022, with potential for noir tropes, retrofuturistic fashion and tech, and tongue-in-cheek self-awareness. After all, you don't add 2019 to a comic released in 2019 that clearly doesn't take place in this reality's 2019 without at least taking a peek behind the fourth wall. Whatever the case, you can rest assured this is going on our reading list, so stay tuned.
Video Games
Cyberpunk 2077—Playstation's Interview with the Dev Team
Narrated by none other than Doug Cockle, the voice of Geralt of Rivia himself, this new video takes fans behind the scenes to learn a bit about the development process from the team CD Projekt Red. Although not a deep dive, it did share some interesting facts about their creative process, such as how important it was for the team to release the videogame footage to get confirmation from the fans that they were on the right track. The video also talks about design challenges that came with being able to use a car to get around in Night City, the shift to first person perspective, and the fully customizable feature of the characters which is a big difference from The Witcher 3. Still no release date yet, but us here at the hype mill are still as excited as ever.
VirtuaVerse Announced
Taking place in a future that blends retrofuturistic cyberpunk with modern science fiction concepts, the new point-and-click adventure game currently being developed by Theta Division looks like one hell of a ride. Sporting cyberpunk iconography down to the nano-augmented marrow, VirtuaVerse's society is built around an augmented reality network designed by a data-mining AI overlord that seemingly has control over what all of its denizens see through ocular implants–that is, save for the player character, Nathan, who wears an augmented reality headset and is capable of seeing reality for what it is. After Nathan's girlfriend Jay, an AR graffiti artist, goes missing, Nathan finds himself sucked into a world of technomancers, hackers, virtual reality, and "digital archaeology". We're very much looking forward to what that means.
No release date has been set yet, unfortunately, but it looks like VirtuaVerse is anticipated for release on PC, Mac, and Linux. Stay frosty–we'll be sure to keep our AR-implanted eyes on this one.
Hypnospace Outlaw
Longtime readers may remember us covering the overview for the vaporwave-cyberpunk head trip that is Hypnospace Outlaw. Developed by Jay Tholen (aka Tendershoot), Michael Lasch, and ThatWhichIsMedia, Hypnospace Outlaw puts you in the shoes of an Enforcer working for the Hypnospace Patrol Department–the official title for a moderator on the early 1990s' most aesthetically-displeasing vision of the internet. Rest assured that hijinks in the vein of Jazzpunk's style will undoubtedly ensue. Hypnospace Outlaw was released on Steam on March 12th and is available for PC, Mac, and Linux, so strap on your Hypnospace Headband™ and dive into the zany future of the internet superhighway today!
Ubermosh Vol. 7
Fans of Walter Machado's bullet hell hack-and-slasher series, rejoice and prepare your offerings to the great spectacle that is UBERMOSH. Of course, if you're familiar with the series, you likely already know that the game was released on early access at the end of February. There isn't much to explain about the game itself–taking place in a distant future in which techno-priests prove their faith by genociding as many enemies as possible in 90-second matches, Ubermosh Vol. 7 brings back its brutal arcade murder sprees and industrial first-wave cyberpunk visuals. Unfortunately, you can't buy that for a dollar just yet, but Ubermosh 1-6 have been priced down on Steam. You can find each game here.
7th Sector
As of March 5th, indie dev Sergey Noskov has made available a platformer called 7th Sector. The trailer above is pretty cryptic and the details about the game are pretty sparse, but it would appear that the player is in the role of a rogue AI of some kind, delving more and more deeply into a cyberpunk cityscape by transferring consciousness between drones in what appears to be side-scrolling puzzle solving similar to that in Playdead's works. Most impressively on display is the game's design, rendering gorgeous, immersive environments. If you want a slice of this pie, pick it up here.
Blade Symphony: Now Free to Play on Steam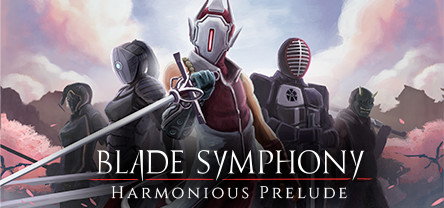 If you're a fan of PS2-era swordfighting games, today's your lucky day. Puny Human Games, the minds behind open-source arena shooter Dystopia, have recently opted to slash the price of their cyberpunk fighter down to the press of a button. Perhaps this is due to the game's thinning community, or a recent update interfering with its mechanics, resulting in a deluge of bad reviews. But don't let that put you off–despite the game's current state, when in working order it's pretty fun. After all, how can you pass up the opportunity to play as a cyborg ninja or fencing murderbot on the streets of a neon Asian metropolis? If this feels like something in your wheelhouse, you can download it here.
Notice a cyberpunk story we missed this week? Let us know down below or on social media.
Some of the links included in this article are Amazon affiliate links. If you would like to purchase these items, consider using the links provided and help support Neon Dystopia.