Fresh off the digital presses (with only a hint of radiation), we bring you the latest in Last Week in Cyberpunk for all your weekly cyberpunk needs. This week we got a fresh cast for Altered Carbon, the possibility of further Alita flicks, and enough reading to keep you busy this week.
Cyberpunk Reality
China Uses DNA to Track Non-Conforming Uighurs with American Help
China is reported to be enacting a vast campaign of surveillance and oppression to make the country's Uighurs, a predominantly Muslim ethnic group, more subservient to the Communist Party. To do so, they have detained up to a million people in what China is calling "re-education" camps. To help them keep track of the proper Uighurs, they are apparently giving "free health checks" to register their DNA and obtain blood samples. After they add these samples to a massive database, they can then chase down any Uighurs who resist conforming to their campaign. Thermo Fisher, a company based in Massachusetts, had been helping the Chinese police with their DNA-registering capabilities, along with collaborations with Kenneth Kidd, a prominent Yale University geneticist. On Wednesday, Thermo Fisher said that it was unaware how its help was being used, and will now cut ties with China. Dr. Kidd also said he was unaware of how his material was being used. China, of course, has denied all of these accusations.
To learn more about this scary development of DNA-tracking without consent and re-education camps of the Uighurs, you can read this excellent in-depth article from the New York Times.
Cyberpunk Media
Movies / TV Shows
Altered Carbon Season 2 Update: New Casting Release
If you're like us, fellow Cyberpunks, you're itching for any news on the highly successful Altered Carbon live-action adaptation from Netflix. Well, itch no further, as we have a small fix for you. The production team for Altered Carbon just released a teaser on their twitter announcing the new cast for Season 2 from Altered Carbon, which gives us some clues as to what the story will contain. The most important of which is that POE IS COMING BACK! Apparently the AI character was enough of a hit that not even a deletion program could keep him down, but it will be interesting to see how they write in his return. Also returning is Renee Elise Goldsberry as the Envoy rebel leader. Anthony Mackie stars as the new Takeshi Kovacs, but also new is Simone Missick as Trepp, an expert bounty hunter. You may recognize Simone from Luke Cage as detective Misty Knight. The other newcomers are Dina Shihabi as Dig 301, a fellow AI like Poe, Torben Liebrecht as Colonel Ivan Carrera, a leader of the Protectorate forces on the hunt for Kovacs, and James Saito as Tanaseda Hideki, a Yakuza mob boss on Harlan's world.
Check out the surprisingly high production value teaser for the casting release here:
Alita: Battle Angel on Track to Earning Enough for Sequel(s)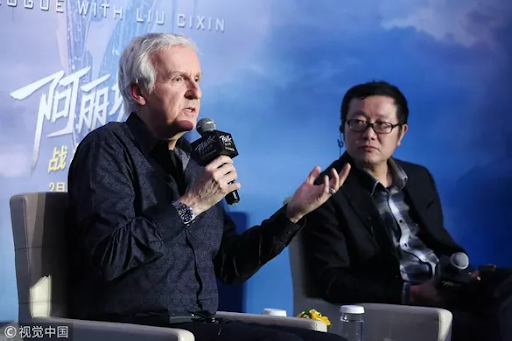 Good news, ladies and gents: it looks like Alita: Battle Angel is on track to making enough of a profit to warrant a sequel or two, based on the most recent box office numbers. Alita: Battle Angel had a budget of $170 million (before advertising) that it needs to make back before it can profit enough to result in sequels. The movie only earned $42 million in the US from its Thursday-to-Monday President's Day weekend run, but apparently the production team was aiming more at Asian markets than domestic markets to make the most profit in their ticket sales. It earned $19.75 million already on its first day in China (including 1M in midnight totals alone) but that points to a debut weekend of $60-$65M. With a total domestic of $48.5M combined with a total of around $110M overseas, that puts Alita: Battle Angel at $178M worldwide, which means it has already broken even. If it can make enough before Captain Marvel releases March 8th, it's on track to making a decent profit, which would mean that there's a good chance we will be able to see those sequels. And that's great news because I would hate to see Alita: Battle Angel leave us hanging on that great cliffhanger.
To find out more on Alita: Battle Angel's progress in the Asian markets, you can read more here.
Comics
DC Comics Tackles Cyberpunk with New High Level Comic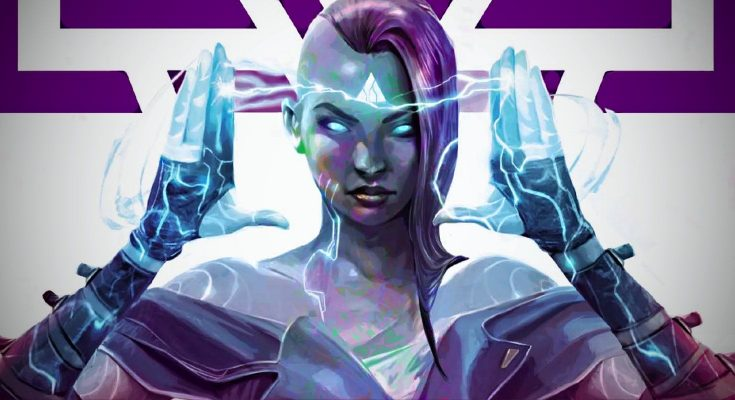 Described as "Blade Runner meets Fallout", High Level is a tale about Thirteen, a local "sewer girl" living in a "post-post-apocalyptic future". The first issue sets the premise of her world before she launches on a quest to reach High Level, a mythical futuristic city. Written by Rob Sheridan, Nine Inch Nails' art director, early reviews for the first volume have been overall positive. High Level promises to explore common themes such as consumerist society and a dystopian future, but also religion, as reaching High Level requires a certain level of faith, and the concept of what happens when history itself is erased in such a dystopian society set centuries in the future. Reminding a bit of Book of Eli but with a cyberpunk twist, early reviews also promise artwork rich in bright neon, retro-futuristic ideas and visuals.
To learn more, check out this news piece with the thoughts of Rob himself here.
Aliens: Rescue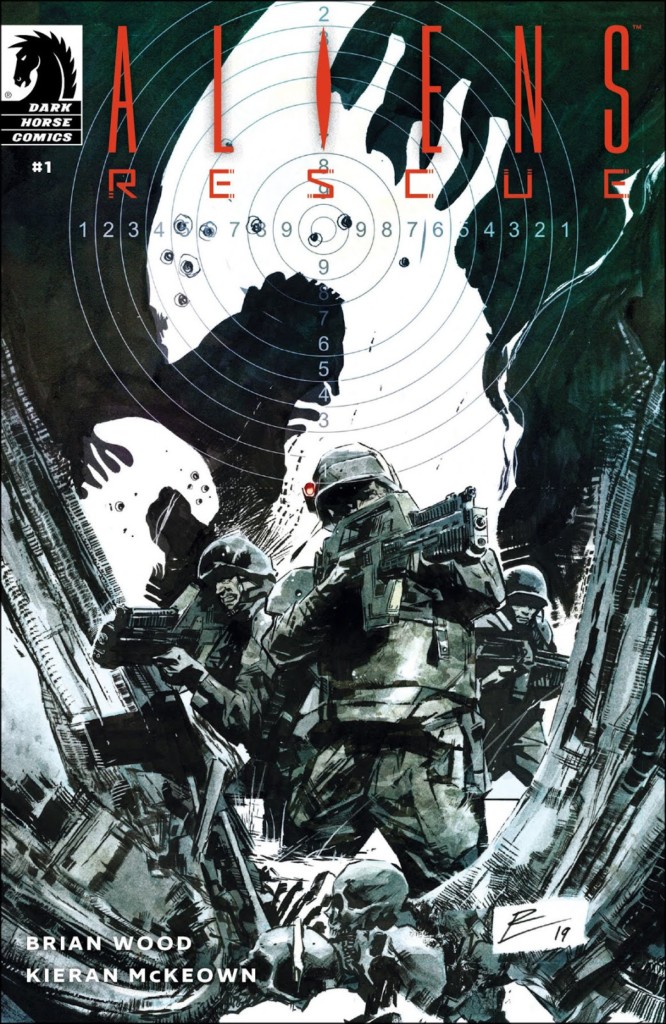 Amidst rumors circulating around a new Alien animated series following Amanda Ripley, daughter of the films' protagonist and lead character in the 2014 game Isolation, Dark Horse Comics has announced plans for a new miniseries called Aliens: Rescue, a sequel to their ongoing limited series, Aliens: Resistance.
Few details about the new series have been made public as of right now, but rest assured that the comic will feature Amanda Ripley and her co-revolutionary Zula Hendricks, though Rescue's plotline will center around Alec Brand, a Colonial Marine. The first issue of Aliens: Rescue drops on May 22nd, which you'll be able to pick up in a comic book store near you.
Books
Broken Stars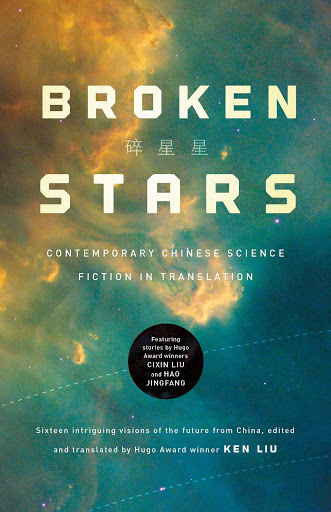 As it turns out, there's a growing market for Chinese sci-fi. The second anthology in an unprecedented series released by Tor Books, Broken Stars is a collection of short, speculative science fiction stories written by authors hailing from China. Translated and edited by Ken Liu, Broken Stars' subject material and genres vary, but it's nearly impossible to write spec-lit nowadays without tossing a dash of cyberpunk in there somewhere.
Here are sixteen short stories from China's groundbreaking SFF writers, edited and translated by award-winning author Ken Liu.

Including 'Moonlight' by Cixin Liu and 'The New Year Train' by Hao Jingfang – both Hugo award-winners – this anthology features stories firmly entrenched in subgenres familiar to Western SFF readers such as hard SF, cyberpunk, science fantasy, and space opera, while also including stories that showcase deeper ties to Chinese culture: alternative Chinese history, chuanyue time travel and satire with historical and contemporary allusions that are likely unfamiliar to Western readers.

In addition, three essays explore the history and rise of Chinese SFF publishing, contemporary Chinese fandom, and how the growing interest in Chinese SFF has impacted writers who had long laboured in obscurity.

By turns dazzling, melancholy and thought-provoking, Broken Stars celebrates the vibrancy and diversity of SFF voices emerging from China and transforming the Western literary landscape.
Sound promising? You can get yourself a copy here.
Early Riser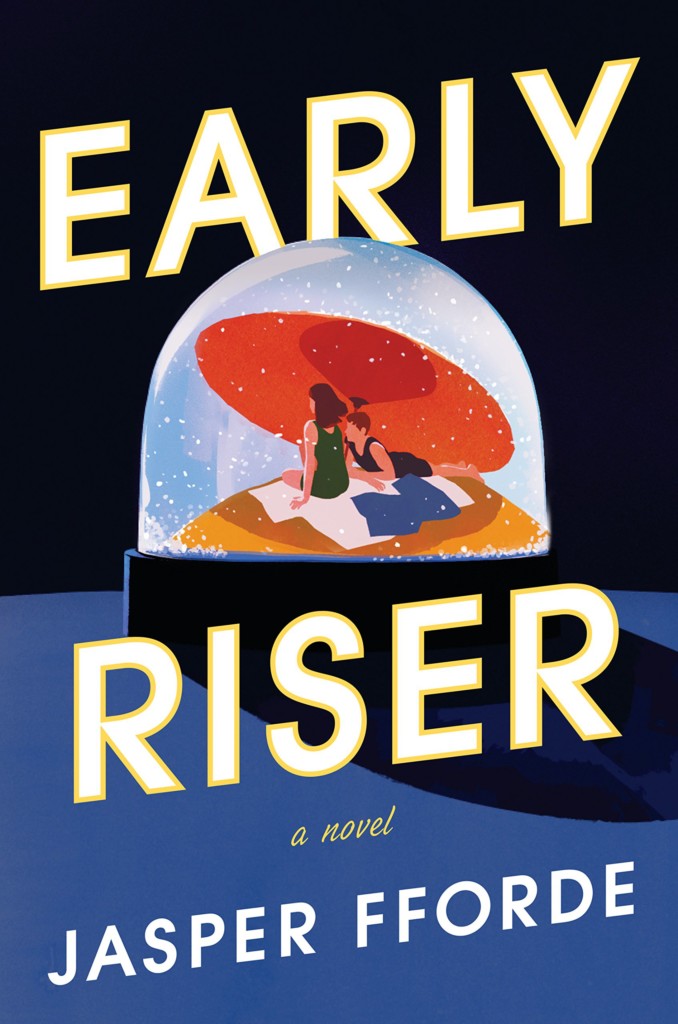 Released on February 12th, Jasper Fforde's Early Riser may have slipped past us but the description reads like Philip K. Dick at his best:
Every Winter, the human population hibernates.
During those bitterly cold four months, the nation is a snow-draped landscape of desolate loneliness, devoid of human activity.
Well, not quite.
Your name is Charlie Worthing and it's your first season with the Winter Consuls, the committed but mildly unhinged group of misfits who are responsible for ensuring the hibernatory safe passage of the sleeping masses.
You are investigating an outbreak of viral dreams which you dismiss as nonsense; nothing more than a quirky artefact born of the sleeping mind.
When the dreams start to kill people, it's unsettling.
When you get the dreams too, it's weird.
When they start to come true, you begin to doubt your sanity.
But teasing truth from the Winter is never easy: You have to avoid the Villains and their penchant for murder, kidnapping and stamp collecting; ensure you aren't eaten by Nightwalkers, whose thirst for human flesh can only be satisfied by comfort food; and sidestep the increasingly less-than-mythical WinterVolk.
But so long as you remember to wrap up warmly, you'll be fine.
Want to get in on this New Wave Sci-Fi-inspired thriller that sounds like a cross between Second Variety and John Dies at the End? Snag yourself a copy now.
Pat Cadigan's Alita: Battle Angel – Iron City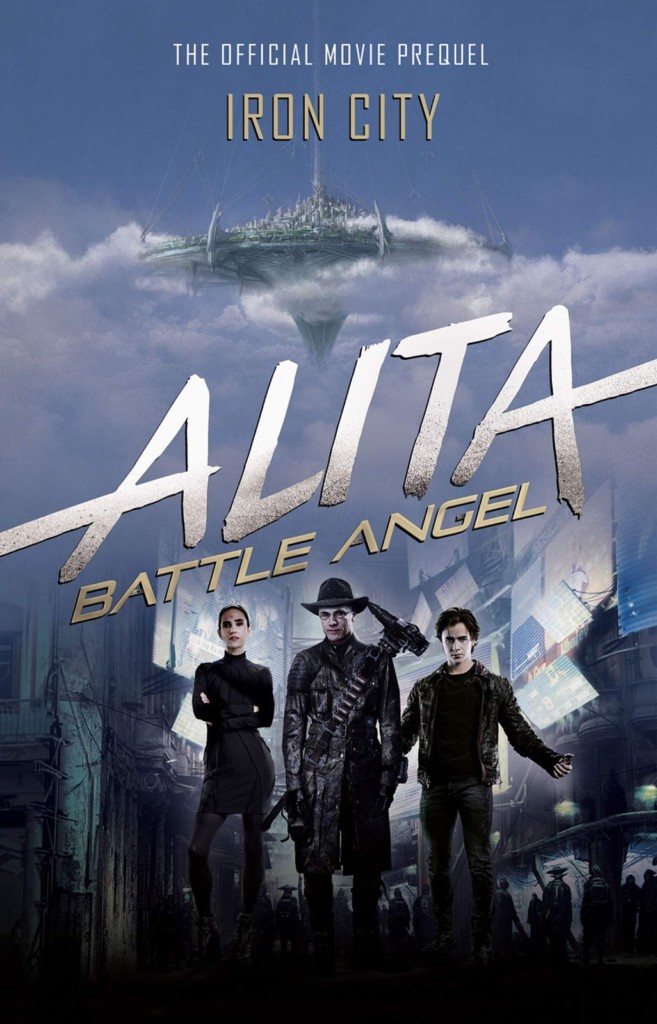 Normally, novelized adaptations of popular films would fly under our radar, as the quality is typically less than spectacular and rarely enhances a filmgoing experience. However, seeing as Alita: Battle Angel's novelization acts as a prequel of sorts to the film and was written by feminist cyberpunk pioneer Pat Cadigan, this is something that is definitely worthy of note.
A long time ago there was the Great War. The reasons for the war have been lost to time. On the shattered surface of the Earth, there is a metropolis that lives amidst the garbage thrown down from the inhabitants of a sky city floating above it. Welcome to Iron City.
A lonely doctor specialising in cyborg repair, Ido, is doing his best to help the citizens of Iron City. But Ido has a double life, another persona born from the pieces of his broken heart.
Hugo, a young man surviving on a life of crime, spots the ultimate steal: an object that will unearth secrets from his own past.
And Vector, the most powerful businessman in the city, has his sights set on a new technology that will change the future of Iron City forever…
The novel was published on February 19th through Titan Books, so if you're jonesin' for some more cyborg fighting action, you can get the book in your choice of format here.
Short Films
XYZ: From Fire to Dust
From filmmaker K-Michel Parandi (aka User Redflyingfox) comes a new short film about 3D-printed humans fighting for their freedom. The description is as follows:
From the director of "From the Future With Love," in the future there is a highly regulated process for "printing" human-like organisms, whom then remain under their owner's control in perpetuity. These "angels" are incredibly valuable, but the constricted supply gives rise, as always, to a black market. We follow the Noo, a trio of 3 identical angels whom share a hive consciousness, as they attempt to extricate themselves out from under the control of the corrupt police officer whom has illegally created them, and secure official status for their existence.
Combining stylish visuals, near-future dystopia, and gritty Southland neo-noir elements, XYZ serves as a proof-of-concept piece that it would appear Parandi would like to expand into a series. So, if you'd like to see more, keep your fingers crossed–we'll be sure to be here when more news on Parandi's series drops.
Video Games
Technobabylon: Birthright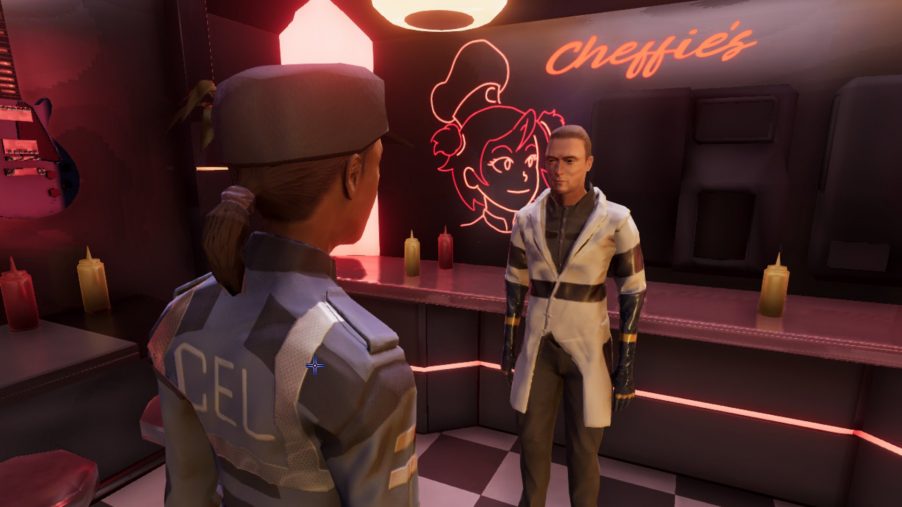 If you're a fan of Wadjet Eye Games, the minds behind classic-style adventure games Primordia and Gemini Rue, then we've got exciting news! Looks like developer Technocrat is currently developing a 3D adventure game called Technobabylon: Birthright, which is a sequel to their 2015 cyberpunk adventure, Technobabylon. Developing games in 3D is currently uncharted territory for publisher Wadjet Eye, having only produced games with pixel graphics so far. However, early screenshots for the new game are looking pretty good. Unfortunately, little else is known as of yet, but this is a game to keep your eye on.