The beautiful sound of genetic engineering fills your data streams as we upload a new batch of weekly data packets into your headmeat. In this Last Week in Cyberpunk genetic engineering is indeed going down (who owns it is another matter), some more books to keep your aforementioned headmeats healthy, and a new show on Netflix is going to teach us about the three most important things in life via animation.
Cyberpunk Reality
The Final Version of the EU's Copyright Directive has been Created, Killing European Internet as we Know it if Passed into Law
The EU has concluded its talks and have created the final version of the Copyright Directive, saving the best of the worst for last in this final document. It's been 18 years since the Directive has been overhauled, with previous iterations giving artists and scientists much needed protections: artists were protected from not getting ripped off from entertainment companies, and scientists were allowed to use copyrighted work in their studies or to analyze. Both of these, however, have been defanged to the point of uselessness in favor of corporate exploitation of art and the holding back of science.
Under this directive all online communities, platforms, or service that have existed for more than 3 years and makes €10,000,001 or more a year must ensure that no user posts anything that infringes copyright in any way (so your clever memes would be illegal along with this entire site, whoops). This is, of course, not possible by any stretch of the word and would require companies to spend many a euro in developing automated copyright filters that may not work and may be discriminatory. Plus, any quote or link taken from a news story and put somewhere else must be licensed no matter what, devastating any form of proper news sources.
It's now up to members of the European Parliament to decide whether to vote on this hot mess or not. Good luck trying to form a campaign around this stellar idea, it being hated by small business and even human rights groups an all. Time will tell how this will end, but if you aren't a big fan of this and you live in Europe hit up this petition to try and stop this madness here.
Predictive Policing: The Path to a Biased Police State
In a recent article from Boing Boing by co-editor Cory Doctorow, the flaws in recent technological developments related to law enforcement have been called out. Predictive policing, the hot new trend among bootlickers, is based around plugging criminal activity into an evolving algorithm that ideally would be able to accurately predict when and where future crimes are likely to occur, a cruder version of the tech seen in Minority Report and Psycho-Pass. Of course, it might work a lot better if certain police forces weren't, y'know, adhering to the outdated institution of racism and being criminally violent about it.
Due to these biases in the computing process along with the Blue Wall of Silence, experts Rashida Richardson, Jason Schultz, and Kate Crawford assert that this egregious human error will further marginalize minorities living in low-income communities by essentially teaching predictive policing programs to target areas where corrupt law enforcement goes looking for criminal activity, a practice that has fueled the racist policies of the so-called "War on Drugs." This makes the future of our current police state look more like the one anticipated in Dredd than that of Psycho-Pass, but the result is the same: groups of already-oppressed individuals will find no reprieve from an unrelenting system that chooses to make them the "bad guys," compounding withheld rage for fear of the repercussions that will inevitably feed into an unending cycle of violence. But hey, if the computer says the data's right, who's gonna argue?
If you'd like to read Richardson, Schultz, and Crawford's academic paper covering this subject, you can find it here.
Academics vs Mega-Institute: Patent battle over CRISPR rages on
In Orphan Black come to life, the battle over who owns the intellectual property for the most powerful gene-editing technology in existence continues to rage. The main contenders are scientists at UC Berkeley and The Broad Institute, a mega research institute which includes the likes of MIT and Harvard. On Friday of last week, the US Patent and Trademark office issued a "notice of allowance" signaling that it will be issuing a patent requested by UC Berkeley. This cuts to the heart of the ongoing battle over who owns the patent for CRISPR technology.
Although researchers at UC Berkeley first developed the technology and received a patent in 2012, The Broad Institute developed and patented the use of CRISPR in plant and animal cells in 2014. Since then, a protracted, convoluted patent battle has raged on. In 2018, the Patent Office upheld The Broad Institute's patent, but this didn't end or even simplify the battle over who owns the rights to CRISPR. As of 2017, the gene-editing patent landscape contained 80 different patents with CRISPR claims. To make things more complicated, while the US Patent Office has favored The Broad Institute, European patent offices did not, citing a lack of novelty in The Broad Institute's work.
For now, the soon to be issued patent will cover the use of CRISPR-Cas9 in any cellular or non-cellular environment. This means that any company wanting to use CRISPR will likely need to acquire licenses from both The Broad Institute and UC Berkeley. Based on their previous efforts, The Broad Institute is unlikely to take this lying down and the academic vs institute patent battle rages on. Who owns this powerful technology may determine who owns your genes and the ability to change them in the not-too-distant future.
First in Body Gene-Editing a Tentative Success
If you're like me, you're on the edge of your seat waiting for results to start coming in for a number of human gene-editing trials currently underway. While CRISPR is the most notorious, other gene-editing techniques using zinc finger nucleases delivered by a virus may actually prove to be more promising for use in body. The techniques for gene-editing therapies emerging on the market today involve taking stem cells out of a patient, gene-editing them in a controlled lab setting, allowing them to multiply and then replacing the edited stem cells in the patient. This kind of therapy only works if the problem genes are expressed only in stem cells. If the gene of interest isn't primarily expressed in stem cells, therapy would need to be attempted in the human body, a far cry away from the ideal controlled lab setting.
One such daring attempt is being performed by researchers at Sangamo. Eight patients with Hunters syndrome and three patients with Hurlers syndrome are enrolled in a clinical trial are being given the first in-body gene editing. We're finally getting results from the study and so far it looks like the gene-editing therapy is safe and the DNA is functioning properly. It's too early to tell how well the gene-editing therapy works, but the results are promising. The ability to edit genes in-body is a huge step towards the dark gene-editing future we both fear and dream about.
Cyberpunk Media
Movies
Alita Filmmakers Give Young Amputee New Bionic Arms
In a story that gives us cyberpunks here flashbacks to Deus Ex, the producing team at Alita: Battle Angel decided to surprise Tilly Lockey, an advocate for kids with prosthetics, a new set of bionic hands. At only 15 months of age, Tilly contracted a bad case of meningococcal septicemia, a bacterial infection that she could only survive by having both her hands amputated.
Tilly's story is one of a fighting girl and her relation with technology, acceptance, humanity…sound familiar? When she showed up at the Dorchester Hotel, she thought it was only going to be for another photoshoot. Instead, the crew gifted her with a new set of badass bionic arms. In a short clip on twitter you can see her shaking hands with the crew using her new bionic arms, and making fists in a typical Alita fighting fashion.
Because James Cameron is a big fan of Tilly's, he asked them to work with Open Bionics to create a pair of advanced, affordable prosthetic arms. So now when she gets her bionic ocular implants, we know she's on the right track to gritty crime-solving a la Deus Ex.
See all the pictures, clips, and read more about this awesome heart-warming cyberpunk story here.
NSFW animated anthology Love, Death & Robots coming to Netflix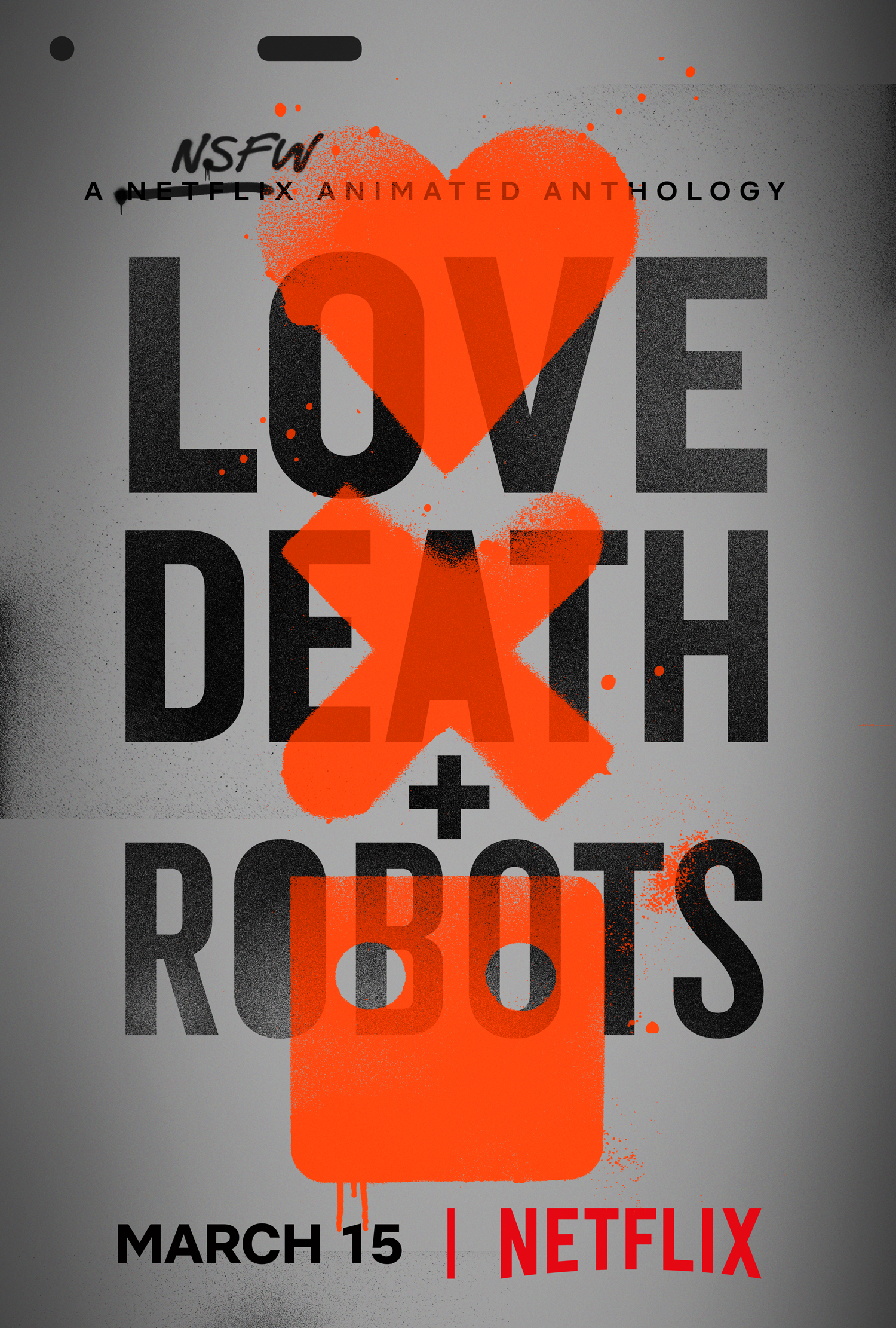 It's being hailed as "the next best thing since the Animatrix," and judging by the cut-up slices of what we can glimpse from the trailer, I believe it. The Animatrix was revolutionary and visionary, an amazing mix of different artists and different views connected by the unifying theme of The Matrix as subject content. Love, Death & Robots looks like it's less thematically connected, but it's taking the animated anthology concept to the next level, and finding the proper home it deserves on Netflix. Coming from Tim Miller (Deadpool, Terminator: Dark Fate) and David Fincher (Mindhunter), the anthology promises "sentient dairy products, werewolf soldiers, robots gone wild, garbage monsters, cyborg bounty hunters, alien spiders and blood-thirsty demons from hell – all converge in 18 NSFW animated stories."
Check out the teaser trailer for yourself and get back to me, because it's that good. Go ahead, I'll wait.
Take a look at the variety of different formats here! Just like in Animatrix, we have 2D and 3D formats in both anime and full CGI. Apparently the full list will include 5-15 minute segments broaching the topics of racism, government, war, free will, and human nature, and provided from filmmakers from Hungary, France, Canada, Korea, and more. The anthology will be made available on Netflix March 15th, so this is the next cyberpunk media content to put on your calendars after seeing Alita: Battle Angel this weekend!
Alita: Battle Angel Slays on V-Day
According to early reports, the just-released Alita: Battle Angel has topped this year's Valentine's Day box office charts, with ticket sales clocking in at $8.7 million, handily beating out simultaneous releases like Happy Death Day 2U and Isn't It Romantic (gee, hard to imagine why), and gunning for The Lego Movie 2's current spot at the top of the charts. Including pre-screenings, Alita is on track to make $36-38M through its opening weekend. Of course, this is only a fraction of the film's budget, which is estimated to be between $165 million and $170 million.
So get out there, punks, and show Alita some love, at least out of respect for the kickass manga and OVA that preceded it–the only thing standing between the film's success and another Blade Runner 2049 situation is us, the fans. And, as it turns out, it's actually pretty faithful to the source material, and there are two potential sequels planned if the film succeeds. But then again, once the corporate execs at Disney gets their coke-dusted mitts on the property, they may choose to sap the series of all creative ambition (so please, you monsters, please sell the rights to a studio that actually gives a shit about something other than money). Whatever the case, Alita: Battle Angel is out here and now–the choice is ultimately yours to experience it.
New Terminator Film Title Announced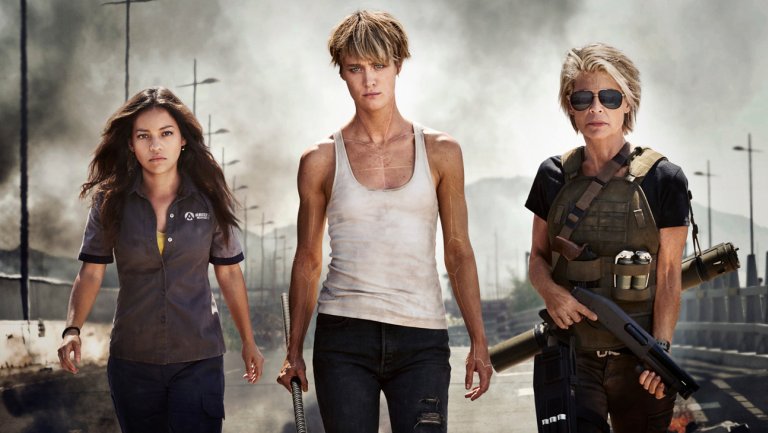 In a follow-up to the behind-the-scenes look at Terminator 6 from a couple weeks back, accomplished producer James Cameron gave this brief statement to joblo.com:
"We're calling it, Terminator: Dark Fate. That's our working title right now."
While it may be a bit on-the-nose, at least the term "working title" gives us hope that between now and the film's expected release date of November 1st a title more nuanced may be inspired. Although, if Cameron's influence dictated Battle Angel Alita's renaming to the slightly clunkier Alita: Battle Angel, perhaps not. Whatever the case, a title's just a title. What lies in store production-wise is more critical, but at this point in time, those details are being kept pretty tightly under wraps.
Also, as a footnote: according to the previously mentioned article, it's rumored that after Cameron finishes producing Terminator: Dark Fate, he'll be continuing his trend of tireless effort on expanding the cyberpunk mythos by collaborating with high tech, low life director Neill Blomkamp on a sequel to Alien, a match made in beautiful, cosmic cyber-hell. Whether or not this has any basis in reality is yet to be seen.
Chimera Strain
Following a classic Frankensteinian plot structure, the first film by Maurice Haeem has just been promoted by the recently-dropped trailer. While info on the film is scarce, it appears to be an independent production following Doctor Quint (played by Henry Ian Cusick of Lost fame) as he searches for the cure for a deadly genetic disease through what appears to be replacing failing organs with animal ones, which is possible through new breakthrough Quint makes in biotech. The trailer suggests that Quint will find the cure for this disease, then apply his research to transcending the limitations of the human body, which is enough for us to slap a Neon Dystopia-certified biopunk stamp of approval on the film, premiering in theaters and on demand March 15th.
Psycho-Pass SS: Case.3 Ad Spot Drops
The latest news in the ongoing release of the Psycho-Pass spinoff trilogy, Sinners of the System, finds that noted cyberpunk-dabbling anime studio Production I.G has released a new ad spot through the official Psycho-Pass website for Case.3: On the Other Side of Love and Hate.
This entry into the series will follow resident badass Shinya Kogami following his flight from a dystopian Tokyo in which privacy is virtually nonexistent and social deviants are locked away as latent criminals. Taking place after the events of the feature film, Case.3 chronicles Kogami's continued radical activism in a war-torn Southeast Asia upon saving a group of refugees from armed guerillas.
Psycho-Pass SS: Case.3 will be released in Japanese theaters on March 8th following the successful debut of Case.1, which premiered in January, and Case.2's release on Friday. No news yet on American release dates yet, unfortunately.
Books
The Test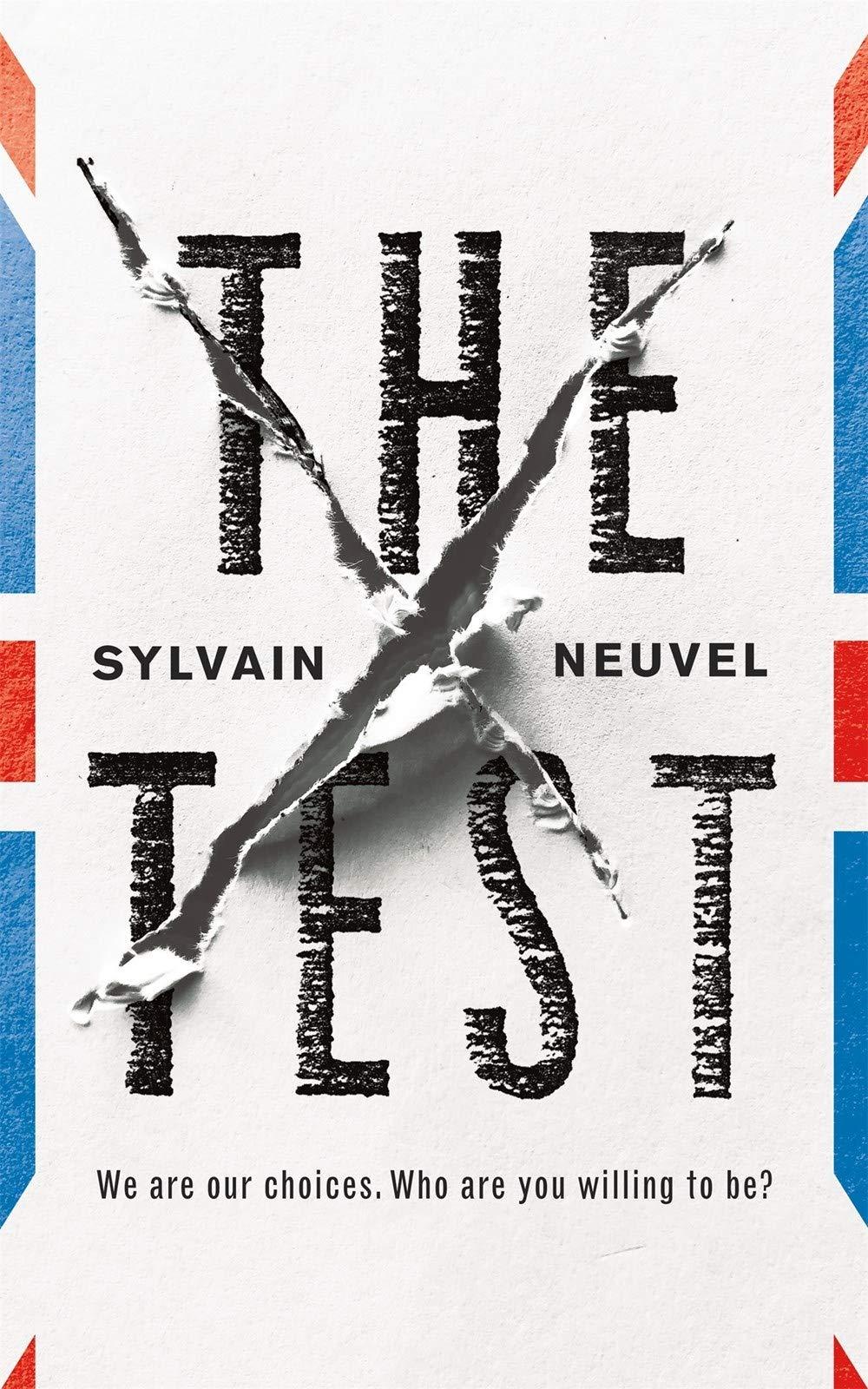 Published on Tuesday through Tor Books, Sylvain Neuvel's newest novel may not be strictly cyberpunk, but the description, while brief, suggests dystopia in the vein of ND favorite Black Mirror and addresses the atrocious state of modern bureaucracy surrounding our world's many refugee crises.
Britain, the not-too-distant future.
Idir is sitting the British Citizenship Test.
He wants his family to belong.
Twenty-five questions to determine their fate. Twenty-five chances to impress.
When the test takes an unexpected and tragic turn, Idir is handed the power of life and death.
How do you value a life when all you have is multiple choice?
You can pick up a physical or digital copy of The Test here.
Video Games
Hyper Jam: Cyberpunk 80's Visuals, Synthwave Soundtracks, and Arcade-style Fun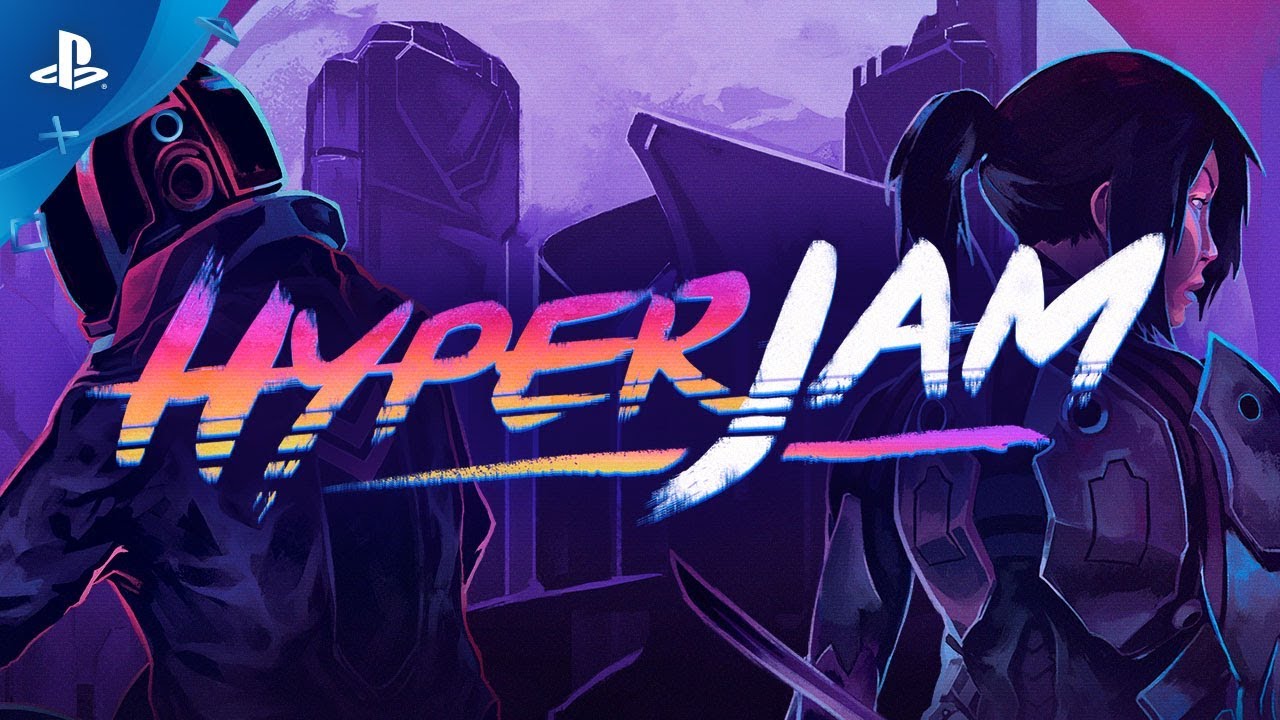 Hyper Jam is the latest cyberpunk entry in the video game field that checks all the boxes for classical cyberpunk video game fun. Bit Dragon offers us a nostalgic 80s style arcade brawler where you can choose from one of four characters: Vance, the suave fixer, Max, a military veteran, Ghost, a mysterious night rider, and Yuki, a killer assassin. Unfortunately, the game only offers 6 different maps, and early reviews of the game have described the characters as somewhat indiscernible from each other in-game. After each short round, players can choose power-ups to use for the next round from a pool of available power-ups, and these can then stack in time. In the brawl itself, some high-powered weapons will randomly spawn in the arena, such as futuristic bows, rocket launchers, and a Halo-esque gravity hammer.
While not usually one for arcade brawlers, the trailer for this video game is what really made me take notice of this game. Not only are the visuals stunning, but synthwave fans may recognize they use Carpenter Brut in their trailer. A quick look on the early reviews on Steam confirm that many players love the 'killer synthwave soundtrack' that plays in the game, which seems to include not only Carpenter Brut but also Dance with the Dead, Meteor, and others.
Check out the game trailer here:
Hyper Jam is now available on Xbox One, PS4, and Steam.
Redo! Now on Early Access
Very exciting news for fans of Blame! and other distant-future cyberpunk properties: indie developer Robson Paiva has just released his debut game, Redo!, on Steam Early Access. In it, players are placed in the shoes of one of the last remaining humans as she searches for another survivor in a post-apocalyptic world plagued by sinister biomachines.
Featuring pixel art and metroidvania-style gameplay in a futuristic world of winding metal-and-concrete corridors, Redo! promises a cyberpunk experience that's familiar but unique. Despite its early access status, reviews confirm that the game is complete. You can get it through Steam right now, or alternatively, through itch.io. Also, if you're a charitable soul that isn't broke off your ass, consider backing Robson Paiva's Patreon–the hard work put into games by indie developers rarely goes adequately rewarded.
Notice a cyberpunk story we missed this week? Let us know down below or on social media.
Some of the links included in this article are Amazon affiliate links. If you would like to purchase these items, consider using the links provided and help support Neon Dystopia.