As we approach Neon Dystopia's 2-year anniversary in November, we're pleased to announce that we've opened our own online store!
You'll find specially commissioned cyberpunk designs from skilled artists across the world on quality t-shirts and posters (different products may come soon!).
Note: Unfortunately for our international fans, the store is currently US-only. This is because of the significant customs duties / taxes that are requested from you on delivery by postal services, so we'd rather not land you with any big bills just to collect the products you've already paid for! If you are still interested, let us know and we may open the store up to international shipping at a later date.

Update: We've now opened the store up to international orders! There may be import fees / taxes, but it's your choice whether you order or not. At least the option is there, right?
The store will help support Neon Dystopia; covering our hosting costs as website traffic continues to increase, allowing us to pay our fantastic writers, commission more articles, and provide us with the opportunity to grow by dedicating more of our time to it, always with the aim of raising the quality of our content.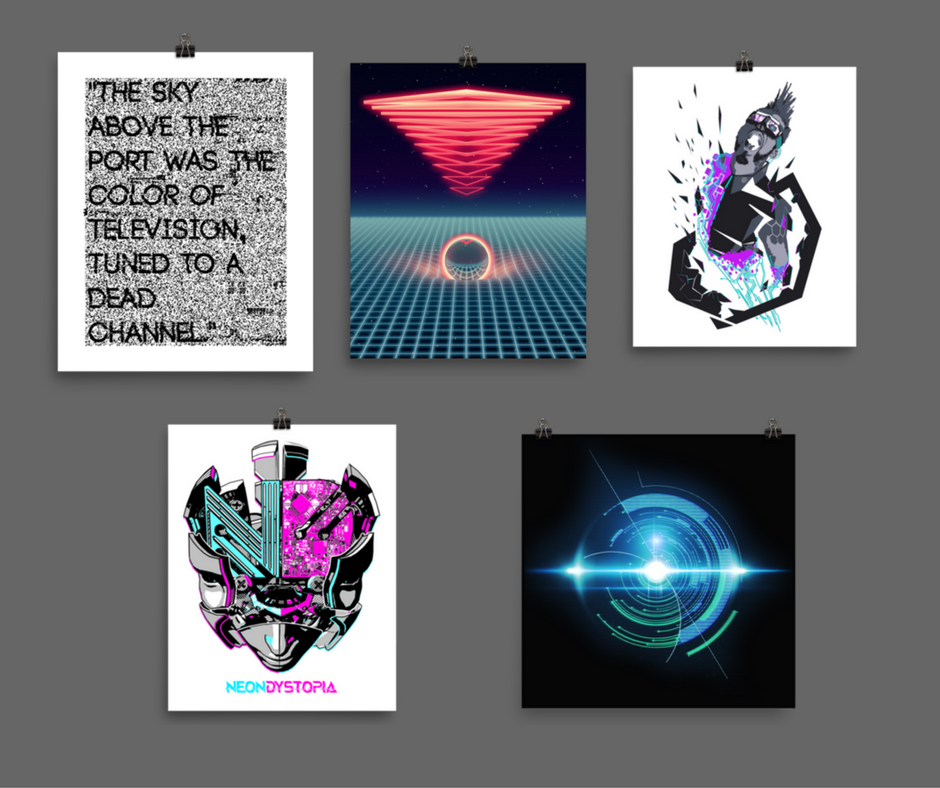 For the store launch, we partnered with designers Davi Augusto, Michael Smith and Tommy Hutcherson (aka Mythical Vigilante) to cover a range of cyberpunk styles. The plan is to continue commissioning bespoke designs as long as fans of Neon Dystopia want them, so if you see an artist or graphic designer that you'd like to see us partner with, let us know on Facebook or Twitter!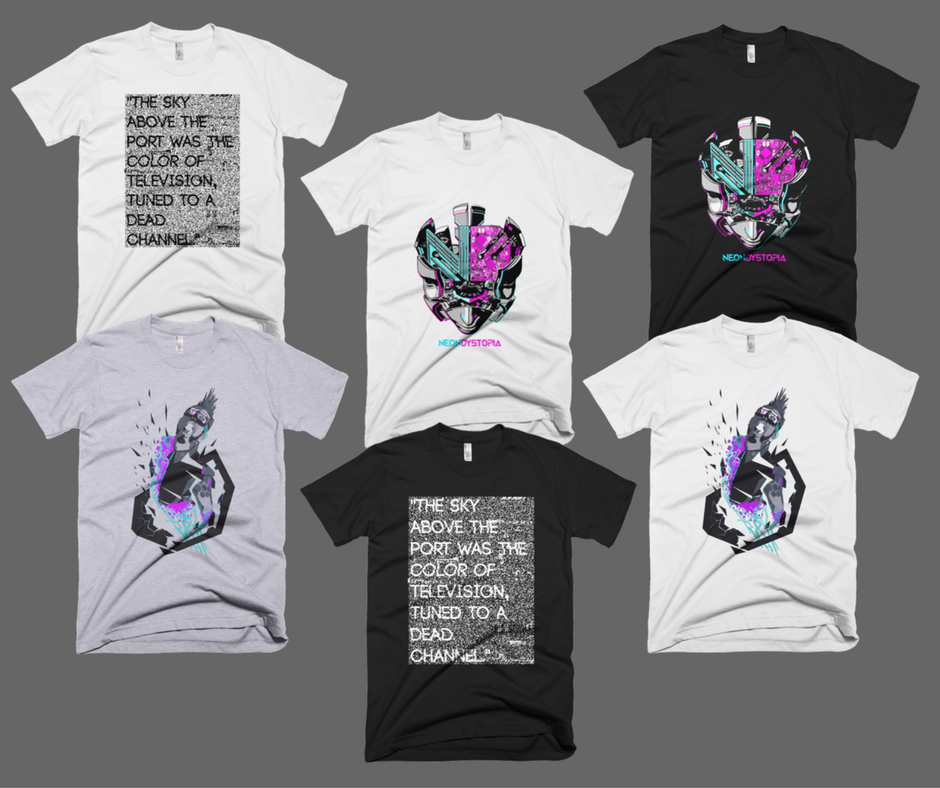 So, what are you waiting for? Check out the store!