In September 2014, Samsung announced its Virtual Reality (VR) headset, the Gear VR.  Unlike the Oculus Rift or some other headsets, it does not contain a built in screen but instead requires a Galaxy Note 4 phone to function as the screen.  Although the so-called "Innovator's Edition" (essentially a hardware dev kit to be used by programmers for prototyping their software in preparation for the launch of the real hardware) was released in the US on December 8th, it is still not available in many countries.
This led Mark Schramm, a VR developer from Australia, to develop the OpenGear; a VR headset compatible with GearVR software and still utilizing the Galaxy Note 4 as the screen.  The main hardware feature is the IMU, used to track the orientation of the headset.  The OpenGear provides this via the STM32F3 board, a development board able to emulate the Oculus DK1 tracking unit.  The primary limitation on the hardware is that the IMU is not able to operate as fast as the IMU in the real GearVR, sometimes resulting in more jitter or lag.  However, the primary purpose of the hardware is quite simply to be a development kit for those who need it to test their software, not replace the Gear VR.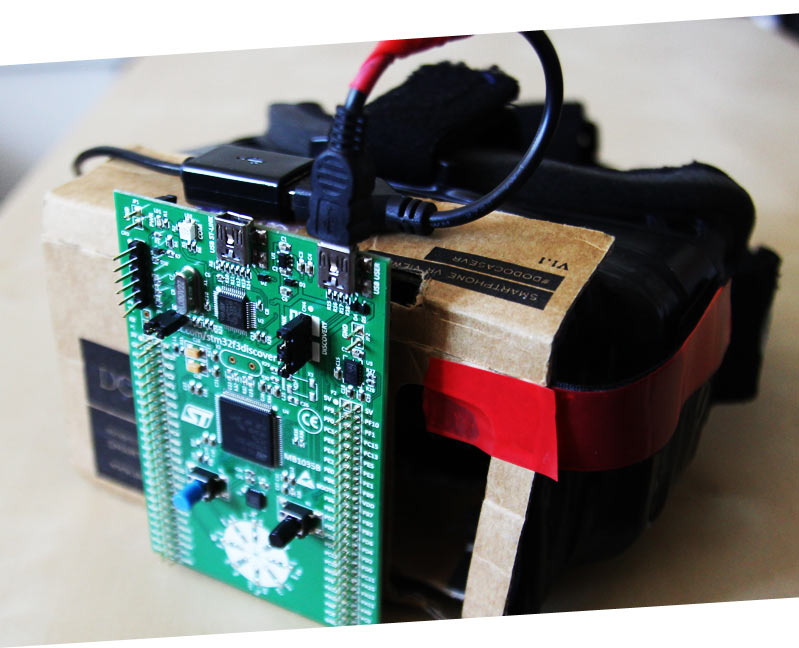 The hardware assembly including goggles and optics can be made out of whatever you wish to use.  The website recommends the popular google cardboard, a simple headset made out of either cardboard or plastic and designed to use smartphones as the screen for the VR headset.
There is already an open source VR headset that has been announced, expected to release a devkit in June – the OSVR.  The OpenGear is not so much a direct competitor to the OSVR or Gear VR as it is a way to hack together a devkit for developers who need it as soon as possible.  The website contains build instructions and offers OpenGear development kits shipped around the world to those who might not be able to buy a Gear VR headset yet.