Super-powered bugs, a future in the stars, and repairing damaged bodies with inventive technologies. News doesn't seem so bad this Friday, so let's take a look at what happened this past week in cyberpunk.
Cyberpunk Reality
Mars as the 51st State
In a recent op-ed for CNN, President Barack Obama made the case for the need for more educational efforts to push students into STEM at earlier ages by promoting the vital role NASA still plays in space discovery, despite budget cuts in recent years. At the Frontiers Conference in Pittsburgh this Thursday, Obama met with private companies and investors interested in taking humans further from home, claiming that with the combined ingenuity of the public and private sector Americans could find themselves as the first Martians by the mid-2030s.
Nerve Response: Implants Provide Paralyzed Man Sensation of Touch
https://www.youtube.com/watch?v=b256s4VmqHg
University of Pittsburgh Medical Center gave Nathan Copeland something he hasn't had since breaking his neck during a car accident more than ten years ago, a sense of touch. Thanks to a combination of four chips implanted in Copelan's brain, he is allowed to "feel" touch through a robotic arm that he can control. This is the first recorded test of a paralyzed patient feeling sensation through a prosthetic.
Silkworm Does Whatever a Spider Can, Thanks to Science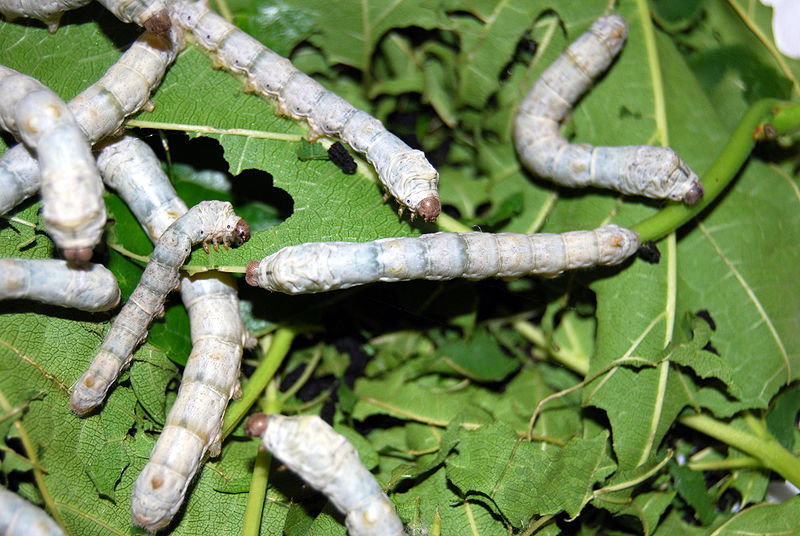 Researchers have beefed up the gossamer strands of silk in these little worms spin by feeding them graphene. Researchers at the Tsinghua University coated mulberry leaves with solutions that introduced 0.2% carbon nanotubes to their diet, resulting in reinforced silk that was
substantially stronger than they would normally produce. This could potentially open the door for more durable fabrics, seamless wearable electronics, and even biodegradable medical implants.
Federal and Local Law Enforcement Tracked Protest Movements Through Social Media
https://www.youtube.com/watch?v=pjZU8KRoezo
Planning to organize your next protest via social media? Expect law enforcement to meet you there. According to a report by the ACLU, data vendor Geofeedia tracked protest movements in Ferguson and Baltimore as recently as this summer, providing law enforcement with messages between protest organizers and location data. In response to the report Facebook, Instagram and Twitter all claim to have removed Geofeedia's access to their platforms to better protect the privacy of their users. Though this is a new revelation of what kinds of vendors have been contracted by police departments, something that's generally kept secret from the public, it should come as no surprise given this is a popular service the company has provided for years now. In this particular case, while Geofeedia was active it provided monitoring services to more than 500 law enforcement agencies across the US.
---
Cyberpunk Tech
Explosions Cause Samsung to Stop Production of Galaxy Note 7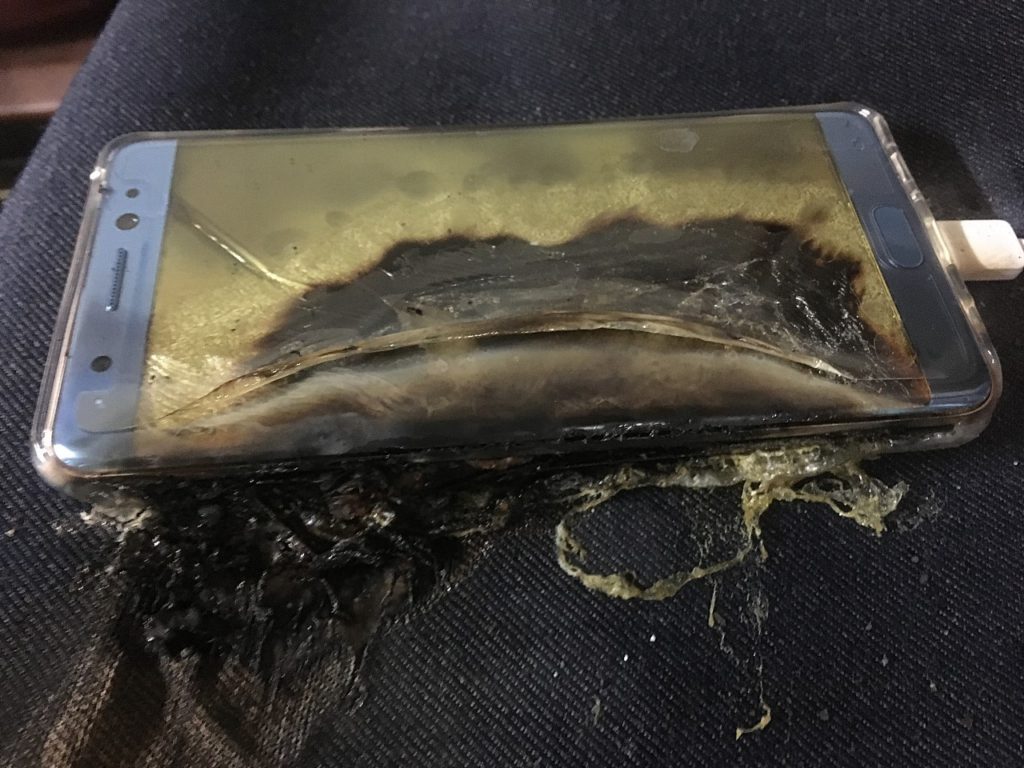 After numerous reports of smoking and even exploding phones, and a recall that failed to weed out defective models, Samsung has officially stopped production and sale of all Galaxy Note 7 smartphones. While Samsung has claimed to have no idea what's exactly to blame for the malfunctions, just today they announced that they will come forward with their own findings in the coming weeks. An estimated $17 billion was lost during the short life of this mobile device.
BMW Goes Smart with Concept Bike
Turning to a neglected market in this future of autonomous vehicles, BMW has unleashed its concept motorcycle that works with its rider. The Motorrad hopes to be smart enough that it will do away with protective gear for its rider, even a helmet, because its systems will be so advanced that the possibility of any kind of collision will be near zero. Granted this is merely the vision BMW has for itself in the next 100 years time, but it's still one hell of a vision.
---
Cyberpunk Movies
Jubillee in Alita: Battle Angel
After making her film debut in X-Men: Apocalypse as one of Wolverine's most notable sidekicks, Jubilation Lee, Lana Condor will be standing alongside Christoph Waltz in James Cameron's adaption of Battle Angel Alita.
---
Cyberpunk TV
Employees do What Ever is Necessary to Protect the Company in New Incorporated Trailer
Syfy fleshes out the narrative of their upcoming cyberpunk thriller Incorporated with a new trailer. We'll all be joining the company on November 30th.
Focus on the Future, Syfy says About 12 Monkeys
The Army of the 12 Monkeys respect no barrier of time when it comes to dooming humanity by determining its future, but now that it's been renewed for a third season network heads over at Syfy promise that season three will place a greater emphasis on Cole's future than in past seasons. Executive producer Terry Matalas said in an interview with EW that season three will get more personal with our heroes, taking them to futures that are more directly correlated with their characters than simply hunting down a mankind-ending superbug.
Netflix Teases 3%
After purchasing the rights to the Brazilian indie series, not much has been made public about 3%, and it seems the mystery is how they're moving forward, if the first teaser is any indication.
---
Cyberpunk Sports
Cybathlon 2016
Athletes of tomorrow competed this past weekend in Kloten, Switzerland in an Olympic challenge like no other. The Cybathlon drew in 60 teams made up of corporations and institutions in fields related to prosthesis development and human-to-machine interfacing. Competitors with varying physical and cognitive disabilities were outfitted with the highest-grade prosthesis and set to compete with one another in a variety of competitions that tested assistive technologies.
Saw something in cyberpunk news that we missed? Let us know in the comments below or on social media.