You may have heard of AdBlock; its a plugin that runs in your computer's web browser to keep ads from appearing while you browse the internet. Cool, right? Well, a group of students composed of Reed Rosenbluth, Jonathan Dubin, Tom Catullo, and Alex Crits-Christoph just took it to the next level in Penn Winter Apps 2015, a college hackathon. Meet Brand Killer; AdBlock for real life.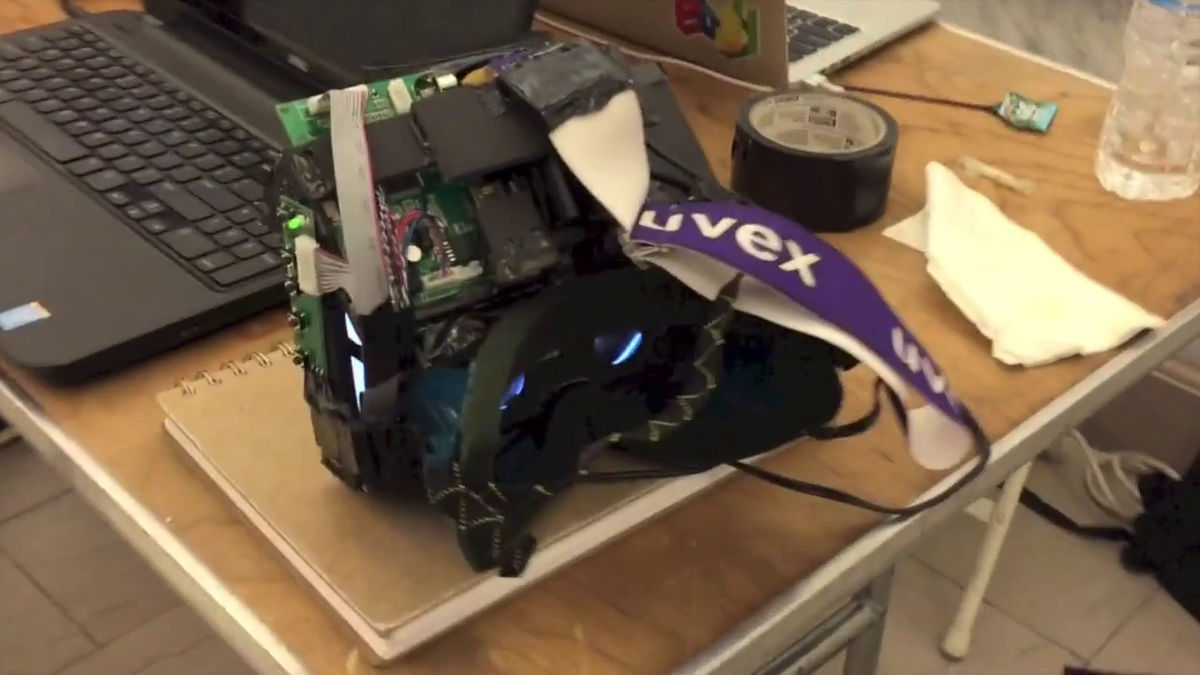 It doesn't look like much. Brand Killer is a bulky VR headset which has cameras to image the surrounding environment and a screen where it is displayed in 3D to the user. However, it's also running an OpenCV image processing application comparing the video frames it receives to a database of logos. When it gets a match it blurs out an area around the logo, effectively blocking the ad. See for yourself!
Sure, it's fairly crude, but its also a prototype built by college students in 36 hours.  It's not meant to compete with the Oculus Rift. It's meant to show how technology can circumvent annoyances that we'd usually have to put up with.
We live in a world where ads are ubiquitous, and consumers are numb to the influence of advertisements everywhere.  They line the streets.  They cover our products.  They play at increased volume on our TVs.  And by now, we're so used to being smothered by varying levels of coercion to consume that we don't even notice it most of the time.
But what if, instead, every time an ad played or a brand label came into view it was blurred out and labeled clearly as an attempt to get you to buy?  Would we consume less?  Perhaps be less likely to be swayed by familiar logos?  Would we be frustrated by the difficulty of locating products we trust?  It's an intriguing question, and one that I would like to see explored.
As a piece of technology and even a social experiment, it is certainly thought-provoking.  What do you think the world would be like without ads?