This week in cyberpunk we saw movies of the future made the low-tech way, a vision of tomorrow from our would-be technocrat, and an assassination that has some laughing out loud. Let's see what happened this last week in cyberpunk.
Cyberpunk Reality
North Korean Leader's Brother Dies at the Hand of the 'LOL Assassin'
In Malaysia, Kim Jong-nam, half-brother of Kim Jong-un and North Korean defector, was killed in an alleged assassination carried out by two women using a chemical spray. Kim Jong-nam was preparing to travel under an alias from Kuala Lumpur to Macau where the women had assaulted him. South Korean intelligence has identified Kim Jong-nam as officials in Malaysia have requested DNA samples from the rest of the family before making any confirmation official on their end.
Another aspect of this political tale of murder that's captured the attention of the internet is the identification of one of the killers. Dubbed the "LOL Assassin" by some for the t-shirt she wore during the attack, Tito Karnavian, 25, claimed she'd been duped and thought she was playing a prank on Kim Jong-nam for a hidden-camera TV show.
According to Indonesian national police, Karnavian had pulled pranks on three or four other men before targeting Kim Jong-nam, unaware that the water she'd been spraying in the faces of her pranking victims had been switched with a deadly chemical mixture. She had no idea she had been running around with foreign state actors.
Though police have also arrested Karnavian's boyfriend for his role in the assassination and are hunting for other suspects, the internet would not be deterred from its main goal.
Within hours of the assassination hitting the international news circuit, a version of the LOL shirt was made available online by a Chinese-based clothing company. A Stand Alone Complex if ever there was one.
Zuckerberg's Declaration of Power is Complete with Manifesto
Mark Zuckerberg has released a manifesto laying out a road map of the future with him and his business ventures at the forefront. In the approximate 6,000 word pledge to better the world, the Facebook billionaire waxes poetic about the unlimited application of AI and how it can potentially reduce our woes significantly. But there seems to be some ideological differences between the original manifesto released to the press and the one Zuckerberg is now offering visitors to his social network.
Thanks to some screencapping and investigating, Mashable noticed a portion of the manifesto that points to Zuckerberg's disinterest in protecting privacy for the sake of potential security despite praising the importance of end-to-end encryption. The line "The long term promise of AI is that in addition to identifying risks more quickly and accurately than would have already happened, it may also identify risks that nobody would have flagged at all — including terrorists planning attacks using private channels" is no longer in Zuckerberg's manifesto.
A little early for doublespeak considering he doesn't hold public office yet.
Police Bodycams Powered by AI Coming Soon
A tech update straight out of APB, Taser, the people behind the ubiquitous stun guns, has announced that they're taking police body cams to the next logical step, making them "smart." By applying a learning algorithm, Taser promises that its in-house AI division will provide products exclusively to law enforcement, making automation a design feature. Among the main promises of their new technologies, wearers will be able to identify people and objects in real time or in review with the use of their body cams alone.
Yahoo Accounts Breached Again (Yes, Again)
In their latest security update, Yahoo, the email of choice for people living under a rock, quietly told users that their accounts may have been breached in yet another attack. As with the attacks that took place between 2013 and 2014, these new breaches, between 2015 and 2016, seem to be the work of "state-sponsored" actors. Information that was accessed included email addresses, birth dates, and answers to security questions.
Seriously, use something different if you're still on Yahoo for some reason. Anything is better at this point.
---
Cyberpunk Movies
Live Action Ghost in the Shell Coming to Theaters Before Release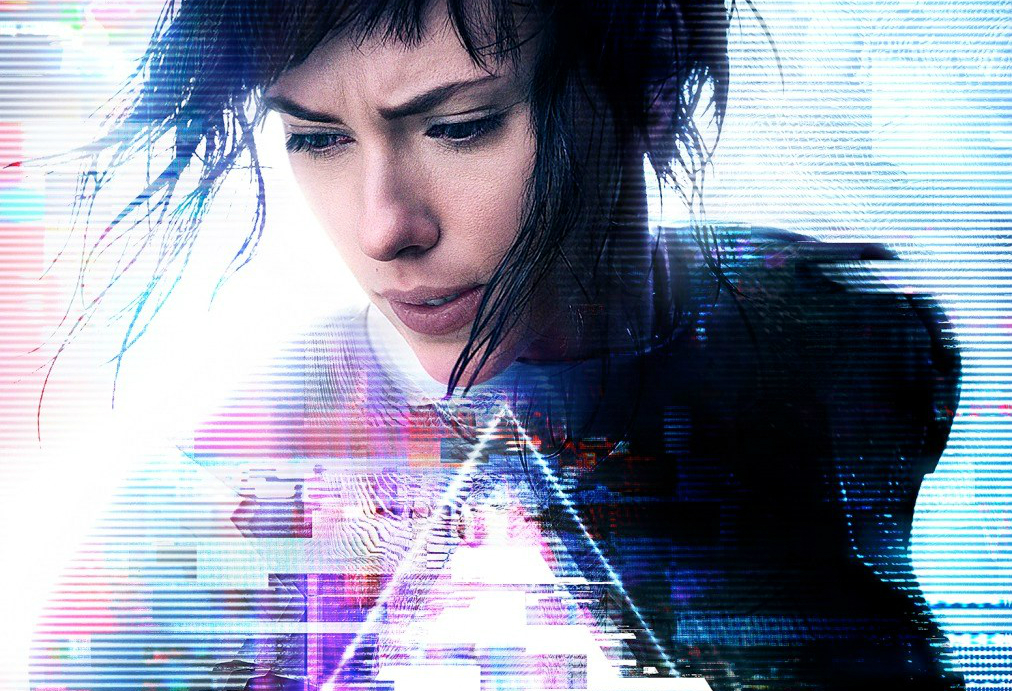 If you're one of the people excited for the live-action Hollywood adaptation of the Ghost in the Shell series, you may not have as long to wait to see it as you were anticipating.
Paramount and Dreamworks are showing off their cyberpunk action movie at select IMAX locations in the US and Canada on February 28th. Those headed to AMC City Walk in Los Angeles and AMC Loews Lincoln Square in New York will also get a chance to see some of the props from the movie in a behind-the-scenes look.
To check if your city is on the list and reserve your exclusive passes, head on over here.
For the rest of us, Ghost in the Shell premiers on March 31, 2017.
The Purge 4 Gets Release Date
Since you can't get enough of politics and elections producers and studios have been paying attention and are serving up your government-based horrors in movie form. Following the political slant of The Purge 3: Election Year, people can watch the rich eat the poor in The Purge 4 on July 4, 2018.
Blade Runner 2049 Goes Practical When it Comes to Effects
It's been a long time since Deckard ran around 2019 Los Angeles. With all the development in techniques and technology for filmmaking one would expect Blade Runner 2049 to be a CGI bonanza with the whole thing shot on a lot with green screens draped over everything. But it seems that won't be the case.
In a recent interview where he remarked on the pressure associated with making a successor to a visionary classic, director Denis Villeneuve said that he was "very old school" when it came to technique, going on to say that he hates "green screens. It sucks out all my energy. I get depressed. I have an admiration for directors who can work with that on a daily basis. For Blade Runner, we tried our best to do as much as possible in-camera, building everything."
---
Cyberpunk Television
Back From the Past, It's Samurai Jack
Cut down in the past by a cruel demon, and tossed into a cold dystopic future, Samurai Jack hunts down the evil Aku in and release his tyrannical grip on the world. And now Jack finally has his chance to do just that back!
It was a critical success for Cartoon Network and developed a cult following since it's cancellation in 2004. Without a proper ending, creator Gendy Tartakovsky is finally bringing back this spiritual adaptation of Frank Miller's Ronin for a final season.
Fans can expect Jack to be back on March 11, 2017.
That seems to covers it. If you see a link we missed, put it in the comments below.