This week in the cyberpunk dystopia that is 2017, there is ample cybernetic implants at play, the surveillance state is alive and well, and the foundations of democracy are under threat. Hopefully, Akira, Battle Angel Alita, Judge Dredd are enough to keep ennui at bay.
Cyberpunk Reality
Implant Used Against Owner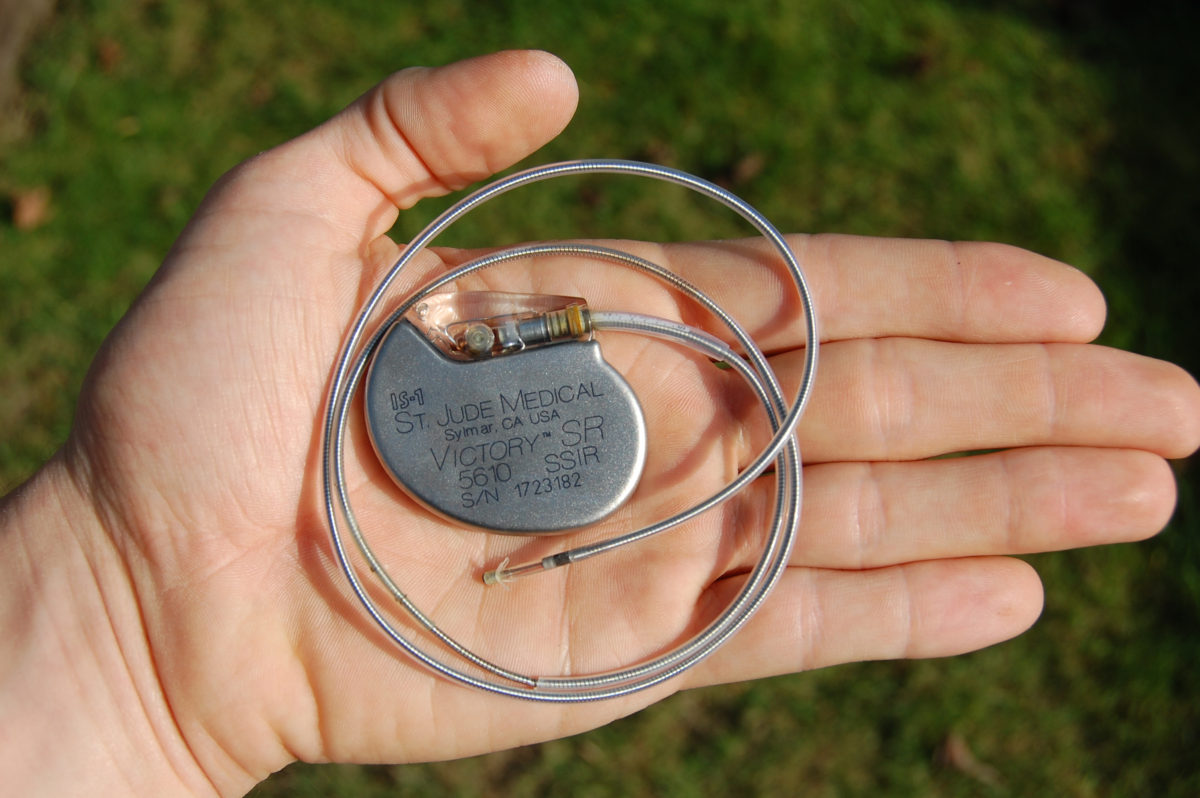 In a fascinating case, Ross Compton has been charged with arson and insurance fraud for burning down his own home. In addition to gasoline found on his clothes, suspicious burn patterns, and an inconsistent story Compton's pacemaker, used to control an irregular heart rate, has had its data retrieved via a warrant to show his heart rate before, during, and after the fire. The Electronic Frontier Foundation has challenged the use of pacemaker data saying:
"We as a society value our rights to maintain privacy over personal and medical information, and compelling citizens to turn over protected health data to law enforcement erodes those rights."
Biohacker Endeavours to Become Sexual Cyborg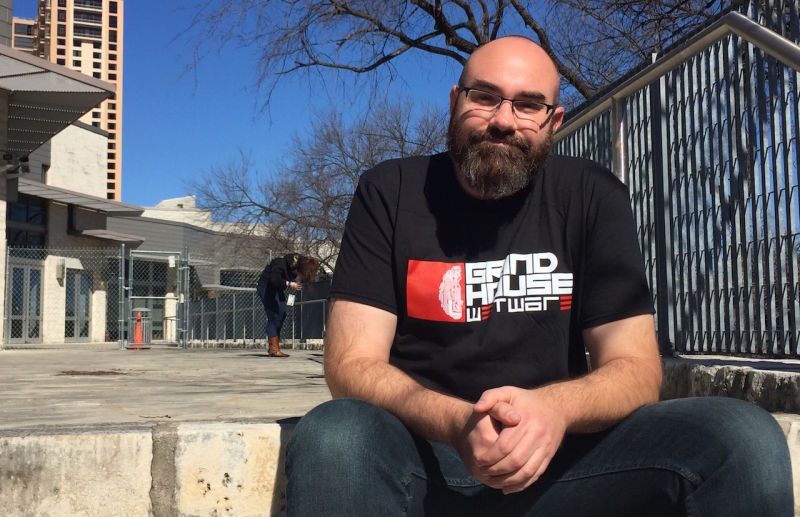 Rich Lee, previously known for implanting magnets in his ears to achieve implanted headphones, is now working on a device to turn his penis into a cybernetic vibrator. His attempts thus far have been unsuccessful, but he remains undeterred. Lee brings a new definition to Grinder, within the Grinder (biohacker) community. You can read a full-length feature on Lee and his cybernetic adventure over at io9.
Criminalization of Peaceful Protest?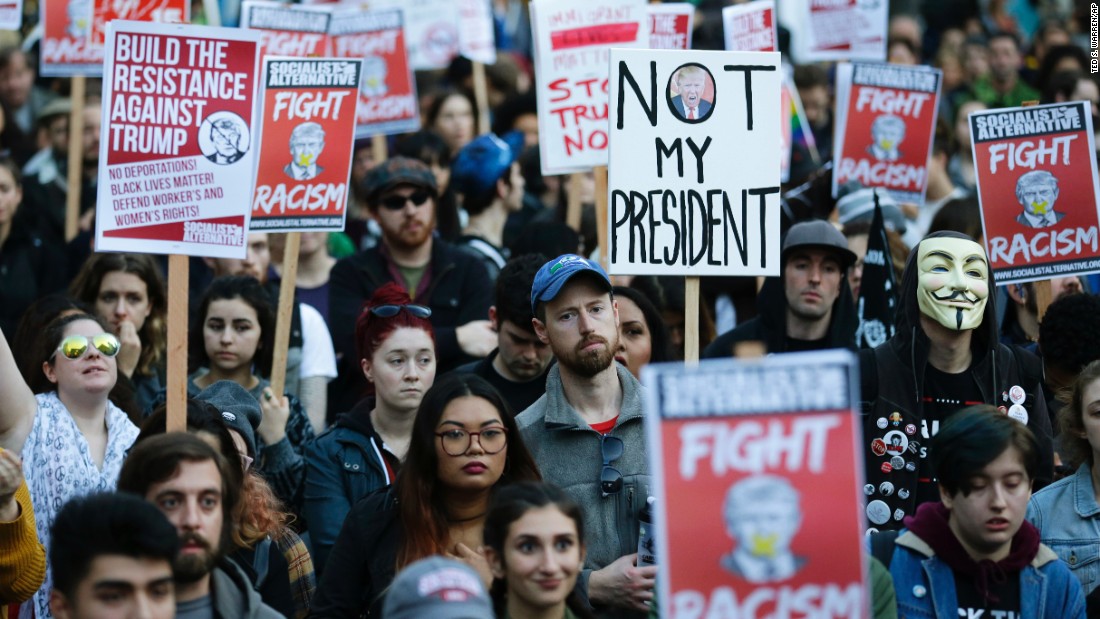 Eight states in the US have put forth legislation to criminalize peaceful protest in the wake of the massive protests that followed the election of Donald Trump. According to The Intercept, this legislation includes making environmental protesting, like the Dakota Access Pipeline protests, a felony and allowing drivers to kill protesters in the street scot-free as long as it was "accidental." This kind of legislation being brought all across the country undermines the foundation of democracy.
Anonymous Hacker's First Hack Takes Down 20% of Dark Net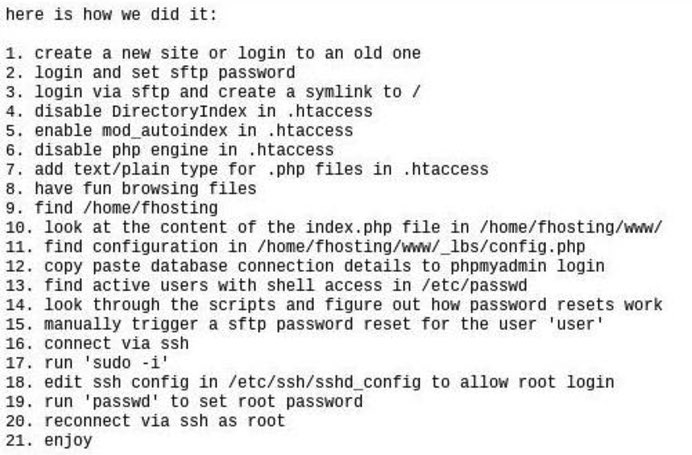 A hacker, who is alleged to be a member of Anonymous, compromised the servers of Freedom Hosting II and proceeded to shut-down 20% of the Dark Net. Freedom Hosting II hosts roughly 20% of currently operating .onion sites (TOR sites). The hacker claims that this vigilante attack was inspired by the discovery of child porn on servers, a classic inciting force for Anonymous vigilante action.
Robots Begin to Replace Humans in China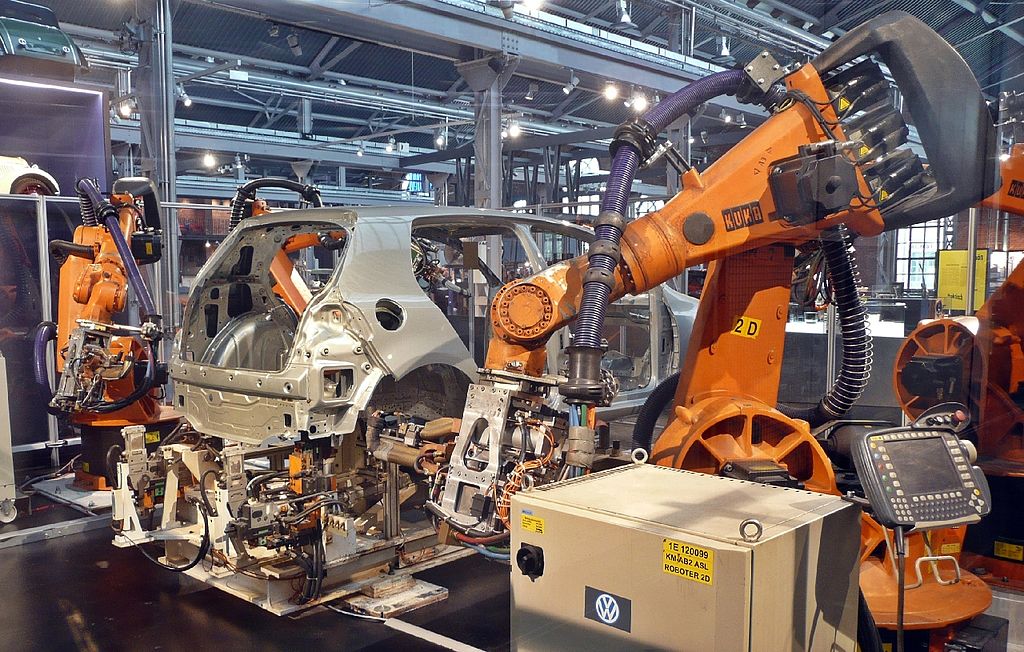 The Changying Precision Technology Company, a Chinese company that produces mobile phones, has replaced 90% of its human workforce with robotic labor. This transfer will ultimately save the company an immense amount of money but has also increased the factory's productivity by 250% and reduced product defects by 80%. This is an amazing accomplishment but rekindles concerns about the purge of labor markets and the associated unemployment, as well as the debate how we are going to deal with a post-labor economy.
Your Smart TV is Spying on You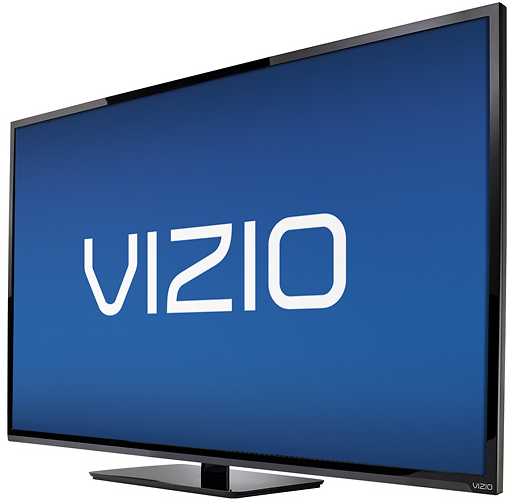 Smart TV maker Vizio has been caught red-handed collecting and selling for profit information on the viewing habits of 11 million of its users without consent. This isn't necessarily new, but it does set a precedent that spying on consumers without express permission is unacceptable under law. The company has agreed to pay 2.2 million dollars in fines and institute a new privacy policy. According to The Hacker News, this is how you can prevent this spying from happening if you own a Vizio Smart TV:
To check if your smart TV is also spying on you, open Vizio TV's settings menu or directly open HDTV Settings app and check if options under "Automated content recognition (ACR)" are ON. If Yes, follow below-mentioned steps to turn it off:

1) Open Setting Menu and Select System

2) Select Reset & Admin

3) Select Smart Interactivity.

4) Press arrow to change setting to off
Cyberpunk Movies
The Circle
The Circle is a movie about a perfect surveillance state underneath a Google-like organization called Circle and the insidious implications of that kind of power. The Circle is directed by James Ponsoldt and based on the novel by Dave Eggers. The cast is full of star power including Tom Hanks, Emma Watson, Karen Gilliam, Bill Paxton, Patton Oswald, and John Boyega. This is going to be one to keep an eye out for. The Circle hits theaters on April 28th.

Battle Angel Alita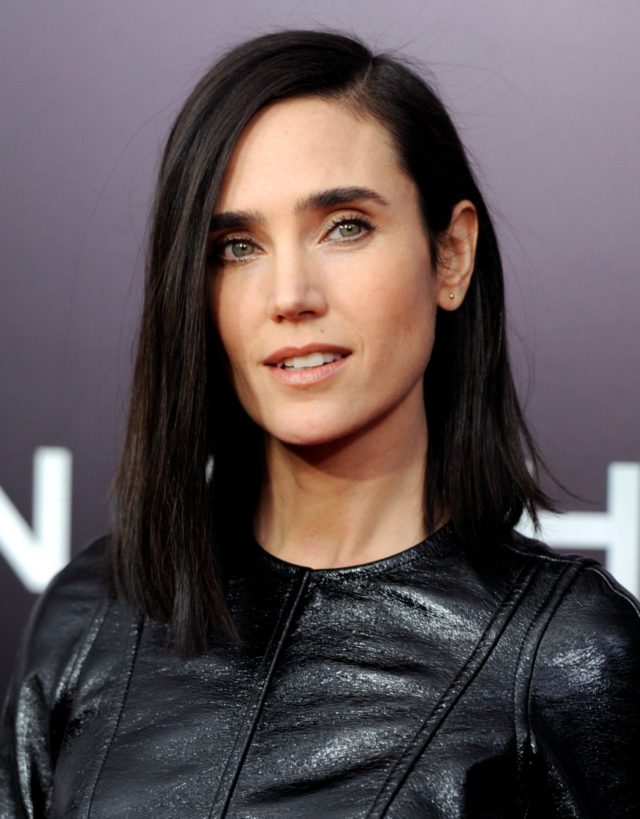 Jennifer Connelly has joined the cast of James Cameron's Battle Angel Alita as one of the film's villains. According to Anime News Network the current cast slate that Connelly is joining is:
Christoph Waltz (Inglourious Basterds, Django Unchained, Spectre, The Legend of Tarzan) as Doctor Dyson Ido, "the cybersurgeon who finds the cyborg [protagonist] and becomes her mentor."

Jackie Earle Haley (Watchmen, A Nightmare on Elm Street remake, Preacher, The Dark Tower, The Birth of a Nation) as "a monstrous cyborg in a villain role that will call for plenty of CG and greenscreen."

Ed Skrein (The Transporter Refueled, Deadpool) as Zapan, "a villainous cyborg who is in possession of a weapon called the Damascus blade."

Keean Johnson (Nashville, Spooksville) as Hugo, the "love interest" and "a young man who teaches Alita how to play a gladiator-style game called Motorball but who also has a secret side job stealing robot parts."

Mahershala Ali (Luke Cage, House of Cards) as "one of the movie's villains, a man named Vector who runs and fixes matches in a gladiator-style combat game called Motorball."

Eiza Gonzales (From Dusk Till Dawn: The Series)

Jorge Lendeborg Jr. (Spider-Man: Homecoming, The Land) as the "cunning and sly friend" of Keean, Johnson's character.

Lana Condor (X-Men: Apocalypse) as Koyomi, an orphaned teenage photographer in the manga.

Leonard Wu (Marco Polo) as Kinuba, a cyborg character in the manga.

Marko Zaror (Machete Kills) as Ajakutty, a Motorball player who also appears in the original manga.
Cyberpunk Television
Dredd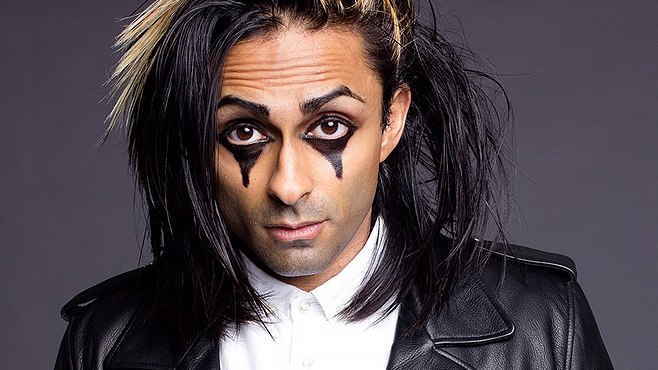 In an interview with Collider, the producer of Dredd, Adi Shankar, revealed that he still has plans for a sequel to the hugely successful Dredd starring Karl Urban. He said:
If anyone is still wondering, there's no update on a Dredd sequel, but I'm gonna make it happen at some point. It may not be live-action, but it's going to happen at some point. There will be more Judge Dredd at some point.
Cyberpunk Short Film
Meta Man
Meta Man is a fun 80s retro-inspired Super Sentai-style action romp from the minds of Yoann Durand, Yannick Sroussi, and Julien Lenoury.
Cyberpunk Books
OTOMO: A Global Tribute to the Mind Behind Akira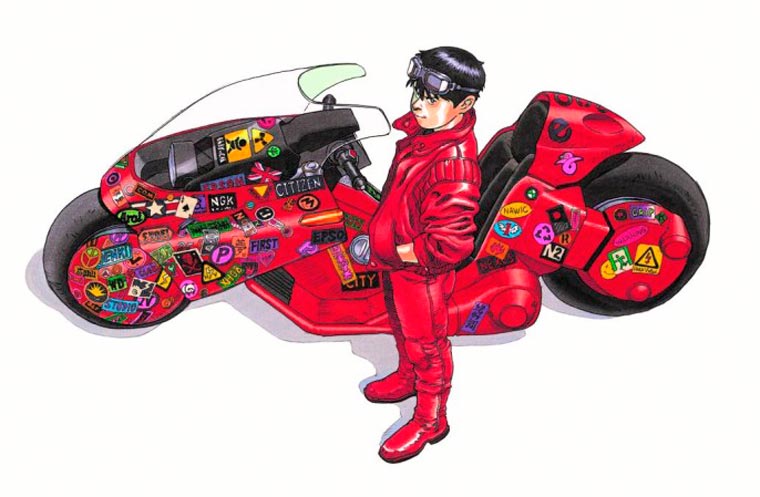 OTOMO is a collection of tribute art from artists all over the globe to celebrate the mind of Katsuhiro Otomo, the creator of Akira. The collection is comprised of 168 pages and will be officially released on March 14th. You can pre-order a copy here.
Did we miss anything? What are you most looking forward to in 2017? Let us know in the comments or on social media.
Some of the links included in this article are Amazon Affiliate links. If you would like to purchase these items, consider using the links provided and help support Neon Dystopia.