A power exchange puts the world in a new focus, money hoarding is revealed to be as bad as we fear, and a visual artist literally can't stand it any longer. But there's a little less suffering, and a reminder that there are people fighting the good fight, and those tools are available to all of us. Let's take a look at what happened this week in cyberpunk.
Eight People Hold as Much Wealth as 50% of the World
According to a new report by Oxfam, the world's eight richest men have as much wealth as 50% of the world. Together, Bill Gates, Armancio Ortega, Warren Buffet, Carlos Slim, Jeff Bezos, Mark Zuckerberg, Lawrence Ellison, and Micheal Bloomberg have a combined estimated worth of $489.6 billion. When commenting on the shock behind this extreme wealth disparity, Max Lawson, head of policy at Oxfam, blamed a "lack of alternatives" to our current state and expects "business as usual" to continue to be the norm for the foreseeable future.
Wealthy to Become Literal Vampires Thanks to Blood Transfusion Startup
A clinic in Monterey, California promises to provide strength and vitality to a select clientele that can afford it. The startup, Ambrosia, is now offering clinical trials that takes blood plasma from young adults for older recipients. Jesse Karmazin is banking on some relatively recent science that claims to invigorate older bodies by transfusing young blood into them. This anti-aging science is still in its infancy. According to one of the more promising studies, results from a single transfusion, which is what Ambrosia is offering, only provided benefits for older rats for about four weeks before signs of increased strength and vitality weaned. And for other researchers, reproducing these results has been problematic. Which is curious when considering Karmazin's official statement on his procedure claims that patients will only see results after about a month from the date of the initial transfusion, meaning any benefits one gets will have to maintained monthly through transfusions. Factor in the $8,000 price tag for a two-liter bag of young blood and it's clear who this was marketed for the Peter Thiels of the world.
Terrorists Using Drones to Drop Grenades
A new weapon in ISIS' arsenal requires an off-the-shelf quadcopter and a grenade. So far these small drones have killed Iraqi Security Forces and civilians. Their small size and simple maneuverability have made them a versatile weapon that's increasing in its use, which has left cyberpunk godfather William Gibson a little dismayed as he watched a scrapped story idea violently manifest in the real world. Right now the ISF is relying on jammers to disable these drones before they reach their intended targets, at the same time they are taking preventative measures to make sure their own drones, used mostly for scouting, aren't captured by the enemy.
Feds Have Been "Cartapping" Motorists for 15 Years
While the Internet of Things has consumers worried if their appliances and connected devices are spying on them, mostly by hackers, most have ignored the ability for law enforcement to utilize the connected platforms in their cars. According to court documents law enforcement at different levels have engaged in "cartapping," allowing them to access real-time audio and various data of vehicles with connected devices with the driver being completely unaware. One such example involves the police in Rochester, New York. According to the warrant that's been recently unsealed, police worked with SiriusXM to track a targeted vehicle's movement for 10 days in a case of alleged gambling. Sirius used tracking features to locate stolen cars to provide police with this information. Similarly, though perhaps more troubling, General Motors worked with Louisiana police to not only track a suspect's vehicle but also provide live audio from within the vehicle through OnStar.
In a statement to Forbes, a spokesman from General Motors said "We do not monitor or otherwise track the location of OnStar-equipped cars, unless required by a valid court order in criminal procedures or under exigent circumstances; and we don't release the number of those requests. We take our customers' privacy, safety and security very seriously, and we assist them on average more than 600 times each month in North America with some form of Stolen Vehicle Assistance."
Sirius, however, refused to provide an official comment when contacted about this story but did confirm their role in assisting New York police.
Anon Gets Candid on Assange
Russia's tampering in the 2016 US election and any possible collusion with Wikileaks continues to dominate public conversation surrounding the immediate future of the western world. But when it comes to Julian Assange, it seems that hacktivist group Anonymous has already made up its mind. From one of the officially recognized, but never to be verified, Twitter accounts, an Anonymous representative jumped into a conversation about Wikileaks and the election to set the record straight on Julian Assange, what has changed with his organization, and why so many people in infosec and activist circles have turned on him.
Anonymous stated that "Julian Assange has been a fascist ideologue" long before Wikileaks was a household name. According to them, Wikileaks, when it was a leak platform made by many people, utilizing their ideas and efforts to spread pertinent information, it was not a channel for Assange's personal politics.
However, once Assange became a more notable figure, Anonymous points out that Wikileaks ceased to accept leaks and many members left as their politics no longer were a fit for what Wikileaks had become. Anonymous capped off the thread by emphatically stating "Assange didn't change in 2010. He was never one of the 'good guys'. Those who made @Wikileaks worth anything simply left."
However, there has been criticism of Anonymous' claims in this thread and some heavy defense of Assange's time leading Wikileaks.
While this all may be just conjecture it calls into question the character of certain people tapped to be the representatives of whistleblowers over the last decade or so.
For those interested, Anonymous' entire thread can be read here.
Keiichi Matsuda Destroys Installation at Davos
Visual artist Keiichi Matsuda, the man behind the prescient VR-themed nightmare Hyper-Reality, was tapped to be a "Cultural Leader" at this year's World Economic Forum (WEF) at Davos, Switzerland. This summit invites world leaders and the wealthiest individuals to grow ponderous over the state of the world and their ability to influence it, as well as providing a place for off-camera discussions for those in business. Matsuda was asked to attend so he could speak "truth to power" in a lecture that was to take place this Thursday and stand alongside other artists like Elif Shafak, Imogen Heap, Yo-Yo Ma, and even A-list actors like Matt Damon and Forest Whitaker. But a day into his stay at the forum must've been all Matsuda could handle. Less than 24 hours after announcing his departure from New York for Davos, Matsuda said he refused to let his work "legitimize this grotesque charade" and proceeded to destroy his own installation in the "Benevolent Machine" exhibit.
In a statement addressing his shocking behavior, Matsuda wrote about his short time at Davos and his experience with the atmosphere and the people in attendance: "I started to feel that the whole purpose of the Arts and Culture programme, and the humanitarian and environmental themes of the event as a whole, were serving to legitimise the massively unjust system that the forum celebrates. To make it seem that we were doing something good, while in fact under the surface it's the same old money, power and callous greed. These people are not stupid. The staff, the participants, the delegates, everyone there knows that it's not real, that its just theatre. Many people I spoke to confirmed this, with a kind of 'it is what it is' attitude. I found myself becoming complicit, lending my own work to support and validate the whole thing."
At the moment, Matsuda's name hasn't been removed from the WEF official website.
Chelsea Manning's Sentence Commuted
In one of his final acts before leaving office, President Barrack Obama commuted the bulk of Chelsea Manning's sentence, doing away with the remaining 28 years of her 35-year sentence. Manning is arguably the most credible and crucial sources of privileged information to Wikileaks, and as a result was given one of the harshest executions of the Espionage Act in US history. Some argue that Manning's well-documented mistreatment and fear for her safety in an all-male prison may have informed President Obama's decision to commute her sentence. While that has yet to be made clear by the Obama admin, we do know that there's a long list of US military interests and practices that were made known because of Manning's leaks. This has left Republicans livid following the announcement despite the fact that Republicans and right-wing media have praised Wikileaks for their role in framing the 2016 election in favor of their candidate. Despite the attention Manning draws, her commutation is in keeping with the Obama admin, which has 1,751 commutations, making it the most pardoning presidencies since Harry S. Truman. That is 50 times the number of pardons issued by his predecessor George W. Bush, and President Obama continued considering pardons and commutations until Friday morning, during the last hours of his second term.
Regardless of the opinions regarding President Obama's commutation of her sentence or her official place in history, Chelsea Manning will be released from Fort Leavenworth on May 17, 2017.
---
Cyberpunk Movies
How Ready Player One Will Handle OASIS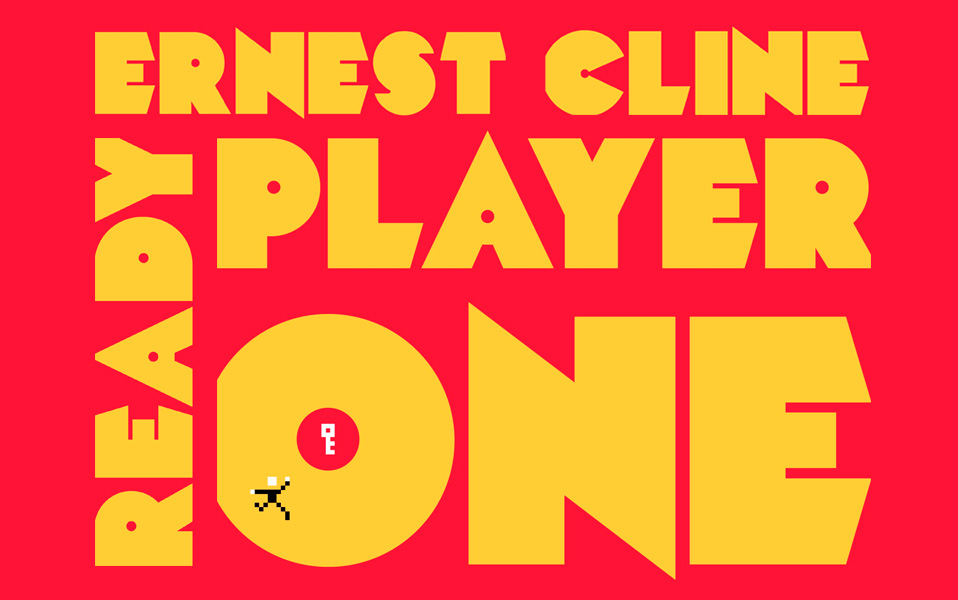 Ready Player Ones have been patiently waiting for any news on the novel's adaptation to drip out of production. One of the greater concerns they have is over the treatment of OASIS, the book's immersive MMORPG. According to Tye Sheridan, who'll be playing Wade Watts, fans can expect 60% of the movie to take place in OASIS. It seems the world will incorporate real elements and CGI treatments as the filming for these portions begun with mo-cap.
---
Cyberpunk Docs
Coded: Step Into the World of Hackers With New Documentary Series
Freethink Media is looking at the war on information and freedom, every front, every belligerent, and where you fit into the fight. An official release date has yet to be announced.
---
Cyberpunk Television
Discotek Media to Release Midnight Eye Goku
Discotek Media announced earlier this week that it's bringing back the '80s cult hit Midnight Eye Goku for a proper release on DVD. Fans of this series can relive the investigations of private eye Goku some time this summer.
---
Cyberpunk Video Games
2064: Read Only Memories Now on PS4
Fans of the cyberpunk adventure game 2064: Read Only Memories can now get their friends to visit Neo-San Francisco on the Playstation 4 with expanded dialogue options and new puzzles. Those who purchased a copy of the original on PC can access the updates for free.
DarkNet Announced For PlayStation VR
Archiact VR's hacking simulator makes the move from Oculus Rift to the Playstation VR in this announcement trailer. By capturing nodes, collecting bitcoins for their bounties, hackers can move through a simulated cyberspace in keeping with an aesthetic that blends Deus Ex and Rez. No official date has yet been given for DarkNet's release.
Warren Spector to Speak at GDC
One of the most unforgettable names in cyberpunk history, Warren Spector, will be speaking at the Games Developer Conference this February. One of the visionary minds behind the original Deus Ex, and the current head of the System Shock 3 production, will be giving a talk on the development of Deus Ex titled "Classic Game Postmortem: Deus Ex."
---
Cyberpunk PSA
How to Protect Yourself at a Protest
While Donald Trump was being inaugurated as the 45th President of the United States (though almost no one was in attendance), protests were taking place all along K Street and throughout Washington D.C. In some spots there were reported property damages, fires, and journalists assaulted by police. Of course the day's pageantry kept this story from reaching cable news, including the special session that took place in Congress, where media was barred from entering, or the shocking changes to the official White House platform that removes mention of civil rights but makes room to note that this administration will do all it can to eliminate dissent against law enforcement in all forms.
Even as this is being written protests continue in one of the most heavily monitored and policed cities in the world, and numerous groups are planning to descend upon its streets all weekend. There's a good chance some of you may be in attendance, you may be reading this after getting home from a demonstration. Either way, there are a few things you should keep in mind to protect your identity and your person when exercising your right to demonstrate and gather in public spaces.
Before heading out, remember that both your PC and mobile devices mark your footprint before a demonstration but also leave evidence that may be subject to seizure. The Electronic Frontier Foundation has excellent guides on how to protect your data before heading out and when physically at a protest. Both are especially critical for anyone chronicling the event. Don't think because you're a photographer or journalist with credentials that you're covered, as the Freedom of the Press Foundation points out.
But even when minding yourself closely things may get out of hand, and some first aid knowledge will be necessary as well as preparation. This may extend to some self-care for you and other demonstrators while in custody. And most importantly, know your rights before confronting any unknown when out in the street. For that, the ACLU has got you covered.
Be smart. Be prepared. Be safe.
Think that about covers it for this week. Disagree? Then give us your links.