This last week in cyberpunk journalists have been targeted by spies, ATMs vomit money on European streets, space is once again unsafe, and cable news tries to hide it all from you. Don't run; find out what happened this last week in cyberpunk.
Cyberpunk Reality
Journalists and Academics Under Unprecedented Attack, Google Says

In the weeks following the US election, columnists like Paul Krugman, pundits like Keith Olbermann, and academics like Sarah Kendzior, all who've been very vocal critics about the President-elect's behavior, have claimed that they've received warnings from Google that their Gmail accounts may have been compromised by "government-backed attackers" seeking to access their inboxes. Such alerts have been part of Google's business practices since 2012. As to which government(s) are behind the attacks, Google says it doesn't know yet but reiterates its commitment to keeping users safe from government snooping.
For anyone who uses Gmail, switching on 2FA would be a wise decision right about now. If you need help, here's how it's done.
How Hard is it to Hack an Election? Not Very, Says Snowden
With people in the cybersecurity field calling on officials to demand a recount of the US election, and third-party also-rans passing the hat around for the legal fees that would follow if the were to do so, many are wondering what's the probability that any hacking influenced the US election. Well, former NSA contractor and cybersecurity advocate Edward Snowden shows us how a little know-how and about $30 can get anyone into a voting machine and throw and election in a tizzy.
Sweeping Warrant Powers Allowed FBI into 8,000 Computers
During an investigation into the dark web child pornography site Playpen, the FBI utilized the power of a single warrant to collect IP addresses that frequented the site with the use of malware. With a near-complete roster of visitors investigators were able to identify over 8,000 users from 120 different countries including Australia, Austria, Chile, Colombia, Denmark, Greece, Norway, Turkey, the UK and the US. You can read more about the findings of this case here.
ATM Robberies Reach Across Europe
In a crime spree that's sure to inspire copycats, hackers have targeted ATMs across Europe. According to the FBI, who warn US banks that they may be targeted next, the malware used to target said machines and have them dispense cash is consistent with the methodology of Russian crime syndicate Buhtrap. No word yet if these ATM hacks are as damaging to banks as the run on Taiwan's First Bank and Thailand's Government Savings Bank, which lost $2.5 million and $350,000 respectively to hackers, but we doubt this is the last we'll hear of this particular crime.
Malware Turns Headphones Against You
Got a strip of electrical tape over your webcam? One over the microphone on your laptop? Pays to be overly cautious, but don't stop there because apparently now even your headphones can be compromised for the purposes of spying. Researchers at Ben Gurion University are behind Speake(a)r, a piece of malware that doesn't care if microphones are disabled or not installed in a PC. Instead Speake(a)r takes the speakers in headphones and uses them to capture audio in the immediate vicinity.
Standing Rock Protester Nearly Loses Arm to Police, Media Blackout Continues
Since the summer independent outlets have called on establishment media, particularly cable news, to report on the Standing Rock protests against the North Dakota Access oil pipeline. As the media blackout continues, smaller outlets have continued to report the number of injuries sustained by protesters as police try to remove them from the area. As reported by the Star Tribune, 21-year-old Sophia Wilansky was taken in after a brutal confrontation with police on Tuesday night. According to several eye witnesses, police had targeted Wilansky and those near her with a concussion grenade. When she was admitted to Hennepin County Medical Center her arm was, according to her father, was "pretty much blown off". According to her attending physician, Wilansky potentially has 20 surgeries in her future if she wishes to save her left arm and hand.
Wilansky is only one of more than 100 protesters that were injured in Tuesday night's demonstrations. For those who wish to see the extent of the damage sustained by police can do so by going here. Warning: the images are graphic in nature.
---
Cyberpunk Books
Doctorow on Regulation and Design in Car Wars
Cory Doctorow takes a stab at the complications that arise when machines are designed to circumvent human behavior, machines that are ultimately the property–intellectual and otherwise–of the government and corporations. You can read Car Wars here.
New Anthology, Pwning Tomorrow, Supports the EFF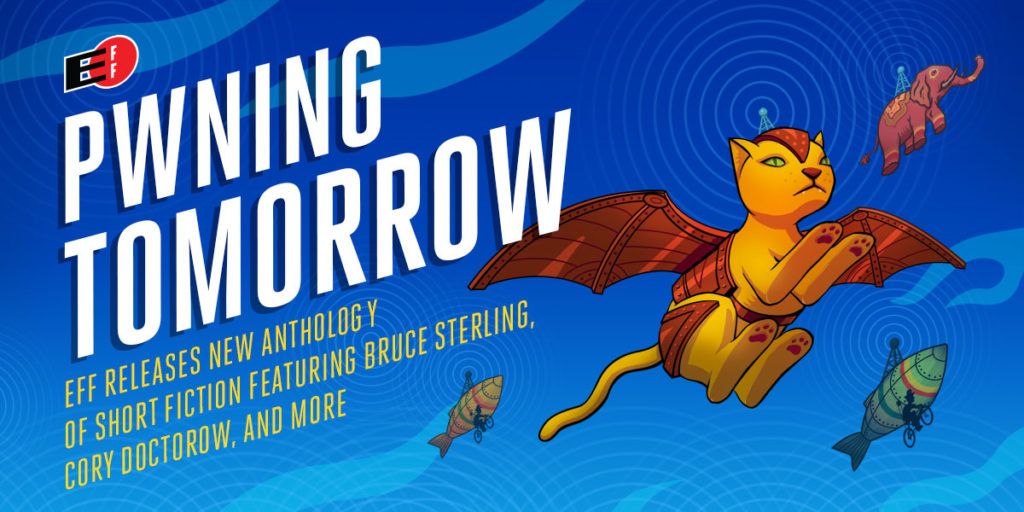 The new anthology Pwning Tomorrow is available for free from the Electronic Frontier Foundation website. The anthology includes over twenty stories with some from cyberpunk veterans such as Madeline Ashby, Paolo Bacigalupi, Pat Cadigan, Cory Doctorow, Rudy Rucker, Lewis Shiner, and Bruce Sterling.
---
Cyberpunk Television
3% Television Show Launches on Netflix
We've written about the Brazilian cyberpunk show 3% before, but the show has officially been released on Netflix.
Snowpiercer TV Show Finds a Home
Since last year Hollywood has tried to get the train-punk vision of the future on small screens since receiving glowing appraisals from critics. We haven't heard much since then, but we now know that TNT has officially ordered a Snowpiercer pilot for the series. Now word yet on how the show and movie will inform one another or it it will be a reboot of the franchise, but we know Josh Friedman, creator of Terminator: The Sarah Connor Chronicles, will pen the pilot, and Park Chan-wook, director of Old Boy and Sympathy for Mr. Vengeance, will produce.
Anderson Cooper Becomes Self-Aware on SNL
https://www.youtube.com/watch?v=cAMc1oSO4yg
What happens when CNN hosts become aware of their narrative? They get pulled off rotation by Westworld repairmen, of course.
---
Cyberpunk Short Films
Vitaly Shushko's short film X Story takes the old-timey charm of adventure maps and modernizes it with a love of technology and natural danger. This two-year-long passion project has finally made its way to us in short film form, but you can look at all of Shushko's amazing work by visiting his site.
---
Cyberpunk Movies
Alien: Covenant Gets New Date in Surprise Announcement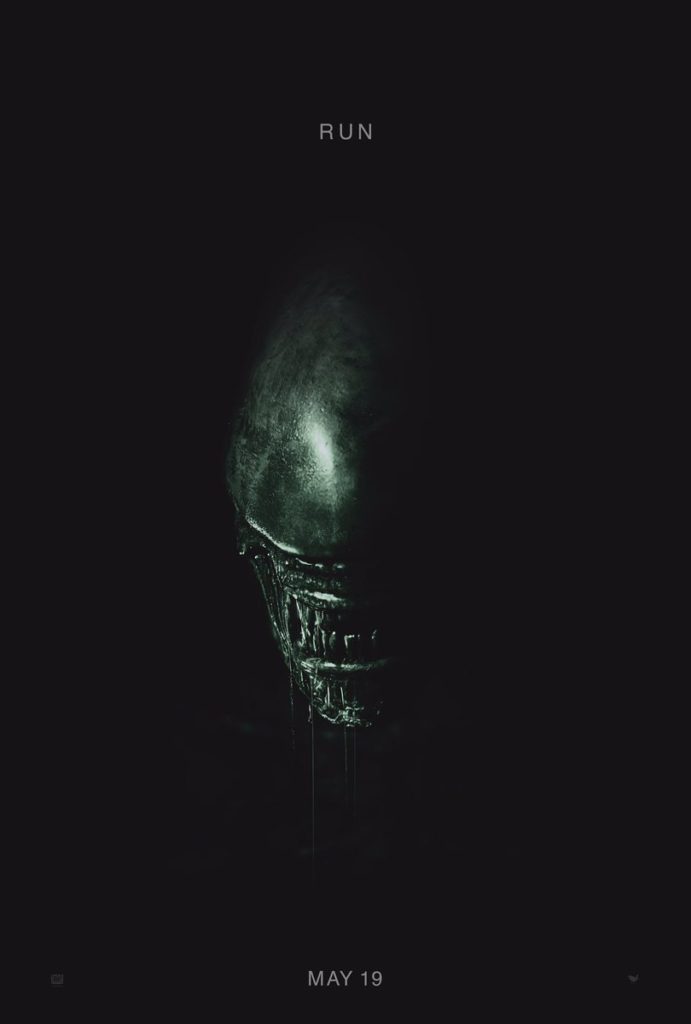 Alien fans were expecting an almost nine month wait for the next installment in the franchise, but 20th Century Fox decided to give us all a little something to be thankful for this week. A new teaser poster was released on Twitter announcing an earlier-than-expected release date for Alien: Covenant.
Mindgamers
Quantum computers, human interfacing, and intense competition. There's no way this will end terribly for everyone involved, but you can see for yourself when Mindgamers releases March 2017.
Tom Hiddleston Keeps it Cyberpunk With Hard Boiled Adaptation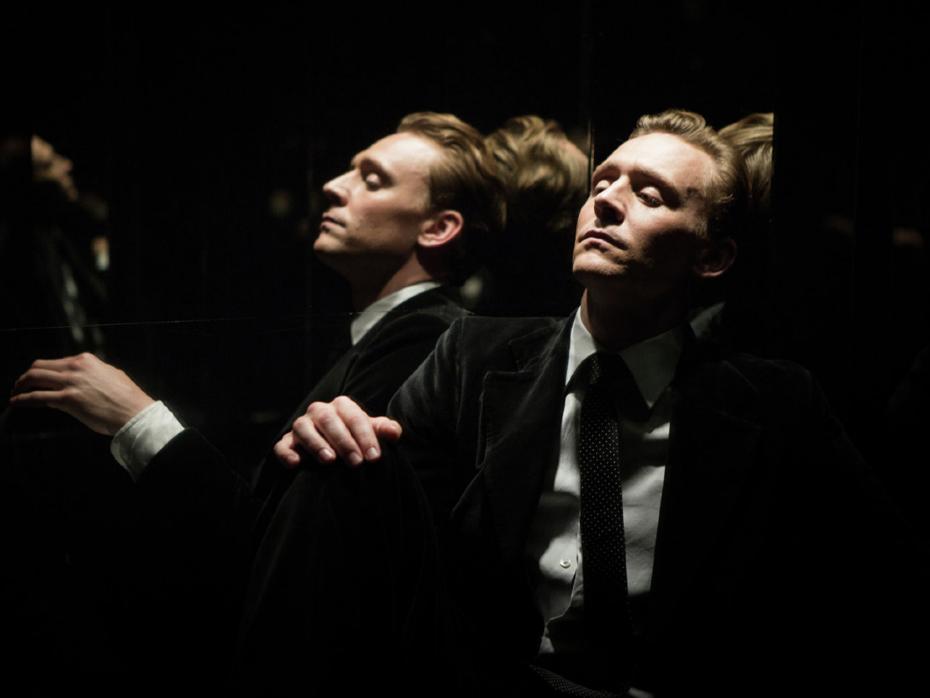 After taking the lead in High Rise, it seems Tom Hiddleston has found another dystopic take on the future worth exploring. Along with director Ben Wheatley, Hiddleston will be playing the lead in the adaptation of the Frank Miller comic Hard Boiled, a tale about a cyborg insurance agent who slowly comes to understand what he truly is.
Jóhann Jóhannsson on the Sound of Los Angeles in the Year 2049
A new date for a new Alien movie has definitely grabbed the attention of fans of Ridley Scott. Another thing they can anticipate is the sounds of Jóhann Jóhannsson, heard in Sicario and Arrival, scoring the bleak world of tomorrow in the new Blade Runner sequel. While no word as to how close this will mirror the beloved sounds of Vangelis, we do have some idea how production on the film's score is coming. According to Jóhannsson in a recent interview, he's "been recording here and there for the Blade Runner film since July. They're slowly starting to send me some scenes, it's a project with a lot of secrecy around it, but I'm slowly finding the voice of the film."
Worried about police militarization or government spying? Keeping an eye out for Hackers? Or is it xenomorphs? Maybe you spotted something we didn't. If you did, let us know in the comments or on social media.