This past week in cyberpunk we witnessed conglomerates and police getting a little too well connected, a coded justice, and a Jester who isn't laughing. Let's get to the news.
Cyberpunk Reality
AT&T Merger Overshadowed by Massive Surveillance of Customers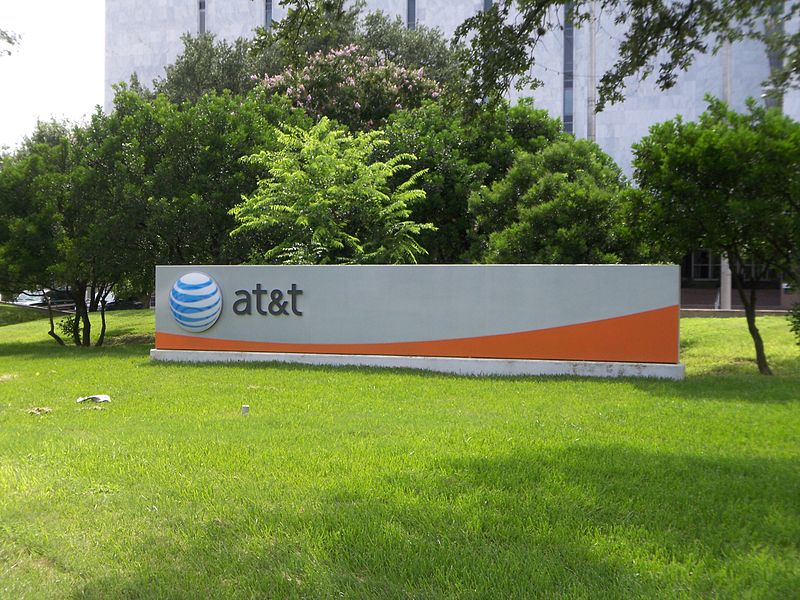 For $85 billion AT&T finalized its merger with media giant Time Warner giving them ownership of Direct TV and major channels like HBO . Part of the merger includes plans for AT&T to become an ISP and offer mobile TV services through Direct TV for $35 . Despite concerns over monopolizing through this merger of media companies and telecommunications providers AT&T's momentum hasn't been slowed, even after word broke that the company had been spying on people all across the US for personal profit. Through their Project Hemisphere, AT&T collected and mined phone data from as early as 1987. Police departments had ready access to Hemisphere if they were willing to pay, and some handed over more than $100,000 to sift through their records.
While many may have missed it, the Electronic Frontier Foundation, along with the ACLU and the Electronic Privacy Information Center, has filed a FOIA suit against Department of Justice to determine the reach of government use to Hemisphere. Unfortunately the hearing that was to take place has been vacated and no movement has come of it since.
Electronic Surveillance on the rise in DC
It seems law enforcement has been busy in the nation's capitol. According to the Washington Post, in the past five years requests to US courts for electronic surveillance have increased by 500%. Who are they monitoring? What is their reasoning for these requests and abandoning more rudimentary police work? No one knows since the overwhelming majority of those records are sealed, keeping the public in the dark over the 4,113 requests to electronically monitor US citizens.
Google Designs AIs, They Encrypt All The Things
Researchers from Google Brain have amused many with their AI projects that spat out trippy pictures, but neural networks Alice, Bob and Eve have done something unexpected. After put in an exercise to pass notes to one anothe it didn't take long for the three networks to develop their own encryption while also decrypting each others notes.
Palestinian Groups Targeted by Facebook?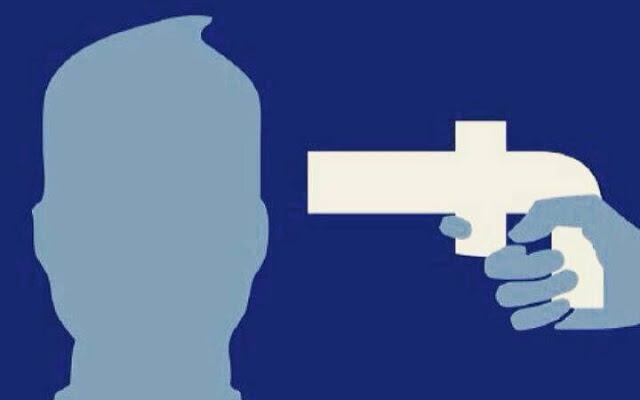 Following a meeting with the Israeli government last month, Palestinian activists and journalists claim that Facebook is routinely shutting down their accounts and groups in an effort to silence them. Mousa Rimawi, Director fo the Palestinian Centre for Development and Media Reforms, claim that Facebook is now working in partnership with the Israeli government to silence dissident voices. It is true that in late September representatives of the social network met with the Israeli government in a summit to "combat extremist voices" on the social network, but Facebook denies silencing these groups.
AI Judge Shows Impressive Record on Human Rights
Researchers from the University of Pennsylvania, University of Sheffield, and University College London designed an AI to to examine 584 cases that had been brought before the European Court of Human Rights. The AI determined the results of each case with a 79% accuracy, making some wonder wbout the future of judicial rulings. But Nikolaos Aletras, head of the UCL team, said that while human judges shouldn't be replaced with computers just yet they can be "a valuable tool for highlighting which cases are most likely to be violations of the European Convention on Human Rights." No doubt that will help expedite cases that often get overlooked by overworked courts around the world.
Canadian Cops Latest to Use "Digital Canvassing"
While investigating the murder of Frederick John Hatch, the Ontario Provincial Police are making use of their access to cell site data to contact potential witnesses through text messages. This use of digital canvasing, which was seen most recently in New York after a series of bombings, plans to reach to 7,500 mobile users in hopes of getting information that may lead to an arrest. The Canadian Civil Liberties Association has already voiced concern over the police's access to this data.
DYN DDoS the Work of Script Kiddies?
The DDos that targeted Dyn last week impressed and frightened cyber security experts because of its scale, once again breaking records for the scope of IoT devices compromised by hackers. But now that cyber security firm Flashpoint has had a chance to look at the events of last Friday they feel confident that despite the scope of the attack it was likely not the result of government directive or political motivation but the exploitation of Mirai, which has been used by just about anyone from experienced hackers to the mildly curious to exploit IoT devices.
American Hacker Goes After Russia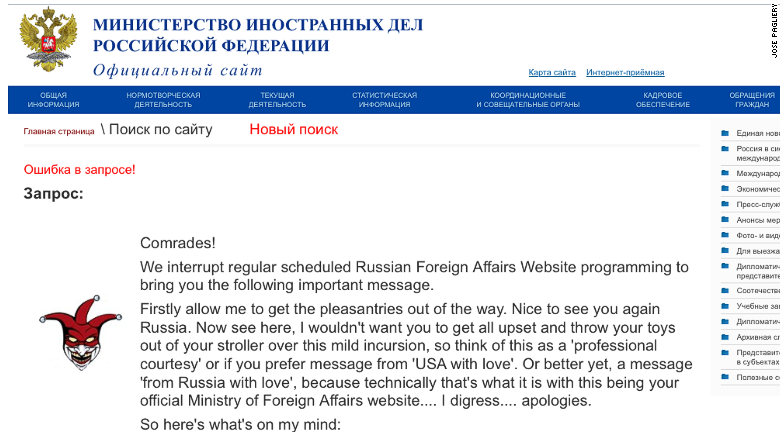 Russia has been at the center of the US election year, particularly for being the prime suspect in a series of hacks aimed at Democrats. Several cyber attacks have been recently tied to them or hacker groups with ties to Russian intelligence agencies, so it was only a matter of time before someone retaliated.
An American hacker who goes by "The Jester" hacked Russia's Ministry of Foreign Affairs website and left a direct message to the Russian government. In part, the message was directed towards Vladimir Putin, reading: "Let's get real, I know it's you, even if by-proxy, and you know it's you," he wrote. "Now, get to your room. Before I lose my temper."
---
Cyberpunk Tech
Microsoft Announces VR Headset Exclusively for Windows
Since political partisanship is at an all time high, it's not surprising to see all the fallout Palmer Luckey's support for Donald Trump affecting the Oculus Rift's future as the go-to VR headset. Peter Thiel doing the same, along with some questionable statements about sexual assault didn't help matters either. So what better time for Microsoft to announce their new VR platform for Windows users? Not much is known yet, but Microsoft says units will start at $299 and there will be plenty of options to choose from.
---
Cyberpunk Music
Black Mirror Soundtrack Released
Getting caught up on the 3rd season of Black Mirror like everyone else? Now you can savor some of the best music from "Men Against Fire" in an official soundtrack. Geoff Barrow, 1/4 of trip-hop band Portishead, and Ben Salisbury team up again after scoring Alex Garland's Ex-Machina, and you can pick up a copy on iTunes.
---
Cyberpunk Books
Gibson's Classics Get New Life With New Covers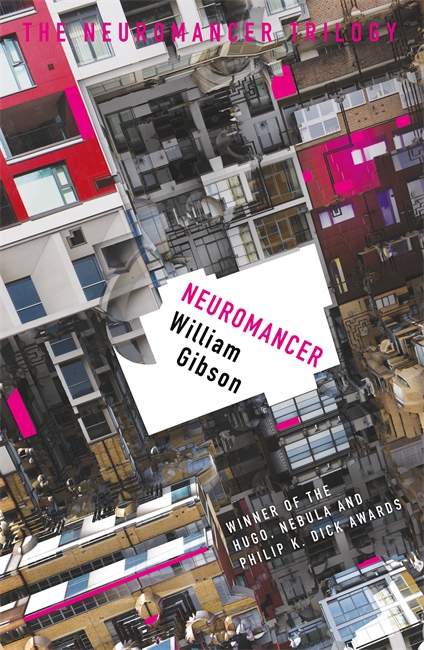 The work of William Gibson never goes out of style, but a fresh covers are like looking at them for the first time all over again. The Sprawl Trilogy and Burning Chrome get much love in the form of new designs, courtesy of Super Punch.
---
Cyberpunk Television
Orphan Black Season 5 Sneak Peek
Season 5 of Orphan Black is on its way, and since it's the last time we'll see all the sisters together fans were given a behind-the-scenes look at the full cast and some of the set.
Utopia Awaits in 3% Trailer
The first full trailer for 3% promises a new life offshore, away from a ruined world, in a technological paradise, but what's the price they must pay to be worthy of survival?
---
Cyberpunk Video Games
Watchdogs'San Francisco is a Playground for the Curious and Tech Savvy
Watch Dogs 2 shows more of its San Fran life in a new gameplay trailer that sets up the Bay area as a hacker's paradise. Now that the game has "gone gold" you'll be able to decide for yourself how true that is when it releases on November 15.
Seems like we covered most all cyberpunk news. Disagree? Let us know in the comments below.