Lots of cyberpunk trailers this week break up the creeping dread that is the erosion of journalistic freedoms and privacy, but it isn't all bad.
---
Cyberpunk Reality
Ron Wyden Stands for Journalists in Vote Against 2017 Intelligence Authorization Bill
Ron Wyden singularly voted against the 2017 Intelligence Authorization Bill on Tuesday, August 22nd, continuing his stunning record of standing up for press freedoms. He made his vote because a set of dubious undefined language aimed at Wikileaks, "non-state hostile intelligence service." This term first appeared on the lips of CIA head Mike Pompeo when he used them to describe Wikileaks as a threat to America. The reason that this language is problematic according to Wyden is "…that the use of the novel phrase 'non-state hostile intelligence service' may have legal, constitutional, and policy implications, particularly should it be applied to journalists inquiring about secrets," and that, "[t]he language in the bill suggesting that the U.S. government has some unstated course of action against 'non-state hostile intelligence services' is equally troubling." Since this bill did pass, we should be concerned about how this classification effects Wikileaks and other important organizations fighting for transparency in a world obsessed with secrecy.
LAPD Want to Test Police Drones Because of Course They Do
The LAPD announced on Wednesday, August 24th, their intention to deploy drones in limited circumstances including standoffs with hostage takers or barricaded suspects, bomb scares and shootings in which a gunman is still targeting people. This, unsurprisingly, led to mass public criticism from LA's citizenry and surveillance watchdogs including the Electronic Frontier Foundation, The American Civil Liberties Union of Southern California, and the Stop LAPD Spying Coalition. My favorite and most timely quote of the night came from Edie Pistolesi, a professor art at Cal State Northridge and member of Jewish Voice for Peace who said, "I'm not fooled by the image of a cute little unmanned drone. This is the beginning of the police state. Hello, Nazi Germany." It certainly is worthy of cynicism that the police department would be content to only use a drone for the stated purposes. They would slowly push for more and more leeway in their use until their presence on the streets and in the air was normalized and they become an autonomous panopticon for all of the society, even beyond the borders of LA. It never stops there.
Fair Use is Upheld in Court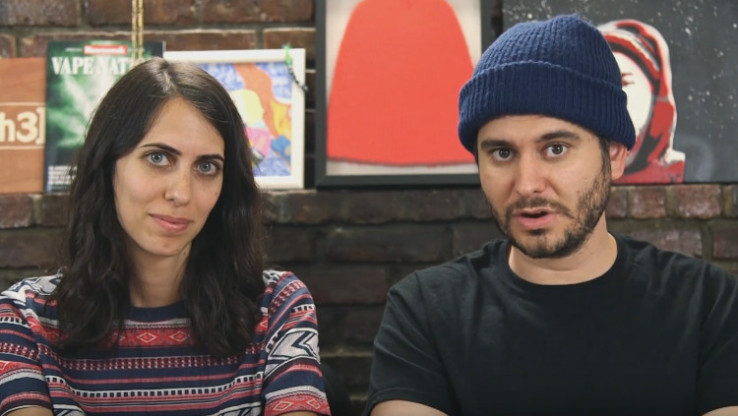 Ethan and Hila Klein, of the H3H3 Youtube channel, have won the lawsuit brought against them by Matt Hosseinzadeh, a.k.a. Matt Hoss for using footage from his channel in a video that was used to mock him. The legal question that was presented in this case was, do the clips used in the H3H3 video from Matt Hoss's channel constitute Fair Use? The judge in the case found that, yes they do. This is a huge victory for fair use as Youtube is one of the primary battlegrounds for fair use at this time.
---
Cyberpunk Movies
Blade Runner 2049 Gets the Action Movie Trailer Treatment
There is a trend in Hollywood trailers to attempt to make any movie seems as exciting and action heavy as possible. Based on what we have seen so far from Blade Runner 2049 it is not going to be a heavy action film, and if it was, then it would be a betrayal of the source material. That didn't stop those who cut the latest international trailer for the movie from making it seem like a slug fest filled with explosions and some pretty cyberpunk visuals to boot. Personally, I focused on our first glimpse of K's apartment, which is strangely minimalist and clean in stark contrast with Scott's vision of the future. We'll get to see all of this depiction of our cyberpunk future on October 6th. A new poster for the film also dropped.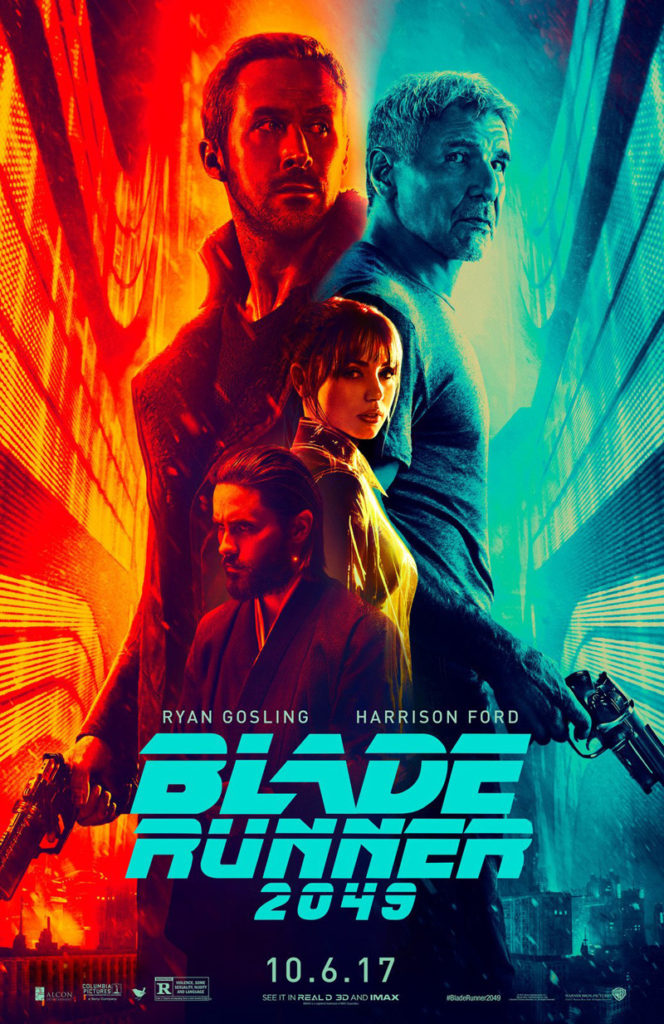 Finally there is a trailer for Phillip K. Dick's Electric Dreams
Phillip K. Dick's Electric Dreams is an upcoming anthology series featuring episodes individually based on stories by the proto-cyberpunk writer Phillip K. Dick. Certainly, not all of these stories are cyberpunk, but some of them look cyberpunk as fuck and even PKD's works that aren't cyberpunk on their face tend to have heavy cyberpunk themes. The show is slated to air later this year.
---
Cyberpunk Books
Rudy Rucker's Fat Stream for MONDO 2000
Rudy Rucker, one of the original cyberpunks, wrote an exclusive short story for the relaunch of MONDO 2000 called Fat Stream. We don't usually feature short fiction here at Neon Dystopia because there is simply so much of it and it is difficult to keep up with all of it. Fat Stream, however, is so good we couldn't not share it with you. It is one half the future of reality TV via VR live-stream and one half human tale of the invention of world shattering technology with a dash of neural hacking for good measure. If you'd like to read the rest of the treasure trove that is Rudy Rucker's writing, check out his website here. You can listen to Rucker read Fat Stream here for his podcast.
---
Cyberpunk Video Games
Fear Effect Returns
Fear Effect first graced our screens 17 years ago, and now that original adventure will be returning in a remade form. Here is a synopsis of the original game from Moby Games:
It starts as a simple assignment for the three mercenaries – the beautiful, mysterious Hana, the former army officer Glas, and the ruthless killer Deke. Somewhere in the futuristic Hong-Kong, full of huge corporations, flying cars and helicopters, home for the famous Triad mafia, they have to find the young Wee Ming Lam, the daughter of a powerful gangster. But Hana and her partners don't suspect that the search for Wee Ming will lead them not only to very dangerous areas of Hong-Kong, but to outskirt villages infected by zombies, a dubious restaurant-brothel, and the Chinese hell, where they'll have to confront Yim Lau Wong himself – the Chinese equivalent of the Western Satan.
The original game suffered from stiff animations, bad sprite layering, juvenile dialogue, clunky combat and lengthy load times. So, Square Enix is focused on making sure that they don't repeat this mistake with the remake. Fear Effect Reinvented will be coming in 2018 to the PS4, Xbox One, Nintendo Switch and to the PC.
An Open World Judge Dredd Game?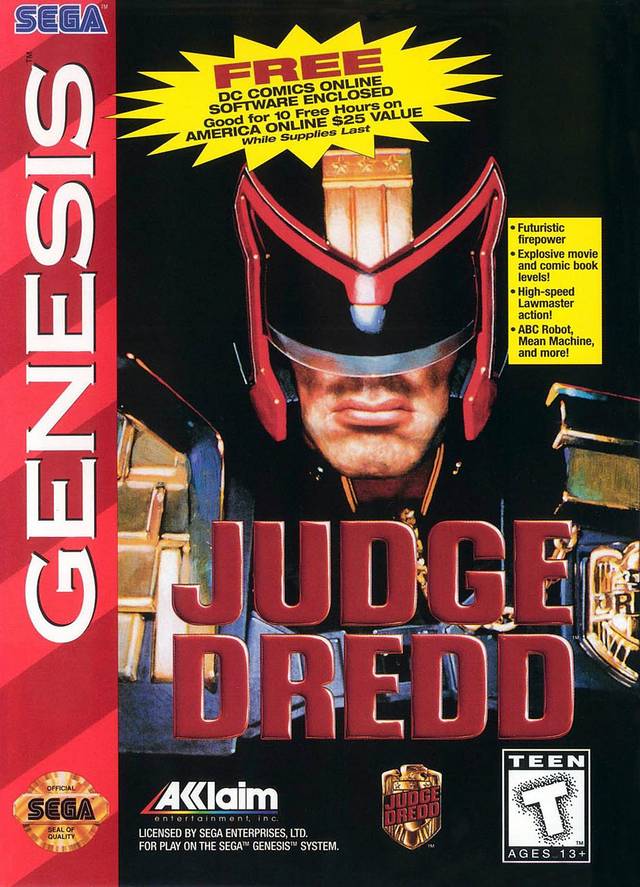 The CEO of Rebellion Jason Kingsley has put out an open call for various video game studios to pitch them possible games set in the Judge Dredd universe. We'll have to wait and see what kind of game comes out of this, but there is some murmuring about getting an open world game, and how cool would that be?
---
Cyberpunk Tabletop Games
Sentient Board Game Let's You Build Your Own Sentient Robot Factory
"Sentient robots for information, transportation, industry, all at our fingertips. Building them is now the easy part. Programming them has proven to be more complicated." The basic goal of Sentient is to become the corporation with the highest market dominance at the end of the game. The art looks amazing and the game play looks fun. Here is the official synopsis of the game:
The next great technological revolution is here. Sentient robots for information, transportation, industry, all at our fingertips. Building them is now the easy part. Programming them has proven to be more complicated. A handful of companies have emerged claiming to pull it off, but only one will win out. Your mission is clear: Procure valuable bots and plug them into your network. They'll have an effect on your systems. Anticipate it correctly, program your bots effectively, and attract the right investors to win and lead the sentient revolution.

In Sentient, players will be tasked with choosing from available robots to program in their factory. Each robot that is added will modify your board and attract the interest of investors for your company. Program your bots efficiently and collect the support of your patrons to build the most formidable operation.
Sentient becomes available for purchase in Septemeber 2017.
---
Did we miss anything this week in the sphere of cyberpunk? Let us know in the comments below or on social media.