I woke up this morning and as I always do checked my social media like the well trained citizen I am. All of my feeds were saturated with the truly sad news that David Bowie had left this world and that his two most recent songs had been a planned farewell to his fans. David Bowie was influenced by cyberpunk, and probably influenced cyberpunk right back.
Over at Tor, in 2012, Karin Kross observes that Scary Monsters was a turning point for Bowie:
Scary Monsters is David Bowie as cyberpunk. These days, that word sounds dreadfully dated, but it's helpful to remember what it was like when it was new and exciting. It felt spiky and original: that gritty sense of street-level technology, informed by a culture where computers could now be personal, no longer just a tool for lab-coated scientists, and by an increasingly global sensibility then dominated by an ascendant Japan.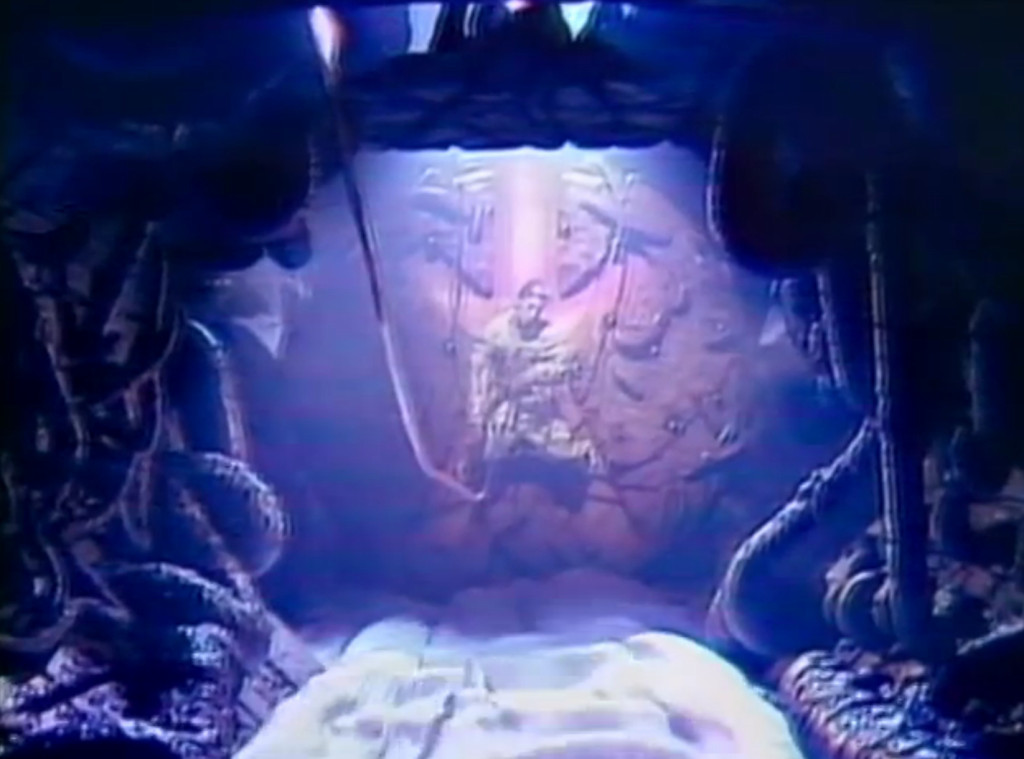 More recently in 2014, Brian Chidester from Paste Magazine observed:
Never to be left in the cold, rock chameleon David Bowie responded to the tech explosion with Outside (1995), featuring Trent Reznor on a remix of the album's "The Heart's Filthy Lesson." Bowie,—with Outside's producer Brian Eno—had in fact already brushed up against one of the pioneers of cybernetics.

Anthony Stafford Beer was a Mancunian management theorist who'd been commissioned by the new communist government in Chile in 1972 to create a computer network (titled "Cybersyn"), made up of 500 telex computers to report variables in workforce conditions. Despite never working properly (not to mention a coup d'etat in '73 that overthrew the communists), Beer gained a passionate follower in Eno. The two men struck up a correspondence in '75, and soon, Eno collaborators like David Byrne of the Talking Heads and Bowie became acolytes too. (Bowie put Beer's Brain of the Firm on his list of favorite books.)
https://www.youtube.com/watch?v=lVgk7wYeZHw
And to add further to David Bowie's cyberpunk cred he also provided music and his likeness for the fantastic cyberpunk video game Omikron: The Nomad Soul created by Quantic Dream. The opening sequence features one of his songs, but also you can find underground music venues throughout the game where Bowie's likeness performs music.
Bowie always saw himself as an alien, as an outsider. The outsiders are the ones who always have the most impact, and Bowie had an immense impact during the course of his life. Let his legacy be that the rest of the outsiders realize they need be nothing but the harbingers of change.