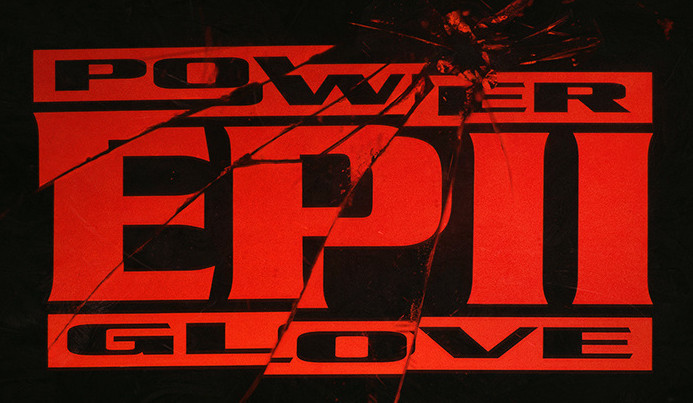 It seems like a long time since Power Glove's EP 1 was released in early 2012. The retrofuturistic feel of tracks like 'Night Force' or 'Streets of 2043' have reached a level of near ubiquity and birthday cards with the desert chrome font and neon grids receding into the horizon can be bought in chain stores. The neo-80s have reached a point where they might have lasted longer than the actual 1980s did.
The retrowave aesthetic is a lot of fun and its consistently producing a lot of great material (you'll have to fight me to stop me rewatching Kung Fury again), although some fans of cyberpunk and wider science-fiction might be concerned about where exactly ideas of 'the future' fit into the strip-mining and re-contextualization of the 1980s.
It's therefore refreshing that Power Glove have chosen to explore new, futuristic avenues with EP II. Power Glove have foregone the pulsing synths of the first EP  and the Farcry 3: Blood Dragon soundtrack for a sparser, darker experience drawing elements from hip-hop and 90s dance music. That's not to say that EP II is an exercise in alienation for fans of Power Glove's earlier output; the EP's first full track after the introduction, 'Punker' contains enough samples of sirens and guttural yelps that should be familiar to many anime fans of a certain age to keep any night-lurking cyberpunk happy.
Elsewhere on the EP, 'E-240' evokes the cracked digital utopia more commonly associated with the vaporwave movement in what sounds like a pleasure android's slow-jam as boilerplate R&B 'ooh, baby's' vie for attention with text-to-speech backing vocals. 'Grip' mixes sinister menace and a muffled film-trailer voice warning of 'watching, waiting, destroying' with ping-pong percussion.
'4am (The Fauns Remix)' hooks up a broken heart to a fractured, almost dubstep influenced take on Vangelis while 'Motorcycle Cop' (a track that's actually been kicking around for a little while now) provides the a warped VHS take on the synthwave trope of the night drive soundtrack.
Fans expecting a re-tread of the first EP and Power Glove's soundtrack might be a little taken aback by their more mood driven direction, although the adoption of new influences into their sound has allowed the band to release an EP with a refreshingly unique  and unmistakably cyberpunk atmosphere.
EP II can be downloaded from various places including the band's own Bandcamp, although fans of physical formats might want to wait for the vinyl release due this Summer.