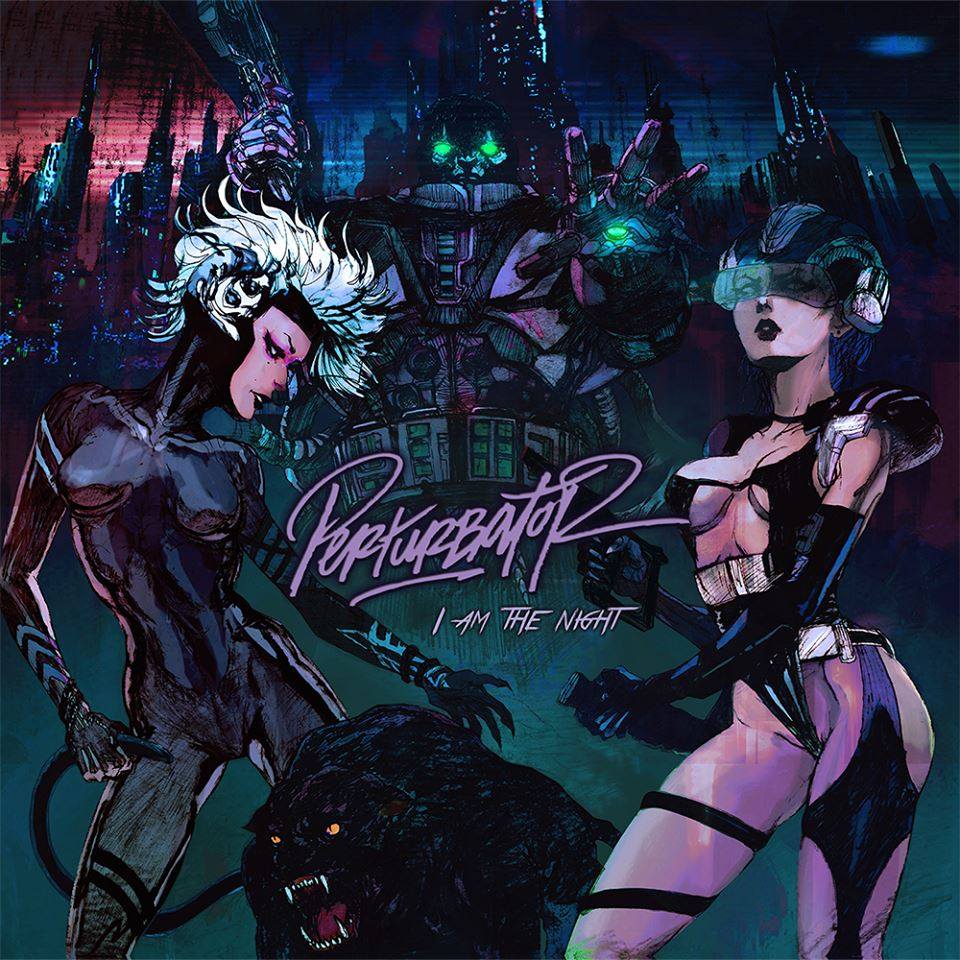 Last year's Dangerous Days  by Perturbator might not only be one of my favorite cyberpunk themed albums ever, but one of my favorite albums period. It was certainly one of the best I heard in any genre last year. With this in mind, I'm pretty excited to learn through Perturbator's Facebook page that his previous full-length I Am The Night is scheduled for a remastered digital, vinyl and CD re-release later this year through Blood Music.
https://www.youtube.com/watch?v=0_NmOgmihWU
The original release of I Am The Night is still available for download from Perturbator's Bandcamp, and is highly recommended, although those who have already downloaded the original might want to come back for the new artwork and remastered sound.
By all accounts, Blood Music's physical releases of Dangerous Days were excellent packages, however, they were pressed in relatively small qualities and sold out incredibly quickly. Fans might want to keep a keen eye on Blood Music and Perturbator's social media near the end of the month when per-orders go live, especially if the want to get their hands on a vinyl copy of the album.