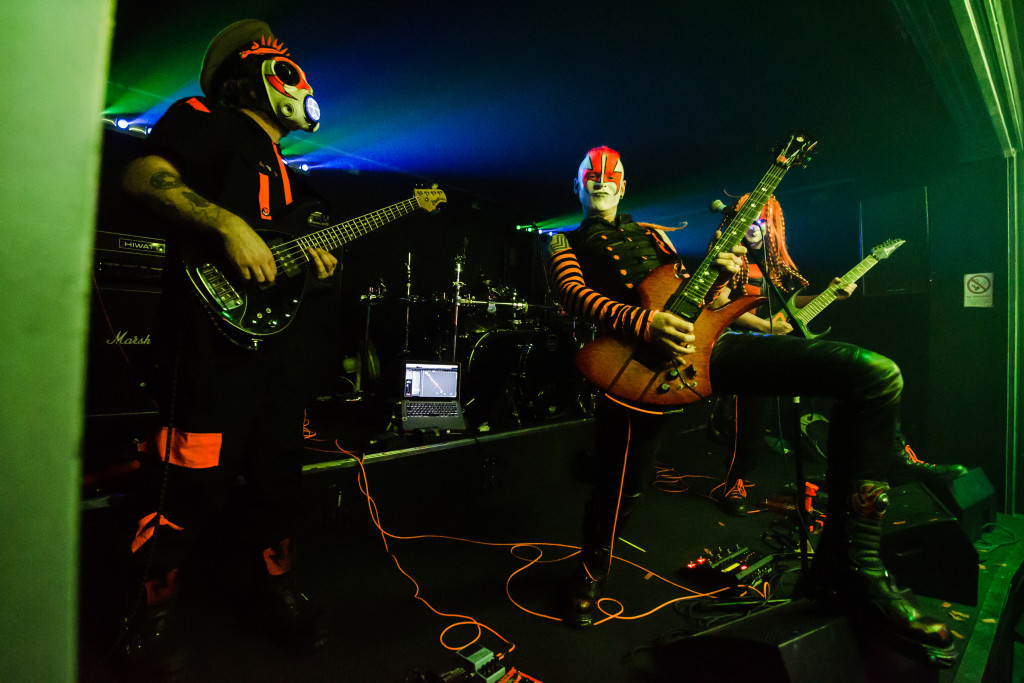 It's a Friday night in the harbor area of Aberdeen, Scotland and the sky above The Moorings Bar is the color of dirty tungsten. Beyond the dock's tangle of ship's radars and aerials, purple and green neon from the riverfront's office developments is defused through the night. Inside the venue, there's a girl with blue dreadlocks and another with goggles perched on her bowler hat. None of the bar staff have cybernetic limbs, but you really can't have everything.
When the venue's PA is high-jacked by the sound of sirens and Metaltech take the stage clad in black and orange neon, gas masks, face paint and LED lights, the uninitiated might be forgiven that they've stumbled into an unforgiving sector of Mega City One. The rest of us, thankfully, know that we're in for a set of tongue in cheek cyber-metal.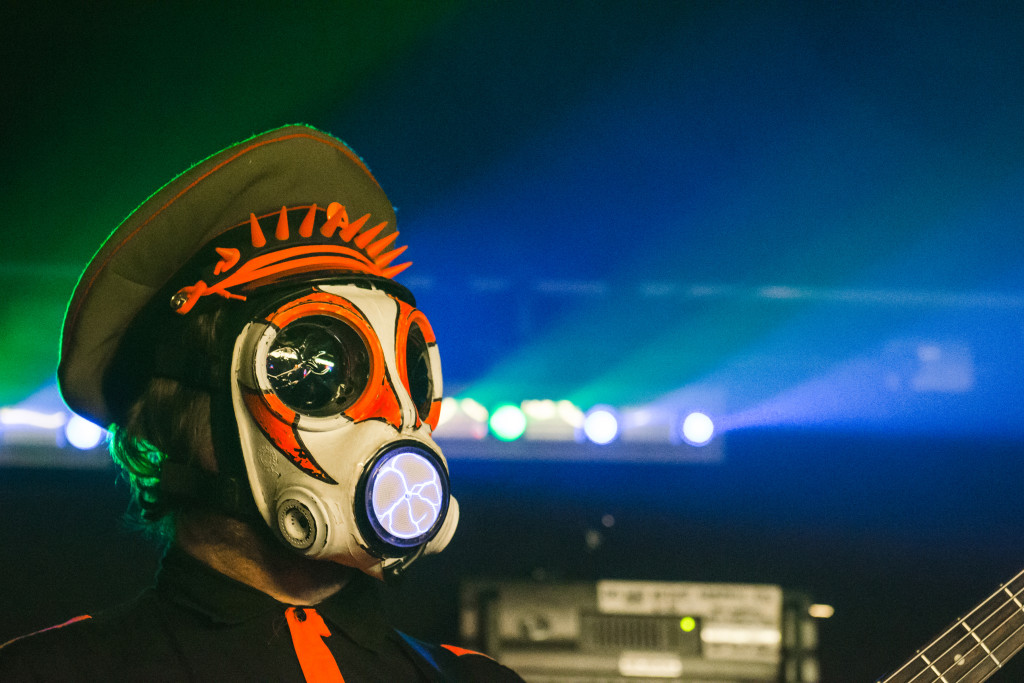 Metaltech has been carving a niche for themselves with a string of shows including slots supporting acts such as Monster Magnet, Je$us Loves Amerika and Japan's Psydoll in addition to two EPs  and a full-length album (with another on the way) to date. While Metaltech's grafting of rock guitar and electronic beats will certainly be familiar and hit the pleasure centers of many industrial fans, their sense of showmanship is becoming somewhat legendary with audiences being subjected to a barrage of silly-string, glow sticks and party poppers.
The prevalence of party tricks and make-up might make it easy for a lesser band to be written off by some as a novelty act masking their lack of songs behind distractions. Metaltech don't even allow this notion to enter the audiences' mind, making the dance floor throb with the cyber-glam stomp of songs like Sex on the Dancefloor and a weaponized cover of Time Warp from The Rocky Horror Picture Show to end their set.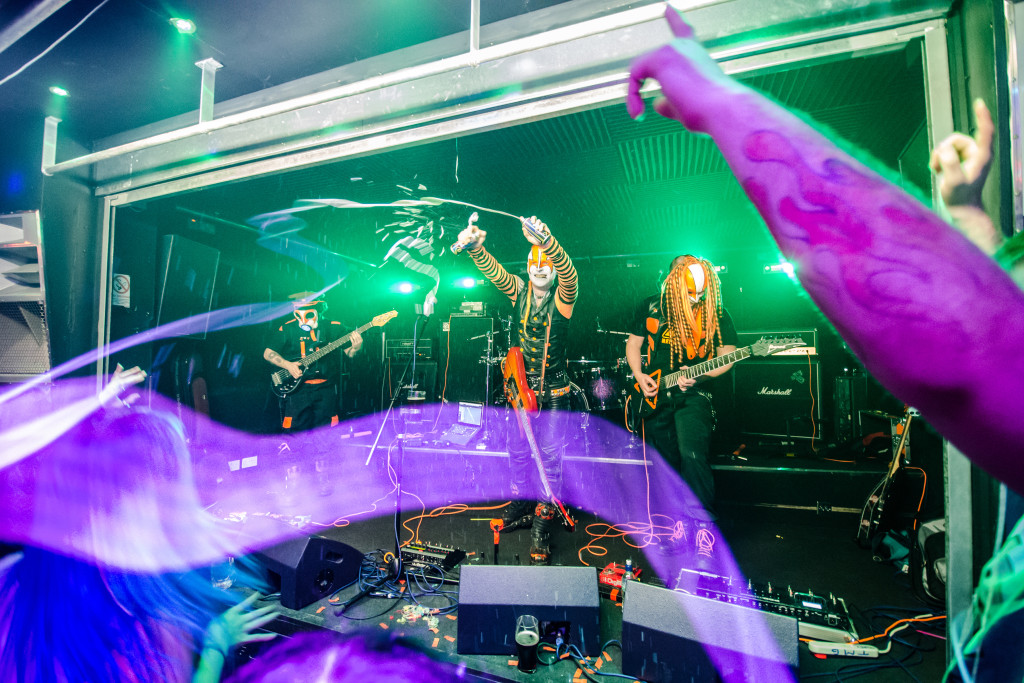 Cyberpunks looking for something a little darker will find something to appreciate in a Metaltech set beyond the visual too, with songs like  Phenomenal turning the slogan for Scottish soft-drink Irn-Bru into a declaration of lust, or the joking-not-joking environmental nihilism of Burn Your Fucking Planet. Seeing Metaltech live, there seems to be a tacit knowledge that while the World is a messed up place, not taking time out to dance isn't going to make it any better.
With the dance-floor turned into a mess of sweat and glowing neon, Metaltech leave the stage and the crowd disappear into the night or to the bar. The sky still glows orange cut with green and purple neon, but the associations we make with those things have become a little more positive.
Metaltech's album and first EP can be found at their official website. Special thanks to Matt Jolly Photography for kindly supplying photographs.