Adaptations and remakes dominate our cyberpunk world this week. Is our stagnation in innovative film a sign of our greed ridden cyberpunk world? It is not surprising that the independent film circuit is where the new, original, and subversive films are being created. That doesn't mean we aren't excited for new Westworld, Blade Runner, Ghost in the Shell, and Battle Angel Alita.
Cyberpunk Now
Zion Harvey, Double Hand Transplant
Zion Harvey was the first recipient of a double hand transplant a year ago, today he still doing great. The operation was conducted in July 2015, at the Children's Hospital of Philadelphia.
France and Germany Team-Up Against Encryption
The Interior Minister of France, Bernard Cazeneuve, and the Interior Minister for Germany, Thomas de Maizière, hosted a joint press conference on August 23rd to lobby for the European Commission to outlaw End-to-End Encryption and force all internet providers to decrypt data on command of security agencies.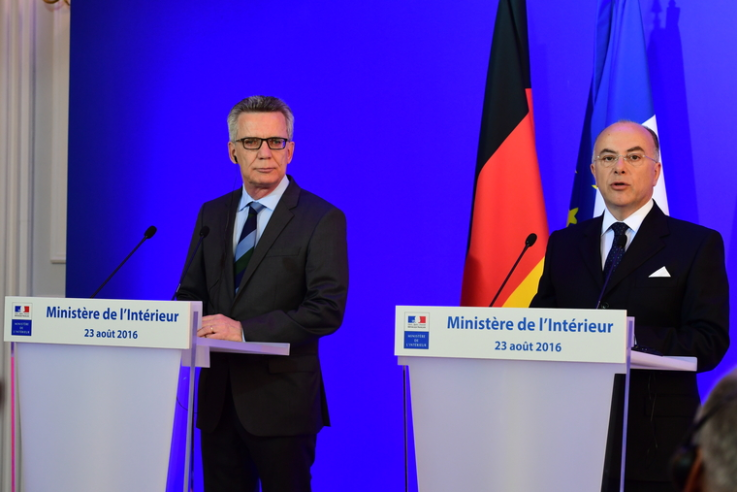 Cyberpunk TV Series
Westworld
The HBO remake of Westworld, a series about androids going crazy in a Wild West themed resort, has been all over the place as far as production and a tentative release date. Westworld will finally be coming to screens on October 2nd, and they have released a ton of new pictures largely showcasing the Western setting.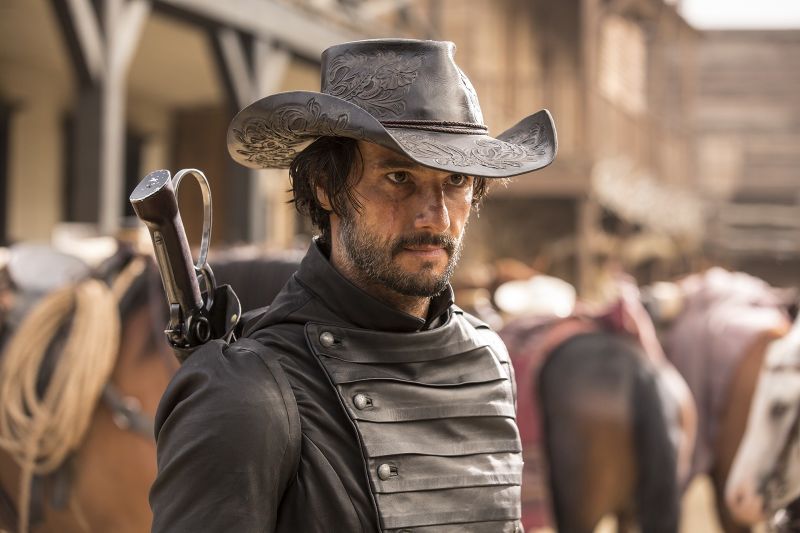 Cyberpunk Movies
Blade Runner 2
The Icelandic composer Jóhann Jóhannsson will be creating the score for Blade Runner 2. Jóhannsson has worked with Denis Villeneuve on his previous film Sicario (which you can listen to a piece from below) and his upcoming film Arrival.
Additionally, a Hungarian construction worker, his identity has not been released, working on dismantling a set for Blade Runner 2 was killed when one of the sets collapsed.
Battle Angel Alita
Christoph Waltz, who played the protagonist in Terry Gilliam's Zero Theorem, has been cast as Dr. Ido in the upcoming adaptation of Battle Angel Alita. James Cameron, who is producing, has been trying to get this project off the ground basically since he started his career. Due to his engagements with the Avatar movies however, he has hired Robert Rodriguez to direct. Fox is planning to begin shooting in later this year.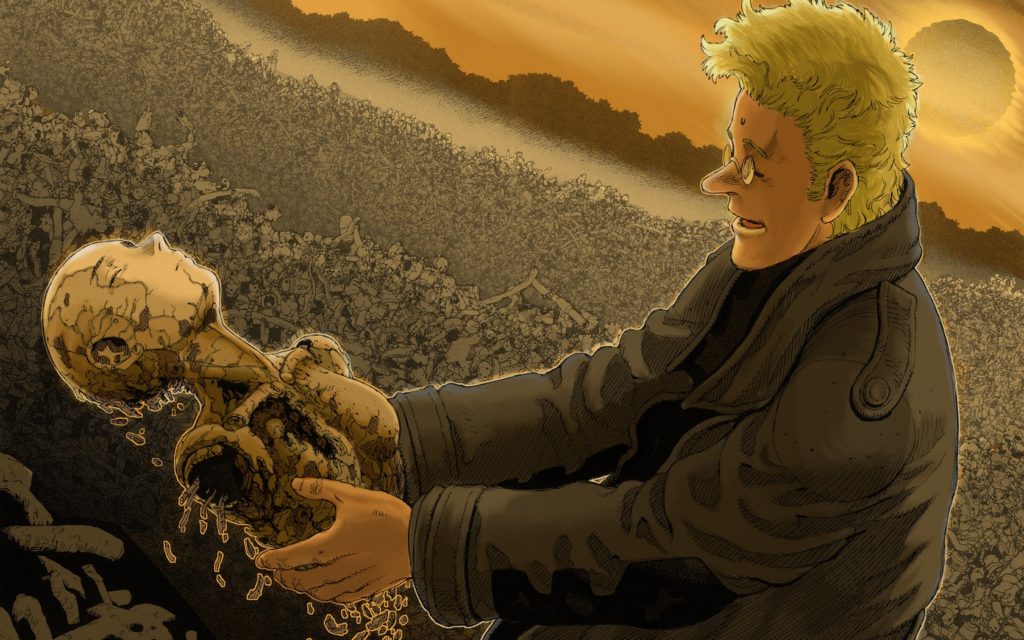 Darwin
Darwin is a movie that is currently on the festival circuit about a boy who lives in a one room space and is thrust into the outside world when his chamber malfunctions. This is a movie that has nailed aesthetic and looks like it has a compelling story to boot. Independent films continue trump many of the Hollywood Blockbusters.
Ghost in the Shell
There is a new group of leaked photos showcasing the cast of the upcoming live-action adaptation of Ghost in the Shell featuring Scarlett Johansson. The photos cover the entire Section 9 team, which is exciting. At least there are some Asian actors in there. If Batou doesn't have cybereyes in this film, we will be very disappointed.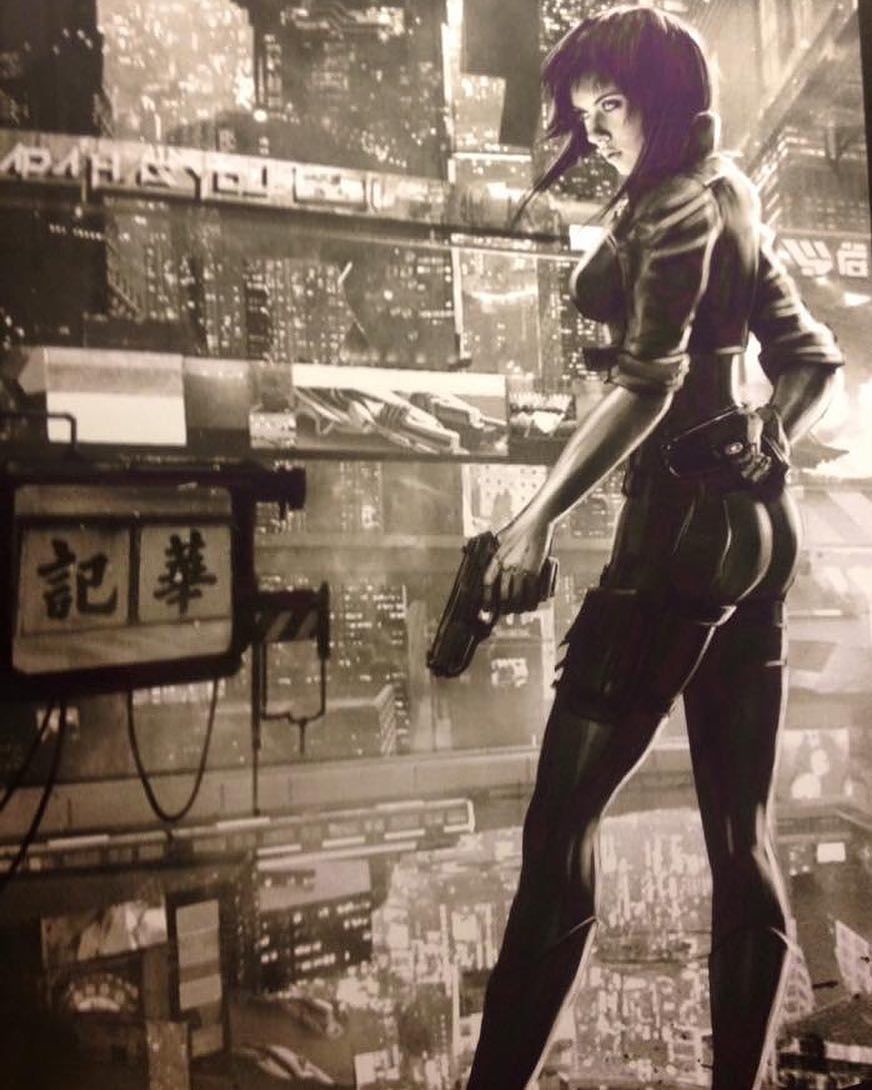 Cyberpunk Music
Odonis Odonis
The Canadian industrial band, Odonis Odonis, has created a very socially relevant music video for their song Needs on their new album Post Plague. According to their Bandcamp,
Needs' is the song that caused our band to snap, let go of the past and progress as something new.The world is quickly becoming a cold place to live. Narcissism has reached an all time high. This song confronts this new climate. How far are you willing to go at someone else's expensive? When communication is no longer face to face it gets easier to step on people on the way to the top.
Did we miss anything? Are you excited for the new film adaptations of precious cyberpunk franchises? Let us know in the comments and on social media!