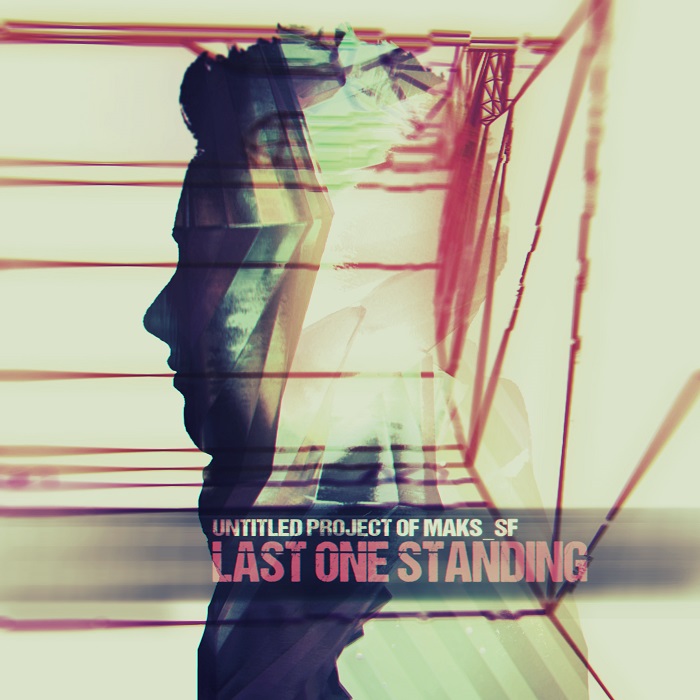 In the world of independent labels and almost never ending amount of music that is available, it's generally hard for me to keep up and actually sit down and listen to any album in its entirety. When I got a chance to pick up Last One Standing, the latest album from Untitled Project of Maks_SF I found myself able to almost close my eyes and envision myself walking down a neon lit street filled with strange characters and dimly lit eateries.
Last One Standing has a great blend of synth pop with enough of an industrial edge that it kept me engaged. Halloween Kick In The Teeth in particular was a lot of fun mixing retrowave with industrial that almost had me wondering if I should break out some Rammstein or re-watch Blade Runner for the umpteenth time.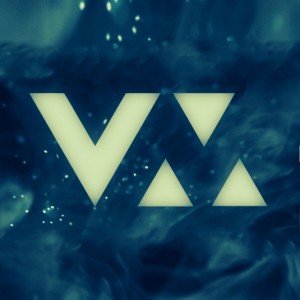 Released under the independent music label Venator Music, it's a fun album that will have you reminiscing about the last great sci-fi/80s cyberpunk flick you haven't watched in a long time. Pathfinder and the two remixes of the Last One Standing title tracks also provide some variation from the norm while keeping steadfast to that retro/80s theme. A definite recommended listen for any fan of the genre.
Neon Dystopia received a press release, you can read it below: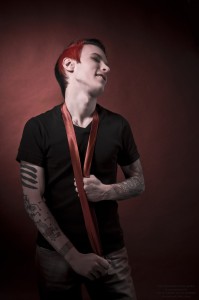 Last One Standing is the fourth full-length album by Max Simchenko, musician, producer and composer from Belarus, which was released on the independent music label Venator Music. In spite of his young age, he has already gained popularity among different music fans. Many of his works could be heard on the screen (e.g. "Made in BY" – the Italian documentary film about Belarus which score includes the song Everything Will Fade Away from the 3rd Max's studio album) as well as on several popular radio stations in Belarus and foreign countries. Every release of this musician differs from the previous ones by sound and whole stylistics as well. Untitled Project of Maks_SF was started in 2011 immediately after the breakup of his band Death In Tension which had advanced not only in awesome music presentation but also had interesting style that though had been rather different from the mainstream, nevertheless had absolutely precise and recognizable charm.
The new album is a combination of dance music, 80's science fiction, industrial and ambient. It also contains orchestral music elements that make it really unusual and unforgettable. The thrilling futuristic scenery, neon signboards, reflecting in puddles of lonely backstreets and other things are waiting for you.
The two main tracks The Insider and Pathfinder were recorded with French musician and singer Xavier Schattel who is better known as Crytek. These both tracks describe similar stories about the utopic world of sci-fi and cyberpunk where the Artificial Intelligence has long ago surpassed what people waited from it, the people themselves has become derelicts, and chromed sparkling skyscrapers impale the sky. The title song Last One Standing is an alternative version of The Insider where the vocals switch to the futuristic and amazingly melodic synth straight from Blade Runner. Despite the similarity of these two tracks, Last One Standing tells us completely another story and both tracks evoke entirely different emotions. Next song Sojourner narrates the story of droid-satellite and represents a hybrid of ambient, jazz and electronics. Collector shows what is hidden deep under the night city streets and Halloween Kick in the Teeth gives you a pass to forbidden underground robot battles.
Due to the fact Max never restrains himself with any stylistic scopes, every his record is absolutely unusual and self-dependent.
In addition, as a bonus, the album contains three remixes made by different music producers in different genres such as dubstep (remix by Hydraulic Snake, Finland), dubcore (remix by Axon Rise, USA) and house (remix by DONOЯ, Russia).
While working on the album, musician has used a wide amount of instruments, virtual and analogue as well, which makes the sound of this release quietly warm and involves the listener to the universe created by Max. Album was mastered by John R1se – the eminent music composer from Novosibirsk, Russia.
Maks_SF:
Venator Music: