Irving Force is a retrowave 80s style synth band whose music calls to memory action scenes from 80s action flicks, many of which were heavily cyberpunk in nature. The Violence Suppressor, released in May 2015, is no exception. It was imagined as a soundtrack for a fictional cyberpunk movie.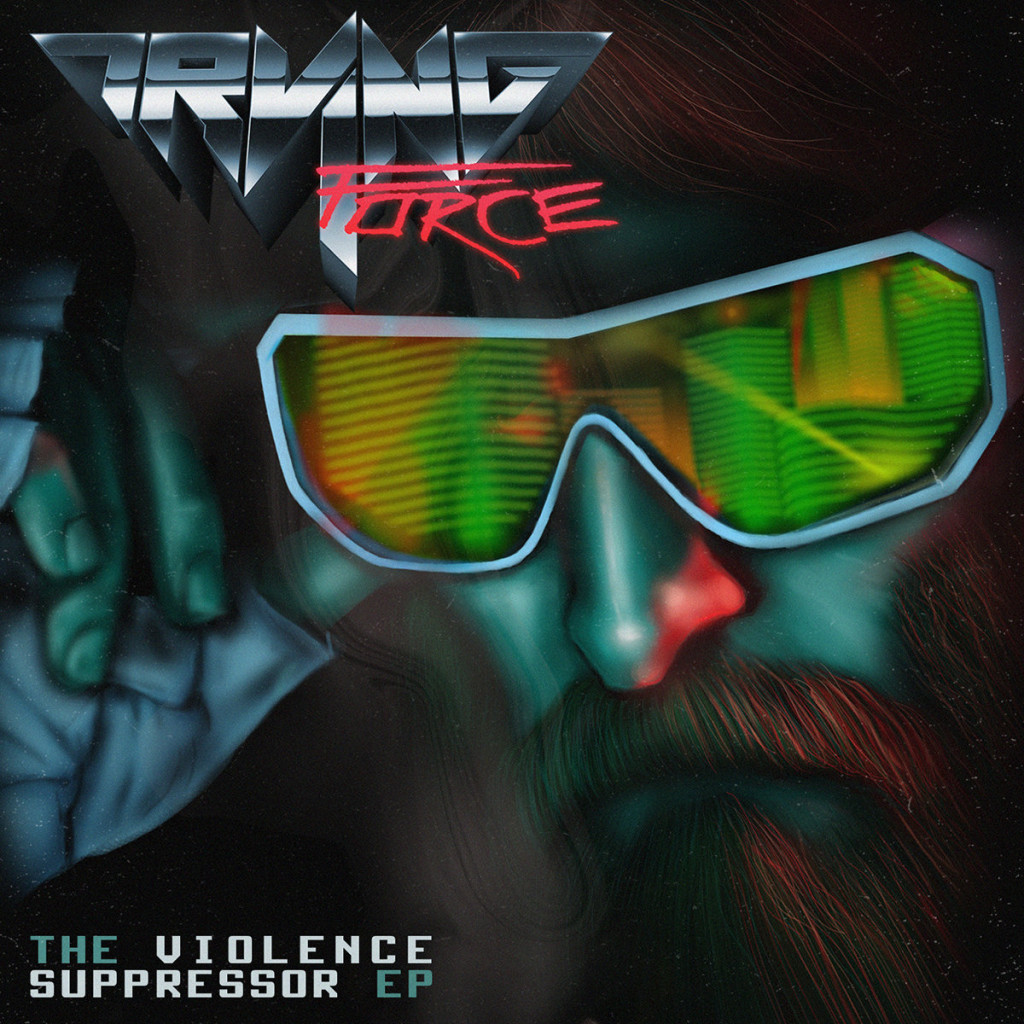 On the Irving Force bandcamp, they put down this description of the album:
In the distant future of 2015, crime runs rampant. And when society can no longer be controlled by law, you must control it by Force!

Irving Force is back and he is going to shoot straight through anyone who gets in his way, guilty or innocent, as he cleans the filthy city streets and wipes out the gangs that have taken over, forcing them back down into the sewers where they belong.

Four new tracks act as a soundtrack to this fictional movie.
Then on Decemeber 13th, 2015 they released a music video bringing this film vision to life in a hallmark to the 80s movies, much as Kung Fury did. The primary difference is that Kung Fury absolved to make tribute to the genre via comedic parody. The Violence Suppressor made tribute by recreating the kind of hyper-violence justified through black and white lenses, preferably mirrorshades,  that dominated many of the movies of the time. Keep an eye out for the Kung Fury reference at the end of the video.
Irving Force remains a force in of itself providing us with synth to add a dash of hyperviolence to our otherwise dull existence.