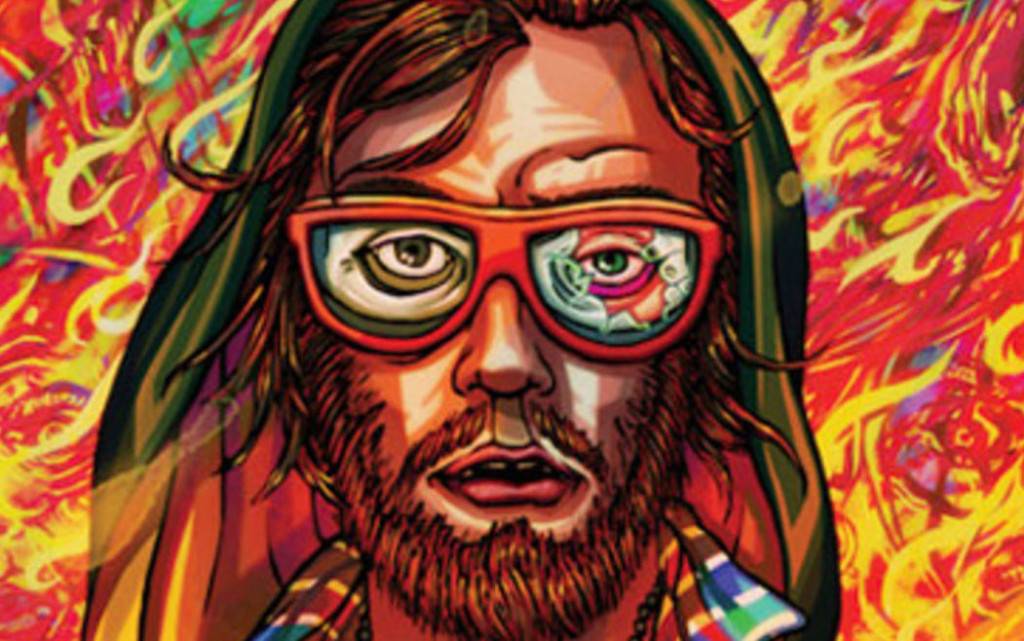 The massive surge in music drawing on 1980s genre cinema in the past few years has been something of a boon to cyberpunk fans. Not only does the influence of Vangelis' seminal Blade Runner score loom large over a lot of artists' output, but it's great to see artists like Perturbator and Irving Force show a genuine enthusiasm for the genre. It would be unfair to call cyberpunk the only cinematic influence on synthwave/outrun/retrowave (horror and action cinema exert a massive influence too), but it's great to hear it in the mix and show up in the aesthetic adopted by many of these artists.
It is not only music that has benefited from the re-tooling of 1980s pop culture however, with films like The Guest and video games such as the Hotline Miami series giving the decade of excess its own woozy, anxious hangover. The first Hotline Miami's soundtrack was well received for its mix of surreal, dreamy pop and pounding high octane electronic music full of glittering amphetamine highs and crushing comedowns, so fans should be pleased to hear that Hotline Miami 2 has continued and improved on the musical formula established by the first game.
A lot of the tracks here are possibly going to be familiar to synthwave fans, such as Carpenter Brut's punishing 'Roller Mobster', Mitch Muder's 'Frantic Aerobics' or Perturbator's 'Tech Noir', but there's plenty of great music here likely to be new to many listeners like IAMTHEKIDYOUKNOWWHATIMEAN's disorientating and unsettling 'Run'.
While the Hotline Miami series wears its violent slasher movie influences quite proudly on its sleeve, there's a very cyberpunk approach to the mutability of reality present in the games deftly portrayed by some of slower, delirious sounding tracks. Tracks like The Green Kingdom's 'Untitled' add a Lynchian atmosphere manages to be simultaneously mellow and vaguely threatening while 'Richard' by Life Companions heads straight for disorientating nightmare territory with its ominous drones and electronic jungle sounds. Perhaps most unsettling, partially due to the jarring context it's delivered in, is Riddarna's 'Simma Hem' (Swedish for 'Swim Home'), a more or less straight forward rock song which takes on sinister undertones when surrounded by the rest of the soundtrack's neon hued dementia.
Although the Hotline Miami 2: Wrong Number soundtrack is currently only available through Steam as downloadable content for the game and as a rather gorgeous vinyl edition, it is well worth tracking down as a record of some of the best of aggressive electronic music being made today for both fans of the games and newcomers alike.