Love it or loathe it, there's something inescapably cyberpunk about vaporwave. It's the sound of skewed future-capitalist dreams transmitted through in-ear filters and grainy Betamax retinal displays. It's a snail-paced haze of mall muzak smeared into the soft perversions of a counter-culture. It is, for all it's sexy buzzwordery, recycled, repackaged and generally a bit silly. In its already short life, there are cries of stagnation with genre pioneers distancing themselves from the term. It was, after all, quite soulless in the first place. But that isn't to say it's no good. Recent times have seen further experimentation and emergent microgenres that push in new directions, and much like the quest for truly sentient AI, a new consciousness is slowly forming.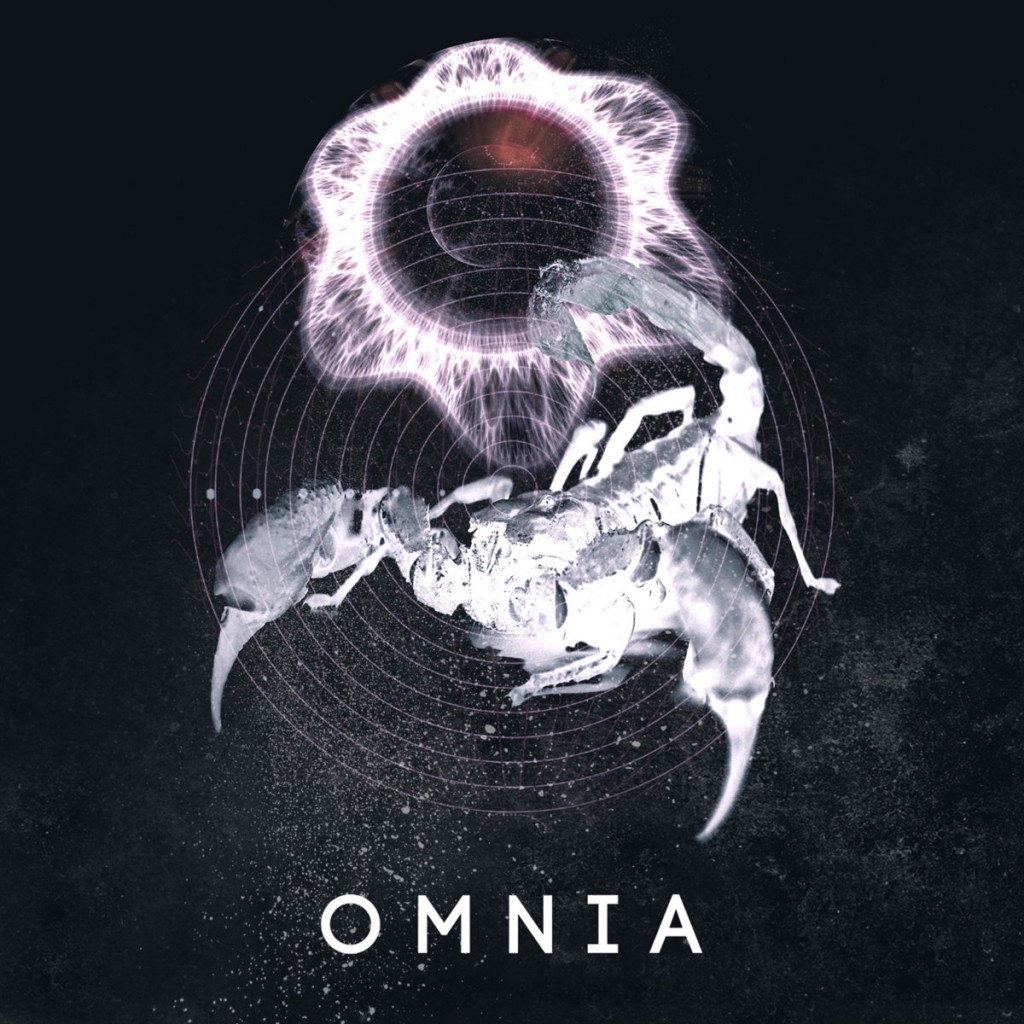 HKE, head honcho of the Dream Catalogue label (alongside t e l e p a t h テレパシー能力者 ), has been a major voice in the post-vaporwave movement. With Omnia, the artist formerly known as Hong Kong Express has delivered a full-length that is as much soundtrack as it is soundscape. It's a dark cerebral journey through a droning urban sprawl, and it's a style that's been tagged, jokingly or not, hardvapor. So just how good is Omnia, and how clear are HKE's future dream visions?
Opening with the breathy pornographic haze of 'Dream', Omnia lopes from a piss-soaked doorway into the inner-city skitter of 'Scorpion Queen', a track built on pulsing kick crackle and distant synths. The signs of life are rife, the neon fizz of billboards, rain smattering on the sidewalk as steam rise from grates in the tarmac. There is an urgency in the delivery, the push of evening commuters in a busy tube station. Third track 'Hand in Throat' offers the slightest shard of light before a wash of high-contrast desolation wipes it away. It shimmers beneath the lens and is all the more lonely for it. The mid-tempo scrunch and snare of 'Sphere' verges on stalker-pop, with it's subdued creepy melodies. Its brooding voyeuristic sewergaze that slobbers at ankles from behind the grill of a gutter mouth.
Title track 'Odium' quickens the pace, a tense chase through caustic alleys, reflections shattered underfoot as feet stomp through puddles. Heavy glitch and chorus squelch reign for the duration. 'Paralysis' is pure dropship atmospherics, a hiss of landing hydraulics and lens glare from the blinding spotlights. Onboard the dropship, 'Zero' is our soundtrack as we lift-off from the light-speckled city as the AI autopilot cranks. Arpeggios cycle, melodies drift in, occasionally syncing and locking before lurching into the ether. 'Omni' takes an near-tribal approach to the beats, patched with dreamy synthscapes that meander the vibrant market stalls and hustling street vendors. It's an exercise in exploration finished with a lip gloss of kitsch.
In 'As Foretold', a voice harkens from the digital realm, the ghost of a virus made by human hands. It treads a path of melancholy along a quarantined server highway. By way of contrast, 'Requiem' is the skitter and glitch of a singularity, but alarms blare as the cranial interface begins to fail. Senses are lost to harsh neural hammering, firing through endless interconnected networks. 'Restore' opens with clinical ambience, shifting from number crunch neuro-administration to the beginnings of the mind upload.This is the sound of the search for digital enlightenment, but somewhere apprehension lingers. Finally, 'Awake' acts as an epitaph of sorts as we drift away from the city, the body and the physical, and head deep into a vapour of ones and zeroes.
Given the immersive nature of the album (and HKE's own philosophical musings on the subject), it only felt right to review Omnia as an experience. It's 43 minutes of carefully paced adventure that evokes stark images of a spectral future that begs exploration. This is music for hackers, fixers, dreamers and outcasts. Listeners craving an expansive and moody sensory experience are well advised to seek this out.
Omnia is out now on the Olde English Spelling Bee label and available as digital download or CD. The physical version comes with a bonus DVD featuring 2 hours of mystery audiovisual content. Curious. Welcome to the hardvapor revolution.