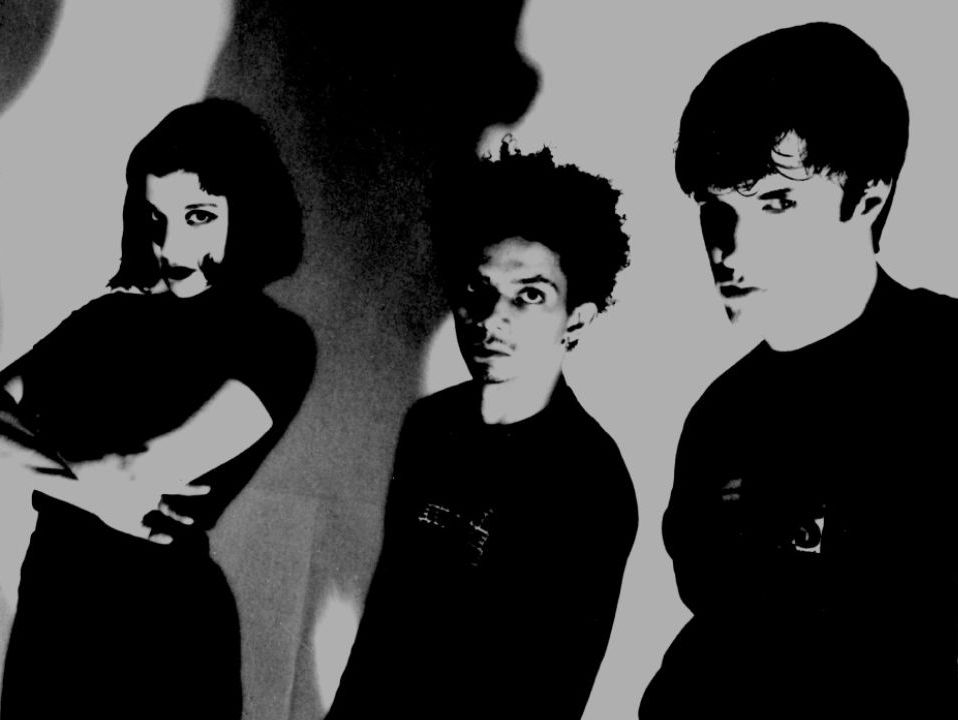 There are very few albums I can recall hearing for the first time. I remember the first time I fell in love with The Clash's London Calling or Joy Division's Unknown Pleasures, but not the specific moments that I first slid the CD into the tray or the parties or the car-rides that I heard them during. Atari Teenage Riot's Delete Yourself, originally released in Europe in 1995, stands out as a notable exception.
I was in my mid-late teens and had made a group of friends outside of school for the first time, mainly united by rock music. As a gamer and burgeoning cyberpunk, hearing an album called Delete Yourself from a band called 'Atari Teenage Riot' sounded like an awesome proposition. In reality, I was simultaneously allured and disgusted. Too many sub-cultural lines were being crossed for my teenage brain to calculate. The hardcore electronic beats weren't my thing at the time as a rock fan, but the thrash metal and anime samples felt like they were put in there just for me.
I bought the album, but can't say the band fully clicked for me until the release of 1999's 60 Second Wipeout and the cyberpunk influenced video for 'Too Dead for Me'  (directed by The Road director John Hillcoat) that made me reappraise the band's back-catalogue, always coming back to Delete Yourself.
I'm continually taken aback to delete by how the album's mash-up of genres and command to 'Delete Yourself', which seemed slightly goofy in the decade of Hackers and The Matrix, seem frighteningly pertinent now. Delete Yourself might have beaten out the beginnings of mainstream acceptance of internet culture by a couple of years, but what might have felt like science-fiction paranoia then feels incredibly relevant now. Atari Teenage Riot have always been a highly cyberpunk influenced band in the visual sense too, with pre-60 Second Wipeout videos like 1997's 'Sick to Death' video employing glitched out, low resolution imagery.
Atari Teenage Riot are often considered a political band, although the focus of their rage can feel a little nebulous on Delete Yourself. The opening salvo of 'Start The Riot!' and 'Into The Death' are certainly angry, for example, but at no particular target. This isn't uncommon in punk, however and in many ways may have helped the album by avoiding specific references. The band's sloganeering has always been one of their more cartoon-like elements, but taken in the context of their sound and imagery, it makes perfect sense. Atari Teenage Riot are the synthesis of all kinds of extreme music, so it's only right that the vocals are suitably extreme too.
Despite gaining a reputation as a noise band of sorts, there's actually quite a lot of hooks on Delete Yourself. Tracks like 'Speed', perhaps one of the album's most enduring tracks, 'Midijunkies' and the reworking of Sham 69's 'If The Kids Are United' under the title 'Kids Are United' are actually pretty catchy and melodic.
Atari Teenage Riot even take their foot of the gas a little with 'Sex', a little bit of an anomaly in their discography that is ethereal and dreamlike with spoken vocals from Hanin Elias.
Perhaps of most interest to Neon Dystopia readers is 'Cyberpunks Are Dead!' with its screeching radio noises, drones skittering drums and scratching invoking a neon lit, rain soaked chase scene.
https://www.youtube.com/watch?v=Kl5swNfFinY
There's still quite a lot of kitsch to Delete Yourself and perhaps even Atari Teenage Riot in general. However, this doesn't mean to say that this is not intentional. There seems to be a level of knowingness to their work that goes unnoticed by many which can sit at odds with their punk sincerity at times making Delete Yourself a fun listen now.  It remains a snapshot of a kind of futurism that existed in between the cooling of 1980s wave of cyberpunk and the mainstream internet era, simultaneously hopeful and dystopian. This juxtaposition cements Delete Yourself as a cyberpunk artifact: the future might be messed up, but it's ours.