The witching hour is behind us. Halloween is over. The tide of scary clowns with rubber masks over robot faces has receded from our shores and as we pick through the wreckage a handful of memory sticks and shrink-wrapped audio tapes stand out. Here's your Cyberpunk Music Dossier for November, rounding up the releases of note from last month.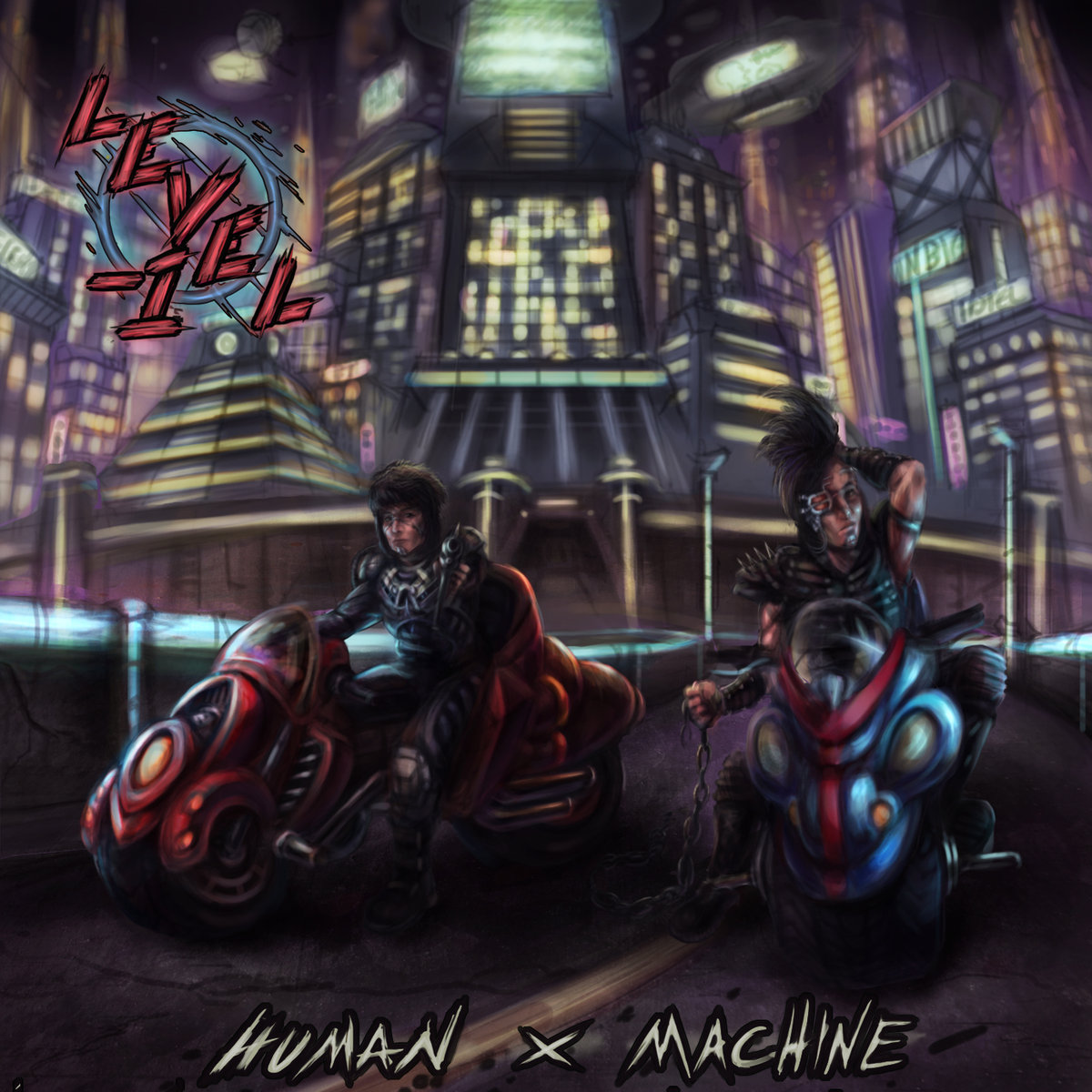 I don't know what I expected when this one came in for review. A synthesis of man and machine; tried and tested human flesh melded to unreliable robotic parts? An organic, pulsing beat like a heart rattling in a metal cage? What we have, instead, is a heavy dose of chiptune and 16-bit videogame inspired retrowave. The deeper you get into this EP the better it gets. Samples that should sound trite, such as the Kyle Reese speech from Terminator that introduces the title track, help elevate the later songs, keeping them fresh even after twenty-plus minutes of cyberpunk-derived new retrowave.
Level -1 is probably as new to me as to many readers of the monthly dispatch. Hailing from Berlin, a hotbed for techno and electro music, Human X Machine is the culmination of fifteen months. Iteration, in music as in technology, has resulted in a pleasant surprise for me. I don't think every part of the EP is beyond reproach; the coda of Die Auferstehung des Technomancers while not without its own merits feels too long to end the album. Neon Cop pulls in two directions; 80s action and lightweight keyboard synth. In spite of my criticisms, however, I came away from Human X Machine ready to browse a catalogue of cyberware and chug a juice box of soylent.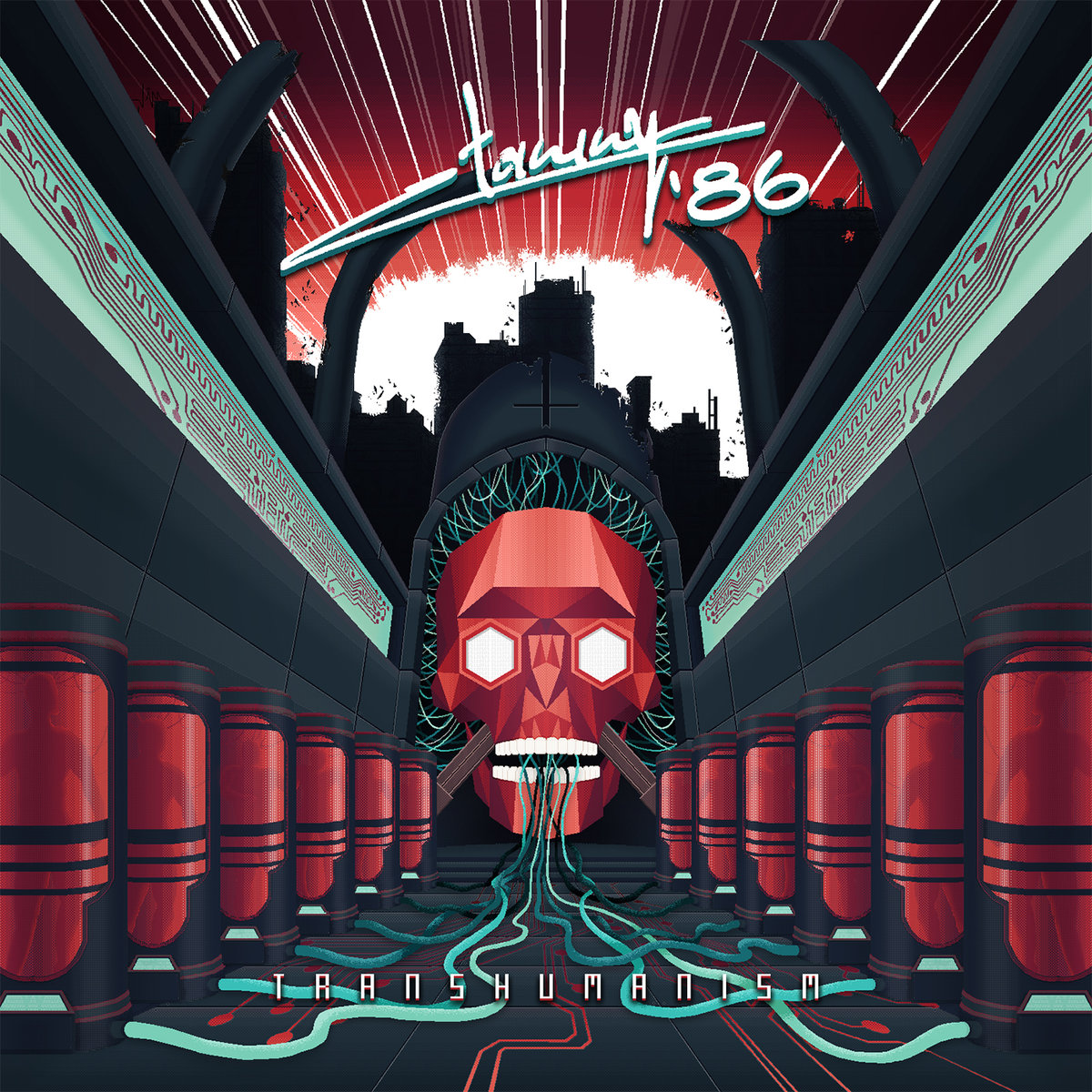 Tommy 86 has been a stalwart of the synthwave scene for for years. There's no need to introduce him to a seasoned synthead but in case you've never heard the name here's the brief: synthwave stalwart since 2012, hailing from France, releasing his own work and collaborating with others, and releasing what was, for a brief time, the highest selling album on bandcamp. He's run the gamut from outrun to Miami-beach retrowave to dreamy synthwave, and has given us an early darksynth Christmas present in the form of his new Transhumanism album.
The genre shift is a surprise for me. Transhumanism is a shift in tone and sound with machine-precisioned beats pounding underneath distorted synth that fills an electronic chapel of woe. Unsurprisingly, however, Transhumanism is also a banquet of riches much as I've come accustomed to when listening to Tommy 86. From start to finish you're in for an hour of music where the human race will full under the yoke of its own creations before finding a thread of escape in the promise of transhumanism. The Last Judgement gives an excellent sense of the horror that's being described throughout the album, albeit at a much slower tempo than, say, Citymulation. It's a funereal dirge for those still living, an electric organ played by a robotic undertaker, and as with so much of this album a bridge between tracks that stands on its own merit.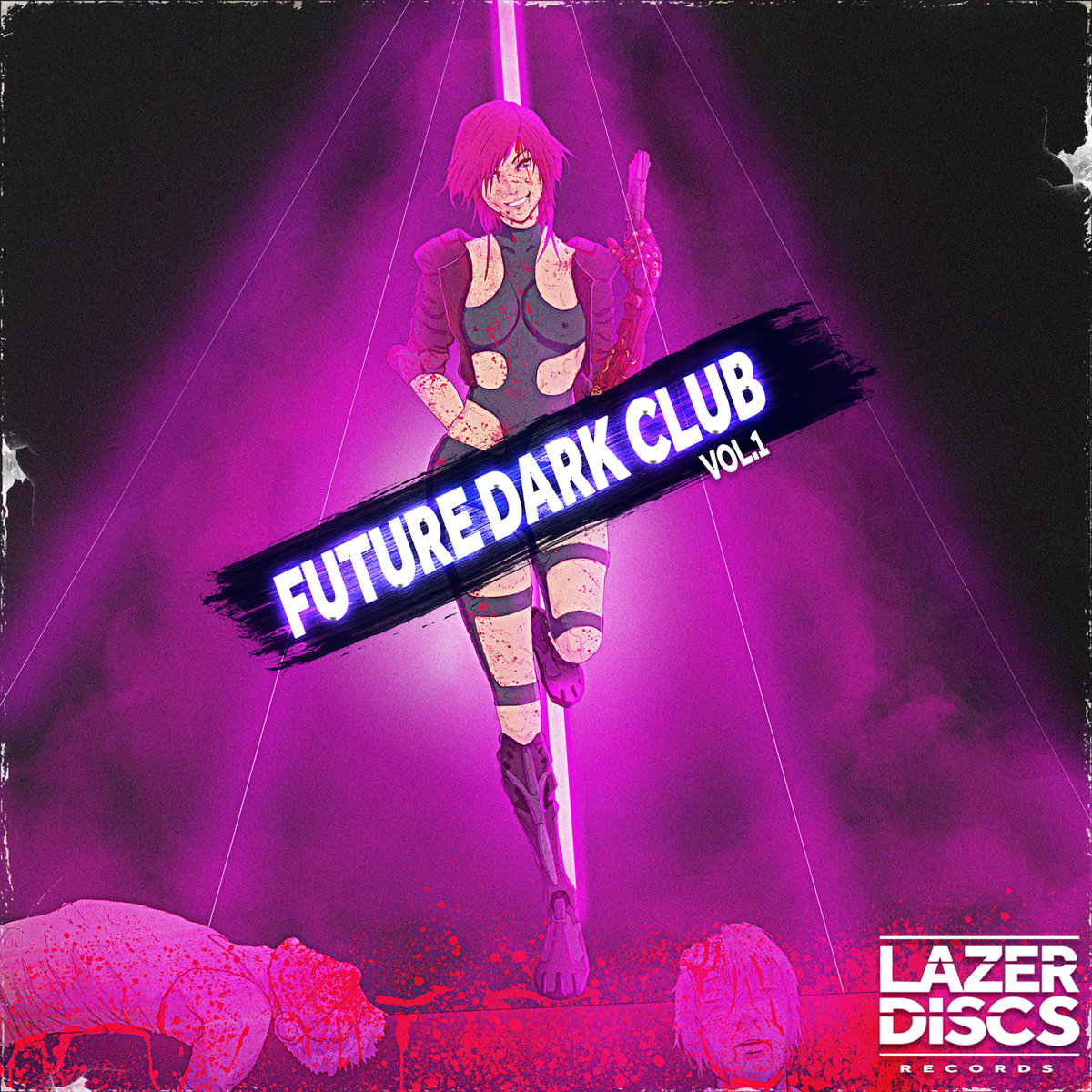 There must be something about the end of October that brings darksynth to the fore. I've mentioned Lazerdiscs Records before in my review of Police Heartbreaker, and while they're not prolific in their output their range makes up with quality what it lacks in quantity. That brings us to Future Dark Club, released on the 28th of October and packed with a range of retrowave & outrun artists coming together to produce a Halloween horrorshow. The album is front-loaded with big names; Miami Beach Force, Dance with the Dead, and Lazerhawk are all represented inside of fourteen minutes. A more cynical review would claim that this was deliberate, and that that Lazerdiscs Records deliberately stacked the start of the album to entice a casual purchaser, but for those who listen through the record there's a surprise later on in the form of Exhausted Divinity by Niky Nine with Necronomicon from Speed Machine hot on its heels.
Thematically the album fails to deliver on it's premise. For a future dark club too much of the music is at a lower, softer tempo than I was expecting. The balance, for my tastes, veers too much towards brooding darksynth inspiration and too far from the high beats per minute of club music. The benefit of albums like Future Dark Club is that they expose you to a range of artists you may never otherwise hear. Treat it as a sampler, rather than a concept album, and you're sure to find something that appeals.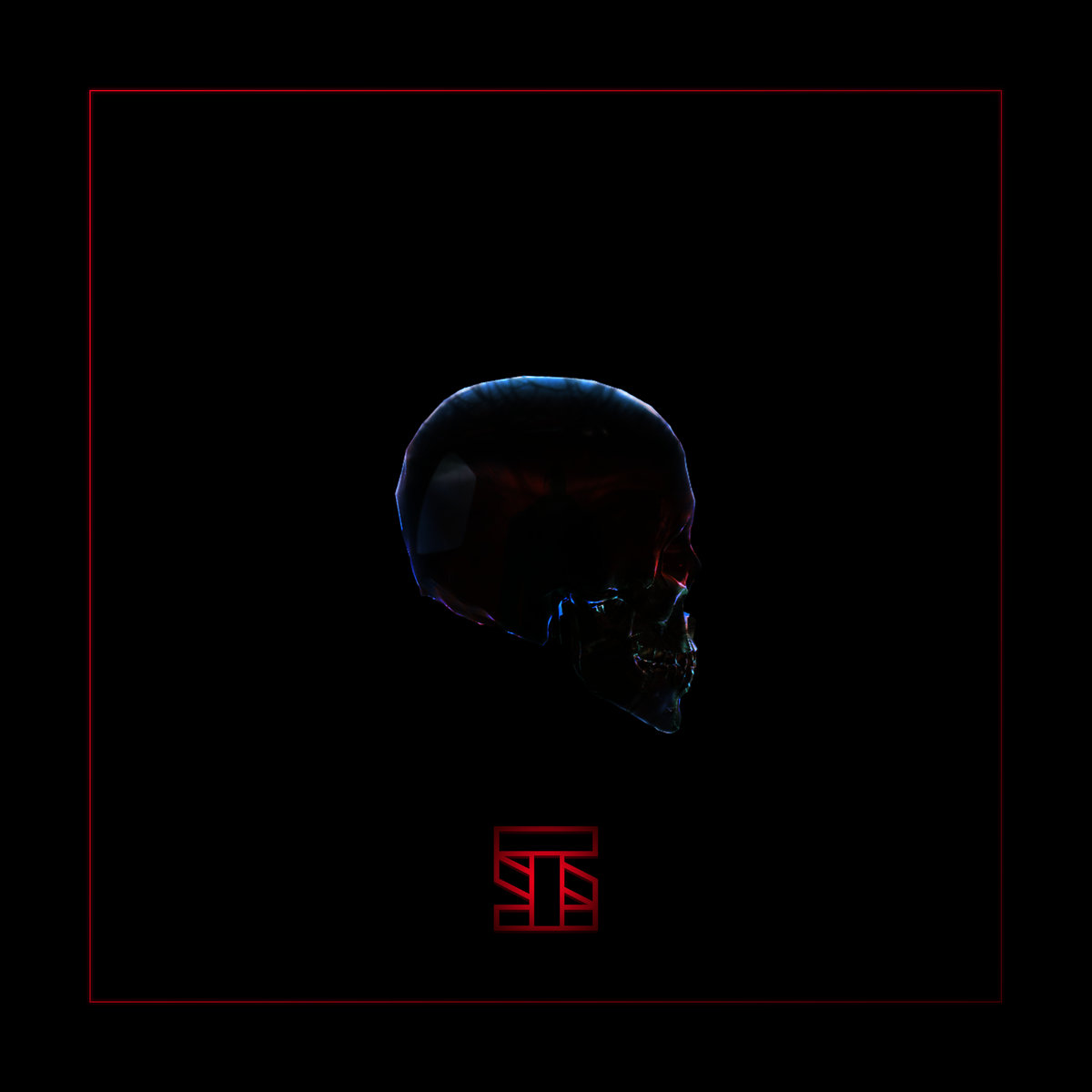 Evil Awaits, the new EP from Calgary, Canada's Stilz, is a Halloween treat for us from an artist who we've previously reviewed at Neon Dystopia. The sound you're about to experience is high school horror movies and cold Canadian synth with chunks of vocal sampling bubbling up to the top. It's short; twenty minutes long. It's cheap; $2 or more as you see fit. It's ready for you to unsettle yourself to late at night.
The standout for me came at the end of the album with Class Dismembered. The sampled screams and synth are pure John Carpenter. If you're familiar with Stilz other work you might recognize this from his collaboration with The TCR on Karate King Record's High School Holocaust. It stood out there, and it stands out here like movement in a shadowed corner coming your way.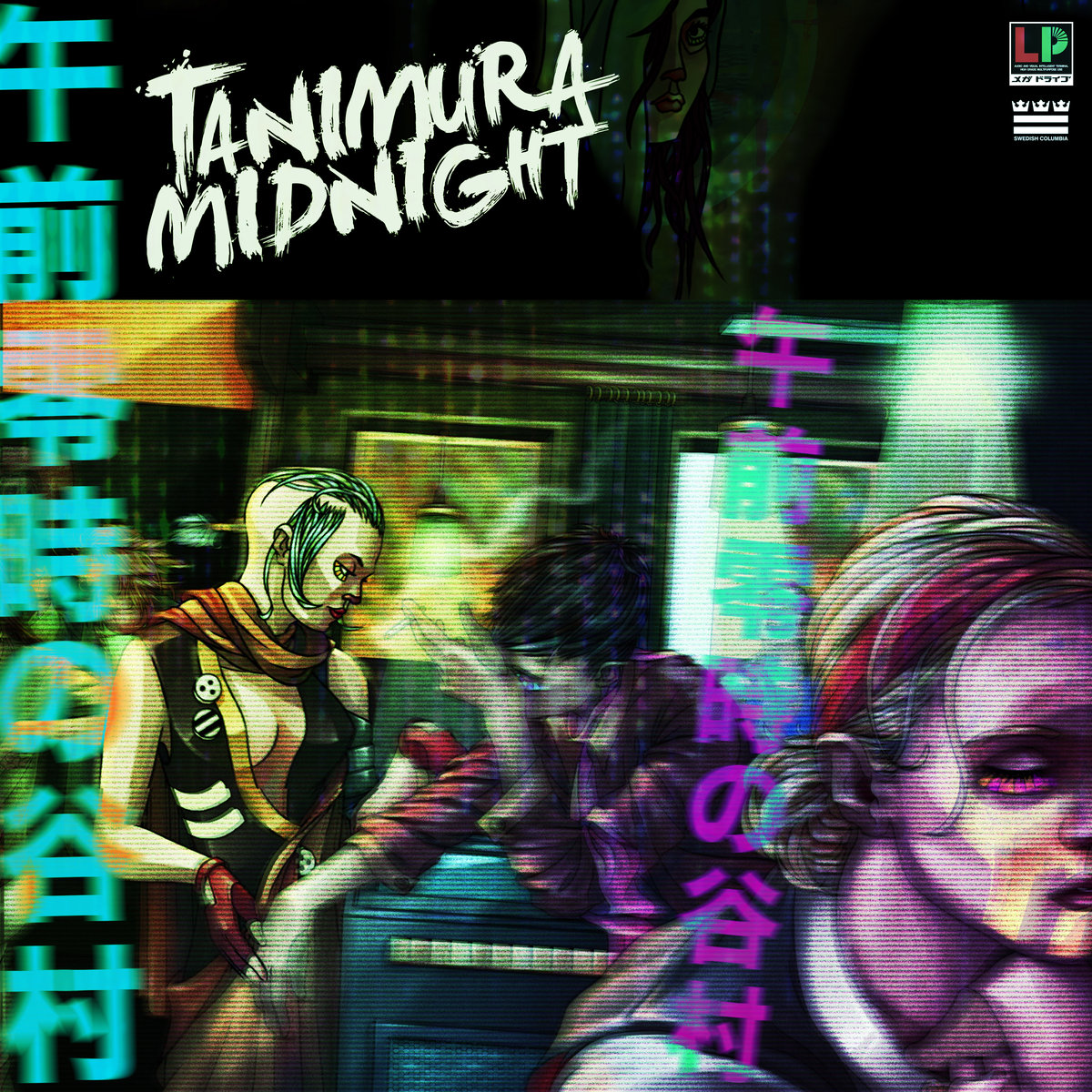 In a departure from the tsunami of darksynth this month Tanimura Midnight bring us their first full length release: Tears Disappeared in the Night. For an artist pegged as Los Angeles, Californa by way of Bucharest, Romania, Tanimura Midnight hardwires an Eastern aesthetic into synthwave as good as you can get from any back-street cart vendor in Akihabara. Fans of artists like Damage are in for a treat with Snowden while t e l e p a t h and HKE listeners are going to want to slip their headphones on for Love Screens To Vapor Dreams.
My high-point was the combination of Saturday Night Flight and Katoman. A ramen-bowl of musical ingredients; 80s saxophone melodies, taiko drums and snapping synth pass back and forth to blend and build into a night ride through neon drenched streets. After a diet rich in darkwave, Tears Disappeared in the Night was a welcome release and a fine addition to this month's Cyberpunk Music Dossier.
Rounding up the November Music Dossier and it's seemingly wall-to-wall collection of darksynth is the Crush LP from Robot FM. I know that you're here for the music, but take a moment to appreciate the aroma of vintage '80s action movies that's emanating from the Crush LP album cover. If you that the formula-derived abs and biceps and lone wolf motorcyclist against the world album cover tells you all you need to know about the album you're in for the same surprise that I was in for.
I couldn't dig up much on Robot FM from internet search engines. Russian torrent trackers, bandcamp links, and a suspiciously blank profile on Future City Records gave up next to no context. No point of origin. A total of two releases. The nine track Gears EP, and the seventeen track Crush LP. For an apparently new artist Robot FM is on a mission of experimentation, swerving from lane to lane on the retrowave highway. Have a listen to Ambush if you don't believe me, and keep an eye out for the next Robot FM release.
Did we miss anything that you spotted? Has an artist slipped past the notice of our contacts? Until we can lift a clean copy of a music-oriented search AI on one of our runs we need you to pass back information on new releases that you want to see reviewed. We hope you enjoyed this month's Cyberpunk Music Dossier.