>HELLO
>RUN HELLO
>RUN ./
>RUN AS FAST AS YOU CAN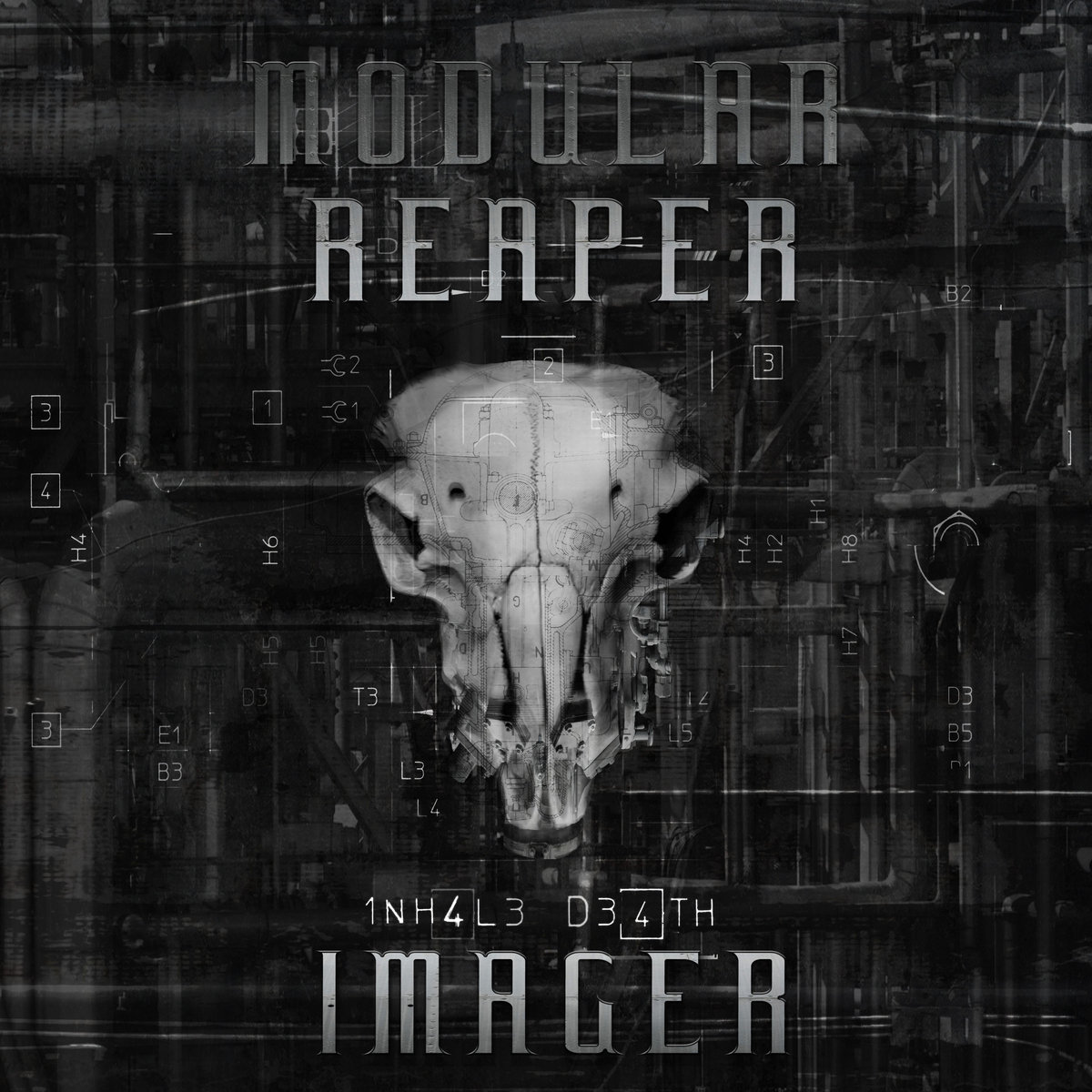 If you're looking for slaughterhouse industrial sounds, then Modular Reaper Imager has an auditory meat hook and a sonic chainsaw ready to carve your desires into pieces. It's an album devoid of joy or delight, a soundscape of fear, and in that vein, I wouldn't ordinarily listen to it expecting to 'enjoy' what I experienced but still come away satisfied.

1nh4l3 d34th is going to appeal to cyberpunks with a disdain for their own flesh and affinity for that late nineties industrial sound. M[ask] of gr[iN] was my personal pick for its slow piston percussion and, for industrial, fairly comprehensible lyrics. I'd categorized my last listen to Modular Reaper Imager as decent background for a tabletop game, but 1nh4l3 d34th is more of an album you could listen to for its own merits.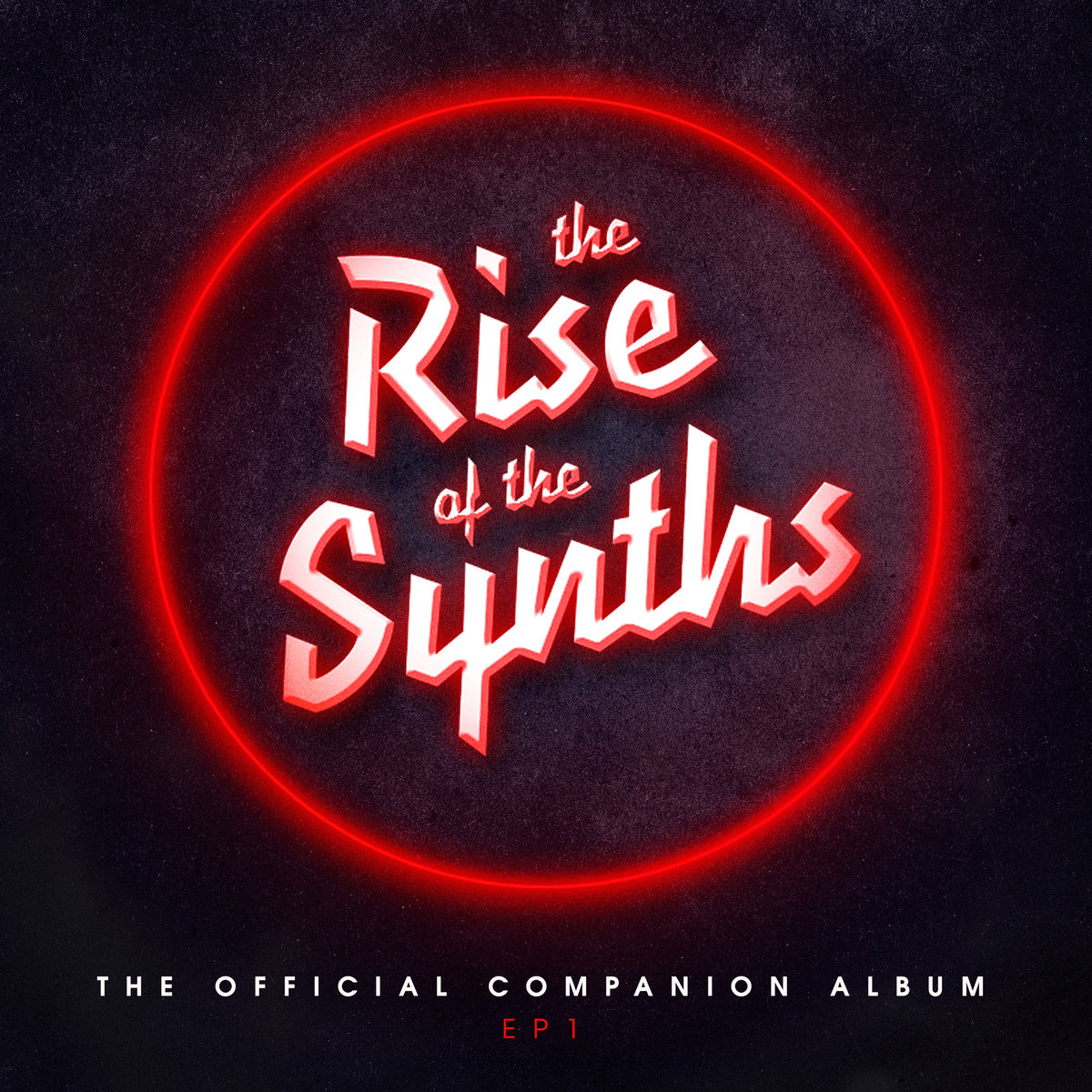 Briefly, Rise of the Synths is a forthcoming documentary about synthwave and I love synthwave, so you're stuck with me tapping at keys until I've had enough of trying to express my feelings on the topic or you've skipped across to the next album in this month's dossier.

There's a lot for me to love on this EP; from start to finish there was nothing I didn't enjoy, but a new Carpenter Brut release is something to point out (and if you've listened to the Trilogy collection you'll be excited already). It's the sound of a private detective seen through a haze of neon lights and cigarette smoke, of hot metal and burning rubber and a twilight car chase to fight an android who wears your own face on a clifftop overlooking the bay. The EP is packed with things I like, so I'm sure you'll be just as enthusiastic as I am, right?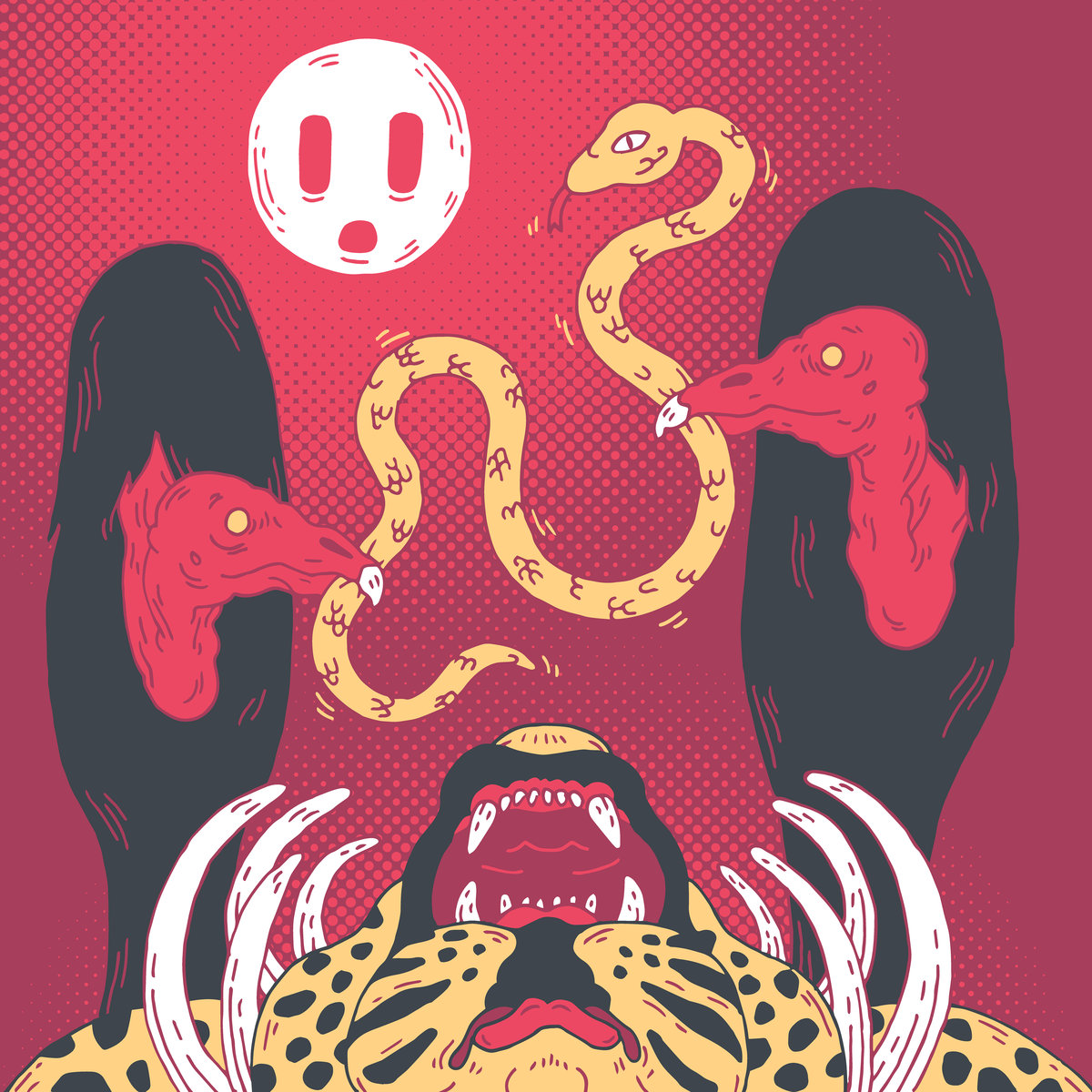 Now that I've gotten my synthwave addiction under control, here's something else in the same vein that isn't in the current zeitgeist. It's a short two-track release from California's Scattle who you may or may not already know from the Hotline Miami and Super Meat Boy soundtracks.

I don't know if I'm fair in saying that this EP represents a retread of Scattle's old sound. The familiar warble of Knock Knock is there, but there's something a little more coming through in the final third where changes in pitch deliver an increase in urgency while the tempo remains the same. It's a short listen, and when there's more to hear I'll bring it to you. For what there is, though, it's nice to hear something dark and synthetic that's got a fresh edge to it.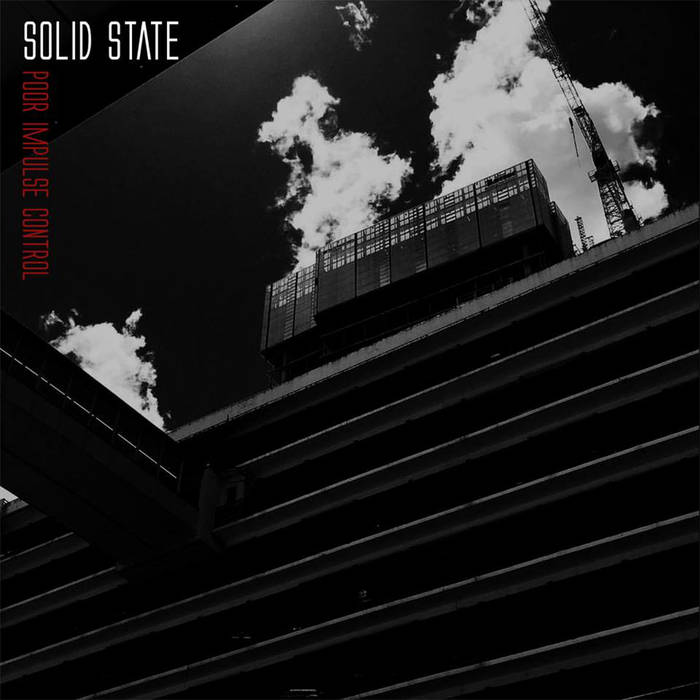 Next this month is Solid State's EP on Sonic Terror Recordings with a four track electro-heavy reinterpretation of late 90s jungle/drum and bass: Poor Impulse Control. It's quite outside my personal comfort zone, gusts of electro noise rising and falling through aggressive and active tracks.

I picked out Dead Channel for you in the hopes that you'd like it. It may be that you're deep into breakcore and the build/reset sound alongside the howling electronic noise and digital drumlines does nothing for you, in which case I'll happily be educated in the comments below this article, but if that's not the case and you're craving a sonic experience to rewire your neurons with brute force then perhaps this is what you've been seeking.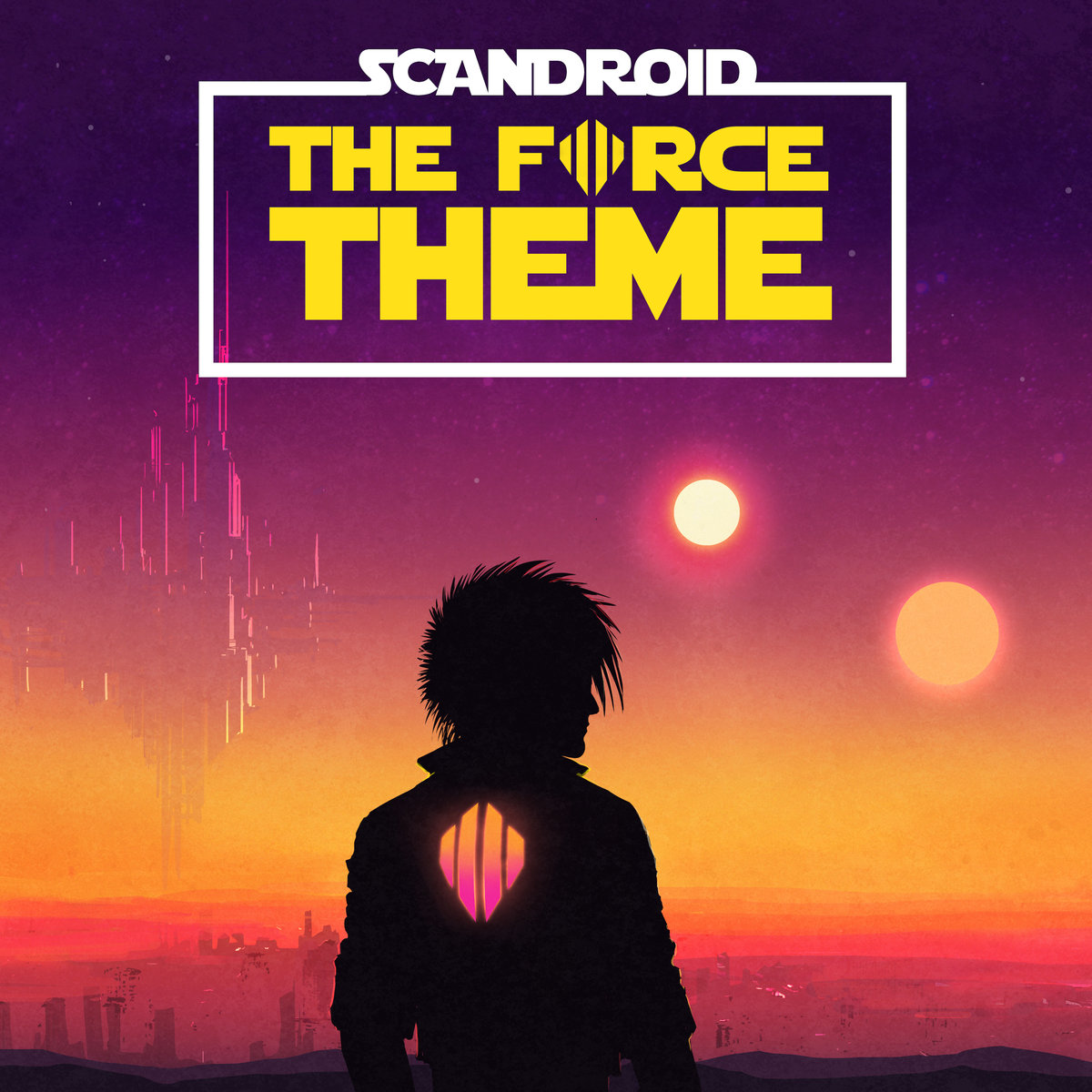 You knew that Scandroid's The Force Theme was going to be posted this month, right? Questions about the Force aside Vader has cybernetic body parts, uses high tech to achieve his goals, and is high up in the hierarchy of an organization that brutally crushes dissent. Sounds like some common thematic elements to a good cyberpunk story. Also, it's the 40th anniversary of Star Wars later this month.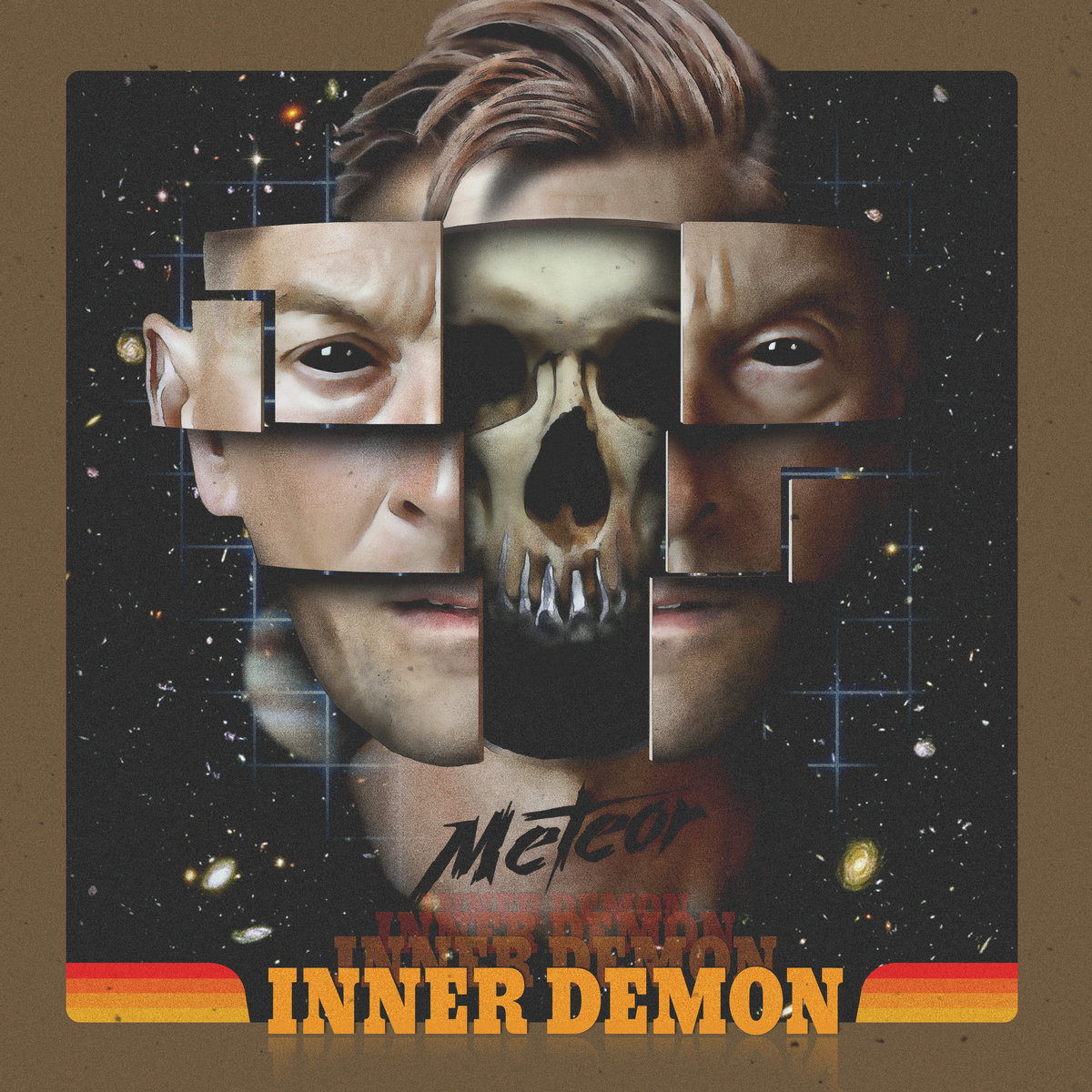 Colombia's Meteor has been on the scene for less than two years and in that time they've managed two full-length albums, an EP, and a pair of single releases. As an aside you've got Carpenter Brut to thank for Meteor's musical presence (and if you don't believe me take a listen to Awaken from Manhattan 2019), and Meteor's own thanks to buyers of their music for funding future releases. With Inner Demon there's a real love of the synthwave genre's roots from the album cover the instrumentation. There's a lot more guitar than I was expecting, however, Proctor Valley Road being a good showcase for what I'm typing about.

A New Case of Murder was an immediate standout for me. The guitar lines are straight out the Dream Theatre playbook circa 1992 with occasional synth interjections from early 80s space disco. Meteor's last release on Newretrowave, Parallel Lives, was a tight, well-structured, and enjoyable enough that you should make a note to give it a listen. Inner Demon is off in a different direction. I got a real sense of Italo Space Disco from the drum lines and a lot of the synth, but then found myself recalling early 90s prog with the guitar work. It's an ambitious set of influences to combine and on the whole, I think it's been successful.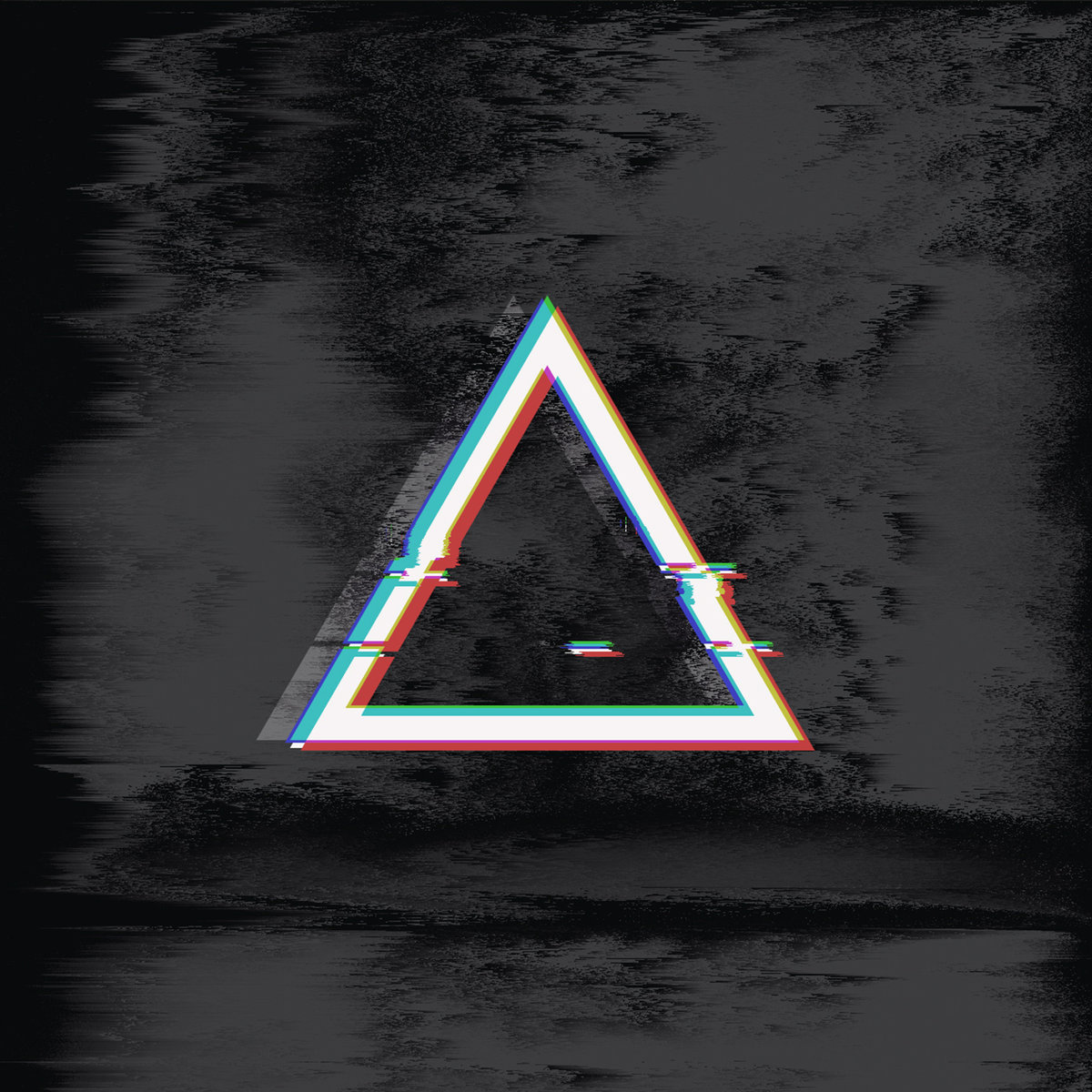 Maybe low.poly.exception is from Shibuya, Japan, and maybe low.poly.exception is just bits in a datastream, passing from user to message broker to a holding pattern until someone finally listens. It's vaporwave and it's not which is a singularly unhelpful description because while the sound, tonally, has plenty in common with that genre there's an aesthetic that's devoid of color – no sepia and magenta tones in CYCLE <>. If I had to pin genre tags on this I'd call it nihilist electronic drone.

W I T H I N T H E B A S I L I S K covers this pretty comprehensively (minus the drone, you'll want F R E E L A N C E N O D E S to properly hit that part). It's a stripped back composition that provides no conclusion to the album, it just reinforces the emptiness that low.poly.exception is trying to convey. When the net is everything and you've got no connection to it, what is there?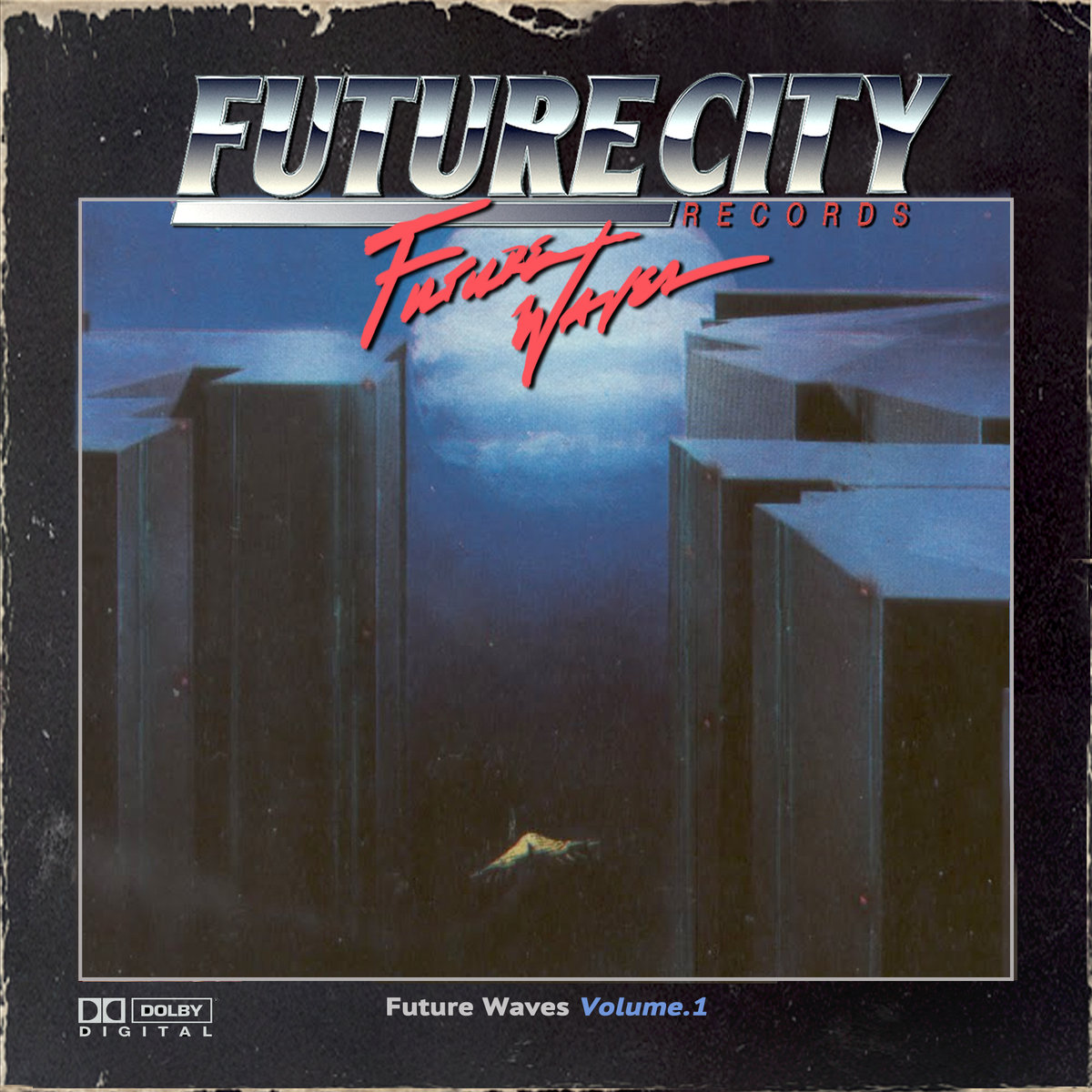 Contextually the Future City Records compilation releases were a long-running series on ensemble collections of synthwave that ran for ten releases, carried anywhere between a dozen and forty singles, and I thought I'd seen the last of them with FCR Compilation Vol.X. I was apparently wrong as whichever sorting algorithm resides inside the soul of Future City Records has reset and seen fit to grace us with the first in a new series of compilations.

When you're getting so many songs in one release it really is a mixed bag as to what you're going to withdraw. Sure, there's a tune by Moter in there that's bound to catch your ear but I prefer to treat these compilations as background noise at a reasonable price that allows me to (hopefully!) chip into a pot that reimburses a wide range of artists. Tourist At Home and Foot in the Middle have something that captures the sunshine and warm coastal winds of the Eighties dream, lyrics notwithstanding. I'll probably be listening to them this month, and that's why I enjoy sticking on these compilations.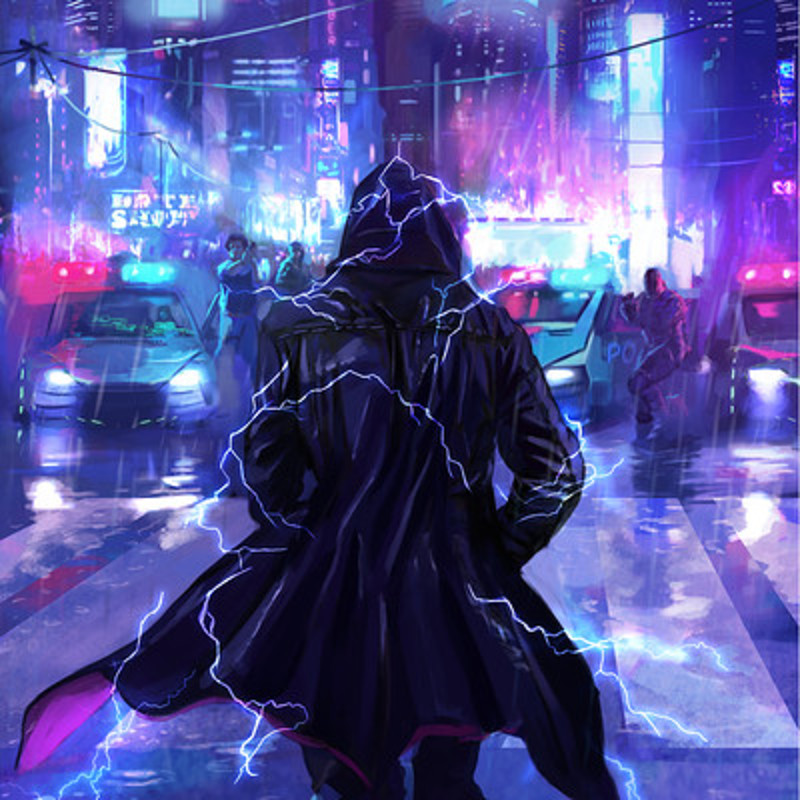 Speaking of exposure for new artists I came across Syren's Renegade as I was preparing this month's article and I think it's a perfect example of an artist that might have something to offer, but needs a little exposure and a little more material in their back catalog. The backing beat is textbook synthwave, but the orchestral sweep that kicks off around 1.38 is an interesting addition with enough teasing silence before delivery of the final forty seconds or so. Good stuff, but I'd like to hear more before really making a judgment, and a great example of the kind of track that would work well on a compilation release.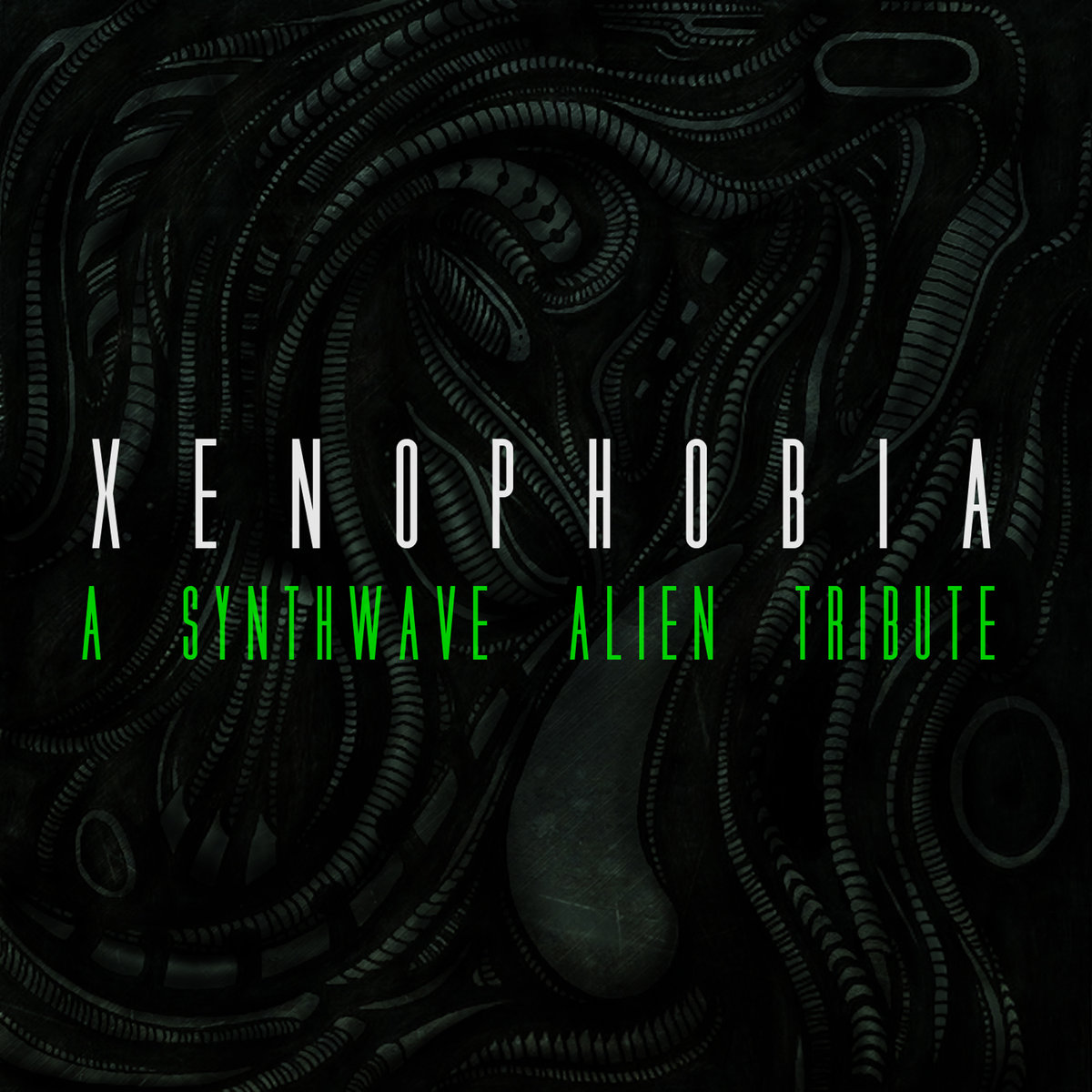 With Alien Day back on the 26th of April and a new Alien movie ahead of us, one might accuse this next mention of being a little commercially on the nose but if I'm going to post a link to Scandroid's cover of The Force Theme then I can look through a science fiction mirror darkly and expose the dirt and horror on the other side as depicted in Alien. Xenophobia has fourteen tracks inspired by the Alien franchise, and I don't think there are thirty seconds of optimism from start to finish.

Hadley's Hell. Not the optimistic name the colonists gave to their sliver of civilization on LV-426, but an evocative listen nonetheless. Likewise, Nostromo from regularly featured artist Neon Shudder, Cryocon's Hadley's Hell is the kind of music you play in a nightclub before the bomb drops, or the cocoon opens.
I don't know what next month will bring, but I do know that I'm looking forward to trawling the internet for sonic soporifics to keep me from another existential freakout in my blank-walled cubicle. I can send and receive messages electronically so if you have something to say, or you have something that needs to be listened to know that I'm listening. Just don't come out and say it plainly because, you know, they're taping the main exchange points and most of the minor ones too.