It's hot. Too hot. Close to the skin, slick sheen of summer sweat hot. The kind of hot that demands an escape from the city, somewhere there's a cool breeze and a drink with ice in it. If that happens to be a VR headset in an air conditioned Clean Air parlour where you can get a capirihina and they'll put a few drops of Pacific Ocean Breeze in the atomiser, hey, it's better than getting skin cancer. Oncocidals are for the wealthy. Thankfully you don't need money to enjoy this summer Cyberpunk Music Dossier. It's all digital, delivered directly to your IP address, it's a compilation of compilations for your summer soundtrack. Feel the heat.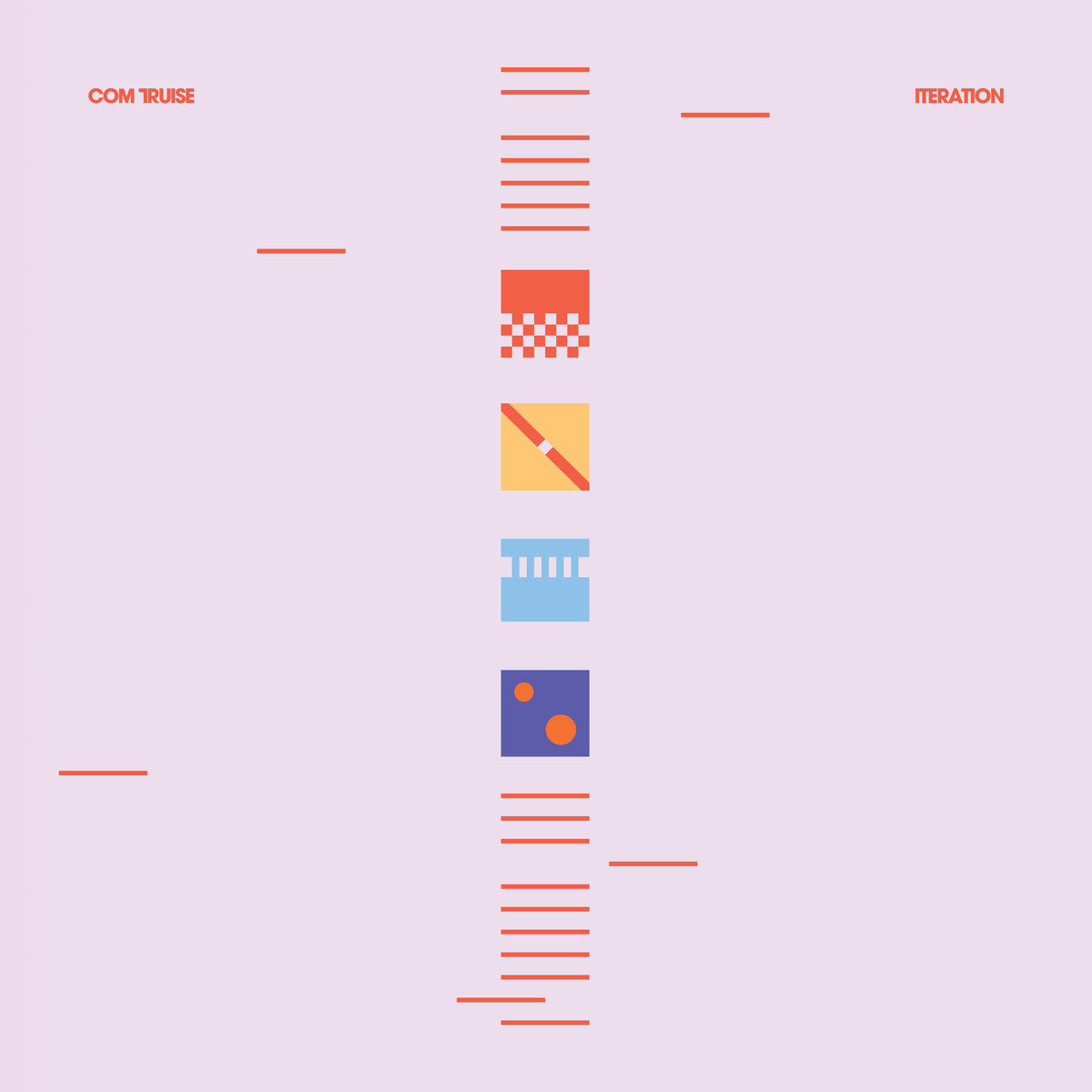 Com Truise is one of the progenitors of the synthwave sound and as befits his status a new album from him is, almost by default, a big deal if you're into synthwave, and until Veritas takes this dossier away from me synthwave is going to a big deal in the dossier. OK. Preamble aside, Com Truise released Galactic Melt in 2011 and the album still sounds fresh in 2017. Iteration has the misfortune of being released to a much more competitive environment and I expect I'm only going to truly appreciate it after I've gotten some distance from it.
I'm resistant to heaping superlatives on Iteration because I wouldn't be fair in doing so. Production values are superb, musical creativity is superb, sense of a coherent story told through music is a thread you can grasp and follow. Looping through the album makes me appreciate it just as much the second time around as the first. There are still standouts though, and Propagation is one of them. The drumline is balanced right into a sweet spot where it becomes a sort of counterweight to the dreamy chimes of synthesizer chords. The synth holds the range from quiet to loud, never sticking at an extreme beyond its welcome.
Iteration has a lot less bombast to its sound than the two EPs that preceded it, and that may jar if you were expecting a logical progression. It's more modern, reductive though such a comment might be, than Galactic Melt. You're going to have to form your own opinion on this one, but if I ever did such a thing as a list of 'Greatest Albums This Year So Far' then you'd be safe on placing a bet that Iteration was somewhere in the list.


Magnatron 2.0 from Florian Renner on Vimeo.
The original Magnatron, a compilation from NewRetroWave, sold so well on its limited release vinyl that it sold out. In fact, it sold out so well that there was talk of a repressing to meet demand. Vinyl fans, being what they are, a fair few of them commented about the repressing and they weren't all positive with their comments. That's the kind of pedigree that Magnatron had – it was so good that it started internet arguments. That's why I've put Magnatron 2.0 in this month's dossier. Same deal as the original, it's a compilation album where a range of specially selected artists takes on another book in the deliciously far-fetched science-fiction pulp tale of Magnus Webb, the CodeForm that saved a world on the brink of starvation, and his evil alter-ego the Stuxnet Retrovirus. I don't think you could accidentally pack as much schlock into a story like this without meaning to.
Magnatron 2.0 is just as solid a compilation as it was the first time around. There's a range of artists involved again, just like last time, from big to small. Take a look at the tracklist and you'll see a number of names I've mentioned in past dossiers such as Daniel Deluxe, ALEX, Red Marker. Everything about Magnatron 2.0 is from the Big Book of Sequels; more drama, brighter colours – just take a look at the Sam Toddhunter cover and the Jeronimo Gomez poster – with a cast of artists crowned by the mighty Volkor X in the synthwave-meets-metal final track, Godwave Rises. Much like I evaded any responsibility for recommending that you listen to Com Truise I'll do the same with Magnatron 2.0. I wouldn't want to attract the unwanted attention of the Stuxnet Retrovirus or distract Magnus Webb from his world-saving quest.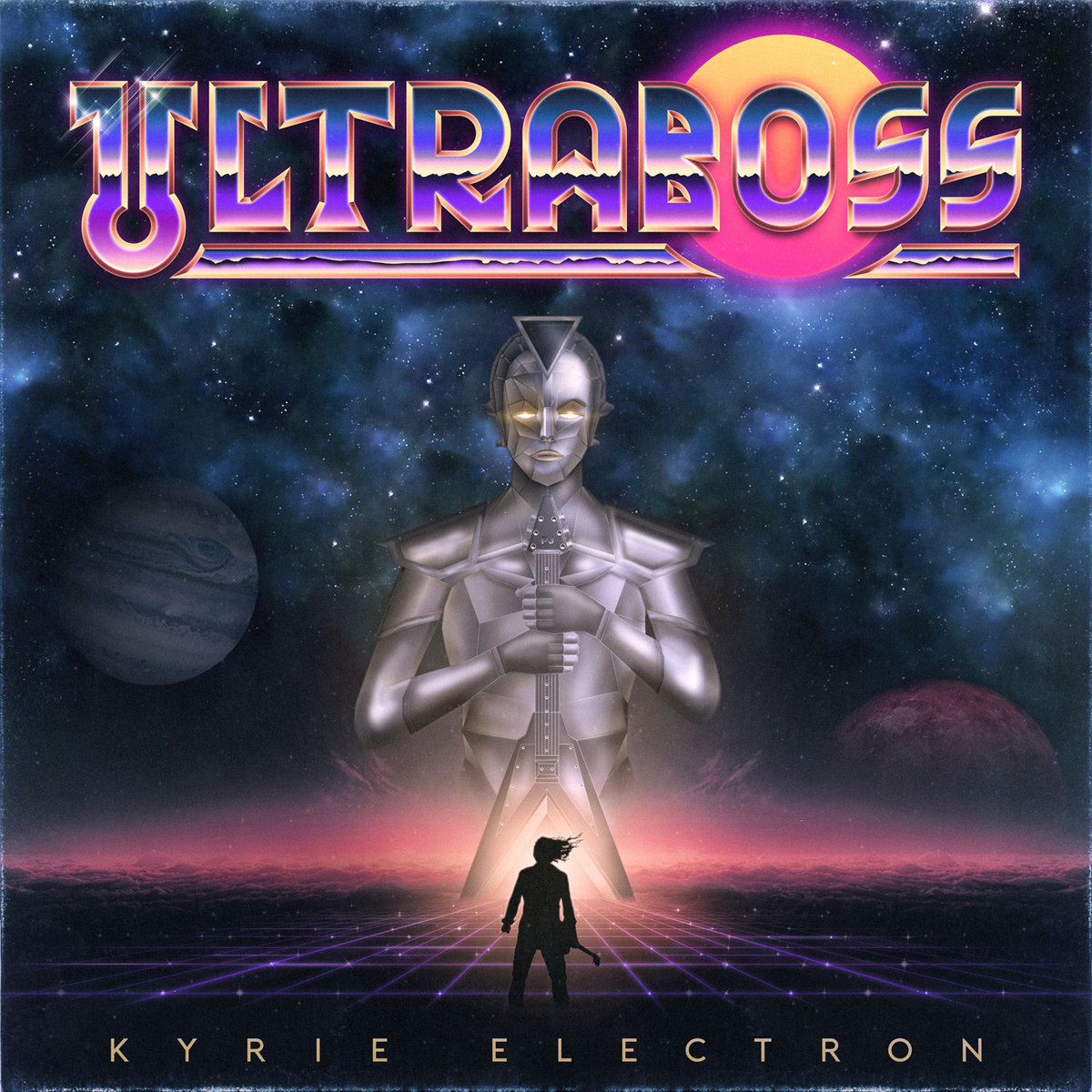 Straight up retrowave served over 80s guitar riffs, it's Ultraboss' new release, Kyrie Electron. Ultraboss taps the talents of a swathe of scene artists from the New Retro Wave label and beyond. Vincenzo Salvia, Powernerd, Cody Carpenter (AKA Ludrium), and Rolly Rocket, among others, all provide their own twist to Ultraboss' pumping synths-and-guitars. I make an honest effort to appreciate everything I listen to for the monthly dossier but sometimes I can't get into the groove, and this month Ultraboss was a surprisingly tough listen for me. There's nothing to dislike; the guitar lines are great – check out the shred on This Time She's Gone and you'll hear what I mean – but something as a whole didn't quite grab me. I dug the collaboration, but lack the context to appreciate the differences each contributor brought to the songs. A more well-travelled ear may get more out of Ultraboss than I did. If you harbour secret dreams of playing an electric guitar on a clifftop as the moon rises over the sea then Kyrie Electron is going to make your dreams come true.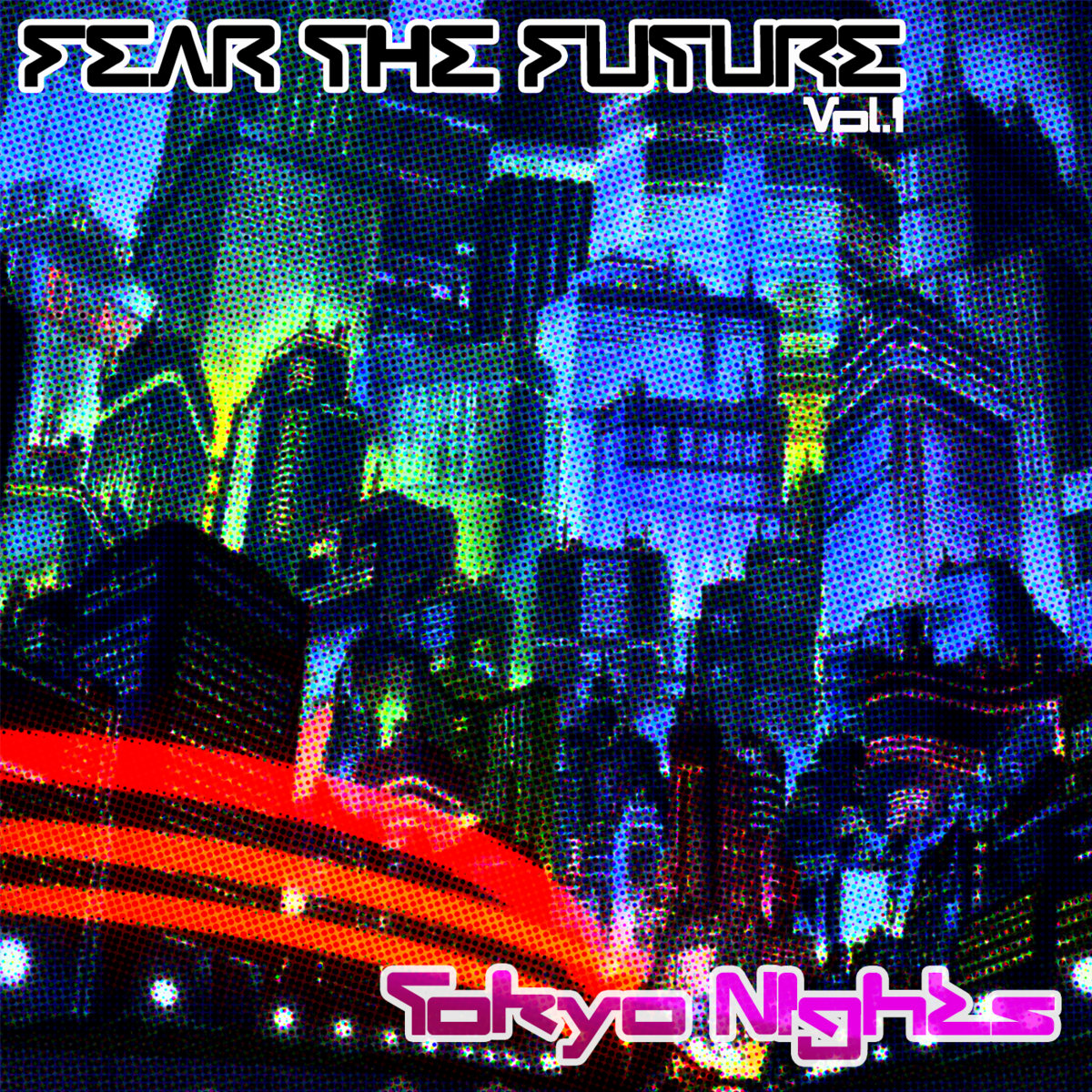 Time Slave Recordings released the Fear the Future Vol. 1: Tokyo Nights compilation as a proceeds-for-charity for effort at the tail end of June. Not the first time they've put a release out as a charitable effort, they've had two other releases this year to raise funds for both a mental health and Downs syndrome charity, it's an unalloyed pleasure to see people finding a way to give back to others, listeners and artists both.
The content doesn't vary too far in terms of quality, whatever hand Time Slave Recordings had in its production they've released a well tuned set of recordings. I'll be corrected if I'm wrong but I think that every artist on here is appearing on Neon Dystopia for the first time (except Stilz, but he's only a secondary contributor on one song.) The compilation plays on the image of Tokyo by night but doesn't expand on the theme in any of the songs and that feels like a missed opportunity. Thankfully, I didn't notice this until well after I was done with the album distracted as I was by the range of artists on offer. Consider this one a gateway to a good cause and a cluster of artists well outside of the major synthwave hubs of Marseille and Los Angeles. Who knew Cardiff was so keen to go back to the 80s?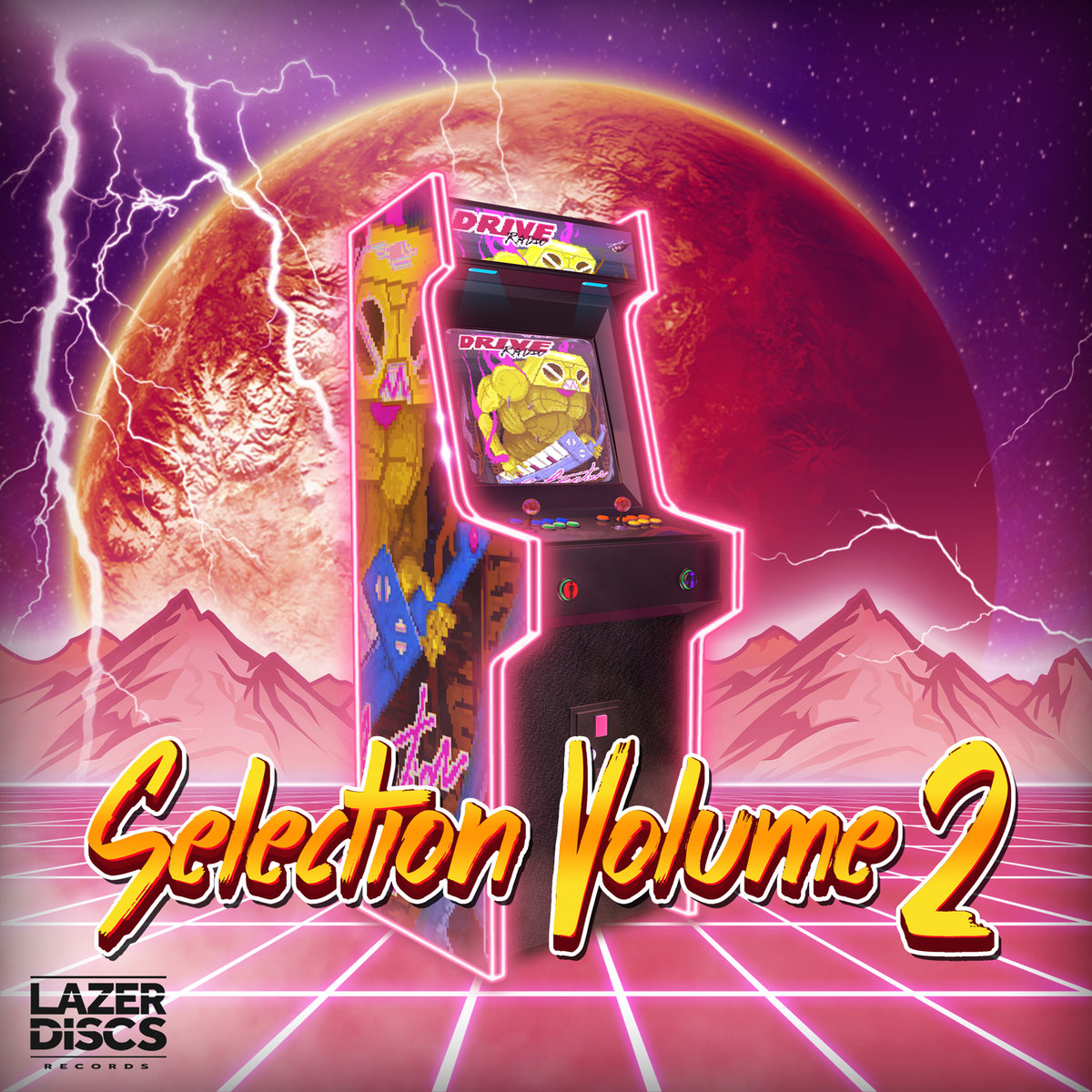 Speaking of retrowave strongholds and continuing our/my theme of compilations for the summer heat the new Drive Records Selection arrived out on Laserdiscs records on June 30th. I came away from this one with mixed impressions; some of the artists on there I wanted to like (Nina, Dana Jean Phoenix), some I knew I'd like (Stilz, Futurecop!), and some I'd never heard before (Autovampir, Botnit). Criticising the song selections on a compilation feels like a wasted effort because who buys a compilation for just one artist (Carpenter Brut being a notable exception)? In my opinion, for what little it's worth, I think the second half of the compilation is strong. Friend-of-Neon-Dystopia Stilz lays down a banger to get things going, but nothing quite meshes until the second half of the compilation.
Autovampir's tune Behind The Mask was a great finish to the compilation; nailing the aesthetic with the sound of a synthetic vampire in a low-res digital cathedral with a polygon in place of a face. That's the charm of compilation albums; you don't have to like everything, but you're bound to like something and for me, it was Autovampir. Aren't I lucky then that the man from Munich released a new album – The Streets are Mine – this month?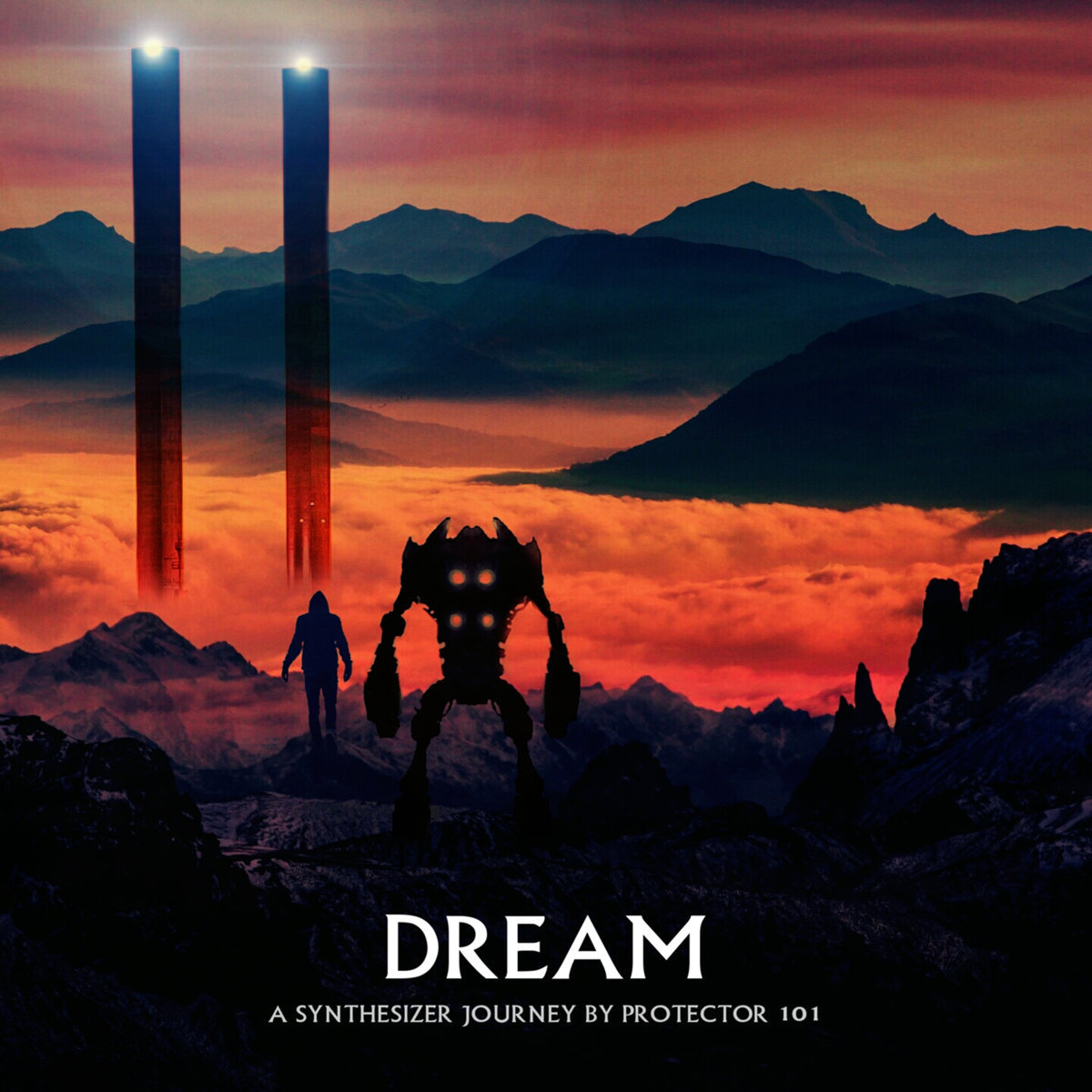 The final full length for you this month is Protector 101's EP Dream. Five tracks of Belgian synthesized sonic journey carrying you into 16 minutes and 37 seconds of a futuristic robot plunging into battle as if this were the genesis of a new Voyag3r album. I've got to give a special mention to the artwork here. Cory Hernandez has put together a great looking cover for the album. You can check out more of their work on Instagram at the inhuman_designed page.
The album was frustratingly short, but made up for it by the presence of a slew of bonus tracks and extras; around twenty minutes worth, and I feel like Protector 101 could have taken some opportunities to extend the length of the main songs and explore more territory within them. That's why I've picked out the exclusive cassette bonus track. It's not only the longest one on offer, but it attempts to cover some musical territory. Next time Protector 101 comes knocking I'll be there to answer the door, but I'll have my fingers crossed in hopes that there's going to be risks taken.
This month's final post isn't really in the sphere of cyberpunk, but if we're honest there's very little that would fit into the dimensions of cyberpunk without some creative interpretation. It's another sop to my love of the 1980s, denim jackets, urban decay and blindingly bright sun reflecting off sea waves and music being played backwards to deliver subliminal messages. I kid. It's Roxi Drive's Run All Night, a synth-heavy loveletter to the 80s and the perfect outro for you as you finish this dossier and step out into the wider world. Roxi's done her homework here, recreating the feel of a bygone decade as well as the construction. It's a a fair bit longer than an 80s hit, and the production values are simultaneously too high and too low to be totally believable, but so far as this month's collection of compilations goes this is one single I'd stick on a summer mixtape.
And that's your dossier for July. It's late to my editor, the temperature's high and the aircon's broken, the hashrate of the cryptocoins I've been mining is low and the exchange rate is even lower, but that's alright. When the sun goes down I'll let the cool air in and the good tunes out. Is there a hot tip you think we've missed? An artist who needs to be heard? You know how to get in touch: PGP-encrypted email through a short-lived VM in a public cloud on a pre-paid card funded with bitcoins. Or failing that, there's always the comments section…