There's no-one but you and the rats in the alleyway. There's no camera watching the fire door that's covered in the same sheen of soot as the rest of the brickwork, and more importantly no camera covering the dumpster. The padlock put up a decent struggle, but not enough to stand up to your vintage crowbar, and you know that what you're looking for is going to be somewhere inside, somewhere underneath the polystyrene and cardboard, ready for refurbishing and resale to a new owner. You smile to yourself as you lay your hands upon it. This is going to be one of those nights…
Lazerhawk – Dreamrider

At the start of a busy February dossier we're opening with the first album from Lazerhawk in over three years; Dreamrider. While not as prolific as other artists from the synthwave genre Lazerhawk albums arrive as a concise elaboration of a vision; a sixty-minute long night drive into a dream. It's a departure from 2013's Skull & Shark which recycled motifs from action movie soundtracks and thundered through your ears. The tempo is low, the synth lines are played sparingly, and what you end listening to sounds close to a vaporwave album cleaned up for public presentation.
Putting down any one track as a 'must listen' is a tough call with Dreamrider. Hypnic is an immediate candidate; faster paced than the rest of the album, exciting enough to catch the ear of a casual listener. Oneiric has a plunderphonic sound that will appeal to anyone seeking this album out for its dreamy sound. I picked Somnus for you partly because it sounded like Nightcall by Kavinsky on valium, and partly because it stuck with me on a album full of songs that stuck with me. Wait for the moon to come out tonight and take Lazerhawk for a night drive.
SUNG – Rework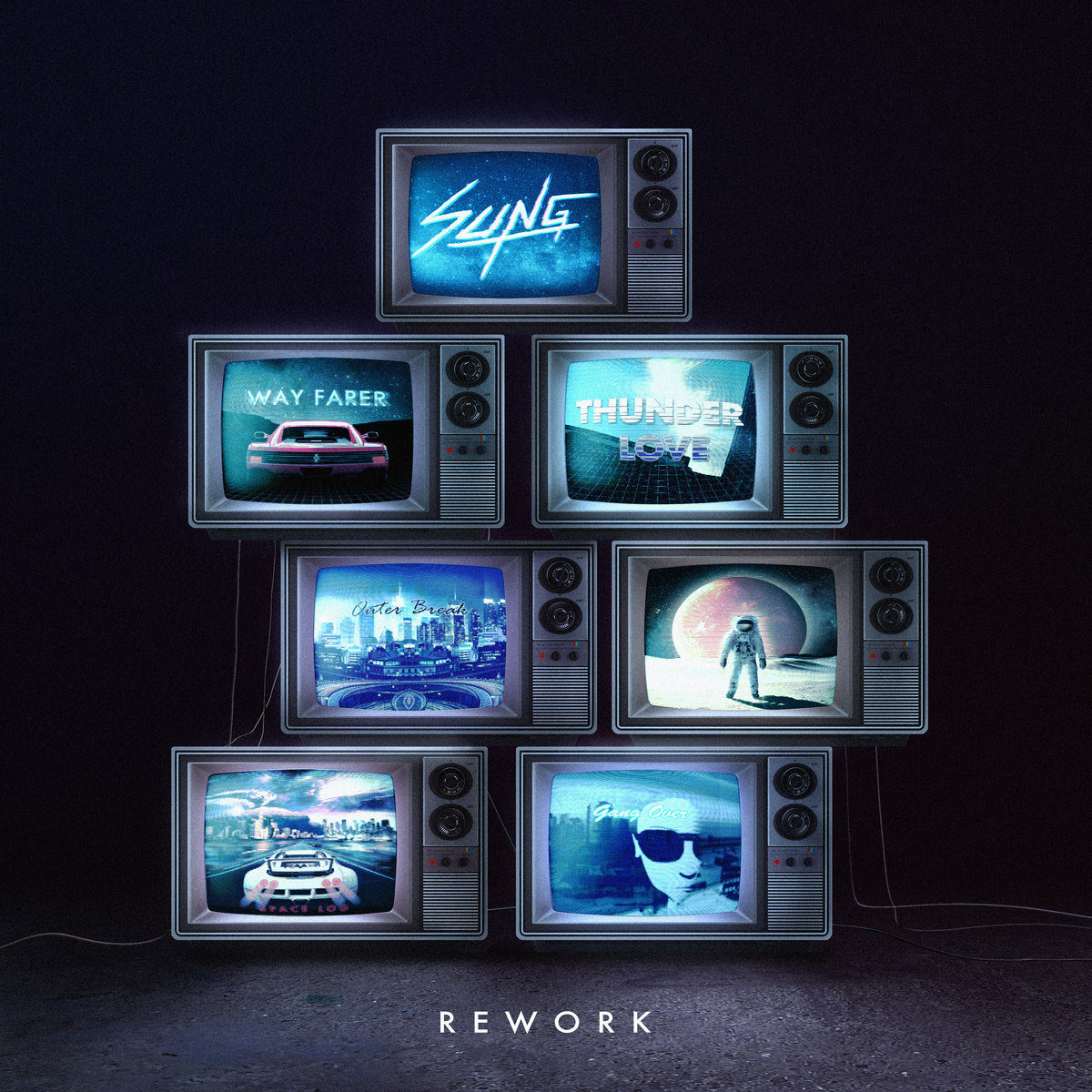 When you're as good as the synthwave artist Sung is, you can get you point across to the listener with a single song. Sung, if you've not had the pleasure, is prolific. Ten releases since 2013, and a feature of a range of compilation albums where I was first exposed to their sound. It's not uncommon for Sung to go back and revisit old work – Gang Over has been remastered once already – so it's in that spirit that Rework is offered up.
Rework is a greatest hits album. A greatest hits remastered by a critical ear album. An example of definition and redefinition. I pulled out Thunder Love not because it's my favorite song from the EP but because I felt it showed off the difference between the remaster and original best. There's less in the remaster. It's been streamlined. It's sleeker than the original but still sounds superb. Rework is a greatest hits so far album in a career that's showing no signs of slowing down.
Magic Sword – Volume 1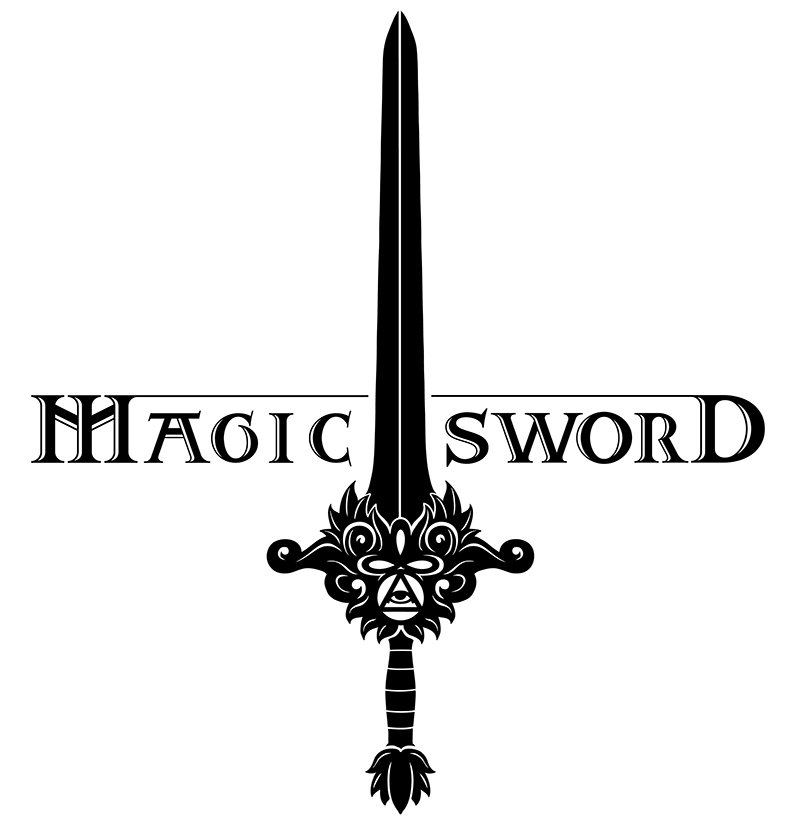 I'm almost done throwing synthwave at you. Almost. Before I move on to a non-synthwave artist here's something from the past that might have escaped your notice. If you're familiar with the neon-drenched, blood-spattered, Hotline Miami games then you've heard Magic Sword without knowing about it. Volume 1 was their debut effort.
Ostensibly Volume 1 is part of a multimedia effort; part dance, part comic book, part cinematic experience, part retrowave album. All that aside what you have is an album that could soundtrack a heroic fantasy B-movie from the 70s if the production wasn't so impeccably clean. While a follow-up EP, Legend, was released mid-way through 2016 I've still got an appetite for more tales of the Magic Sword.
Celldweller – Transmissions Vol. 04
"Nothing if not fearlessly prolific." – Neon Dystopia's Bill Ryker on Celldweller's new release. There's a theme in terms of narrative here – transmissions from the Celldweller spaceship as it departs for vistas unseen – with titles that reflect this such as Asteroids, Gravity Well, and Last Transmission from Titan. Musically, however, this one's only tied down at one terminus of the metaphorical wormhole. The second terminus thrashes around from ambient, to drum and bass, pulling in vocals as and when desired.
I enjoyed the level of creativity on display here. You could be mistaken for thinking Transmissions Vol. 04 was a compilation from a range of artists and it's that variety that makes it hard to recommend it one way or another. The Transmissions series has always been about driving sound out of hardware in creative directions so on that front you may enjoy it as a technical experiment. If your tastes, like mine, are more pedestrian, you may have a tougher time finding something to latch on to. Try Devil Fish for a familiar entry point, or Birthquake for something a little out-of-your-ordinary, and sound off in the comments with your thoughts about this release.
Dynatron – The Legacy Collection Vols. 01 & 02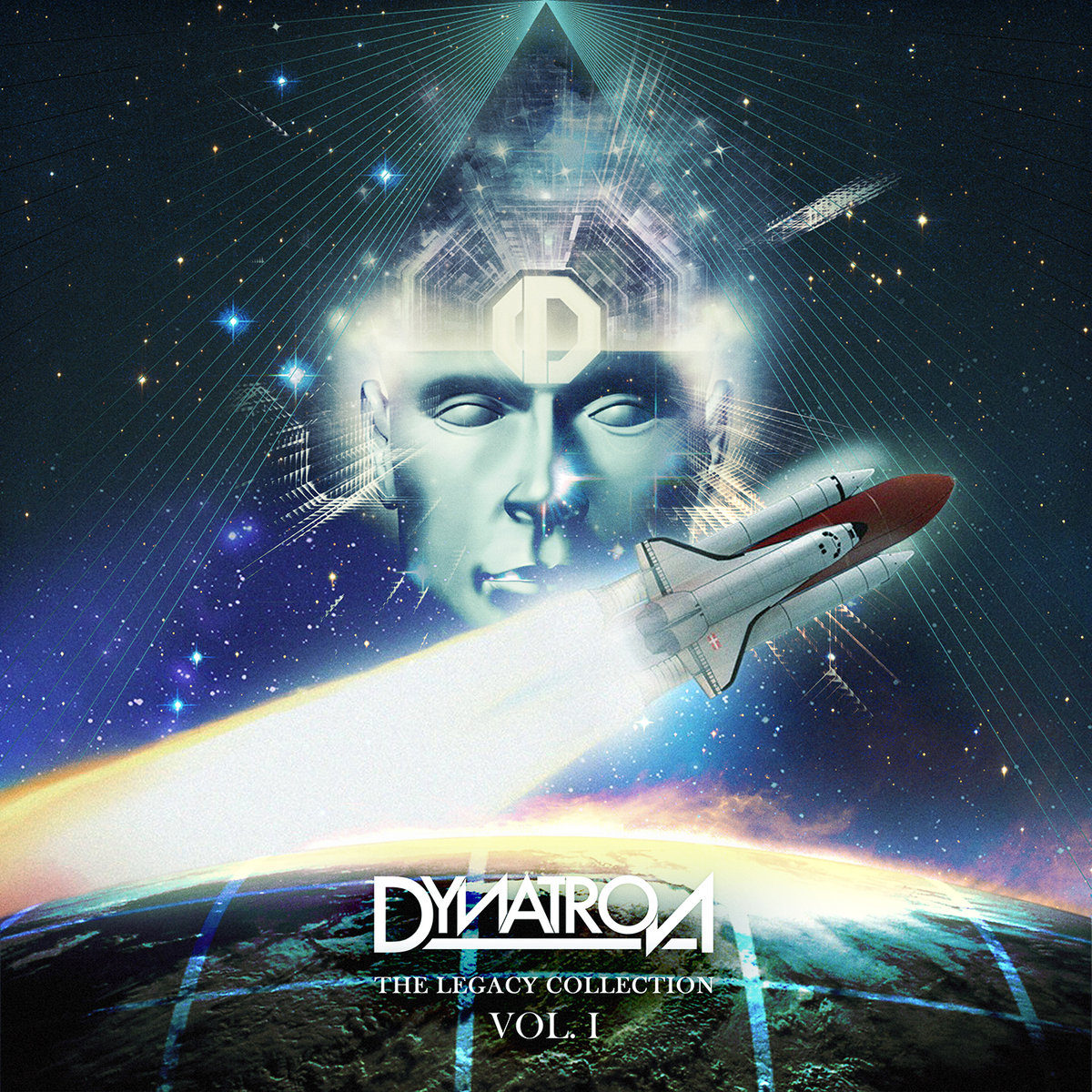 It's been a busy January for synthwave. The Legacy Collection actually arrived at the end of December 2016 so while it's just outside the scope of this month's dossier there's enough here to justify bringing it to your attention. Two albums compiled of EPs, single releases, and rarities. Ambient space-synth with a horror edge to it covers Dynatron's sound in a sentence. The pace is slower than other Blood Music contemporaries like GosT; kick drums fire like pistons in a machine, beats drip slowly as the synthesizers compute a course towards the object of year fear. There's plenty to enjoy on these two, and the price – name your own- is more than reasonable given the quality.
Robert Parker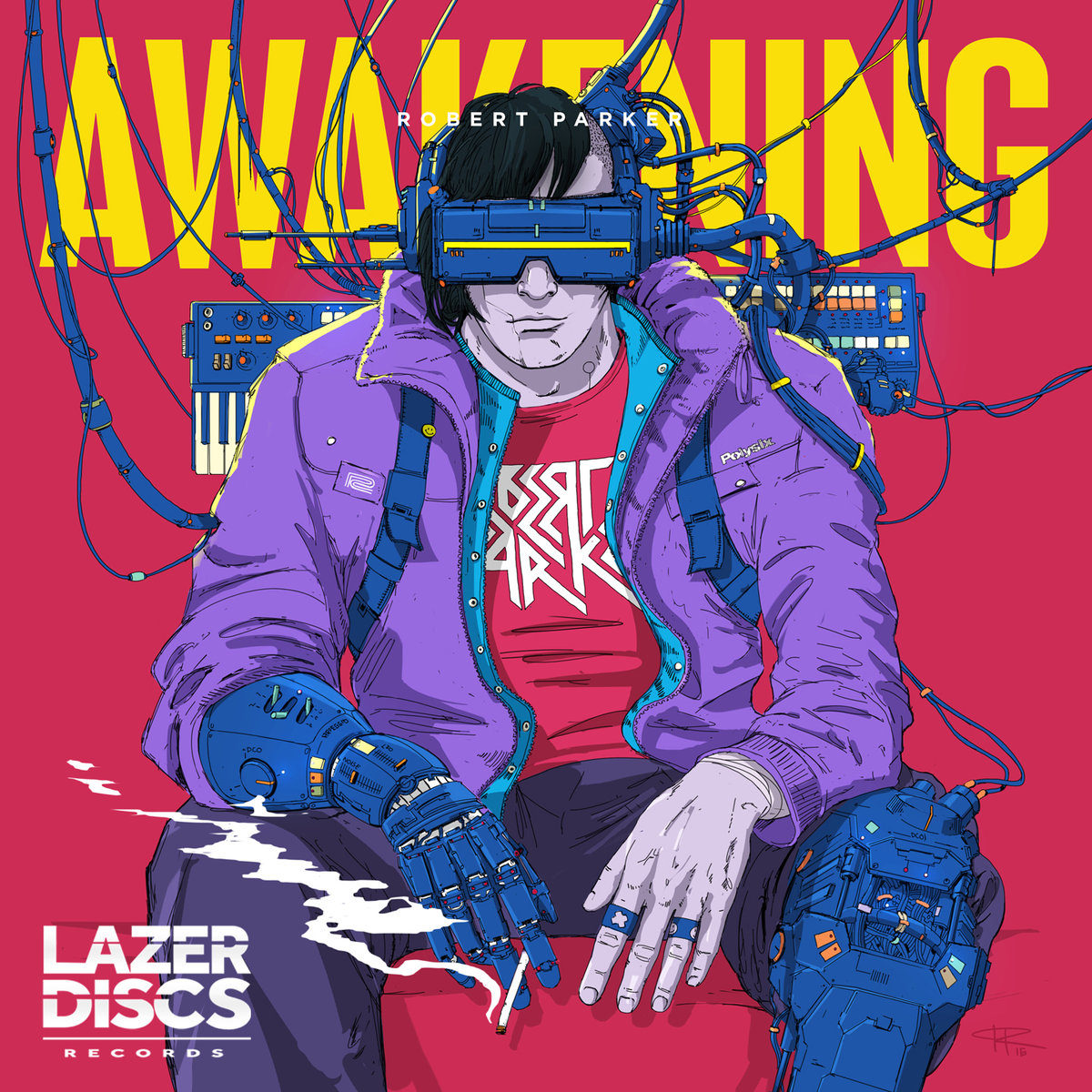 Robert Parker's first release of 2017 is his also first release on Lazerdisc Records. In case you're unaware of who Robert Parker is he hails from Stockholm, Sweden, a land of minimalist beats and plentiful varieties of synthesizer. I don't have the musical ear to tell the difference between the output of a Roland Juno 106 and an SH 101 but choosing to use older, comparatively out-of-date hardware that does the job perfectly well instead of simulating them via software scores him at least one point towards the cyberpunk end of the scale.
Awakening strikes the right balance in length and variety for me. The opening track – the one for which this album is named – is classic retrowave, stolen from an arcade scene in an 80s teen flick. The truth is that there are a lot of superlatives to heap on Robert Parker – if you like synthwave in the first place. All six tracks on the album are well executed and dripping with 80s imagery. Restricting himself to a palette of instruments tied to the time period allows Robert Parker to wring out the essence of that distant decade, and while he might naturally flit from label to label, while he's on Lazerdiscs Records they're fortunate to have him.
Twist Helix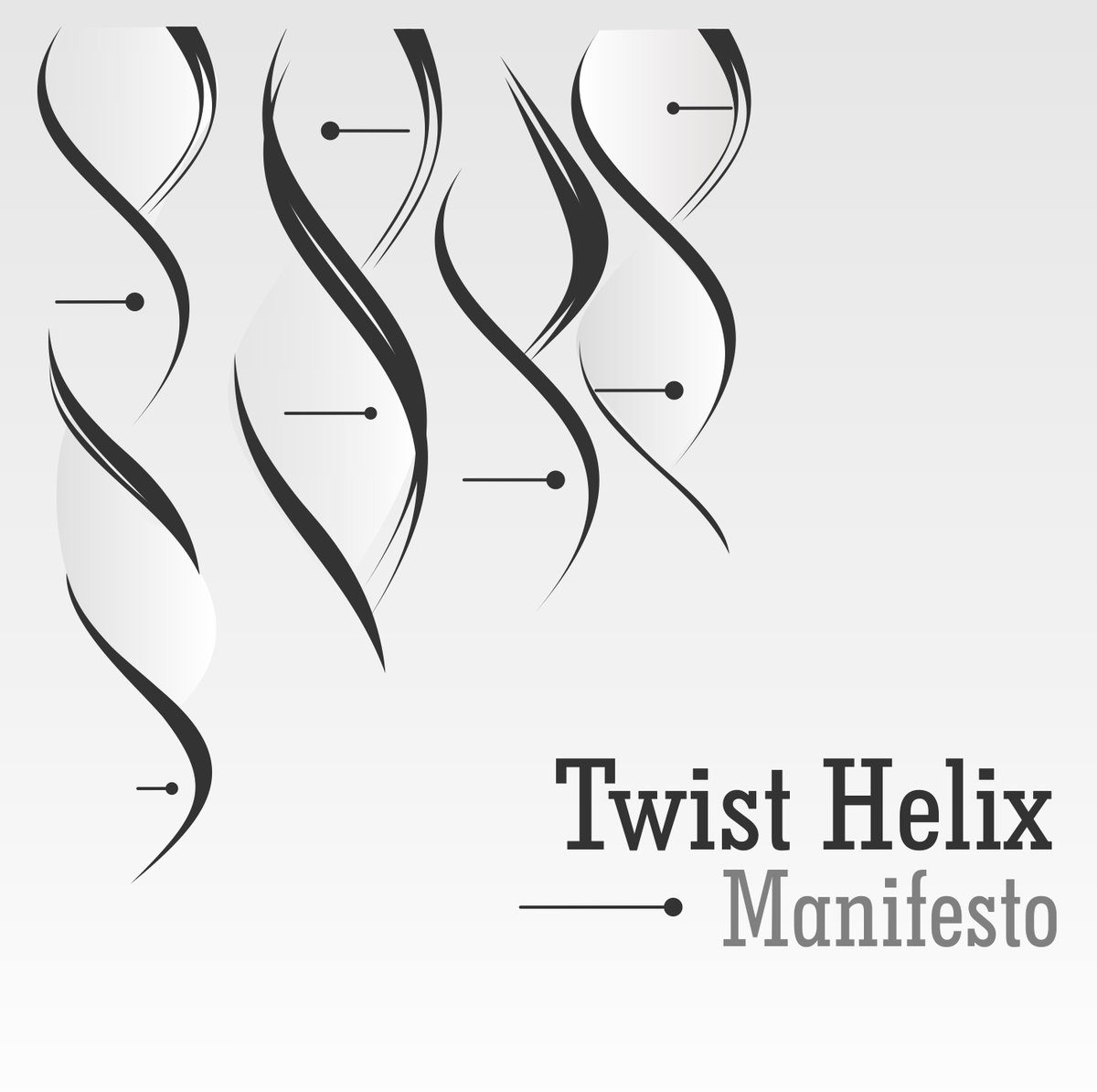 Twist Helix is one of those rare acts that goes out on tour. They're touring at the time of this writing, according to their bandcamp page, playing the north of England presently with more dates to be played. Quite how their sound translates from a set of speakers to a dancehall or nightclub isn't something I can offer an opinion on; any cyberpunks near Newcastle want to report back to us on this one? As a whole, I couldn't get into the album, but the family tree for Twist Helix has its roots in the Sisters of Mercy and a few of the tracks – Manifesto and Cynical has me listening again. Strictly for fans of synthpop, I'd say, and I did debate including this one in February's dossier, so cast my prejudices to one side if this is your sort of thing.
Bz – Snowcrash project
I'm really not sure what to make of this one. I'll let the creator speak for himself here:
"Hi, I'm Bz, I'm a musician and audio/video composer, I create punk/cyberpunk electronic music and above the music. I create artistic video-music mash-up themed (culture jamming, art, artivism, social, spiritual); I work on associations, images-images, images-music, pictures-sounds and conceptual associations. In my work I use the technique of Détournement, I subvert the meaning of the original images to create new meanings and a new story."
I don't have the Italian to parse what's being said in Radio Zapata but I'm happy to furrow my brow and attempt to link the off-kilter beats with the mashed up cultural influences. The Rescuers, The Shining, something else that I can't quite place. Dirty looping beats, a helter skelter guitar loop, and by the end of it I'm just as confused as when it started. Don't get me wrong – as with just about anything created intentionally I can appreciate the effort, I just can't always understand the intent. Maybe in the case of Snowcrash Project that's the point?
Windows彡96 – Nematophy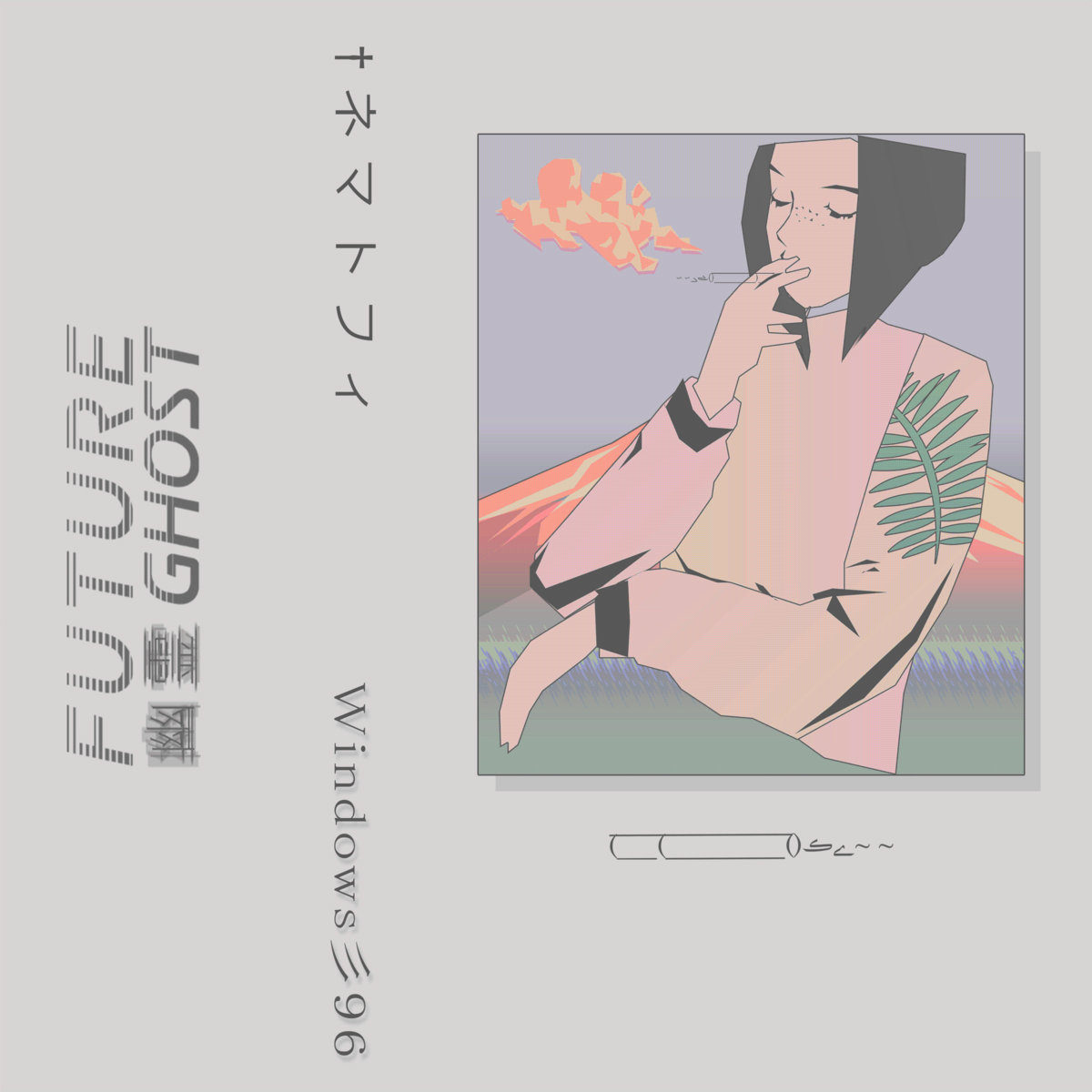 Last, and by no means least, Future Ghost, Windows 96, and Nematophy. In soft contrast to the Snowcrash Project is the dreamy vaporwave of the slums of neoTOKYO-6. Future Ghost are one of those labels that have a reputation for taking care of customers who buy physical products from them. In an age where your digital collection is dispersed among platforms and format don't you deserve something tangible? You're too late to buy your own tape of Nematophy. Sorry for leading you on.
Lonely Afternoon and Bad Morning were my picks of this album. Both of them filled more time than they indicate, stretching melodies and tones out beyond their supposed running times. The hints of classical Japanese woodwind are wound through electronic tools to return as though heard through an opiate-inspired dream. If nothing else Nematophy is a sonic pillow to curl up with on a rainy morning. Like so much vaporwave it's undemanding on the ear and unimposing to a casual listener but that doesn't stop it from being an enjoyable, relaxing album.
– – – – – – – – I N T E R R U P T I O N T O S T R E A M – – – – – – – –
– – – – – – – – C O N T A C T I N G L O O K I N G G L A S S – – – – – – – –
– – – – – – – – T R A C I N G B G P A S N – – – – – – – –
– – – – – – – – I . D. C H R I S T O P H E R T O L Y W N – – – – – – – –
– – – – – – – – W E L C O M E B A C K – – – – – – – –
Neon Shudder – Sons of Seraph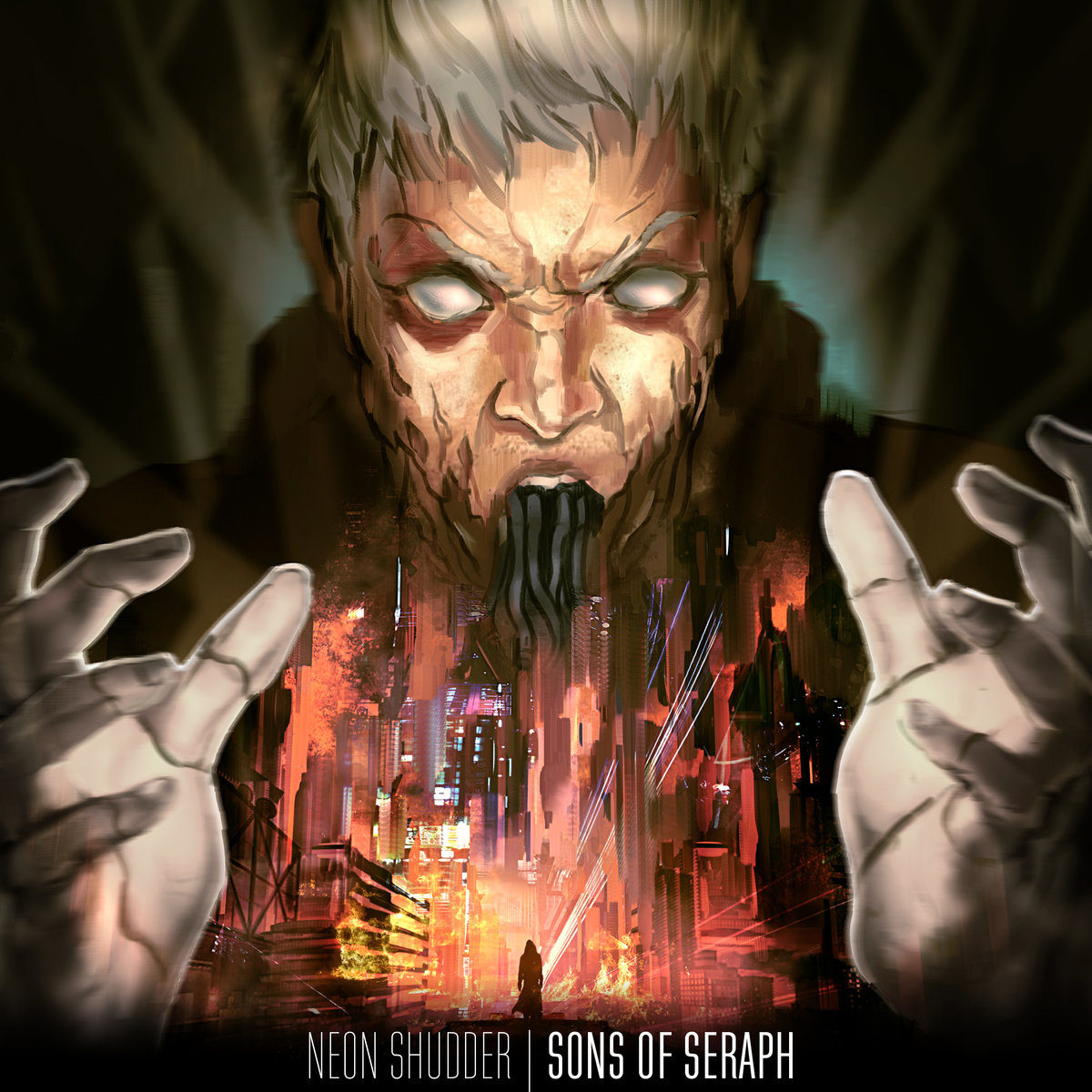 Phillidelphia's Neon Shudder returns with the second part of the Cadence trilogy, entitled Sons of Seraph. Taking place five years after the events of Cadence, The Go! Team face a terrorist group who have risen in wake of the rogue android, Seraph, violently attacking the island in his name. It's a high-stakes continuation that doesn't quite live up to the promise hinted at by its predecessor.
Musically Sons of Seraph takes the blueprint of Neon Shudder's earlier work (a mash of synth/retrowave, witch house, a touch of industrial and more), and intensifies it. The songwriting is consistent throughout and evocative of the themes at work in the narrative. Neon Shudder's ability to carve a retrofuturistic cyberpunk sound that feels decidedly him is one of the albums strongest points. Standout's like 'The Faceless' and 'Radio Silence' put you right in the seedy underbelly of Cadence with their bubbling bass lines flittering melodies, whilst the playful 'Running Out of Time' nods to JRPG's filtered through crystaline dream memories and a choral ghost waltz. 'Prismatic' on the other hand is mournful ambiance that marks the album with a far more serious tone, all crisp rumble and shimmer. There are some nice flourishes in the sounds and production, although a handful of tracks suffer from some bizarre choices of drawn out 'attack' on the synth lines that jar with the timing (and what the hell is going on with that lazy snare in 'It's Go! Time'?). At 21 tracks it also suffers somewhat from an excessive run time.
The narrative aspects of Sons of Seraph is hampered with problems, not least of all the clunky dialogue and a reliance on exposition. It lacks the clarity of a release ready for publication, instead reading more like a first draft. Lines such as "The conference room in Buford Manor was compact, but it was rare that Andrew Dormer had visitors," hint at the sensical, but don't deliver, instead leaving the reader questioning their purpose. All too often we find needless lines of indirect language where a single word or two would suffice. The characters and story lack dimension at times, feeling tropey and occasionally read like fan-fiction. It's a great shame, as the world Neon Shudder has created hints at intrigue and nuance that is never quite revealed.
In many ways, I feel let down by Sons of Seraph and wonder whether Neon Shudder's quick turnaround approach might be to his detriment. The ways in which we consume media have shifted considerably in recent years, and the ability for bedroom producers to churn out new content comes marred with problems. Given the hugely ambitious work Neon Shudder is undertaking, I would have preferred to see Sons of Seraph simmer for a while longer to really reach the heights hinted at in Cadence. As it stands, Sons of Seraph simply feels incomplete, more a sketch than a cohesive piece. It's a terrible shame, but one that I hope is ironed out with the final part of the trilogy.
– – – – – – – – S T R E A M I N T E R R U P T E D – – – – – – – –
– – – – – – – – R E S U M I N G O R I G I N A L F E E D – – – – – – – –
Show's over folks. Dossier's done for this month. What did you enjoy? Have we missed an artist out that should've blown our breakers? Do you have a lead on a source of fresh SID MSICs looking for chipheads to take them home? Is there something you'd like to read more about? Tell us in the comments below!