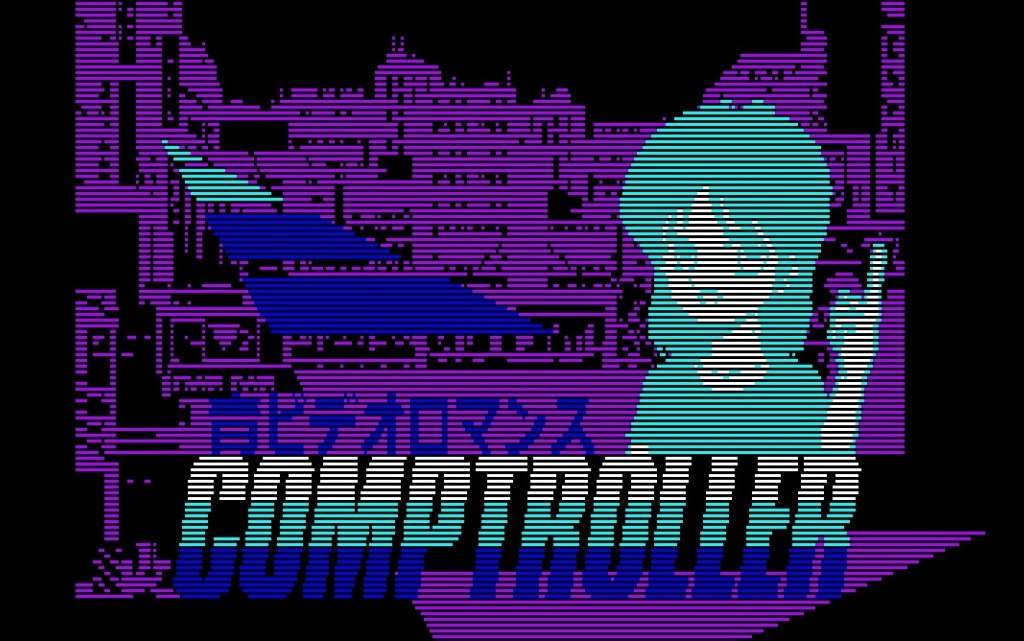 Music incorporating cyberpunk themes is fairly common across a variety of genres, but until now, I had yet to come across music that's about the artist's relationship with the genre. It's not unusual for artists to cast themselves as cyberpunks or to produce albums with cyberpunk concepts, but it's much rarer for an artist to think about the effect discovering cyberpunk while growing up might have had upon them.
It's the consideration of this influence that makes Comptroller's Blue Video Romance EP an attempt to draw "inspiration from early exposure to 80s & 90s Japanese cultural imports (anime, video games) […] but with a cohesive emotional focus." While Comptroller has primarily been known as a chiptune artist so far, the Blue Video Romance EP includes tracks composed entirely using homebrew software on a Sony PSP.
The result is an EP steeped in the spirit of cyberpunk, but covers similar themes to much of the Vaporwave movement's exploration of a digital utopia that proved hollow. In true cyberpunk fashion, Blue Video Romance is atemporal and transglobal, using outmoded technology to explore a now retro vision of the future that increasingly appears to have been one of the last, non-apocalyptic shared cultural ideas of what the future could be. This sense of melancholy pervades some of the tracks on the EP, such as the stand out track 'Lemon No Yume', which combines 80's anime samples with breakbeats.
That's not to say Blue Video Romance is without a sense of fun, however. Tracks like the crushing opener 'ARM-MISSAIL' sound like a boss battle during a particularly nasty comedown and 'DESPERATE CLEAR' drips with tongue in cheek menace.
While the old cliche that the 'future isn't what it used to be' might be particularly relevant to disappointed (or perhaps relieved) cyberpunks, Blue Video Romance is a great example on an artist engaging with the genre in honest and musically surprising way.
Blue Video Romance is available now through Comptroller's Bandcamp, where fans can also order a limited edition cassette of the EP.