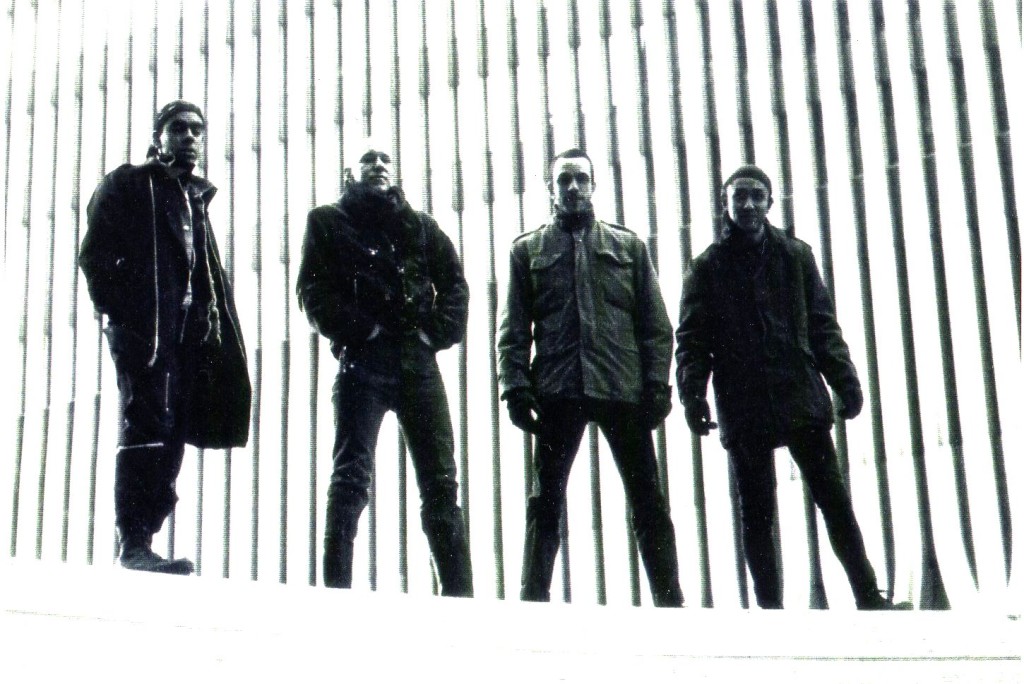 Readers of William Gibson's Zero History might recall that part of the plot revolved around the search for the origins of a secret clothing brand called 'Gabriel Hounds', with the idea of a product with no history and no clear provenance being almost eerie in an increasingly geotagged,  constantly connected world.
Originally released in 2012, Black Rain's Now I'm Just a Number: Soundtracks 1994-1995 feels similar in many ways, like an artifact from an alternative reality that has somehow been transported into ours. Black Rain have remarkably little web presence, with no Wikipedia entry and Google searches for the band returning hits relating to a French glam metal band with the same name with a few scattered references to the band in question. It's easy enough to find places to buy the album, but there's relatively little in the way of reviews. The album sleeve its self has no track titles, no writing credits and states the years covered differently on the spine and on the back cover. The cover itself is a monochrome, grainy close-up image of a man being injected in the temple with a needle by a black-nail varnished hand while what is presumably blood runs down his face. There is no text on the cover whatsoever. Very informative interviews with The Quietus, 20 Jazzfunk Greats and a Facebook presence does assure us that real, live human beings are involved in the project, however.
Now I'm Just A Number is a collection of material that should be of great interest not only to cyberpunk music fans, but to wider fans of the genre, which makes it such a shame that it seemed to arrive relatively unnoticed. Collected from music composed for the BBC's radio adaption of Neuromancer  and a rejected score for the film version of Johhny Mnemonic, the cyberpunk credentials of this collection run deep.
What is fascinating about Now I'm Just a Number is how fresh is sounds divorced from its original context. Black Rain forgo the typical futuristic synthesizer sounds that often typify cyberpunk influenced projects for clanging, percussive soundscapes that sound industrial in the most literal sense of the word underscored with ominous drones and noise. This evokes a seedier side of the cyberpunk aesthetic, more illegal back-alley upgrade clinic or tarp covered night market than  neon-lit hacker's den or pristine corporate boardroom.
Those looking for an atmospheric accompaniment to their own cyberpunk experiences should be well served not only by Now I'm Just a Number, but a recently released follow-up of new original music from Black Rain, Dark Pool, which draws on Paolo Bacigalupi's biopunk novel The Windup Girl  and K.W. Jeter's The Edge of Human for inspiration. Both Now I'm Just a Number and Dark Pool have been released on vinyl and are also available as download through record label Blackest Ever Black.