Those of you who have been with us on ND for awhile will remember the genesis of the Cyberpunk Video Game Database. Today, we'd like to announce a huge update and expansion of our database. The new Cyberpunk Database contains a video game database (of course), but also one for each movies, television series, short films, books, comics and manga, and tabletop games. There are hundreds of entries. Our database will be consistently updated with newly arriving media, but also things that we have previously missed or been unaware of.
For as much of the content as possible, we have attempted to provide a link to where you can acquire it. Many of these are through Amazon Affiliates, and if you purchase them through our link, we will receive a small percentage of the funds. We are providing links to our reviews of these properties as well, all in one easy to search place. You have some filtering options, but also a search bar where you can search for author, year, or a particular title. You can actually search for any term that we have included in the individual cards.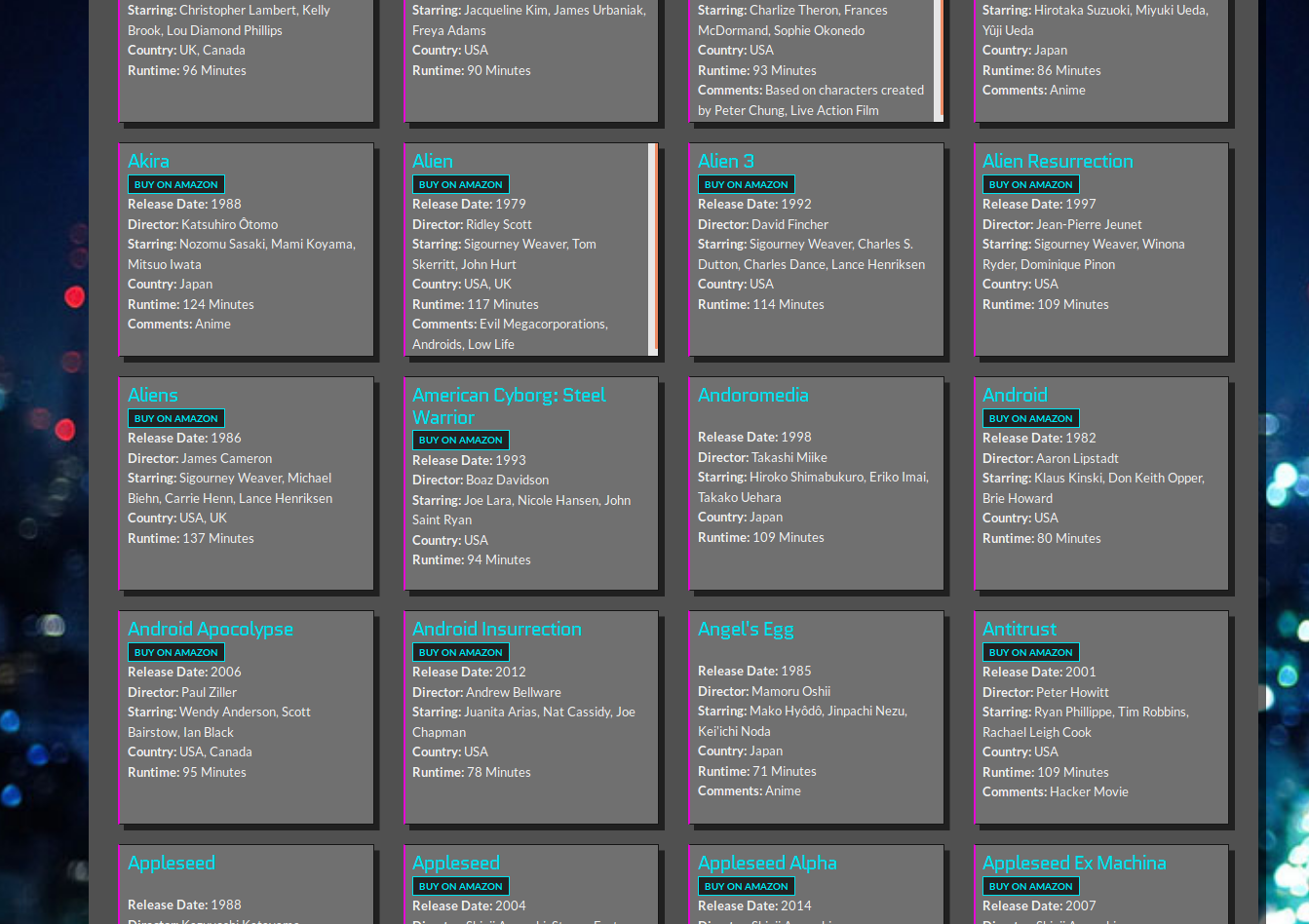 We would like to invite cyberpunk creators to send us your info if you aren't already included in the database. One of our core mission statements at Neon Dystopia is to cultivate the cyberpunk subculture. Likewise, if you see something we have missed, or made a mistake on, please send that information to us at hello@www.neondystopia.com. There is a link containing this email at the bottom of each database where you can send us leads. Also, if you have any suggestions on how to improve the database, or want a particular functionality, please let us know! We look forward to hearing from you all. Enjoy this new resource. There is much more to come.
You can check out the new Cyberpunk Database here.