The new Terminator movie claimed to be the true successor to Terminator and Terminator 2: Judgement Day. So much so that even James Cameron said it was the real third film. I'm not sure that the film lived up to such praise. What it did do is update a film about our anxieties relating to AI to include anxieties about transhumanism and social media. Spoilers follow.
The movie expands on the history that has been established throughout the franchise. We see a clearer future than we see in Judgment Day. In this future, John Connor and Kyle Reese's early relationship is explored. We also learn that humans are about to win, and thus force Skynet to use the emergency measure of time travel.
Following this exploration of the future, we get a shot for shot remake of the original Terminator showing the Terminator's and Kyle's arrival in 1984. This opening is quickly skewed by the arrival of a T-1000, and Sarah Connor and an older Terminator coming to the rescue.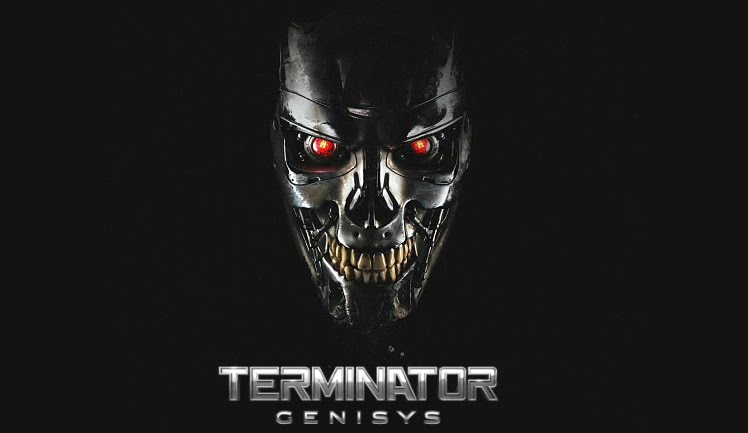 With the exception of Terminator Salvation, time travel has always been a major plot point in the Terminator franchise. In Genisys, we see the heroes using time travel to move closer in time to the creation of Skynet. Then later, we see that John Connor has also come back and started building another time machine in the Skynet facility.
Genisys also explore the complex relationships between characters that arise from time travel. Sarah questions, whether or not she should even have a relationship with Kyle and create John, who in this time line is a villain. John has always known he was Kyle's son and nurtured Kyle's attraction to his mother even before Kyle goes back in time and meets her. The Terminator (affectionately called Pops) of this timeline has been mysteriously sent back in time to protect Sarah and becomes a father figure.
In fact, Pops fills the role that the Terminator played in Terminator 2 to a young John Connor, a kind of father figure. This role is played to Sarah Connor though and results in a weird father-boyfriend relationship between Kyle and Pops throughout the movie. Far from being natural, though, this relationship comes off as contrived, unnatural, and stereotypical.
Besides the early homage to the original films in the beginning, there are some other easter eggs for fans of the franchise. Classic lines like, "Come with me if you want to live," and, "I'll be back," find they're way into the film. At the end of the film Pop's seemingly dies sinking into a pool of liquid metal. This call back again to Terminator 2 in the iconic scene where the Terminator melts in molten metal.
I don't know how I feel about the villainization of John Connor. I like that they used the character of John to explore another side of the singularity. One side of the Singularity is the rise of a super intelligent AI, another is transhumanism and the fusion of man and machine. John talks about this being a solution for humans to survive Judgment Day, by becoming machines themselves. This is logical in it's own way, and the fact that the movie completely ignores the logic of this is a little sad. The relationship between Pops and Sarah, and John in Terminator 2, is evidence enough that humanity can live beside the machines. Sadly, this idea was introduced in the final episode of Sarah Connor Chronicles before it was canceled. On the other hand, John Connor has always be hailed as the savior in the story up to this point. Perhaps the moral here is that there are no saviors.
Another relic from the Sarah Connor Chronicles is a very independent Sarah Connor. She is the true hero of the franchise and Genisys does not side step this. Sarah is a strong female character who is ultimately responsible for the fate of the world. The men who surround her often drip with testosterone, yet they all have her to thank for where they are in the world.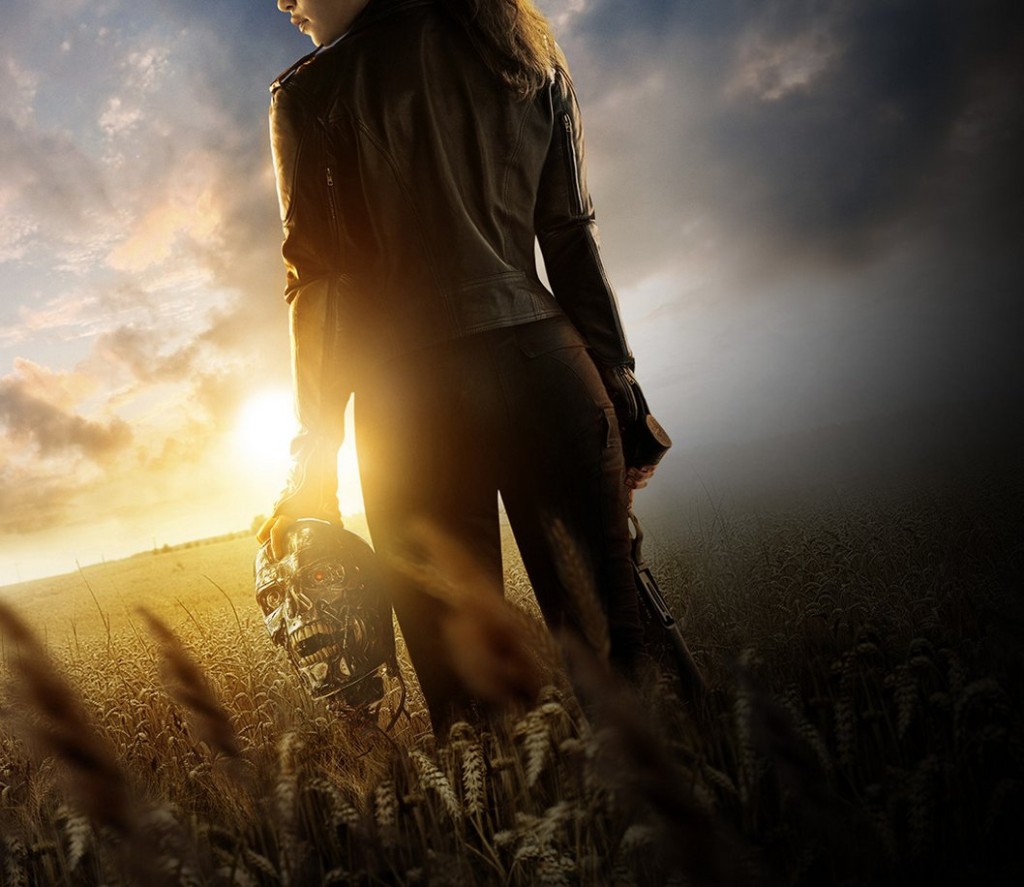 The titular Genisys was another interesting idea playing on modern anxieties surrounding social media. Instead of rising from a military missile program, or a chess program as it did in earlier iterations of Terminator, Skynet instead arises from a social media app/operating system called Genisys. Genisys is supposed to connect all our devices and social media on one platform. This is reminiscent of the idea of the Internet of Things. Skynet becomes possible in this timeline, because humans sheepishly line up for the newest social media/technology, without questioning the agenda behind it. Like Facebook, and it's corporate, sell it's users data, agenda.
The movie ends with our heroes Kyle, Sarah, and Pops riding off into the sunset together. Nothing about this movie feels particularly over, even with the seeming death of our transhuman John Connor and the very Matt Smith Skynet. Paramount has already announced plans for two more films. So brace yourselves for more Terminator, whether you want it or not.
Terminator Genesys – 7/10