The ending to Matrix Revolutions seemed pretty final, right? And yet, following Hollywood's penchant for sequels, Variety broke the news last August that The Matrix trilogy would finally be getting the sequel treatment as well. For now it's only known as Matrix 4, but feel free to guess your favorite new Re-name below (my money's on Matrix Resurrected).
The news drip has been pretty slow since that Tuesday afternoon announcement in August, but we here at Neon Dystopia have compiled all of the updates so you can know all there is to know about what we know so far about Matrix 4. So get ready Dorothy, because Kansas is going bye-bye.
The Gang's (Almost) All Here
Lana Wachowski will be writing and directing, while Keanu Reeves and Carrie-Anne Moss will be reprising their roles as Neo and Trinity respectively. "But… didn't they die in Matrix Revolutions?" I hear you say. Yes, yes they did. So this obviously raises a lot of questions. Will they be clones, or mental copies living only in the Matrix? Will they be simply flashbacks, or apparitions as we have seen in the latest Star Wars sequels? Or will they time-travel, as Marvel has done? Only time will tell. But given the premise of the virtual reality that The Matrix provides, Lana Wachowski could really do anything with what she already has. Hell, maybe the entire trilogy was all just a dream in the Matrix itself, a la Inception. Whoa.
Morpheus, played by Laurence Fishburne in the original Matrix trilogy, has been noticeably absent from the announcement, which is doubly curious considering he is still taking roles in action films (such as with Keanu Reeves in John Wick's second and third chapters). Oh yeah, and he was one of the few left completely unharmed at the end of Revolutions. Niobe, played by Jada Pinkett-Smith, is also in talks of returning, but hasn't officially announced her casting yet.
Additionally, Warner Bros and Village Roadshow Pictures will produce and globally distribute the film again. Warner Bros. Picture Group Chairman Toby Emmerich was the one who made the initial announcement about Matrix 4 to Justin Kroll, who published the interview exclusive.
Reeves and Moss back to their work-out routines
"That was such a shocker," Moss said to ET when she learned she would be returning to the Matrix franchise. "I'm still processing it that I'm going to do that again." About playing Trinity, she added that it's not about "trying to replicate something. You're trying to expand it."
"It's definitely 20 years later and I have to remember to take my time because I get pretty into it," she says with a laugh. "I have to be so incredibly strong to do it." She remembers this because when she was filming the Matrix trilogy, she actually broke her leg doing it.
"That happened," Moss said matter-of-factly about getting hurt. "Every day I was making those movies was incredible. Even when it was hard, even when we were dealing with tough stuff."
Although it will be tough, grueling stuff, Moss reports she's ready for the challenge. "I'm just so happy to be in it and being part of it," she said, adding that what she remembers most about her time working on the franchise is how much she loved doing it. "To me, that's the only part I have control over is my experience on the project — not necessarily how it's received or how it does."
Moss concludes by saying, "I'm taking it one day at a time for sure."
Meanwhile, Keanu Reeves is back at Taran Tactical to train for both The Matrix and John Wick movies. So perhaps we can expect…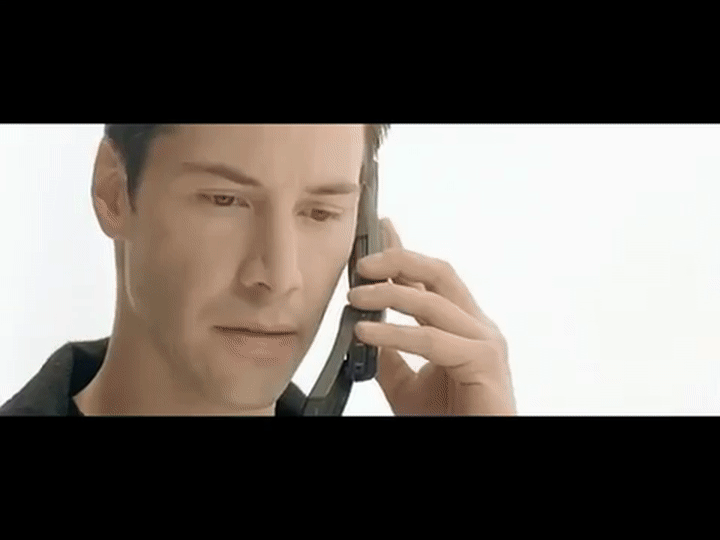 Guns. Lots of Guns.
Matrix 4 Writers
We don't know much about the script, but what we do know is that the script is already done. In addition to Lana Wachowski, the script was also written by Alexsandar Hemon and David Mitchell. Hemon is a Bosnian-American fiction writer best known for his novel The Lazarus Project (2008) which won the distinction of New York Magazine's No. 1 Book of the Year. Mitchell might be more recognizable as the writer behind the novel Cloud Atlas, which was made into a film written and directed by the Wachowskis and Tom Tykwer. Mitchell was reportedly very impressed with how the Wachowskis had adapted his novel into a movie, a feat that he never thought was even possible.
"Adaptation is a form of translation, and all acts of translation have to deal with untranslatable spots…When asked whether I mind the changes made during the adaption of Cloud Atlas, my response is similar: The filmmakers speak fluent film language, and they've done what works."

– David Mitchell, Wall Street Journal
He later collaborated again with the Wachowskis on the second season of the Netflix show Sense8, and would have continued working on Season 3 had Netflix not cancelled the show.
Considering how closely the Wachowskis are working with Mitchell, it might be worth taking a closer look at their collaboration with him for Sense8's second season, as well as re-watching Cloud Atlas, taking particular note of the excellent cyberpunk segment set in 2144 Seoul surrounding the story of Sonmi-451, a human clone born into slave labor.
Keanu Reeves has read the script and says it's "ambitious".
On September 24th, Reeves was on the red carpet with his sister Karina Miller attending the premiere of the new movie she produced, Semper Fi. While in attendance, Entertainment Tonight got the chance to speak with Reeves, who admitted that he had read the script. "It's very ambitious…as it should be!" teased Reeves. Considering how hard it would be to top the original trilogy, including coming up with new concepts and ideas, the fact that Reeves had this to say is exciting to say the least.
Carrie Anne-Moss has also read the script and says it is "amazing".
While attending the New York Comic Con to promote her role in Season 2 of CBS All Access' "Tell Me A Story", Carrie-Anne Moss told a small group of reporters that she's keeping most of her thoughts about the new Matrix movie close to her heart, but that she has read the script and said "It's amazing. I'm excited. I'm super excited. Believe me, I'd love to do nothing but talk about it, but, at the same time, there's a time for that, and I want it to be — I want to give it all the respect and room that it needs."
Well that's two promising responses from the only two leads who are confirmed to be returning. Good enough for me!
Matrix 4 Concept Art
Screenrant has also recently confirmed that Geofrey Darrow and Steve Skroce will be returning for Matrix 4 to help create the concept art to visualize the scenes for the film, now that the script is already written. This is the duo (with Skroce in particular) that helped draw the storyboard scene by scene to help the Warner Bros executives understand the vision the Wachowski sisters had at the time back in the late 1990s. Their sketches of the The Matrix's opening scene were crucial in securing funding the Wachowskis needed in order to get their film off the ground. It's great to see that Lana Wachowski will be going back to basics with all these original members of the team that made the Matrix trilogy so great before. It also confirms a pattern of Lana choosing people she has worked with before and can trust. This will allow fans to breathe a little easier, knowing that Matrix 4 is in good hands. John Toll (of Legends, Brave Heart fame) has also confirmed that he will serve as cinematographer.
While I wasn't able to find any social media for Skroce, Darrow seems very excited to be back in the project again. He posted the following on his Twitter account, @DarrowGeof, on August 22nd:
Darrow isn't alone in sharing this enthusiasm for returning to the world of The Matrix.
"We could not be more excited to be re-entering 'The Matrix' with Lana," said Warner Bros. Picture Group chairman Toby Emmerich. "Lana is a true visionary — a singular and original creative filmmaker — and we are thrilled that she is writing, directing and producing this new chapter in 'The Matrix' universe."
Lana, in turn, also had this to say about returning to the project:
"Many of the ideas Lilly and I explored 20 years ago about our reality are even more relevant now. I'm very happy to have these characters back in my life and grateful for another chance to work with my brilliant friends."
Hopefully Laurence Fishburne and Hugo Weaving will share this enthusiasm enough to return to the world as well. For now, we have to wait and see. Oh and, for some reason, it's been confirmed that Warner Brothers has named Matrix 4 "Project Ice Cream". For what it's worth, we think it's a pretty sweet name.
Casting: The Newcomers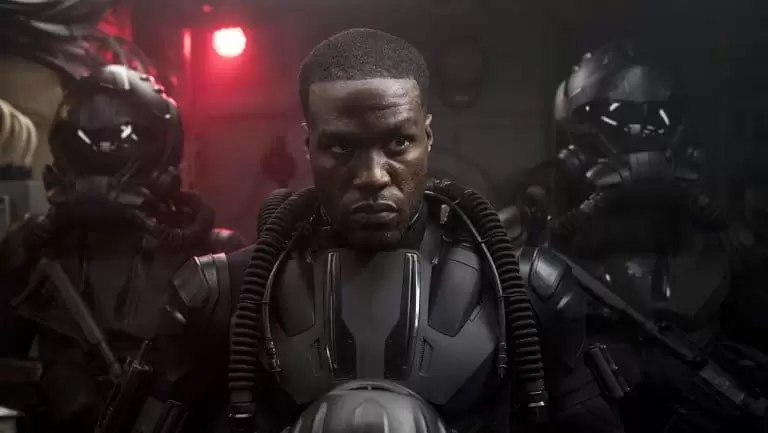 Yahya Abdul-Mateen II
Thought to be playing a young Morpheus, you may recognize Abdul-Mateen as Black Mantis from DC's Aquaman, or as Lupita Nyong'o's father in Us by Jordan Peele. He also more recently was cast alongside Anthony Mackie (Falcon in the Avengers movies) in the episode Striking Vipers from Season 5 of Black Mirror.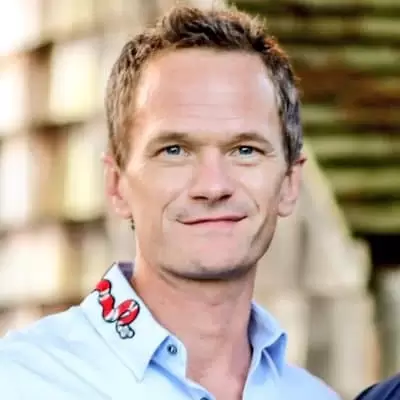 Neil Patrick Harris
NPH's role is a complete mystery so far, but his casting may have caused many an eyebrow raise. NPH thus far hasn't had many science-fiction or Cyberpunk roles, being famous instead for his roles as Count Olaf in A Series of Unfortunate Events or the Bro Barney Stinson in How I Met Your Mother.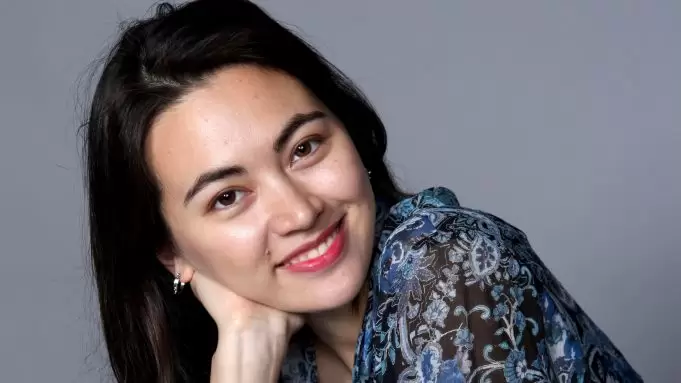 Jessica Henwick
Proving that she can kick plenty of ass as Colleen Wing in The Iron Fist or as Nymeria Sand in Game of Thrones, Henwick is a welcome addition to the cast as someone who will probably have her work cut out for her, Kung-Fu wise.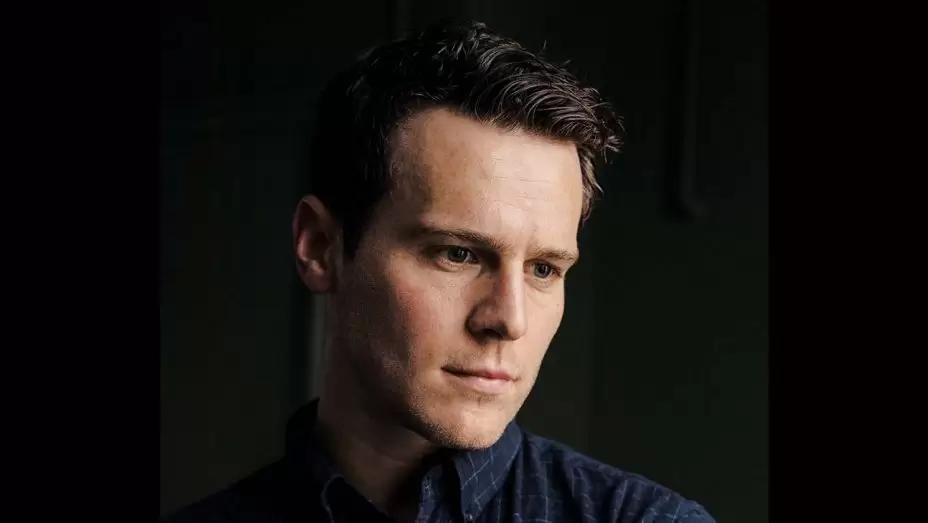 Jonathan Groff
Although perhaps best known for voicing the character of Kristoff and his reindeer Sven from Frozen, Groff has also been the main character in the Netflix series Mind Hunter as an FBI agent. So despite being about to play more silly characters, he can definitely pull off a serious character as well.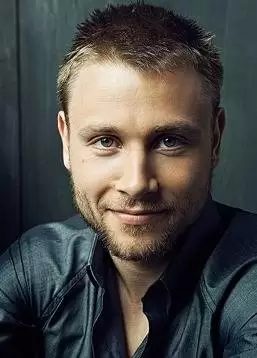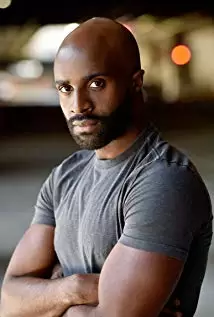 Toby Onmuwere and Max Riemelt
Both Onmuwere and Riemelt may best be known for their roles as Capheus and Wolfgang Bogdanow, respectively, in the Wachowski's Netflix series Sense8. No surprise here that Lana is drawing from her pool of talented familiar actors, we expect more casting choices from the series may still be coming.
Refresher: Where We Left Off
In The Matrix Reloaded, the architect explained that the current Matrix was in fact its 6th iteration, meaning there were five different Matrices that all ended for one reason or another, the first one being a "perfect world" that was ultimately too perfect and so most humans rebelled and whole fields of 'crops' were lost. As a result, the architect found a way to reboot the system in cycles with Neo as the inherent anomaly coded into the matrix itself. This anomaly (Neo) has a choice to restart the Matrix, or let the whole system crash, killing everyone inside. While his five predecessors chose restarting and saving humanity, Neo 6.0 chooses Trinity and love, rejecting the choice and potentially dooming all of humanity.
Neo and Trinity then decide to go to the machine city. They 'surface in the desert of the real' in Revolutions and, upon their crash landing in the machine city, Trinity dies in the ship after getting impaled (this is different from her Matrix death which Neo was able to revive her from in Reloaded, where he reached into her Matrix body to remove bullets and then restart her heart).
Neo then makes an agreement with the machines, goes into the Matrix, lets Smith copy him, and then allows the machines to kill his physical body and thus destroy Smith.
Revolutions ends ambiguously, watching the sun rise on the new 7th iteration of the Matrix. Let's take a look at this pivotal final scene, as the Oracle shares some important clues as to where Matrix 4 may pick up.
Oracle: Well now, ain't this a surprise.

Architect: You played a very dangerous game.

O: Change always is.

A: Just how long do you think this peace is going to last?

O: As long as it can.

O: What about the others?

A: What others?

O: The ones that want out.

A: Obviously they will be freed.

O: I have your word?

A: What do you think I am? Human?
Oracle: Beautiful! Did you do that?

(Sati nods)

Sati: For Neo.

O: that's nice. I know he'd love it.

S: Will we ever see him again?

O: I suspect so. Someday.
This final scene tells us that the humans and machines have brokered a peace that might not last forever (thanks to Neo). For now, humans have a choice to be free or to be enslaved. But with Neo and Trinity dead, how will they come back? Why does the Oracle tell Sati she thinks they will see Neo again, eventually?
Theories
What theories do we have for where they'll take the next film? Good question.
Well, here's one theory: it could be set in a future iteration of the Matrix (7+). Maybe it will be titled The Matrix Rebooted or The Matrix Resurrected? Since past anomalies probably looked like Neo, it could be that future anomalies will look like Neo again. If so, it's likely that he will have no memories of his past lives. Connected lives is a theme that we've actually seen in other Wachowski works like Cloud Atlas or Sense8.
This would mean that The Matrix will involve a new "One," according to Digitalspy.
"The plot of the new film will potentially follow the creation of a new One, with Neo acting as mentor to this new student – with the aim of bringing down the machines once and for all."
Another theory for the conflict could be that in this new version, the war goes from overt to covert. Humans are supposed to be free, but maybe the machines are thinking of going back on their word, or changing the deal. After all, the Architect never gave his word, since he's "not human". So there could be a mystery that needs to be solved concerning nefarious actions from the machines or from an outcast program like Smith or the Merovingian. Screenrant suggested one potential outcome of this would be that Humans and Rogue Programs team up to overthrow the Architect and control the Matrix.
Another question is, how central will Reeves and Moss be?
Will Neo be a main character, or will he and Trinity be supporting characters similar to Rick Deckard's role in Blade Runner 2049? Will Neo become the new Morpheus, guiding other humans who want to escape the Matrix? Or will he take up the mantle of the One yet again, his memory alluding to his past lives? The future story may depend strongly on why Neo is resurrected.
On this topic, Inverse explains
"The wide-ranging eclecticism of the Wachowskis' body of work makes it tough to offer any solid predictions about what the storyline of Matrix 4 will involve, but it's fair to assume a heady mix of philosophical exploration, mythology, and bonkers action sequences."
Neo and Trinity might be reborn or reincarnated. If they look aged, they might be digitally rendered to look younger.
Lana had said she wanted to explore relevant themes, but which ones? Propaganda and fake news? Simulated realities and conspiracy thinking? How society can function without trust in systems of authority? Maybe Matrix 4 will be about the machines trying to lure humanity back into the Matrix, to increase their energy output by making the argument that everyone would be better served to see the world as Cypher did, in ignorant bliss.
There's also the theme of gender identity, a theme the Wachowskis had wanted to explore with the character of Switch. She was originally supposed to be a woman in the real world and a man in the Matrix, thus "switching" her gender and the source of her Matrix name.
Finally, how will this new movie apply cyberpunk philosophy to the modern world? Will there be different levels of simulated realities and matrices, like in Inception?
Unfortunately, I don't have any of the answers to those questions. But here's something the writers could have done:
Taken inspiration from the Matrix's other media, such as The Animatrix
Let's quickly review what was in The Animatrix, in case you never saw it or you just don't remember it very well (which is fair, there were nine different stories…)
Here's a summary of each of the short films from The Animatrix:
The Final Flight of the Osiris: A prelude to The Matrix Reloaded, it explains how Commander Locke got the crucial piece of intelligence that the machines were digging to Zion and about to lead a full-scale attack.
The Second Renaissance Part I: How the Matrix came to be as well as the origins of the war between the humans and the machines.
The Second Renaissance Part II: continuing the story of part I.
Kid's Story: How the kid who appears in Reloaded as Neo's superfan, and opens the gates of Zion for the Logos at the end of Revolutions, was able to unplug himself from the Matrix by believing in Neo.
Program: A story set in a sparring program in Feudal Japan between human members of a ship's crew.
World Record: An athlete who pushes himself to his physical and mental limits in the Matrix, wakes himself up briefly, and then frees his mind in the Matrix again.
Beyond: When areas in the Matrix glitch, children discover the perfect playground where the laws of gravity don't apply.
A Detective Story: A human detective in the Matrix is tasked with finding Trinity, unaware that agents are using him to get to her.
Matriculated: A human team in the real world bait and catch machines in order to try to convert them to their cause by changing their programming in the Matrix.
"The Final Flight of the Osiris", "Program", and "A Detective Story" are great stories for Lana's team to draw inspiration from. "Matriculated" also has a lot of potential for the possibility of human/machine identity fusions.
Bringing back the philosophy of the previous films, especially Matrix 1
But what elements of philosophy will they explore this time? This remains a true mystery. They've already explored free will and fate, as well as reality. Will they explore identity this time? Creating reality, or trusting facts and information?
Clues for Matrix 4
I'm surprised that I haven't read anyone else who have thought about this, but here's a major relevant place to look for clues for Matrix 4: Cloud Atlas and Sense8.
Why? Let's look at who is reported to have already written the script: Lana Wachowski, Aleksandar Hemon, and David Mitchell. Again, the script is already written. And now that it's 2020, production should be starting any time now. Therefore, to glean what this mystery script contains, the best indications of what the story will be about should be by watching the Season 2 finale of Sense8. Why? Because guess who wrote the script for the finale? That's right. Lana Wachowski, Aleksandar Hemon, and David Mitchell.
I wouldn't be surprised if Bae Doona features in Matrix 4 as well. She was a pivotal character in the cyberpunk section of Cloud Atlas, and she's a major character in Sense8 as well. She has worked many times closely with the Wachowskis, so she seems like an obvious choice, especially considering how the Wachowskis seem to like working with people they know and trust.
Matrix 4 Release Date
Matrix 4 has finally been given a release date, so mark your calendars: It's May 21st, 2021. For now this is conflicting with John Wick 3 release date (which still doesn't even have a script yet) but it's expected John Wick will be bumped to a later date. Nonetheless, that didn't stop mega-fans from dubbing the day as Keanu Reeves day.
So there you have it. Matrix 4 is coming to theaters next year, casting has already begun, maybe even production as well, and there's so much that is still unknown. That Lana Wachowski is directing is great news, as is the fact that Keanu Reeves and Carrie-Anne Moss are slated to return (and hopefully Jada Pinkett-Smith and Laurence Fishburne as well). The writers and concept artists have returned, and it looks like Wachowski will be leaning on her considerable talent pool from Sense 8, considering all the newcomers that have been announced as being cast. The Oracle telling Sati at the end of Matrix Revolutions left the door open to Neo returning, and although we have theories on how him and Trinity will be able to return, we still really don't know. Considering the Animatrix and the nature of The Matrix, the script for Matrix 4 could really take us anywhere. But the actors are already working out and preparing their roles, and so far it all seems VERY promising.
What do you think? Any ideas on what the Matrix 4 will be about? Leave your thoughts in the comments below.
Alex Woods is a multilingual teacher, TCK, and Cyberpunk mega-fan who lives in France with his wife. You can follow his latest content at www.cyberpunkmatrix.com