Did you join the Aldersons on their annual family road trip? Mr. Robot tries to keep everyone distracted from his cancer, Mrs. Alderson is up to her usual tricks, and Darlene can't stop watching her brother being beaten to death on her Gameboy. But poor ol' Elliot can't focus on anything but the mystery man in the trunk of the car. Who could Mr. Robot have trapped in there? Is it one of the many special guests stopping by Washington Township this week? If you didn't tune in to USA, America's favorite cable network, for TV night, find out what you missed on this Word-Up Wednesday!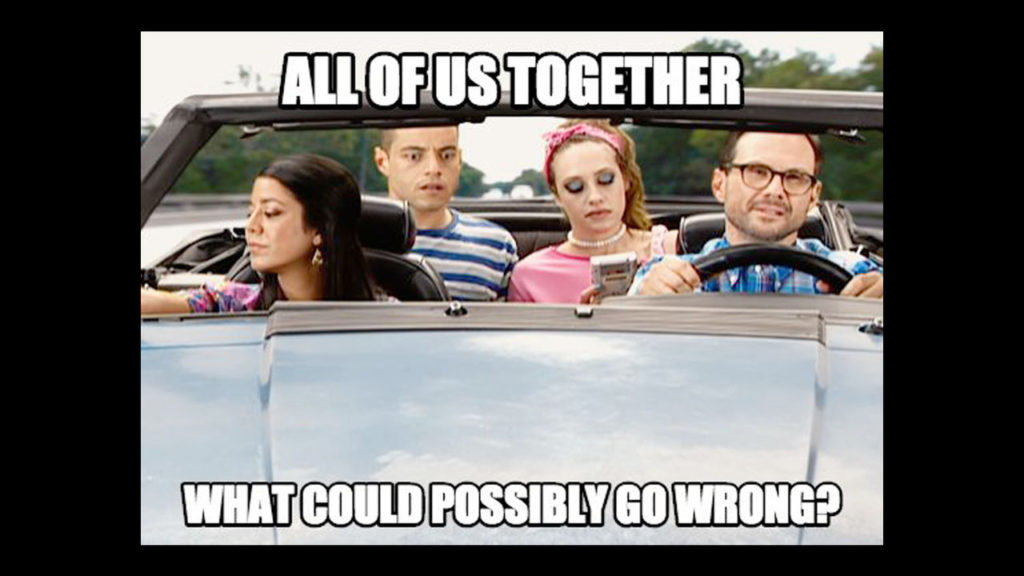 Mr. Robot: "eps2.4_m4ster-s1ave.aes"
The Alderson family comes together in a '90s sitcom that features famous guest stars from Elliot's life like Gideon Goddard, Angela Moss, and Alf. The kids take to the back seat as Mom berates and beats Darlene. Mr. Robot just focuses on the road. But Elliot's preoccupied with the body in the trunk. Thanks to Alf running over Officer Goddard, the Alderson clan are able to secure their hogtied "very important businessman" before he can hop away. It's the perfect opportunity for father and son to have a chat, and for Elliot to accept that the lies in his head are far more kind than the cruelty he sees playing out on Darlene's Gameboy.
Coming out of his basic-cable nightmare, Elliot finds himself in extreme pain and barely able to breathe. Lone Star had Elliot mercilessly beat and dumped him onto a hospital bed, leaving Ray to talk him out of his slumber. Maxine, Ray's dog, had recently died, and he shares with Elliot the dark realization she had when it set in that her life was over. But he's glad because he's found a new pet in Elliot.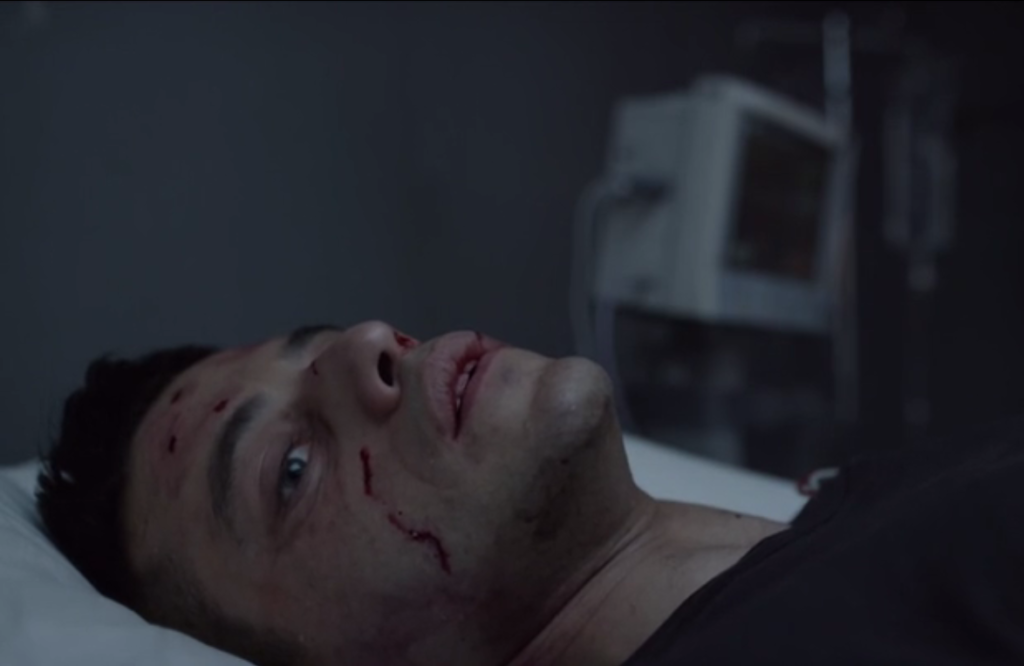 Phillip Price is backed into a corner. The Speaker of the House can't guarantee a vote on any bailout of Evil Corp. Following the assault on the FBI, Washington has forgotten the needs of a conglomerate and is focused on war. He turns to Whiterose, but they've cut off all communication, leaving him trapped in the building as protesters surround Evil Corp HQ.
Mobley and Trenton have lost all faith. Their plan has to be executed now after learning that the FBI is moving out of the Evil Corp building. They train Angela in simple scripting but it proves too much for a one-day session. But Darlene's confident they can pull it off with Cisco's help.
The equipment he prepared for the FBI hack was confiscated by the Dark Army for inspection. It makes him suspicious. When his superiors tire of his questions, they and punish him with a needle driven underneath a fingernail to remind him of his place. Still, they allow him to proceed.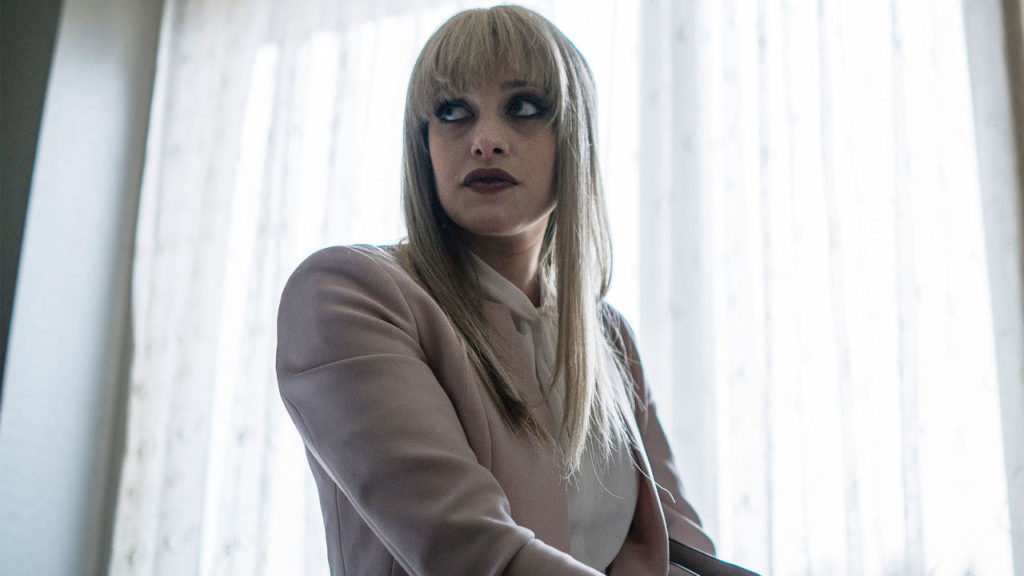 Darlene goes undercover in all-white, lifts a keycard and sets up in a hotel not far from Evil Corp. She and Mobley conference with Angela over the phone and walk her through the script. Hiding in the women's room on the 23rd floor. Angela nervously taps her way through the terminal. On her way out she's stopped by an agent who knows she shouldn't be there. Her new corporate attitude serves her well in deflecting his flirty advances, giving her an open to connect Cisco's hardware to an FBI PC and wipe away the evidence. But with no Wi-Fi registering, Darlene sends Angela back to her desk. Otherwise, the FBI will have camera footage of her being where she shouldn't.
Back stateside, Dom is put on leave following the shootout in China.The FBI's official position on the attack is that of China–they're blaming the shooting on Uyghur separatists. Dom insists the fight isn't terrorists but the Dark Army, and they're stopping the FBI from continuing their investigation so they can get away with the 5/9 hack. So, she goes back to work anyway, and her first stop is Angela's desk to ask what she was doing on the 23rd floor.
Elliot is snatched from bed by Lone Star and the goons, is tossed in Ray's basement, in view of the water heater where Maxine used to sleep. It's his new home. Left alone to lick his wounds, Mr. Robot apologizes for blinding him with fantasies of bad TV, shows but he wanted to spare him the pain. Elliot's just grateful he isn't alone.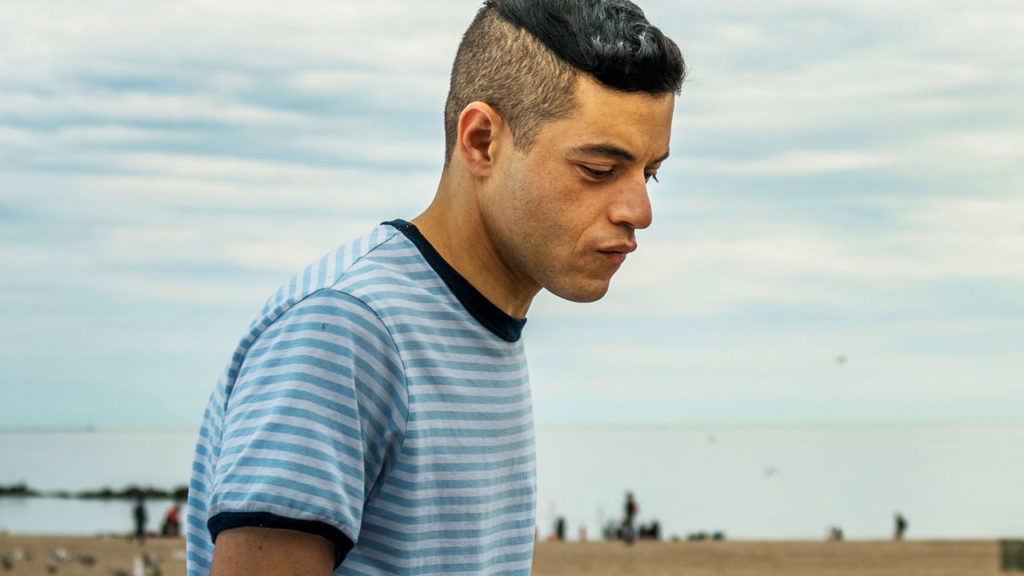 Despite having a hand from '90s TV legends behind (surprisingly) popular shows like Alf and Full House, the first 19 minutes of this Mr. Robot episode felt more like Too Many Cooks. They both do the same thing–lampooning '90s sitcoms by presenting them as we know them while becoming progressively darker and more disturbing as they go on. It works as a continuing critique Mr. Robot started with its first episode, the unreliable image Americans have of American society, culture and life in all its forms, how our chosen distractions attempt to make uncomfortable things to make them easier to digest. It's probably best explained by Alf, which Elliot can see from the hospital bed playing on a TV at the nurse's station, when he says, "Call the newspapers; democracy is dead." It's the perfect framing device for someone who's distorted his memory of his own life to make it more pleasant rather than face the truth.
Elliot's idea of his family all together is a night terror attempting to appear pleasant, funny. But trying to soften the blow of his mom's abuse, his father's flippant reaction to it, and the people who've died or been hurt, directly or indirectly, by Elliot and Mr. Robot's actions doesn't come through. It's worse. Somehow the laugh track that follows a mother beating her daughter hits harder than what Elliot might've been drawing on when imagining that scenario.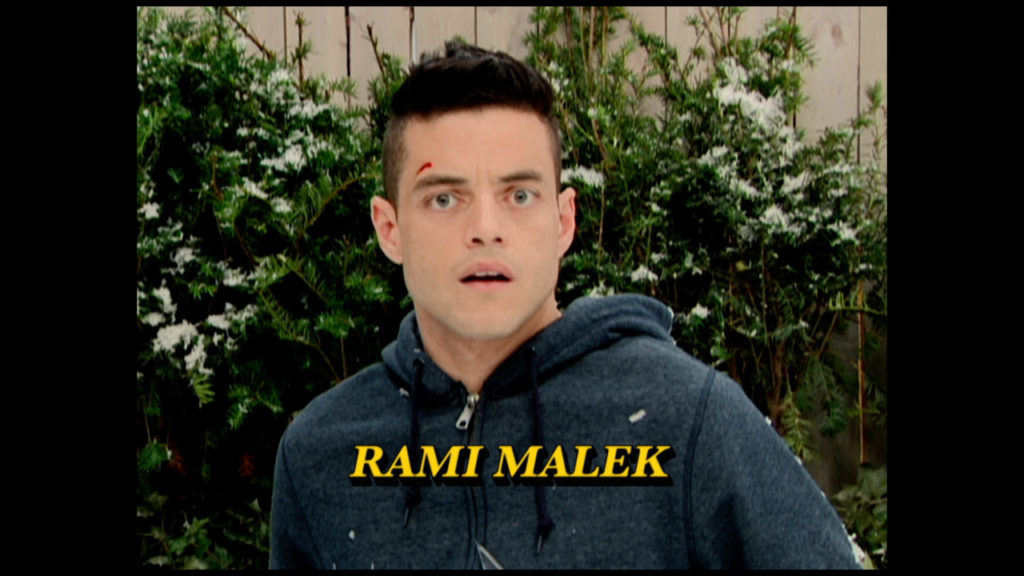 It's also important to point out that this is the first time Darlene's ever been pictured with the rest of the family. Prior to this, Elliot's always kept them separate in his mind. Even thinking back to actual memories, Elliot prefers to keep them apart, and according to Darlene, Elliot has done this before. Expect this to be given a reason fairly soon.
As for fsociety, it seems that the Dark Army might've played everyone from the beginning. Whiterose has put Price in an impossible position with no way out and a board of executives who want him out. His government cronies can't borrow from China to keep Evil Corp afloat. Thanks to the shooting in China, the FBI is focused again on terrorism coming from the Middle East. And that leaves only fsociety in a position to oppose the Dark Army. By themselves. Given how easily Dom seems to find herself standing right in front of hackers connected to 5/9, it may not be long before she links Angela to Cisco's CD.