While Mr. Robot and Elliot spend their last few hours of incarceration in silence, fsociety fractures as the shit hits the proverbial fan. Things get dangerously real, and it' every man for himself. But in the chaos we find an unsung hero that's been with us all along.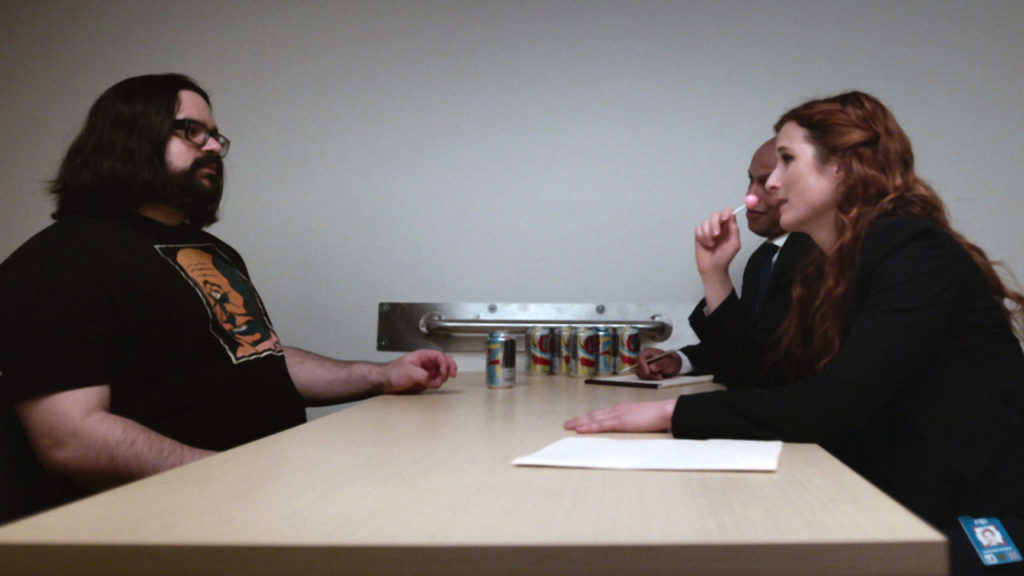 Mr. Robot: "eps2.6_succ3ss0r.p12"
With the FBI pwned, fsociety sneaks onto a conference call concerning the Bureau's movement with Operation Berenstain. Covered under the powers of the Patriot Act, the Bureau has placed more than 3 million Americans under surveillance so they can narrow their number of likely suspects behind 5/9 to 16. It's the perfect opportunity for fsociety to alert the American public of another mass surveillance program targeting innocent civilians and expose the corporate partners that are assisting the FBI in doing so.
Mobley seems to be the only one concerned with Berenstain and what it means for the group. Cut and run seems like the best option, even if Cisco warns of what the Dark Army would do if he tried. But before anyone can agree on anything Trenton alerts the group to the arrival of Susan "Madame Executioner" Jacobs. They tie her up poolside and follow her digital footprint in search of blackmail, but Jacobs proves difficult to control and suffers a concussion when trying to tussle with Trenton.
Darlene takes that as her cue to put their guest at ease. After offering her a smoke, Darlene tells Jacobs that she first saw the lawyer during a press conference following the Washington Township cover up and has thought about her ever since. Though they uncovered information about an affair between Jacobs and a judge, enough to get her disbarred, Darlene decides to zap her prisoner with a stun gun and let her fall face first into the pool.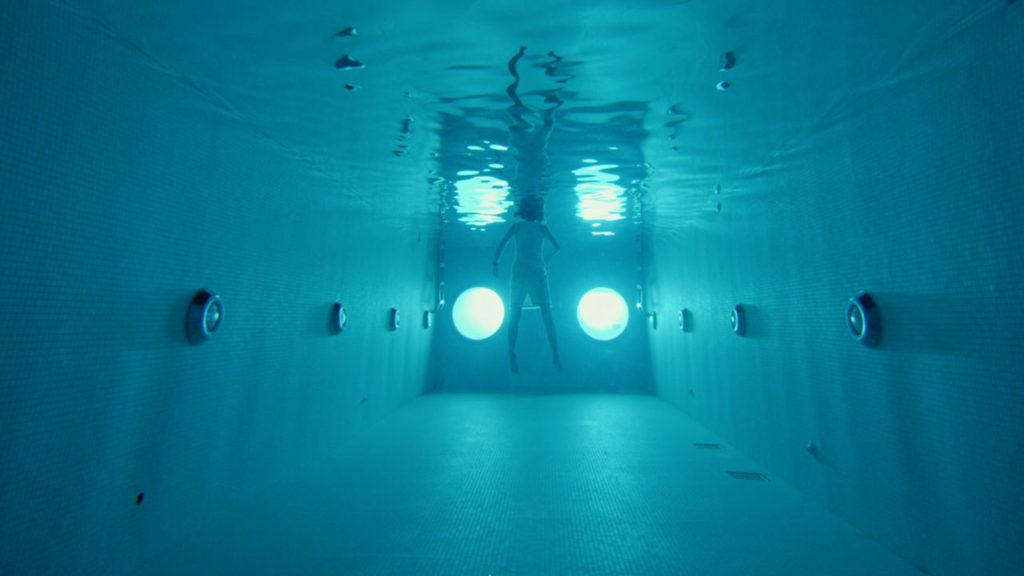 Darlene offers up a story about self defense to explain the dead lawyer, but Mobley's disbelief drives perceptions in the room. Numerous emails in Susan's inbox pointed to a heart condition that would've made stun-gun contact fatal. There's no way Darlene could've missed this most obvious of signs. Wanting to move past this subject, Darlene dismisses Trenton and Mobley so she and Cisco and clear the site. Mobley plans to run, which seems to be the smart move, but Trenton's unsure if she can cut her family ties that abruptly. With the aid of the local pizza guy Mobley clears his apartment of threats before stepping in, but it feels like trap. No sooner than the door shuts does the FBI come knocking.
Dom wants to know how an Angelfire page from 2000, DJ Mobley, an End of the World party and Romero's death connect to one another. But Mobley doesn't buckle. He requests a lawyer, and Dom is pulled aside by Santiago for killing a lead on a flimsy hunch that produced nothing. Berenstain is crumbling the FBI's cybersecurity leadership and Director Comey needs to save face before the President. So Dom must cut Mobley loose and sits on her hands until she's told otherwise.
Xander Jones, Darlene's investment fuckbuddy from a season back, lawyers up now that the FBI has linked to the Fun Society arcade through a shell casing. She asks for a name, but is he willing to give it? Checking on another lead, Andre, Angela's sort-of boyfriend for the moment, tells the agent that his target isn't revealing a thing about ties to fsociety, 5/9, or anything personal at all. She seemed disinterested in him when she left him for an older man in a suit. Andre thinks Angela's a dead end for this investigation, and he's frankly more interested in what Snowden has to say about Berenstain. Who isn't under surveillance by the FBI, exactly?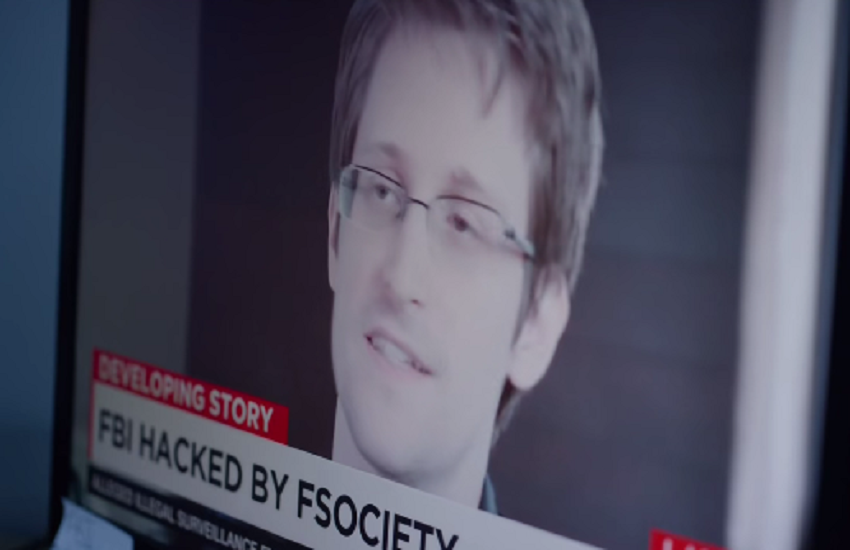 Darlene and Cisco wipe down Susan's smart mansion and pack her body in luggage. At a familiar pound, Darlene hands over a few ecoins for privacy before shoving the lawyer's body in a puppy-sized furnace. Cisco convinces Darlene to spend the night with him. It would ease her nerves from the murder she just committed. But Darlene's not bothered by it.
The FBI cuts Mobley loose, and he alerts Trenton to how close the feds are to fsociety. The group is burned. The time to leave New York is now. They set up a meet at a familiar coffee shop where the first met last Thanksgiving. Trenton arrives on time, waits for hours, but Mobley's a no-show.
Waking up alone, Darlene snoops through Cisco's apartment and finds his laptop open. Seeing a recent logon, she brute-force's her way in. There are pictures of her shared through IRC to Dark Army contacts. There's a plan coming together, it involves the FBI hack, and Cisco's done his part by keeping Darlene close to him. When Cisco steps out of the shower, responding to her calls, he finds his laptop destroyed and Darlene waiting with a baseball bat.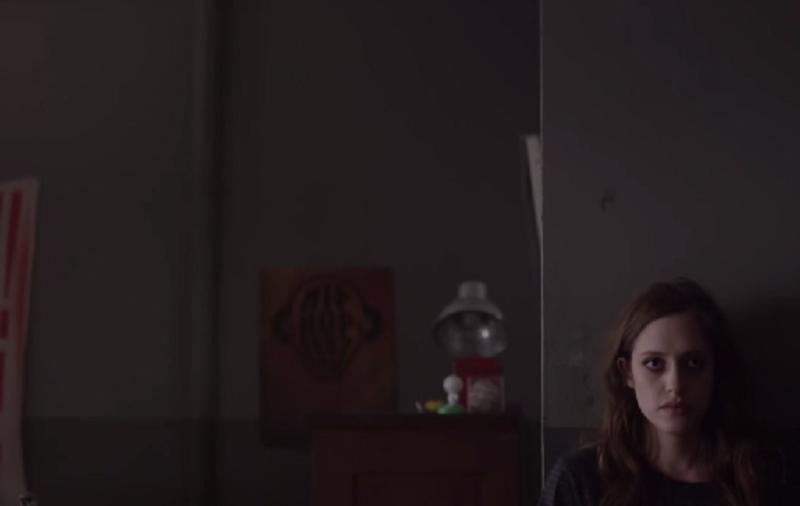 The current situation in Mr. Robot's America is not what we were promised. The idea of abolishing all debt and bringing a giant corporation to its knees was, at best, an idyllic pitch Mr. Robot tailored to appeal directly to Elliot. It's a premise that becomes more problematic the more one considers how complex the global economy is and how removing the world's largest employer and debtor could bring nations to a halt. Evil Corp may be just that, evil, but removing its influence has driven America into a second depression, a cashless one at that, which triggers thoughts of an economic hell that's probably never been theorized in this way before. And the only person that seems to appreciate the severity of that situation is Mobley.
Though more visibly shaken than meek Trenton and reckless enough to help pull the 5/9, even though he'd be the criminal closest to the crime scene as an Evil Corp Employee, Mobley's been the only one to accurately take stock of the state of play. Fsociety seems to have neglected a crucial education on global economics. Sure no one has debt, but considering a country liken the US, which has an economy and currency that subsists on debt, removing it hurts a lot of people immediately. Mr. Robot alluded to this a few episodes back when Elliot first pitches the idea of 5/9 to Darlene; taking out Evil Corp would just be the beginning, a lot of work would have to follow. But thanks to an overzealous FBI agent and unreliable partners and whatever it is Elliot had planned for phase 2 of 5/9 was never implemented.
With season 2 giving Elliot a lot of introspection, the state of America has found itself in the background, which has made Mobley kind of the star of this episode. Despite the Dark Army being an immediate threat to his life, and a prime suspect in Romero's murder, Mobley's the first to understand that the FBI is the bigger problem at the moment, and they're closer than they should be. Now that the exposure of Berenstain has the FBI rocking on its heels, what better time to close up shop and forget this plan they hadn't thought all the way through? But can he trust anyone to follow his lead?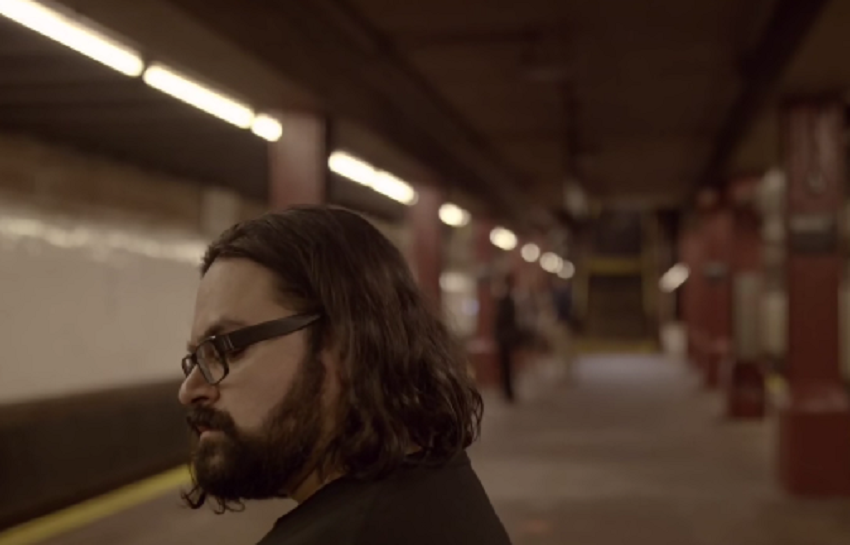 Mobley's been pretty clear on his feelings about Elliot after Romero's murder, and his reaction to Darlene killing Jacobs all but confirms that he's done with the group. This wasn't the revolution he signed up for, not the same couple of psychopaths he expected to be working with. Which makes Mobley even more of a hero this week when he risks capture and death for a little longer to help Trenton get out of New York, too. He's made a judgement of the group and he put his life and freedom on the line to back it up. Big step up for a character that hasn't been allowed to do much.
No way to know if this is the path they'll take or if they'll even be successful, but it's good to see other fsociety members get a little spotlight together. It's the most time we've spent with Mobley, and it makes me wonder if all this time spent following Joana's romances couldn't have been better spent with the rest of the fsociety crew. Elliot's absence is definitely felt this week, but 5/9 was a group effort and this was a reminder that they all have earned their space in that group.