The old Blade Runner is new again, not to mention a director who all to aware of the legacy he is faced with upholding. Lots of news in the cyberpunk media this week and as always we creep all the closer too our cyberpunk future.
Cyberpunk Reality
North Dakota has Legalized Weaponed Drones for Police Use
North Dakota is the first state to legalize weaponized drone for police use. This weaponization is currently limited "less-than-lethal" means. Even the original sponsor of the bill, Rick Becker, is unhappy with the final version of the bill.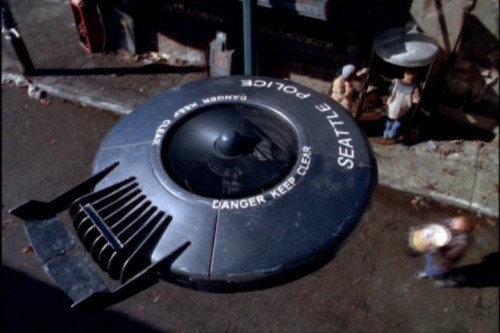 Cyberpunk Movies
Ghost in the Shell
A new batch of pictures from the set of the Scarlett Johansson led Ghost in the Shell adaptation. It appears that Batou is really not going to have his signature eyes.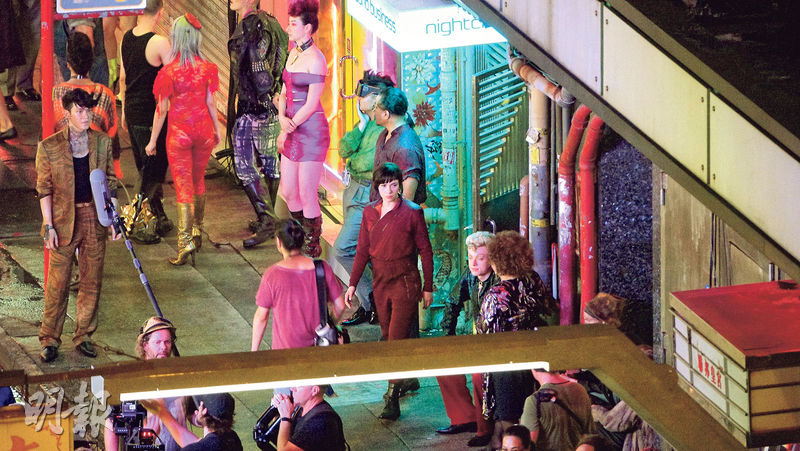 Blade Runner 2
Denis Villeneuve told the Hollywood Reporter that he is afraid that the film won't live up to the original:
"First of all, it's not possible to live up to the original. It's Ridley Scott. It's a masterpiece. It's one of the best sci-fi films, one of the best films in the past 50 years. For me, what terrorizes me right now is what I'm doing is taking Blade Runner and making it my own, and that is horrific."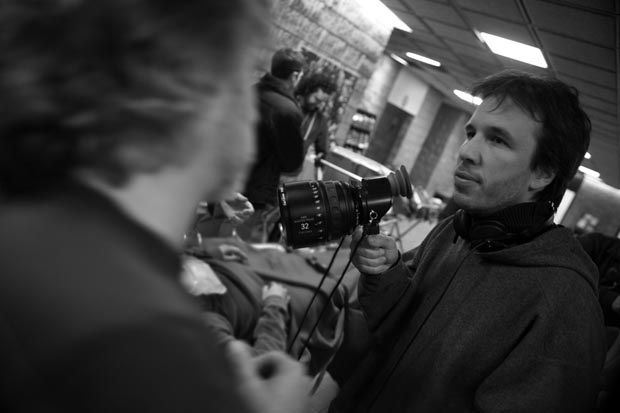 ARQ
ARQ is an upcoming Netflix original film starring Robbie Amell, who is best known for his role in The Flash. Tony Elliot, the writer of Orphan Black, also created ARQ. The movie looks like 12 Monkeys meets Groundhog Day and there seem to be some cyberpunk elements at play here.
Cyberpunk Television Series
Black Mirror
Charlie Brooker, the creator of Black Mirror, talked to Entertainment Weekly about the upcoming episodes of the show.
"Nosedive"

We love this premise: An insecure office worker (Bryce Dallas Howard) lives in a world in which everyone obsessively ranks and rates every tiny social interaction. She thinks she finally may have found a way to rank alongside her friend (Alice Eve), who's one of society's elites. At first glance, this sounds like a classic Black Mirror setup — an existing tech element taken to a horrifying new extreme. But Brooker says it's one of the most unusual episodes he's done. "Each episode this season is a different genre; this one is a social satire," Brooker says. "It's got a creepy serenity to it and won't be what people expect."

"San Junipero"

How could you make Black Mirror episode set in the past when the show is all about the future? That was the mental puzzle that prompted Booker to write this 1980s-set tale, where Mackenzie Davis and Gugu Mbatha-Raw play recent arrivals to a beach town "synonymous with sun, surf, and sex." "It's kind of an '80s coming-of-age drama with a Black Mirror undertow," he says. "Also, when Netflix picked us up, people were going, 'Oh that means [the show is] going to be Americanized.' I thought it would be a funny to f–k with those people by literally writing an episode set in California."


"Shut Up and Dance"

There have been a couple previous tales set in present day without any sci-fi elements (like the notorious pig sex episode "The National Anthem"). This is one of those, but Brooker adds it's the "most grounded" of the three. Here a withdrawn 19-year-old (Alex Lawther) stumbles headlong into an online trap and is quickly forced into an uneasy alliance with shifty man (Jerome Flynn) who are both at the mercy of persons unknown. "A kitchen sink nightmarish thriller," he says.

"Men Against Fire"

A military story set in a post-war future. A rookie soldier (Malachi Kirby) is posted overseas, protecting frightened villagers from an infestation of vicious feral mutants alongside fellow soldier Raiman (Madeline Brewer). They're hoping some new technological advantage will save them. "It stemmed slightly from thinking about drone attacks and how technology is alternating the face of warfare, but it's not about drones," Brooker says. "It's a horror thriller, almost like The Walking Dead."

"Playtest"

(exclusive photo above) Brooker was formerly a video game journalist and here he revisits that world: A thrill-seeking globetrotter (Wyatt Russell) visits Britain, hooks up with a woman (Hannah John-Kamen) and tests the latest in video game technology – "a device as mind-bendingly sophisticated as it is terrifying." Directed by Dan Trachtenberg (10 Cloverfield Lane), Brooker notes, "Dan is fantastic at creating suspenseful and tense mood; this is our Evil Dead 2."

"Hated in the Nation"

The show's first-ever 90-minute episode; a crime drama inspired by Scandi-Noir thrillers like The Killing and Borgen. A police detective (Kelly McDonald) and her geeky young sidekick investigate a string of grisly murders with a sinister link to social media. "It deals with online rage," teases Brooker. "It starts out like a stylish standard police procedural, then takes a bizarre turn." Well, that we expected.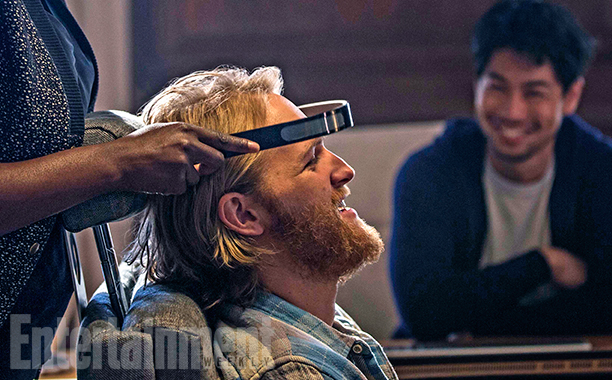 Westworld
Entertainment Weekly has released a new set of pictures from the set of Westworld along with some character profiles.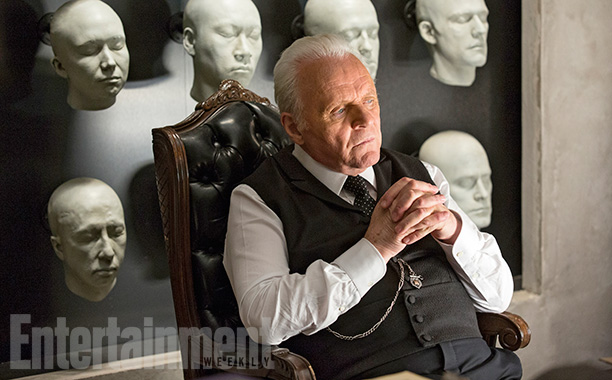 Dark-Web
Dark-Web is an upcoming eight episode series about the mysterious disappearance of a young cyber-security analyst and the trail of stories she leaves behind for her friends to unravel.
 Very cyber culture inspired with what appears to be a dash of supernatural elements.
Altered Carbon
Chris Conner has joined the cast of Altered Carbon as Poe, the AI who has the personality of Edgar Allen Poe and runs the Raven, a luxury hotel. Ato Essandoh has also joined the cast as Vernon Elliot, an ex-marine.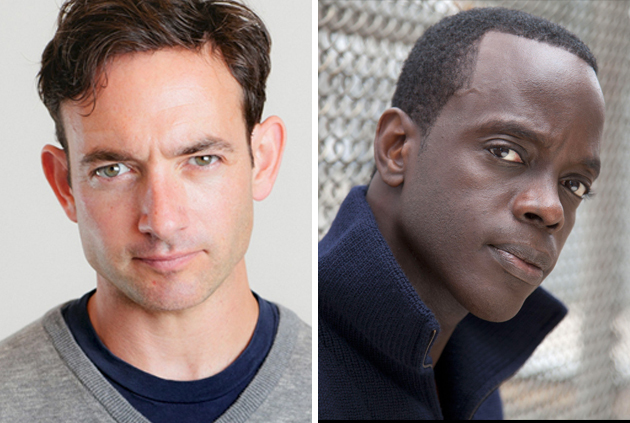 Cyberpunk Short Films
Blade Runner – The Aquarelle Edition
Swedish artist Anders Ramsell spent a year and half to create this shortened version of Blade Runner consisting of 12,597 handmade aquarelle/watercolor paintings.
Did we miss anything? What are you most excited about? Let us know on social media or in the comments below.