There is a whole host of news relating to cyberpunk movies this week, some have officially died and some have moved forward, some have been resurrected. Reality, as always it seems, has ignored the warnings of cyberpunk and stepped gingerly into our cyberpunk future.
---
Cyberpunk Reality
NYPD Raises Privacy Concerns Over Use of Facial Recognition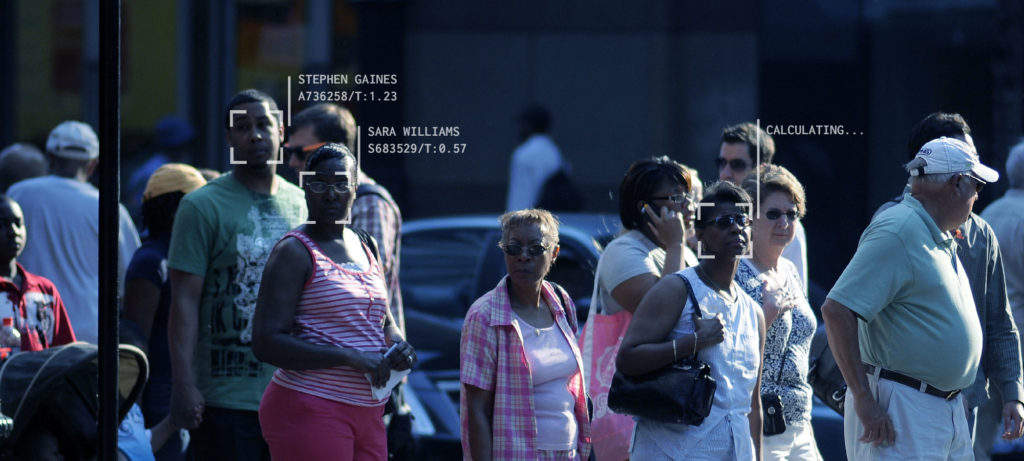 The NYPD has had a lawsuit filed against them for failing to respond to a Freedom of Information Request, filed by Georgetown Law's Center on Privacy and Technology, concerning the police department's use of facial recognition technology. This request was made in researching the use of facial recognition by law enforcement across the country. The research shows that 1 in 2 Americans are in the facial recognition network. Evidence suggests that the NYPD's lack of transparency is motivated by a mass surveillance program that doesn't have meaningful protection in place to protect innocent people from being abused by this system, or privacy protections of any kind. This report is worrying, but New Yorkers should be doubly concerned about how this real time information is being used.
Your Phone May Be Listening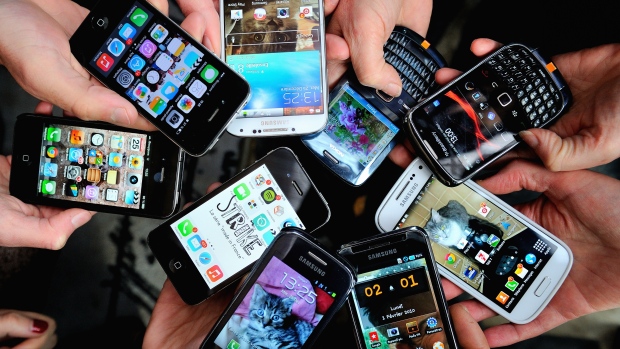 Research sponsored by the German government has suggested that there are more than 200 apps currently in the wild that are making use of ultrasonic beacons to make associations between devices owned by the same person, the environment that users frequent, what users are listening to (television, music, etc.). The technology is not very effective at this time, but the intent to push mass advertising into physical spaces, even if they are private homes, is clearly there. It's not just your browser tracking you that you need to worry about. Soon, you may mention the name of a product in a private conversation and then see an ad for it on your next internet browsing session.
Father of SOPA Steps Down
Chris Dodd, the father of the failed SOPA (Stop Online Piracy Act), has stepped down from his position as DC lobbyist for the MPAA (Motion Picture Association on America). His legacy is one of demonizing a free internet and decrying new developments in sharing culture as destructive to the traditional entertainment industry. This is surprising because, before his tenure as a lobbyist he was a senator outspoken against politicians that became lobbyists. He will be replaced by Charles Rivkin who has worked in both government and the entertainment industry. Will he pick up Dodd's legacy or will he take us toward a more progressive future?
Email Leak in French Election
In a chilling repeat of the leaks that influenced the US election, a massive link of campaign emails have been released just prior to what is considered one of the most important elections in recent French history between Emmanuel Macron and conservative candidate Marine Le Pen. Evidence suggests that this email leak was also perpetrated by Russian hackers. Unlike the US media, however, French law has put in place a media blackout concerning this leaks based on French laws that prevent any commentary liable to influence an election. Will these leaks influence France as they did the US?
---
Cyberpunk Movies
Blade Runner 2049
Blade Runner 2049 drops a teaser that informs us that a new trailer will be coming out on Monday, May 8th. Previously we thought we would be getting the next glimpse at this movie just ahead of Alien: Covenant in theaters. They have also released some new posters for the film, which we have included below. Blade Runner 2049 hits theaters on October 6, 2017 in the US.
Alien: Covenant
Alien: Covenant's marketing is still in its heavy ramp up for the impending release of the film on May 19th in the US. First in line shows a cyberpunk side of the movie, MUTHER, the ship's computer from the first Alien, will be a vocal AI aboard the Covenant and seems like it will basically be a character in the film. We think that's exciting.
Another short teaser shows the 'backburster' alien that will be in the film:
Another interesting marketing stunt that they are making to promote the film, is the release of a VR experience for the Oculus Rift that allows you to experience the perspective of the chestburster, originally introduced in Alien.
In news that saddens us a bit, Ridley Scott said in an interview this week that Neill Blomkamp's Alien 5 won't be happening. We kind of expected this, but here is the confirmation.
Terminator 2: Judgment Day
Terminator 2 is being released in theaters in 3D on August 25th, 2017. This new version of the movie has incredibly vibrant colors that we haven't seen before, which is exciting by itself. James Cameron has previously updated Titanic in the same way. We'll be going to see it, how about you?
Akira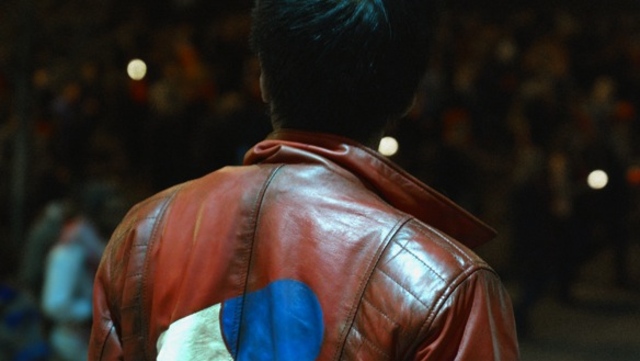 We were excited when Jordan Peele was attached to the live-action adaptation of Akira, but the director has now signed an exclusive agreement with Universal Pictures to produce another 'Social Thriller.' This means Akira is off the table for Peele, let's hope they don't pull in Rupert Sanders…
Battle Angel Alita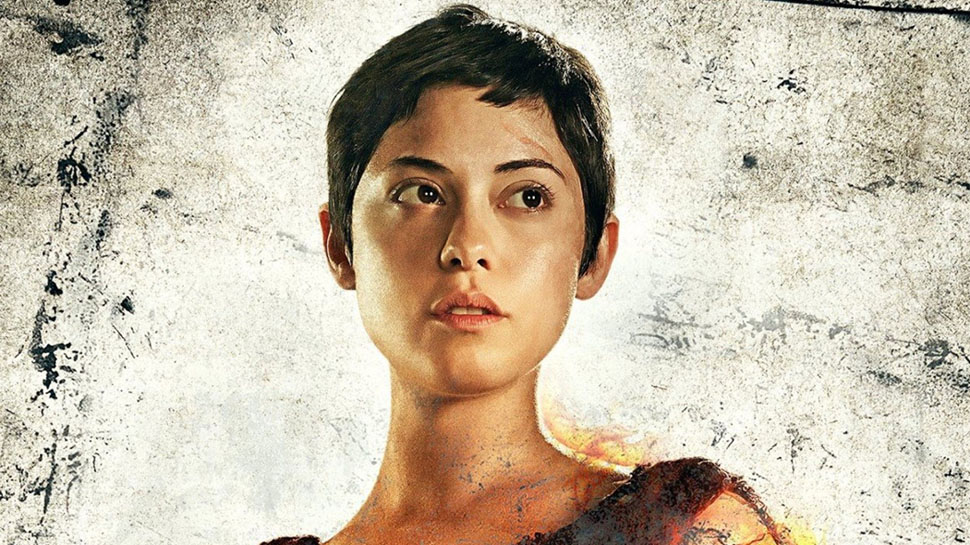 James Cameron's Battle Angel Alita adaptation is finally moving into production. Roza Salazar (Maze Runner: Scorch Trials) has been cast as Alita (Gally). There isn't much more at the moment other than that Robert Rodriguez is directing since Cameron is working on the Avatar sequels (there are supposedly four of them in the works). We'll keep you up to date on this films progress.
---
Cyberpunk Series
Future Man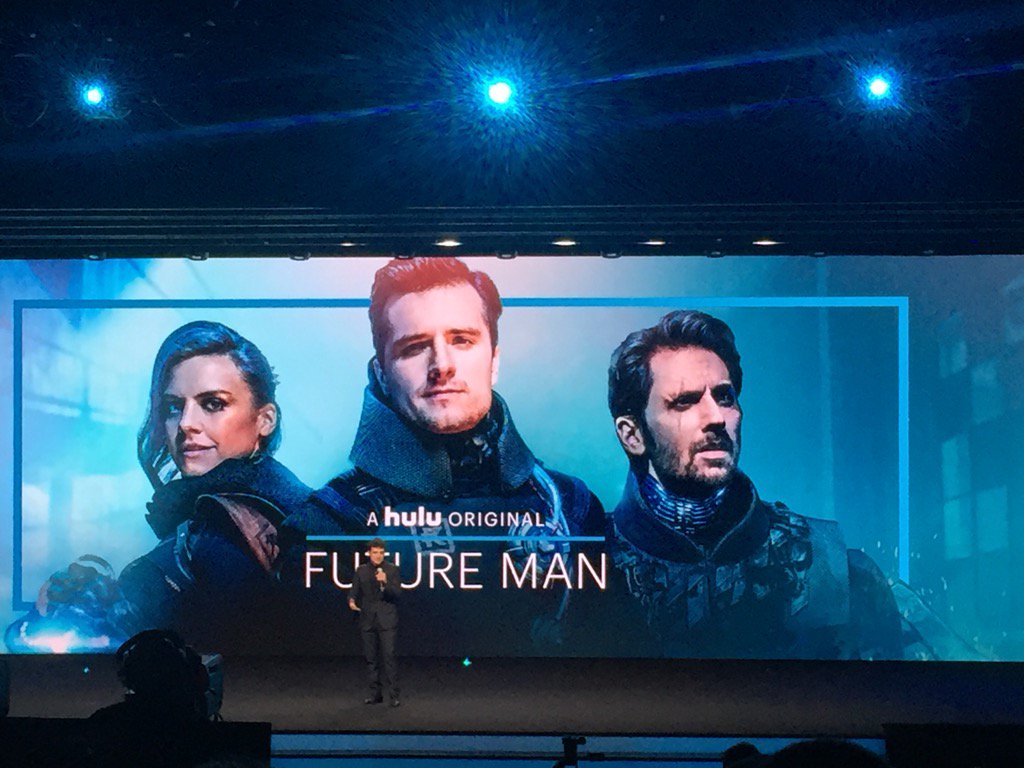 Future Man is a new Hulu original series by Seth Rogan. It is billed as science fiction comedy, and it looks like it may have cyberpunk elements. It is hard to tell from the first image alone.
---
Cyberpunk Books
All Systems Red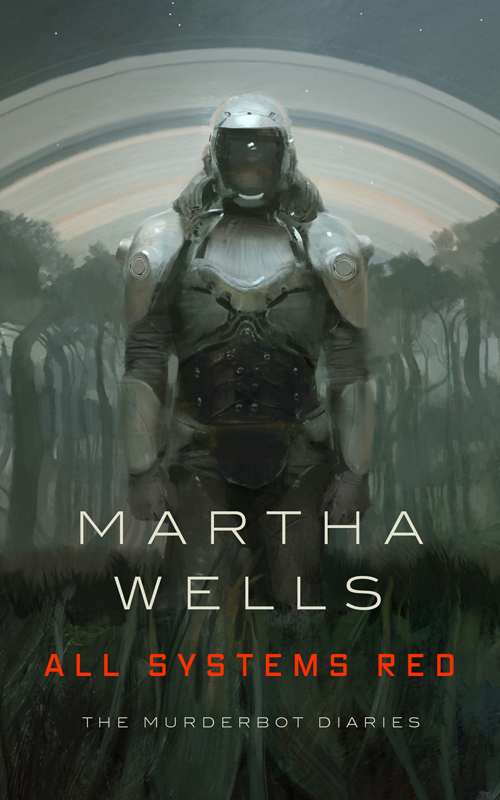 All System's Red is a new from author Martha Wells. The official synopsis is:
In a corporate-dominated spacefaring future, planetary missions must be approved and supplied by the Company. Exploratory teams are accompanied by Company-supplied security androids, for their own safety.

But in a society where contracts are awarded to the lowest bidder, safety isn't a primary concern.

On a distant planet, a team of scientists are conducting surface tests, shadowed by their Company-supplied 'droid ― a self-aware SecUnit that has hacked its own governor module, and refers to itself (though never out loud) as "Murderbot." Scornful of humans, all it really wants is to be left alone long enough to figure out who it is.

But when a neighboring mission goes dark, it's up to the scientists and their Murderbot to get to the truth.
You can get a copy of All System Red here.
Did we miss anything? Just want to talk about cyberpunk? Talk to us in the comments below, or on Social Media!
Some of the links included in this article are amazon affiliate links. If you would like to purchase these items, consider using the links provided and help support Neon Dystopia.