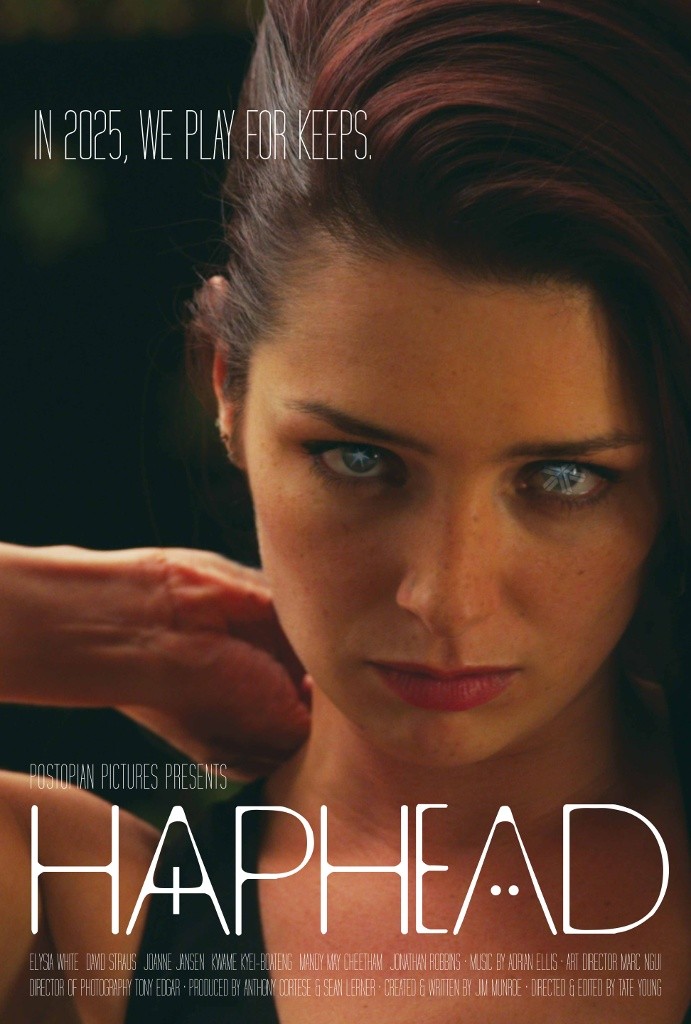 What happens when you can plug yourself into a virtual reality game and hone real muscle memory at an accelerated rate? That is the central question that Haphead poses. The web-series was developed in association with the popular science fiction blog, io9.
What is Haphead all about?
According to Haphead's official website:
"Haphead is the story of a girl who's literally empowered by videogames.

Ten years from now, a new haptic peripheral makes videogames so immersive that people learn skills just by playing. Maxine makes less than minimum wage at the factory where they make them, so she decides to become an unofficial beta tester by stealing one for herself. At home, her favorite rabbit-ninja game gets a whole lot more punishing, with the haptic feedback loop beating lethal skills into her muscle memory. Which is good: she needs to level up quick once her employer discovers her on-the-job theft.

Luckily, she's not alone. There are other hapheads out there, with a variety of game-trained abilities. But while some of them are kindreds, one of them brings death…."
This summary doesn't really do the story's core much justice. Haphead is ultimately about Maxine's relationship with her father, Simon. Simon is a real punk, complete with anti-authoritarian attitude that has been disillusioned with the world after having to take a minimum wage job, as a security guard, to take care of his daughter. He is dismayed when he learns that she has taken on a similar path to his own, as he wants better for her. This leads to conflict between the two which is the primary driver of the story.
All of this is set against a world that is divided into distinct classes. The existence of the new haptic technology in the story creates a whole new subversive underground, which like most undergrounds have equal parts visionaries and criminals.
The Good
Haphead tells a fantastic story about the downtrodden everyman and his family. This is the most engaging and well developed part of the story. In addition, Haphead surprised me with it's ability to create a sense of cultural relevance that resonates so much with the now that I totally believe in the future that they present. There are peaks at biohacking, maker/hacker spaces, underground clubs, digital black markets, and crypt-currencies. Every major subversive movement relevant to the cyberpunk ethos feels well represented, even when they are only on screen for moments. Truly, this is an accomplishment that took my breath away.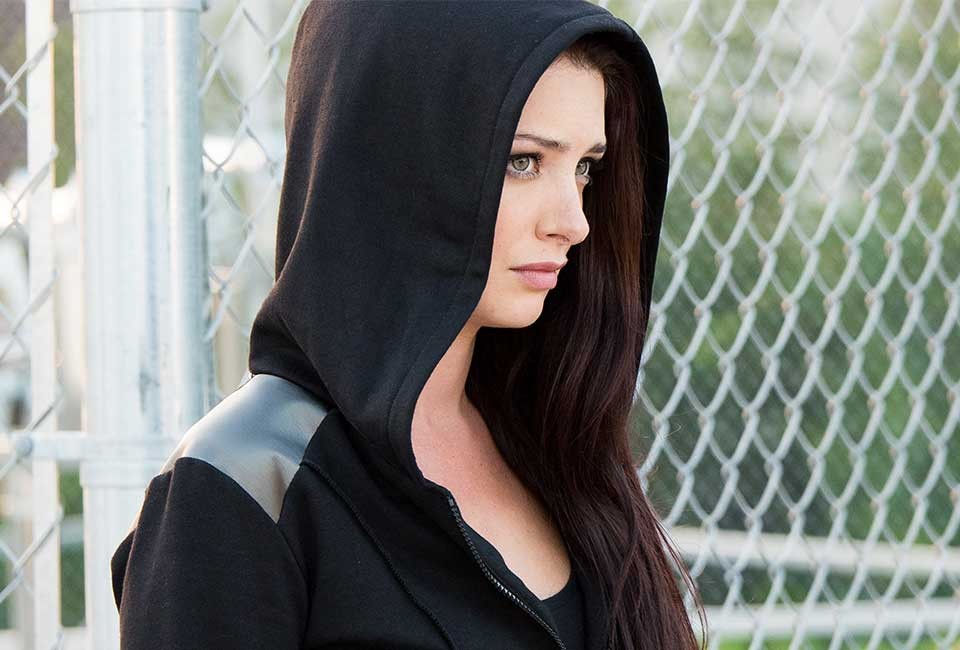 The Bad
Haphead is an independent film. This is not always a bad thing, but in this case the production value is painfully obvious. Many of the costumes and scenery suffered from the lack of budget, but are often made up for by clever camera work. The acting is not A-grade, but still remains passable for most of the characters. Unfortunately, besides Maxine (who sadly is never referred to as Max) and her father, Simon, few of the characters feel well developed and end up falling flat.
As the series progresses we get to see Maxine's fighting skills develop through the use of her new haptic interface, but seeing as this is the central premise of the story, it is left largely unexplored. We get a snapshot of the underworld that has developed in the club scene, where people are doing a series of gymnastics, martial arts, and parkour, but none of the other central characters engage in anything relating to the haptics. This left me wanting more. Perhaps a parkour chase sequence? Maybe for a sequel.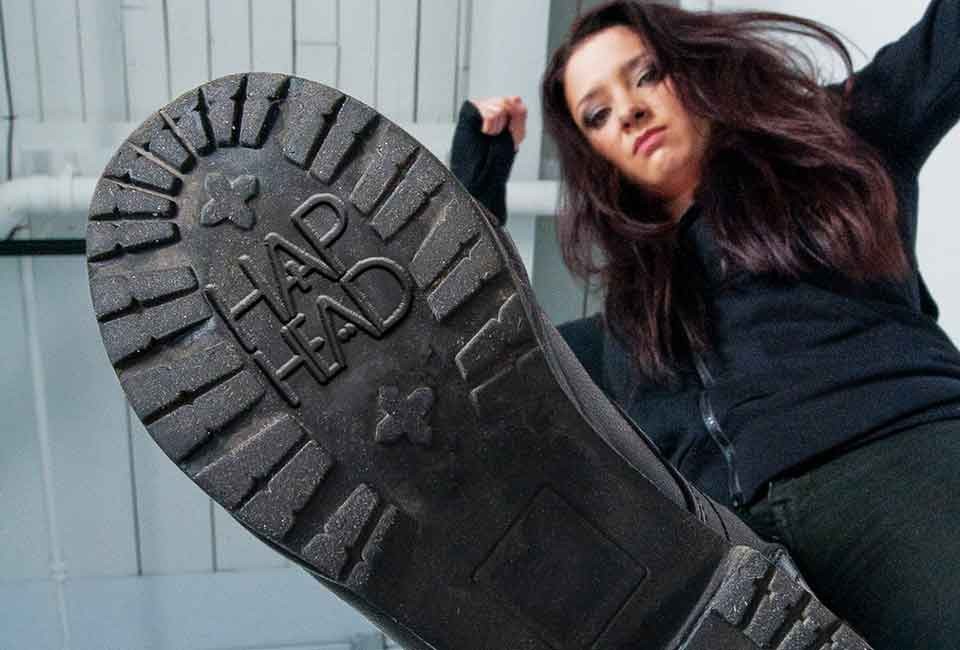 [Spoiler Alert]
The biohacking, although I am glad it was represented, was so scientifically flawed that it hurt my brain. A complete adult clone, overnight, with minimal tools? I had a hard time buying this, and the use of T-Phrases, or Terminus Phrases, made me shake my head. Saying a word, or phrase, to a clone is never going to kill it.
[Alert Over]
The series also comes to an abrupt end that left me wondering where the rest of the story was, and prompted me contacting the writer, Jim Munroe, about the possibility of a sequel. His response was:
"For sure we would love to do a season 2 — depends on whether an audience develops around the series & whether we can get funding like we did with season 1."
Currently three of the eight episodes are available, and new episodes are being released every Tuesday. If you can't wait to see what happens, all eight episodes are available as a downloadable movie through the Haphead website. Alternatively, watch the available episodes below.
https://www.youtube.com/watch?v=3luQdIjZUZo
https://www.youtube.com/watch?v=ACaTeA8Bn14
https://www.youtube.com/watch?v=-0kRB3T2e24