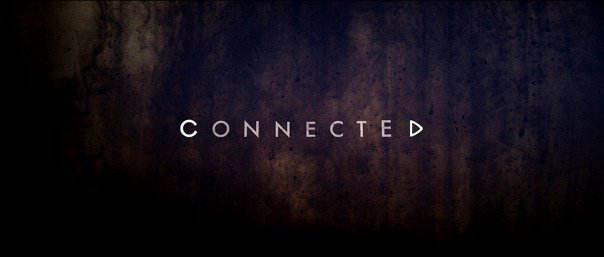 What is it that draws you to the Cyberpunk genre? This is a question I ask myself at least a dozen times every year since I first saw Johnny Mnemonic when I was around ten years old. Did I see any Cyberpunk movies before that? Probably, but none that left a lasting impression as much as seeing pulpy grungy characters being set in a post apocalyptic world where money and greed ruled the day (Ok, Big Trouble In Little China may not have had the post apocalyptic world, but that movie beyond many affected how I watched action movies from that point forward and I watched it roughly five years after it came out). The answer isn't always clear, and from the discussion on this website's article, it's clearly not an easy one to answer for many of you.
I'm going to be honest with you, this short film is NOT a Cyberpunk film. Let me be clear, IT IS NOT A CYBERPUNK FILM. It's definitely a sci-fi western with a post apocalyptic world as a backdrop with some rooted technology rebuilt to fit the hazardous atmosphere the characters inhabit. It is a beautifully shot, well scripted, amazing genre exercise which has just enough "advanced" technology that it always makes me feel like I'm watching the beginning of what could be a great Cyberpunk movie.
Long after some catastrophic disaster has brought the world to her knees, two characters are on a salvage mission of some sort. They are tied together by rudimentary hazard suits tied together by one device which helps them breath. Seemingly this is because of the lack of resources as the world lies in embers behind and around them. They are chanced upon, or being hunted, by a third character who clearly means to steal the air device/filter which allows all of them to breath. At one point, one of the two characters tied together has become a liability, and the other character has decided that this chance meeting is his way of getting out of a poor partnership. After a short tussle, the cowardly figure believes it has triumphed and steals away with the third characters air supply. As the third character desperately connects to the character who was left to die, it's clear that second figure has come to realize that karma has kicked in and the air supply it stole is depleted and he/she quickly slumps to the ground, presumably dead.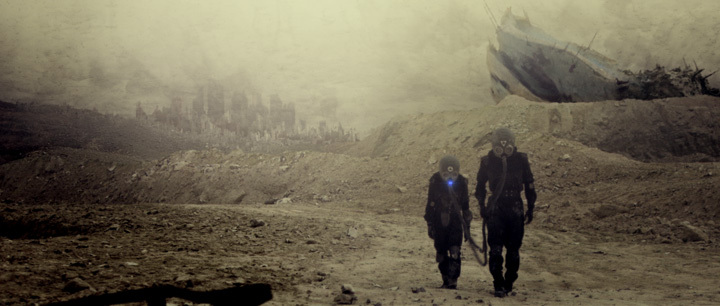 It's the talent surrounding this short, which clocks in just shy of eight minutes that intrigued me so much back when I saw it in 2010, roughly two years after it had been created. The imagery still haunts my memory to this day. It's a poignant look at a cynical event with a dirty look that should be viewed. While it may not bepure Cyberpunk, it's short films like this that keep me up at night scouring the internet for these rare gems.
You can visit the official website here.