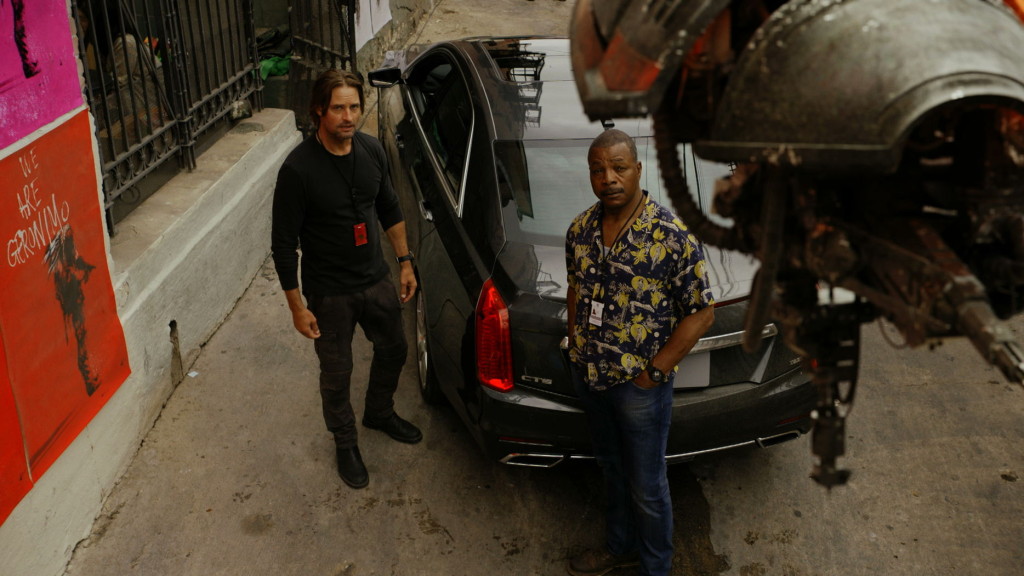 Now working for Homeland Security under occupation control, Will is on the trail of the resistance and its leader Geronimo. His first case is to find the bomber that exploded his truck and led to his capture. Will plays his role with his new partner Beau and arrests the man which leads him to find Carlos, a friend and fellow mechanic that helped pay his way to Santa Monica with stolen fuel cells. With Katie's help, they acquire new IDs for Carlos' family and stash them in a tent city outside of occupation control. Carlos, however, is taken to work in a factory.
As a condition of Will going to work for Homeland Security, Katie is allowed to reopen the Yonk, a bar she ran before "The Arrival" and is immediately visited by the resistance who remind her of her obligation. With information she got out of Will, she informs them of what the occupation knows about them and how close they are to discovering them. She learns that there are splinter cells to this resistance, working on their own, outside of Geronimo's orders. After hearing a call Will gets form his new boss, Katie tips off the resistance, leaving Will to discover several dead resistance members at an uncovered dead drop site.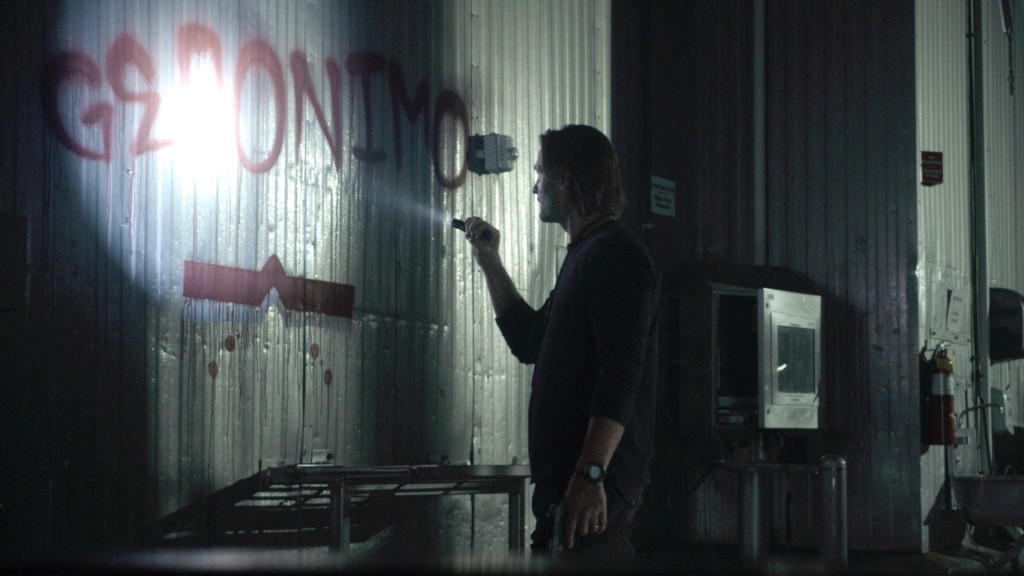 This was a weird shift in tone. Where the previous episode was all about these lost characters in a world occupied–a survival drama–this was played like a police procedural. Pick any of them from any of the big networks and the beats are rather in tact here, which isn't very compelling. What is interesting, though it hasn't been expressly stated, is that Will seems to be oblivious to Katie's interaction with the resistance. And that sets up some potentially interesting conflict down the line when Will's interest in saving their son through obedience to the aliens and Katie's attempts to save him through resistance collide with one another. It'll also be interesting to see how Geronimo's resistance will factor in when if Will stands in their way.
The rest of the episode was pretty uneventful. You get to see the processing of humans before going to see aliens. They're stripped and decontaminated in a pretty dehumanizing way, and their superior technology makes an impression here. The aliens remain a mysterious force, but they seem to be, quite literally, stepping into the light.
Colony – "A Brave New World" (6/10)