I had serious reservations about Colony, but I have to admit that it's slowly starting to work for me.
Right away the show outs Broussard as a collaborator, specifically one of DHS' Redhats, conducting a a raid on a local high school. Keeping with her arrangement with the resistance, Katie, needing to get a peek at the inner workings of DHS, sets a fire to her home, forcing Will to rush in with a contingent of Redhats to protect the family and sweep the premises. She planted an Indian Head penny to frame the resistance. Redhats find a collection of pirate radio broadcasts Bram has been hiding. Phyllis, Will's boss, in an attempt to foster a closer relationship with her agent, promises to keep the contraband between them if he can rein in his family.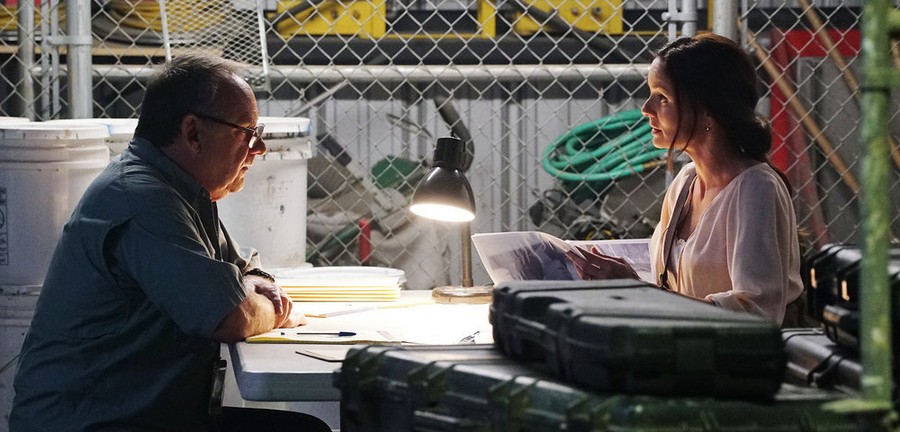 After Will tells Bram of how close he came to danger with the DHS for his tapes, he reveals how he learns of each broadcast with a cypher he and his friends constructed to decode messages hidden in Geronimo posters. Along with the DHS, Will and Beau track down the pirate broadcaster who claims to be Geronimo. Neither Phyllis nor Will is convinced that the man is who he claims to be, and Snyder isn't pleased that the resistance continues to elude them.
After grilling Katie about the fire, detecting trouble in her marriage, Phyllis surprises her at the Yonk and reveals that she knows about her ties to the resistance. Rather than take her in, Phyllis turns Katie into a double agent. Meanwhile, using the information from the broadcaster's interrogation, Will finds a pipeline that was used to send him scripts for his pirate broadcasts, and discerns that they are coming from somewhere in the Green Zone–a privileged area for elite humans.
Phyllis returns to her Green Zone home and finds Broussard, in uniform, waiting for her. She knows she's about to die and politely asks Broussard to also kill her comatose husband in the next room as well. Broussard quickly dispatches them both.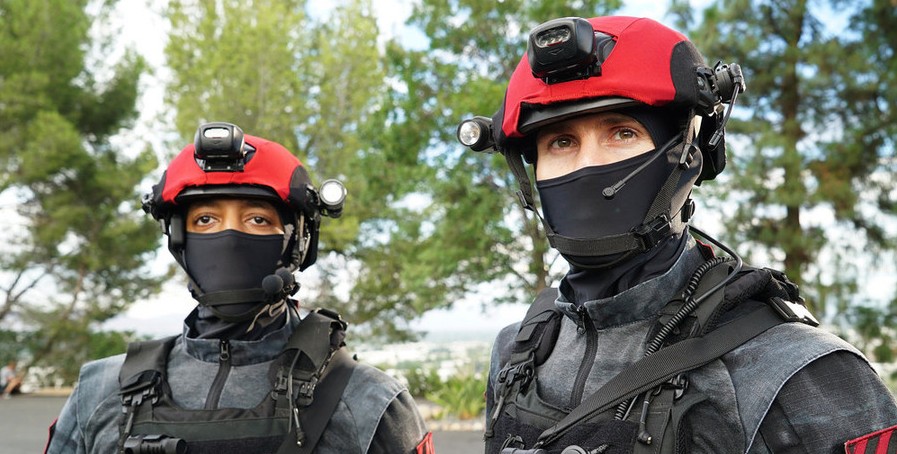 Not quite Homeland but this was definitely a neat exercise in "spy vs spy" shadow conflict. We learn that the resistance has had people embedded in the government and Green Zone prior to Will's recruitment; Katie's a dedicated a resourceful liar, even to her Special Forces, federal agent husband; Will is willing to forsake the entire planet and human race if it means his arrangement with their "hosts" is kept in tact and his son returned. However, we remain unclear of Phyllis' standing.
As we near the end, and it seems like Phyllis has Will and Katie in her pocket, Snyder appeased, and the resistance right where she wants them, we don't know the extent of her network. Prior to being killed, she was on the phone with some co-conspirator that hadn't been named. They were both pleased that Katie had been acquired, and clearly her ambitions included the hosts. But to what end? And Broussard's reveal wasn't a shock to her. It seemed expected. Had she sacrificed herself for the resistance, setting up some larger plot? Had she personally gone against Broussard in the past?
Keep in mind the occupation is less than a year in and it seems networks are so firmly set and active that one has to wonder how they're going to keep building it and keep the pace nice and even as they have so far.
Colony: "By the Numbers" – 8/10