There are literally millions of apps out there.  A quick app search for "cyberpunk" only yields a handful of results, the majority of which are either irrelevant or unwanted (JQuery tutorials and Flappy Bird clones frequently make this list).  The right search, however, may turn-up some gems. I recently found two for my diadem: Shadowrun: Returns and, just recently, Vektor: "The Courier". The latter was a particularly satisfying find.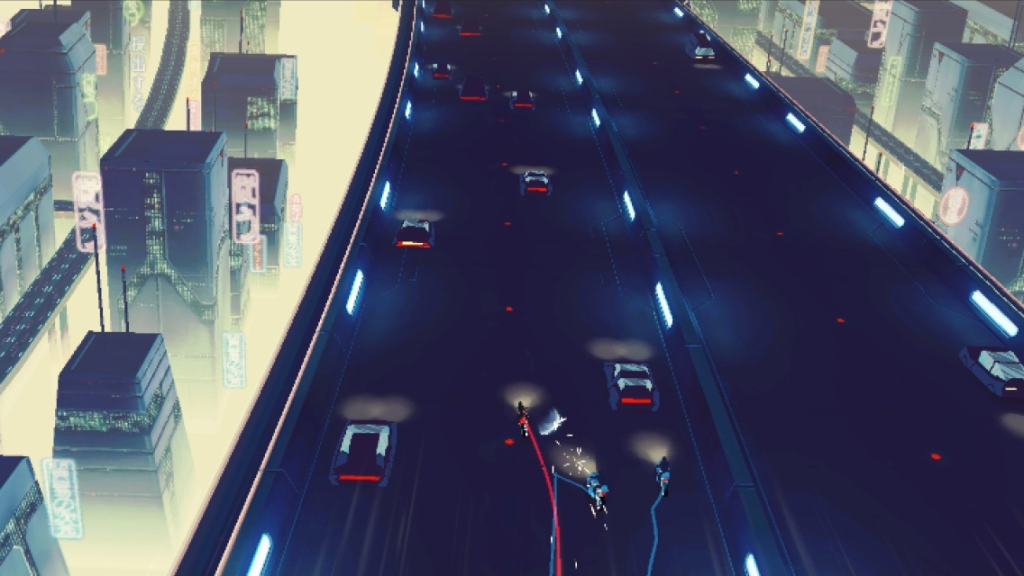 Developed almost entirely by a one-man-studio, Çağıl Bektaş (you can find him on Twitter), Vektor is a sleek and endless cyberpunk runner. It is ostensibly a spiritual relative to Temple Run, Road Rash, and Tron, but the kind of relative that is considered far-too violent to invite to family get-togethers and would've been too cool to have shown up anyway.
In this free-to-play IOS action game, you assume the role of "The Courier". A wet-wired courier, whose mission is to deliver "top secret" data to aid the fight against the corrupt corporate goverment. While streching through the endless highway, you battle against the corporate merceneries, who would not hesitate to use any means necessary to prevent you from delivering the "package"."
It was released on October 29th, and you can pick it up for free (it's supported by ads) using the link below.