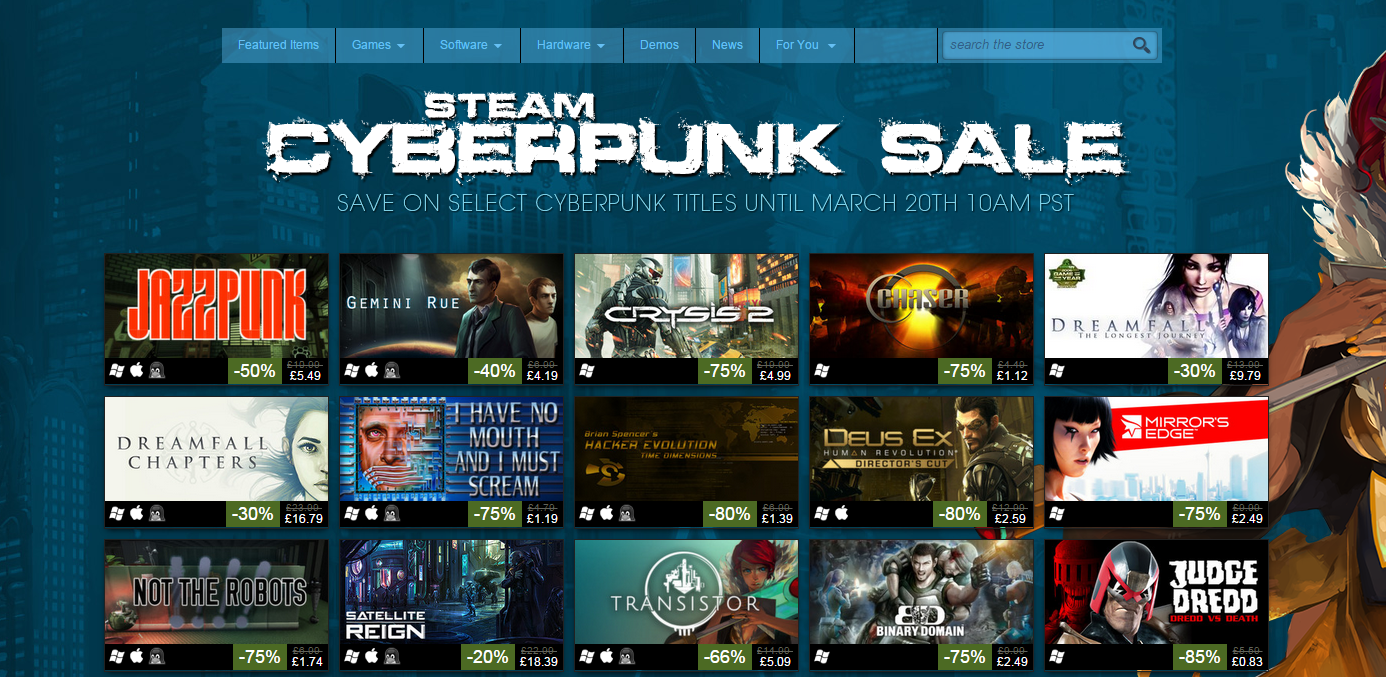 If ever there was a sign that Cyberpunk is entering a form of renaissance, at least in terms of games, it has to be a sale on Steam. Valve's digital distribution platform is running the sale until Friday, March 20th. This gives you just a few days to get your fix.
Thirty (yes, 30!) cyberpunk games are in the sale, with reductions of up to 90%. As with some sales, you might expect to wade through a lot of rubbish to find the gems. In Steam's Cyberpunk Sale, the quality is definitely there. Here's some of the notable titles:
Far Cry: Blood Dragon (-75%)
System Shock 2 (-75%)
Frozen Synapse (-60%)
Dreamfall: Chapters (-30%)
Transistor (-66%)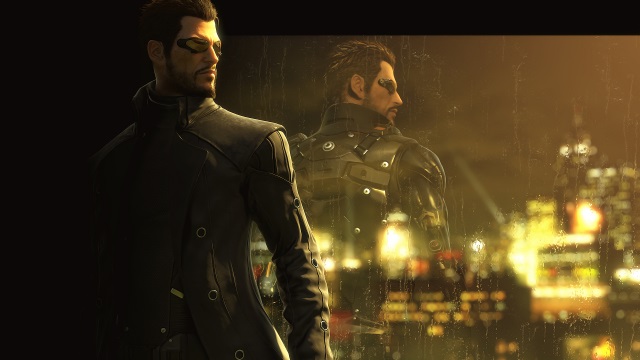 Chances are you've got the full set already, but for under $7 you can also get the entire Deus Ex series (Deus Ex [Game of the Year Edition], Deus Ex: Invisible War and Deus Ex: Human Revolution [Director's Cut Edition]). The amount of cyberpunk goodness in that little bundle alone makes this sale something to get your teeth into.
There's also a couple of impressive Early Access games on there, such as Satellite Reign and Dex. Unsurprisingly, their discounts are pretty low; 20% and 10% respectively.
What are you planning on buying? Are there any personal recommendations you would give others?
---
Catch the full list of games on sale below.